Internal Comms: Wrap Up 2016 With These End-Of-Year Business Apps
With 2017 upon us, your priorities may be turning to end of year business planning.
Right now you're probably compiling annual reports, arranging campaigns for next year or planning your 2017 objectives. If that's the case, here are a few ideas for apps to make your life easier during the next few weeks and beyond!
Internal annual report app
The end of the year offers fantastic opportunities to get extra engagement from employees – it's the perfect time to showcase successes and key facts that everyone could be equipped with for the New Year. You can make the most of this bonus interest by using the mobile app channel to create differentiation and interactivity. Plus, you'll benefit from the cost savings as opposed to printing glossy brochures or having an agency create an interactive PDF or expensive video, for example.
Clients who have previously created reporting apps tell us that through an app, they can make the report-reading experience much more engaging and interactive, encouraging more employees and customers to understand the key messages. Additionally, people are more likely to provide feedback via an app than via email or other channels.
An app can do this by including a variety of features such as:
Infographics and charts that present the year's data in a more engaging way and the user can interact with
Audiovisual cues – video, audio and animations will highlight the key messages more effectively. For example, putting the CEO's end-of-year message in an audio file would make it a lot more personal than just a written message
Interactive timelines – deliver company results and activity throughout the year by creating a timeline that allows employees to scroll through the year's events (with links for more information!)
Embedded documents to allow readers to access additional detailed information if they so desire
Enhanced feedback – if your app has analytics capabilities, you'll be able to tell which screens and links were most popular, average engagement time and much more. Additionally, you can use the app to request feedback, poll employees and even add fun features like quizzes and competitions
Apps are also notorious for making navigation and search much easier than any other channel and allowing users to explore at their own pace.
Your end of year report app is a perfect opportunity to update users on:
Highlights and successes from 2016
How the company performed compared to competitors
Areas where the company showed innovation
Awards and accolades received
How the company is performing in regards to the mission and vision
Where you see the company going next year
New employees
Employee awards
An end of year message
Top tip: Are you worried that people won't go through the added effort of downloading an app from the app store? Not to worry! New for this year, Fliplet allows you to share the same great app experiences you create for mobile securely on web browsers.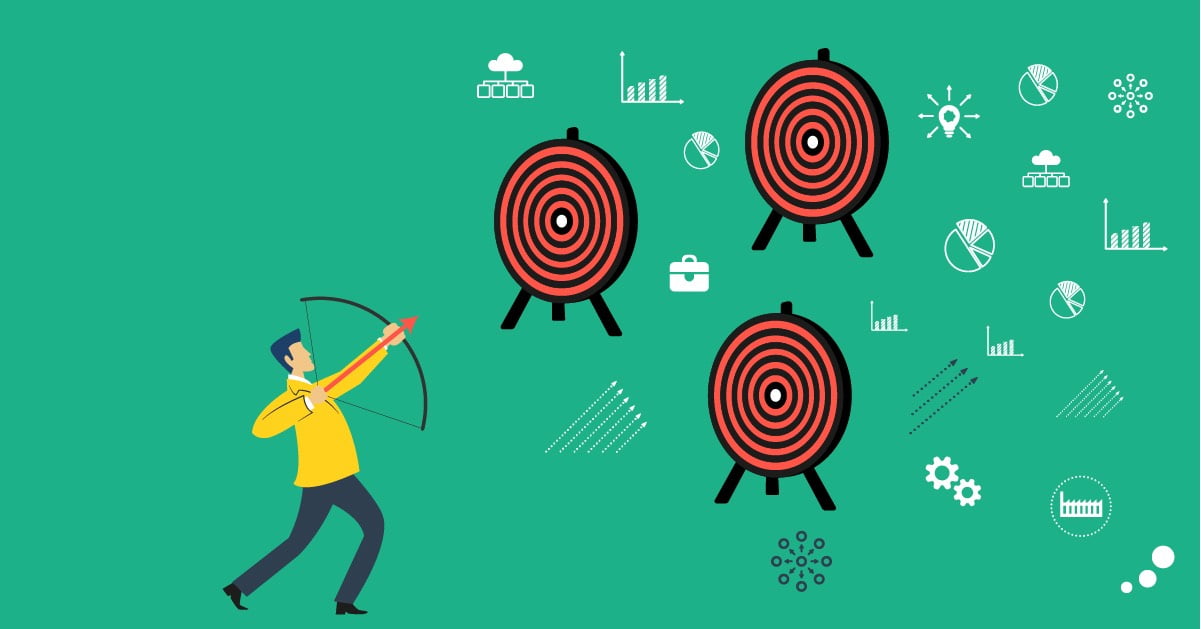 Annual Forecasting app for the C-suite and board
The end of year is also a good time to create forecasts for the coming year. You might want to include:
Campaigns for the next year
Financial projections
Revenue streams
Key performance targets
Expected sales
Stock expenses or required purchases
Similarly to the end of year report app, a forecasting app can help you display this information in a visually engaging way – but distributing it only to upper-level management and key stakeholders.
Having this information available in an app format is a great way to ensure you have the data you need at hand when attending end of year meetings and planning for the following 12 months, and the C-suite will appreciate having it at hand at all times.
Top tip: Internal Comms apps often have sensitive information in them, and security is a prime concern. Fliplet comes built in with time-limited email and phone authentication options and Pro and Enterprise users can use single sign-on through existing IT access arrangements and even fingerprint authentication.
Leave tracker app
A simple yet effective app for a key task during the vacations. Spreadsheets, emails and the old Outlook calendar approach are always a fuss. It often leads to employees and management making manual errors; not what you want around vacation season. An app offers employees an automated way of:
Checking office hours and vacations given
Submitting leave requests
Receiving push notifications to remind people to submit their leave details
Checking who's in the office or working from home on any given day during the Christmas season
Having a one-touch emergency contact button in case of PR crises or other issues
Customer and client support app
Finally, one key area that many companies are concerned about during the festive season is the possibility of emergencies happening that require special support while the relevant employees are away.
An app could ensure that employees who are working know how to proceed in the event of such emergencies. This can provide a quicker and more convenient way to access this key information than the Intranet or other alternatives.
The app could include:
Tap-to-call emergency contacts. A quick directory with emergency contacts for each kind or situation. For international firms, this can be segmented by offices.
Regulations and special measures. A collection of the special measures and response plans in place depending on the type of emergency.
Employee support documents. A document library containing key employee support documents, including reference and how-to guides to support employees in the event that they have to carry out extraordinary tasks or response plans.
Get ready for the end of year communications
Internal communications during the final weeks of the year can be challenging – with everyone trying to meet deadlines ahead of the vacations and many absent employees, facilitating communications can be the difference between maintaining engagement or a sharp drop.
In this article, we highlighted the kinds of mobile apps that could help you facilitate and differentiate the key messages and tasks for the end of the year.
If you're already a Fliplet user, you could build each of these apps in just a few hours and increase productivity and awareness for the rest of the year! Talk to our customer success team if you have any questions.
If you're not a Fliplet user yet and you would like to learn Have you started planning your annual end of year event yet? You can find more details on how Fliplet could help you plan for next year with the help of enterprise mobile apps.
See our post on apps to help you and your employees organize all festive season happenings better here.