How to Calculate Marketing ROI Better With Apps
It's not easy to calculate marketing ROI for campaigns. Factors such as brand awareness are difficult to put a monetary value on, while poor analysis and reporting tools make communicating value a chore.
These complexities lead enterprise marketing teams to either focus on the wrong metrics or skip measuring marketing ROI altogether. These statistics should concern CMOs:
44% of all B2B companies don't measure their content marketing ROI
13% do not know if they measure it at all
85% of marketers rate themselves as being not at all successful to somewhat successful at marketing ROI calculations
The vast majority of marketers have no concrete idea how much total revenue growth their particular campaign generates.
Measuring Marketing Campaign ROI Is More Important and Harder
44% of companies have seen their sales cycles increase. This means having a true marketing ROI formula is more critical than ever. Your marketing team needs to know whether the effort they put in now will result in a sale further down the line.
Calculating marketing ROI results in management buy-in
Being able to prove marketing ROI also helps you in the boardroom. It enables you to gain buy-in from executives, justifies your actions, and enables you to improve your marketing efforts.
But measuring marketing ROI is getting more and more complex. Many marketing channels require tracking codes and separate analysis software, while others won't allow you to measure certain customer behaviors.
You need a digital marketing channel that:
Has flexible, built-in analysis tools
Can integrate with other systems
Allows them to measure whichever metrics are essential to them
How Mobile Apps Help Improve ROI for Marketing Campaigns
No-code app building platforms like Fliplet allow people with zero coding skills to build a mobile app for their marketing campaign. It's quick and easy to use – most people can usually have a prototype up and running in a day.
However, no-code platforms also include detailed measurement and analysis tools. These help you to quickly and easily measure and report marketing ROI.
Here are some of the ways apps help you to measure ROI:
Track usage and engagement
Social media allows you to measure metrics like impressions, while email marketing activities enable you to track clickthrough rates and conversions.
Apps go a step further. They allow you to track engagement in-depth and in real time. For example, you can look at the number of people using your app at any given time, as well as the average session time and the average time each user spends on each screen. This gives you a clearer idea of how effective your app is.
View analytics on an accessible dashboard
Collecting tons of data is great, but trying to analyze it using spreadsheets is a time-consuming nightmare. Instead, no-code platforms like Fliplet provide dashboards that allow you to analyze data however you want. You can view it as figures or using clear charts and diagrams.
Create reports
Eventually, you'll need to prove your marketing ROI to a senior manager or board member. They are busy people so you need to provide them with digestible, clear information to make marketing decisions. If you don't, your report will be ignored. Our analytics dashboard allows you to create reports using key figures and charts. This enables you to communicate the value your marketing delivers clearly.
Make iterative improvements to marketing campaigns
Using analytics, you can monitor the ongoing marketing ROI of different sections of your app. This allows you to see which bits are performing well. The great thing about an app is that you don't have to start from scratch if it isn't achieving your goals. This means you can make gradual improvements to different sections of your app over time and see if that helps improve its marketing ROI.
Track sales growth
If your customers buy products through your app, then this is easy – simply record the number of sales you achieve! However, if your app is for lead generation, you can still track which leads come through it and if it generates sales. You can take this a step further by integrating your app with an eCommerce system or CRM tool. This allows you to automate, record, and measure the entire buying process.
Understand who your best customers are
You can monitor which customers have made a purchase through your app, how much they have bought, and how often. This is vital for understanding the customer journey and who your best customers are. You can use this information for developing ideal customer profiles, as well as for creating, targeting, and delivering special offer campaigns.
Learn More about the Ways Mobile Apps Can Provide You with Clear Marketing ROI
Measuring ROI is challenging, but is made far easier if you use apps as the cornerstone of your campaigns.
In this article, we've only scratched the surface of some of the ways apps help you measure marketing ROI.
To find out more, you can speak to one of our experts. They'll listen to the challenges you face and explain how our no-code app builder can help you.
Unveil the power of apps for Marketing
Mobile apps have boosted lead generation across multiple industries. From event apps to client-facing product catalogs, apps are the leading value creation tool for enterprise organizations.
By using apps, organizations can:
Isolate the customer experience on their platform, away from social media noise
Grab 70% more attention with the use of push notifications
Speed up the Customer Journey by personalizing each step of the experience
In our latest webinar, attendees learned how to use apps to create value for your clients and prospects to increase leads and ROI. Do you want to find out how?
You can watch the webinar on demand.
Generate leads, educate and engage using mobile apps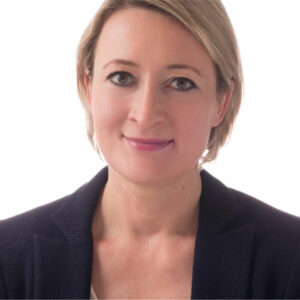 Sam Jefferies
Global Head of New Business @ Fliplet