Customer Success Executive
Key Information
Job title
Customer Success Executive
Department
Retention
Location
UK
Reporting into
Customer Success Manager
Role focus
To support and grow our clients in building beautiful apps and making the most of what Fliplet has to offer.
Working arrangements
9.30am – 6.30pm
Hybrid working [minimum 1 day per week in London office]
Who are Fliplet?
Fliplet is the fastest-growing company in the rapid app development technology sector. We're a start-up on a mission to help anyone create mobile or web apps without having any coding skills. Used by over 60 leading law firms and professional service companies, our product is unrivalled in the marketplace and as a result, we are expanding, fast.
Fliplet combines the benefits of no-code tools with the feature customisation of open-source software. We are an app building platform with global clients. This is an amazing opportunity to join a business that is in the relatively early stages of growth, yet has already built a fantastic reputation in the industry. We have over 120,000 users of our technology every month in over 20 countries. Our largest clients are in the law industry, but our client base is continuing to grow and we're looking for people to join us to be part of that journey.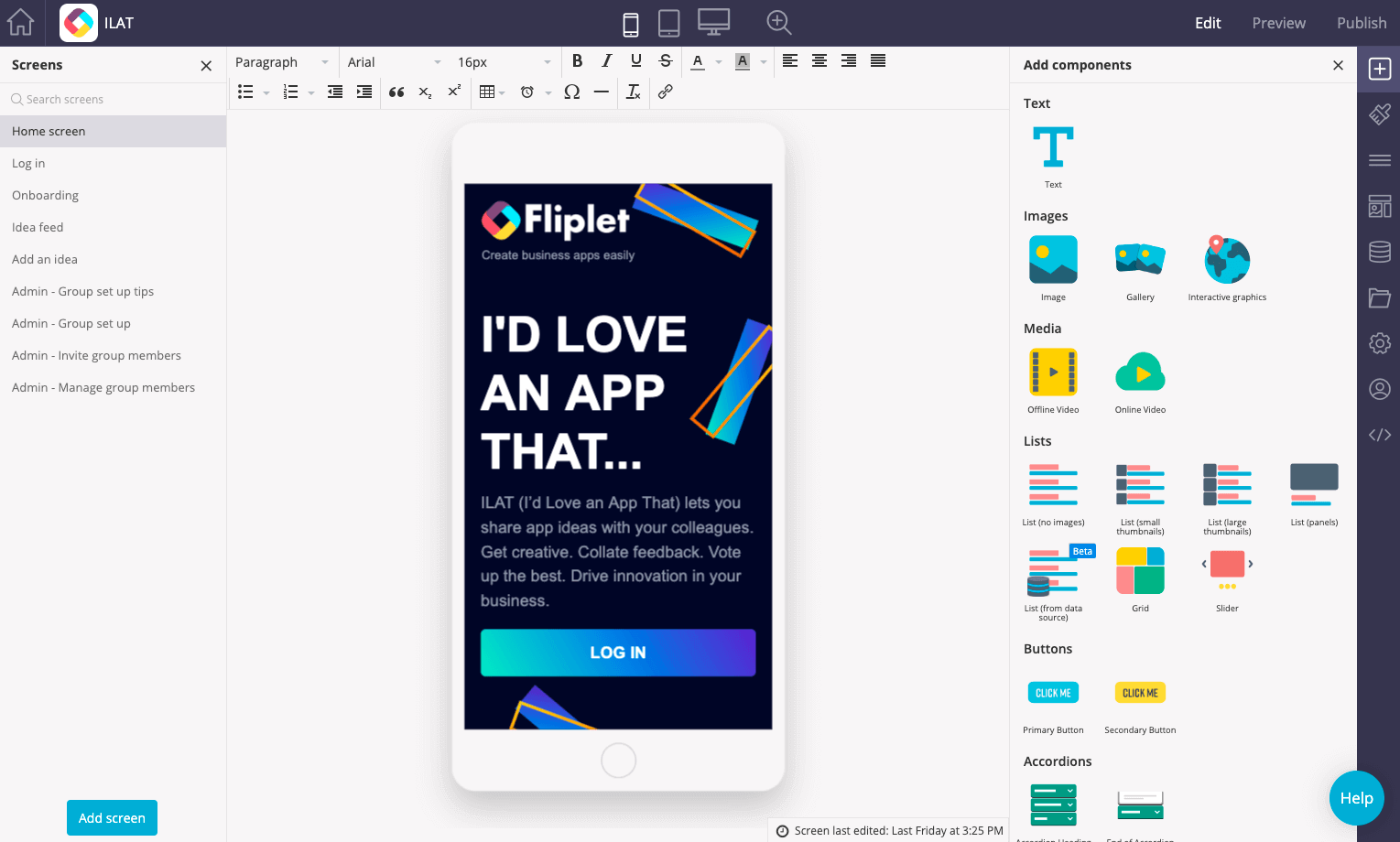 Who we're looking for
We are looking to expand our Retention team. The Customer Success Executive role will work closely with the Customer Success Manager and Retention Department to support and grow our UK & EU clients in building beautiful apps and making the most of what Fliplet has to offer.
Key Responsibilities
Customer onboarding & training: Facilitate a seamless customer onboarding and training process with Fliplet as they grow
Project management of a large number of projects: liaising with our large clients to ensure projects run smoothly and help them utilise Fliplet successfully
Support and assist our customers:

Work with customers to design and build their apps, ensuring they are tailored to the customers' objectives and strategy so that the app continues to provide value, long-term satisfaction and growth
Be the main point of contact for any customer questions
Respond to client requests or questions via Intercom software, troubleshoot and escalate bugs to the Product team
Following training, you will help customise apps with bits of code (basic web programming with HTML/CSS)

Support new features development:

Help review and test new features before they go to clients
Assist the internal Growth and Product teams with product insight and feedback, always keeping in mind the customer's perspective

Client retention & upgrades:

Work with customers to gain customer testimonials and referrals
Supporting Account Managers with customer renewals; proactively identifying and prioritising resources and effort according to perceived risk, potential growth, strategic value and renewal timeframe

Promote Fliplet's capabilities to make customers as successful as possible (improvements, updates, new initiatives, maintenance)
Personal attributes & experience
3+ years professional working experience
2+ years experience in a client-facing role within the software industry (customer success, account management, implementation consultant, client training & onboarding, etc)
Experience with a SaaS product is desirable, though not essential
Tech-savvy: very good level of IT literacy & ability to learn new technologies quickly
Experience dealing with remote teams operating in different time zones, working with multiple clients and managing your time autonomously and effectively
Experience managing multiple projects at once
Highly organised and able to work well under pressure
Customer focussed – ability to recognise the importance of our customers and willing to cooperate with them fully to help them achieve their objectives
Commercially savvy – an understanding of the importance of Customer Success in increasing revenue for the company
Achievement focussed – determination to meet high standards and exceed norms and expectations
You may also be a good fit for the role if you have: 
Previous knowledge of CSS/HTML would be an advantage
Experience working in or with companies of 500 staff or larger
An entrepreneurial attitude – you aren't afraid to suggest new ideas and processes to make us better
Creativity – ability to generate new ideas and to recognise and build upon the ideas of others
Inspiring and engaging communicator
Perks and Benefits
At Fliplet our team is our best asset. We are surrounded by smart and talented people who value hard work and who always want to improve. So we want to create the best environment we can to empower them. Some of the benefits that help us do this include:
✈️  25 days annual holiday, rising with service, plus 8 bank holidays per year
👩‍🎓  £500 annual budget for your professional development
🍎  £1,000 annual budget towards your health and wellness
🏡  £300 one-time allowance for your home working equipment
🏃‍♂️  £300 Annual charity budget to support your fundraising activities
📈 Share options for all employees to be part of the company's success
📊  A fast-paced, start-up culture where your actions have a significant impact on the business
📚  Ongoing training and development, and the chance to build a career in a growing company
🎉  Great culture: A warm and friendly team, quarterly socials, regular team lunches and company events, both in person and virtual
🏡  Flexible working hours, and a mix of home/remote & office working
Diversity
We believe innovation thrives in teams where diverse points of view come together to solve hard problems. We will always seek out those who can bring diverse life experience, diverse educational background, diverse culture, and diverse life experience. We're open to learning how your perspective will bring something unique and valuable to our team.
Interview process
Stage one: Screening call [20 mins]
Stage two: Initial task [1 hour, from home]
Stage three: Video interview [30 mins]
Stage four: Final task [Up to 3hrs, from home]
Stage five: Final interview [1 hour]
You should apply if what we're doing here at Fliplet excites you and you recognise yourself in our values! If this sounds like you, please email your CV to: careers@fliplet.com
Thank you for your application!