Contact directory apps
Enrich your directory with features bespoke to your business. Highlight new joiners, promote a positive culture, grow your network, find mentors.
Collaborate better with colleagues
Easily find the right people with the right skills. One tap to connect via chat, SMS, email or phone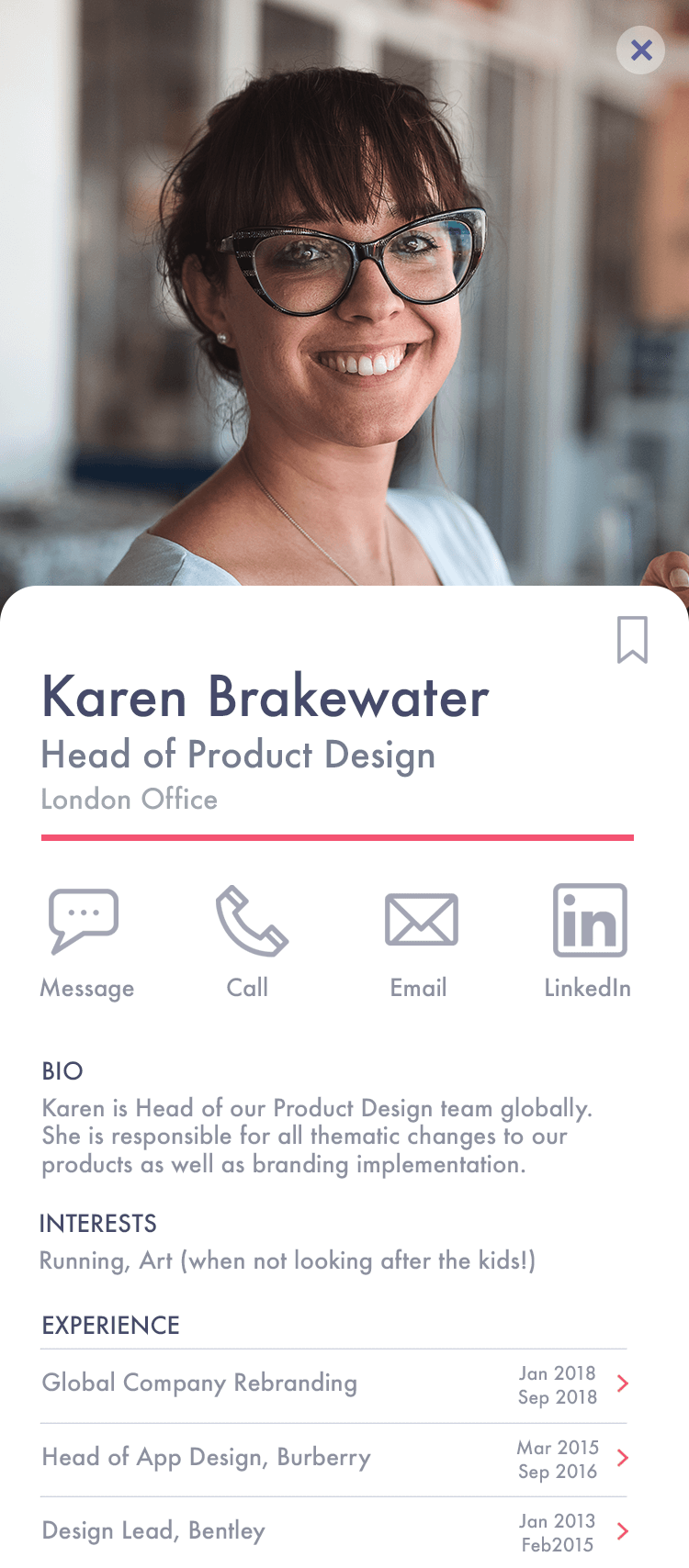 Build a friendlier culture and stronger community
Give new joiners a warm welcome, celebrate birthdays, learn about the interests of people around you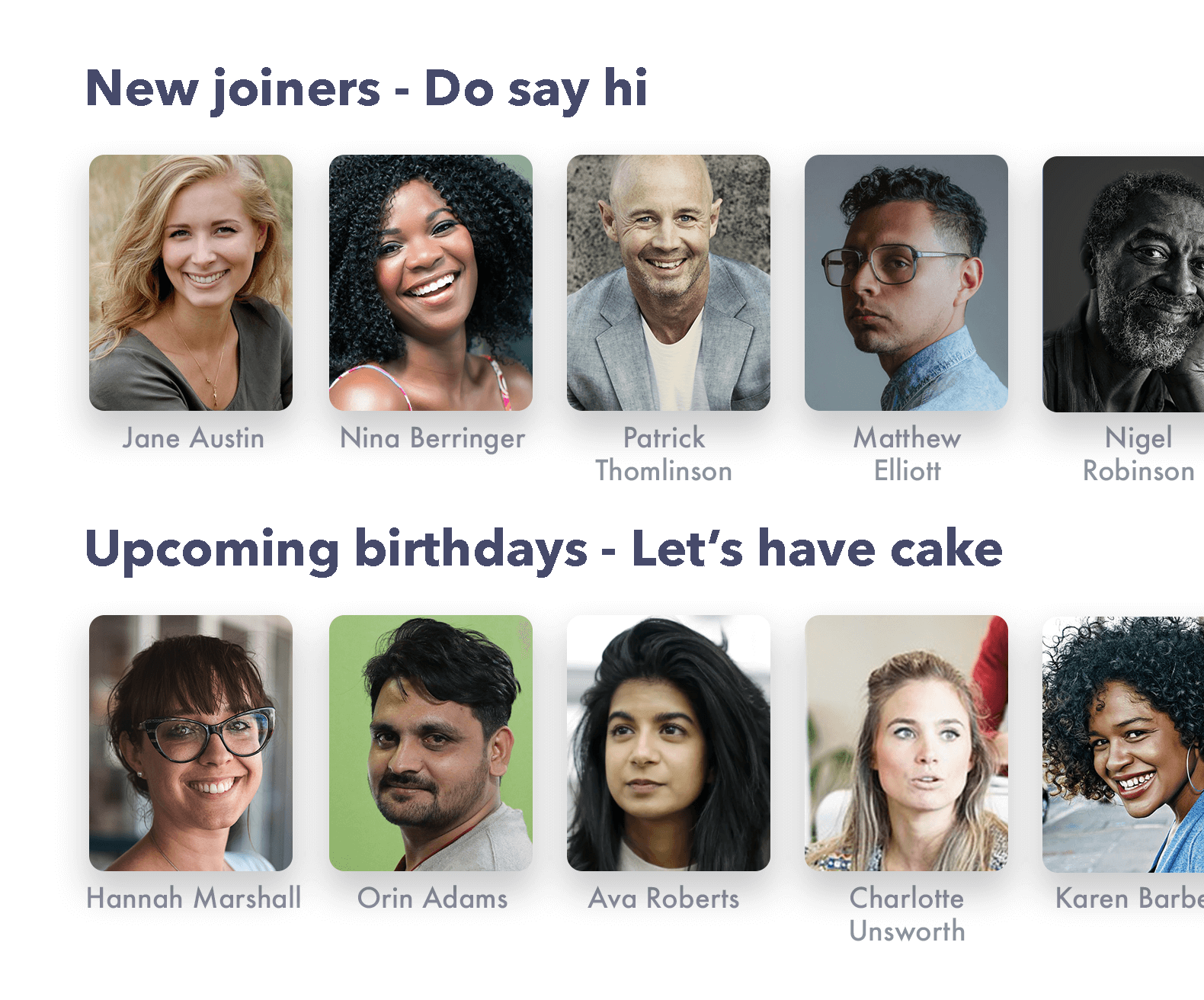 Easily kept up to date
Employees can manage their own profiles – updating CVs and contact details. Admin rights are available for key staff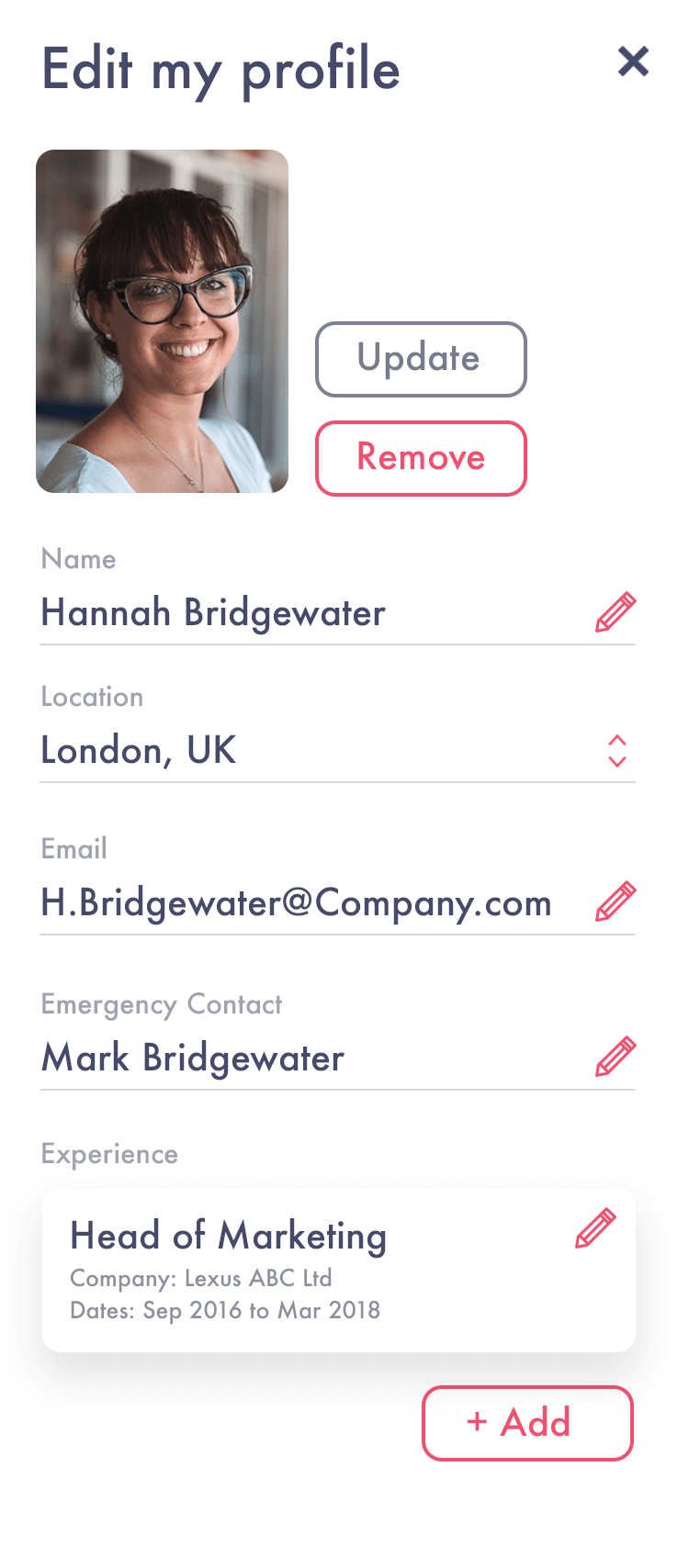 Find colleagues by skill set or prior role experience
Don't limit profiles to current job titles. Enrich them with projects completed and CV experience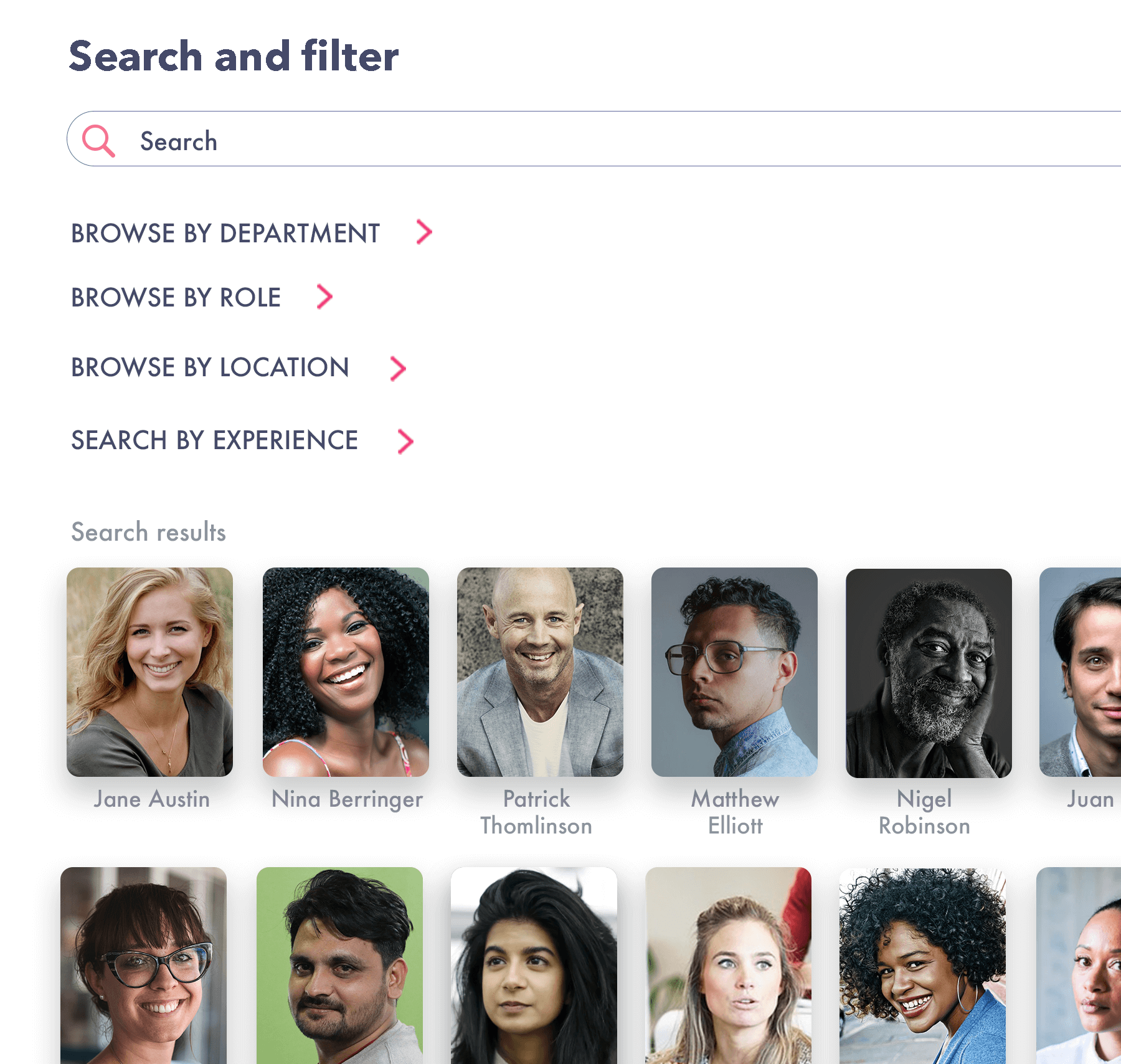 Interactive floor plans to locate colleagues
Navigate offices, desks and meeting rooms to connect with colleagues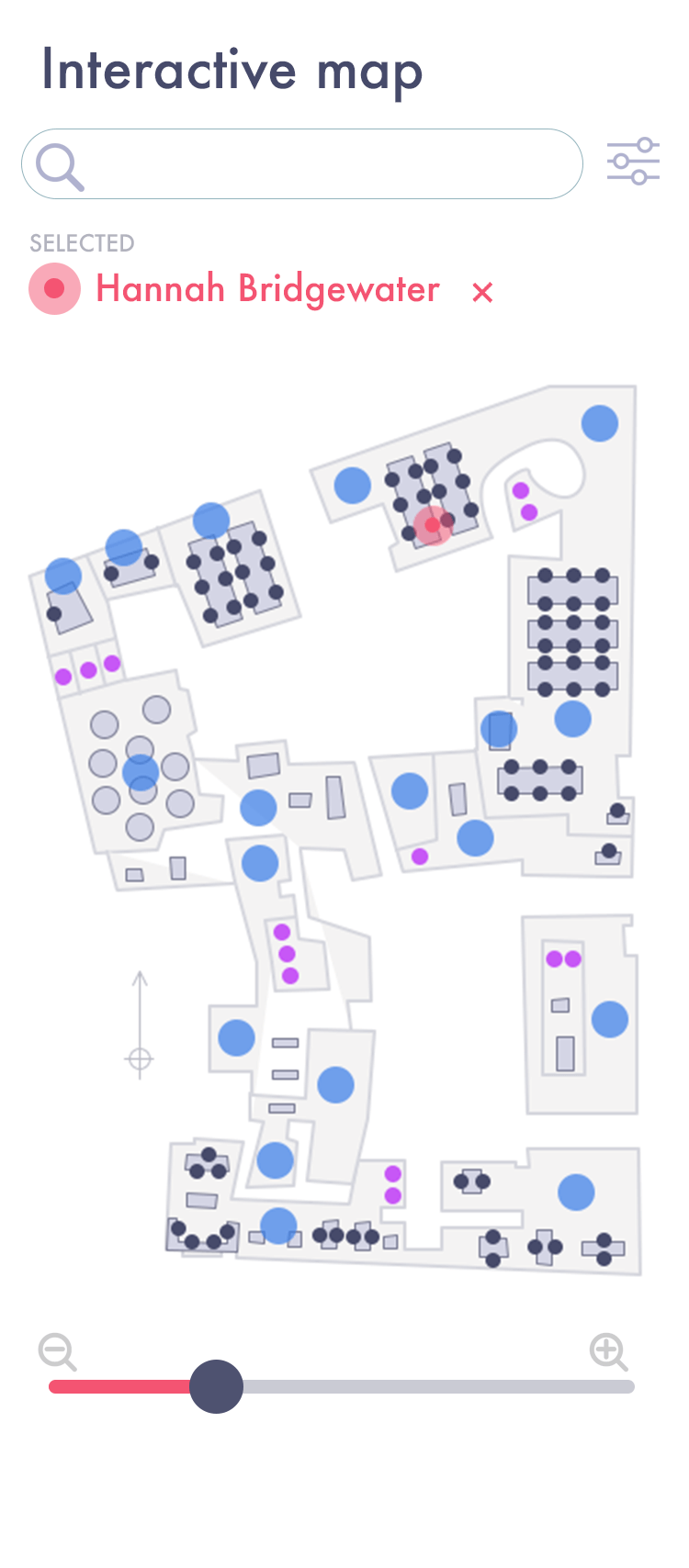 Connect with groups and internal services teams
Find IT support hotlines, legal team email, switchboard, document production and more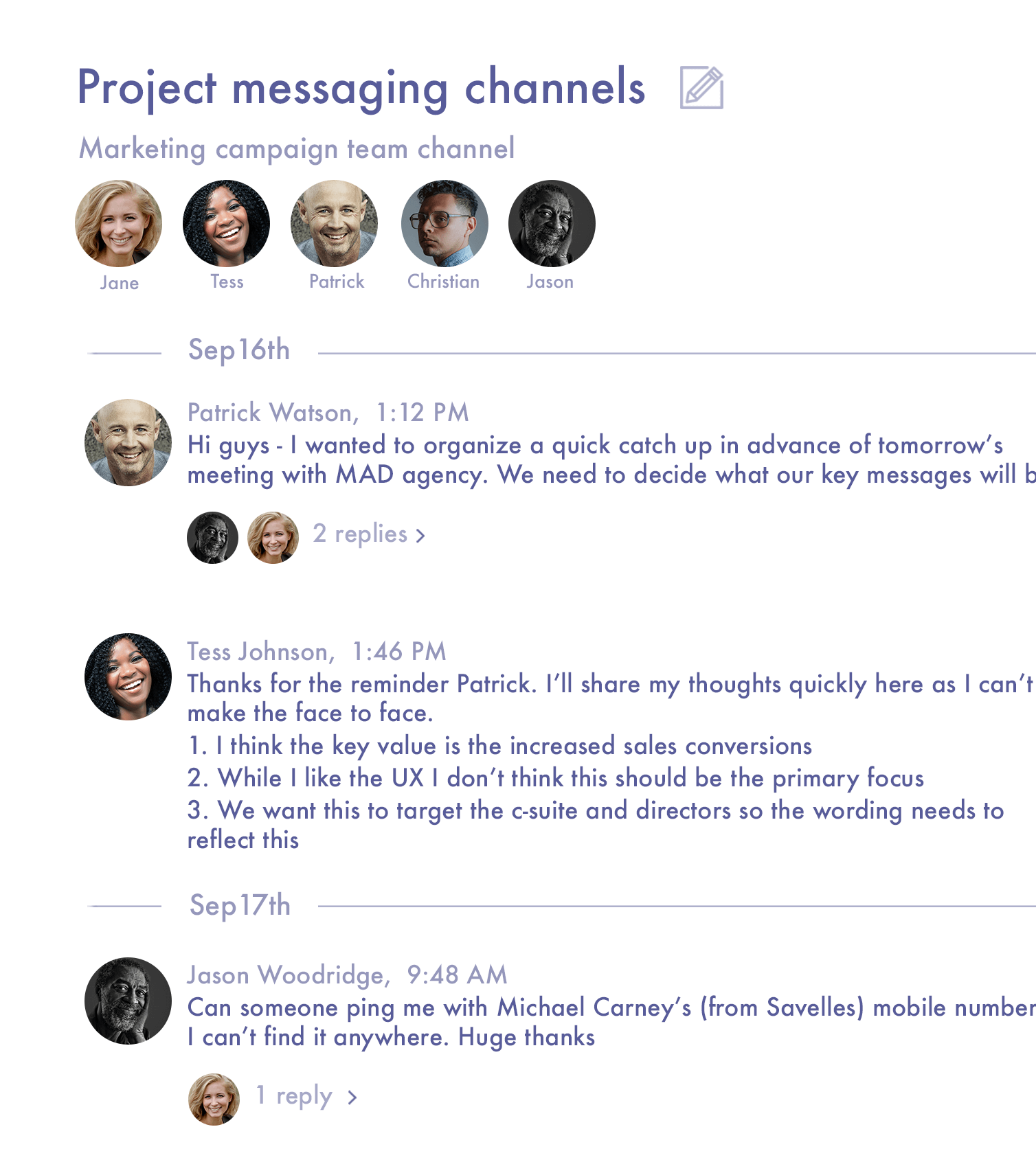 Improve the effectiveness of your directory
Data driven analytics to track screen views, popular posts, active users and tasks completed. Refine and optimize your messages and app features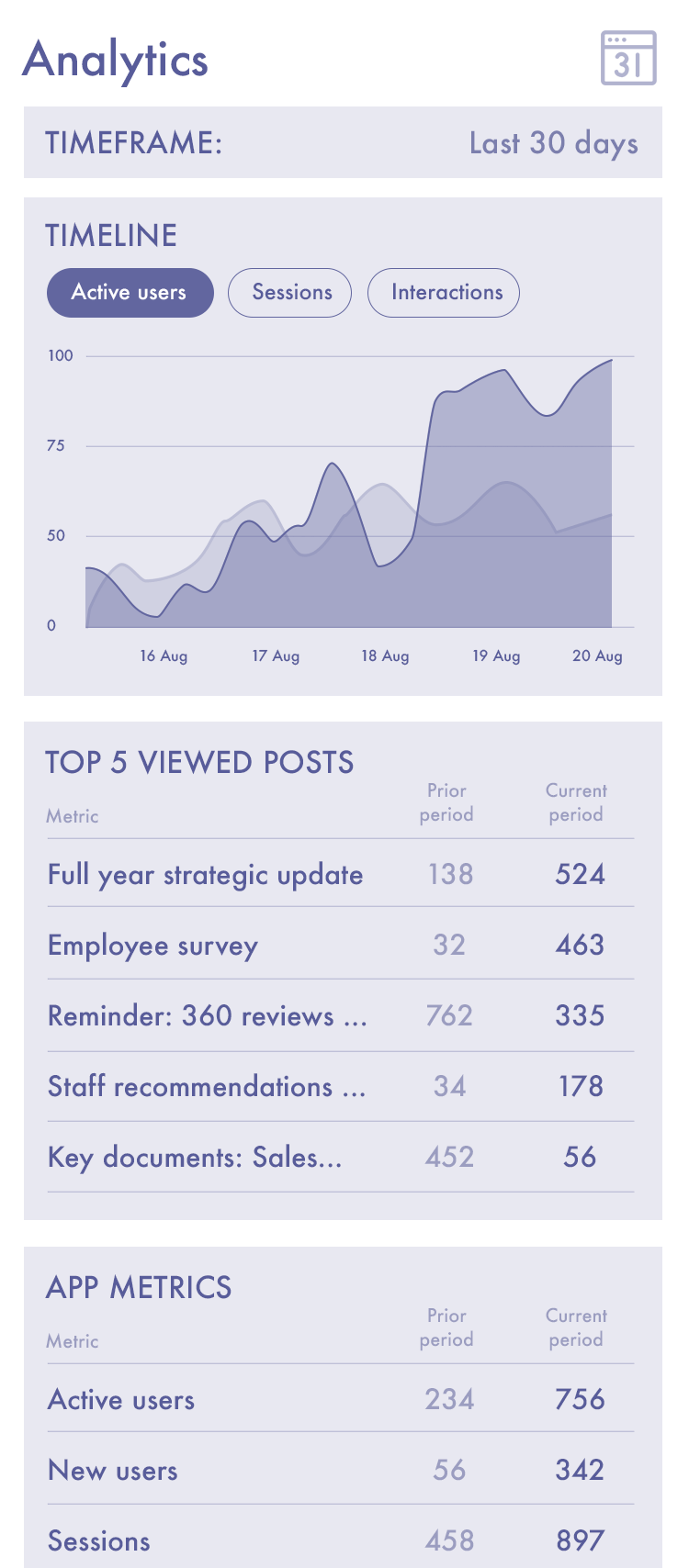 Always available on any device
Online and offline. Mobile and desktop. Apple, Android or Windows. Fliplet apps work across all of them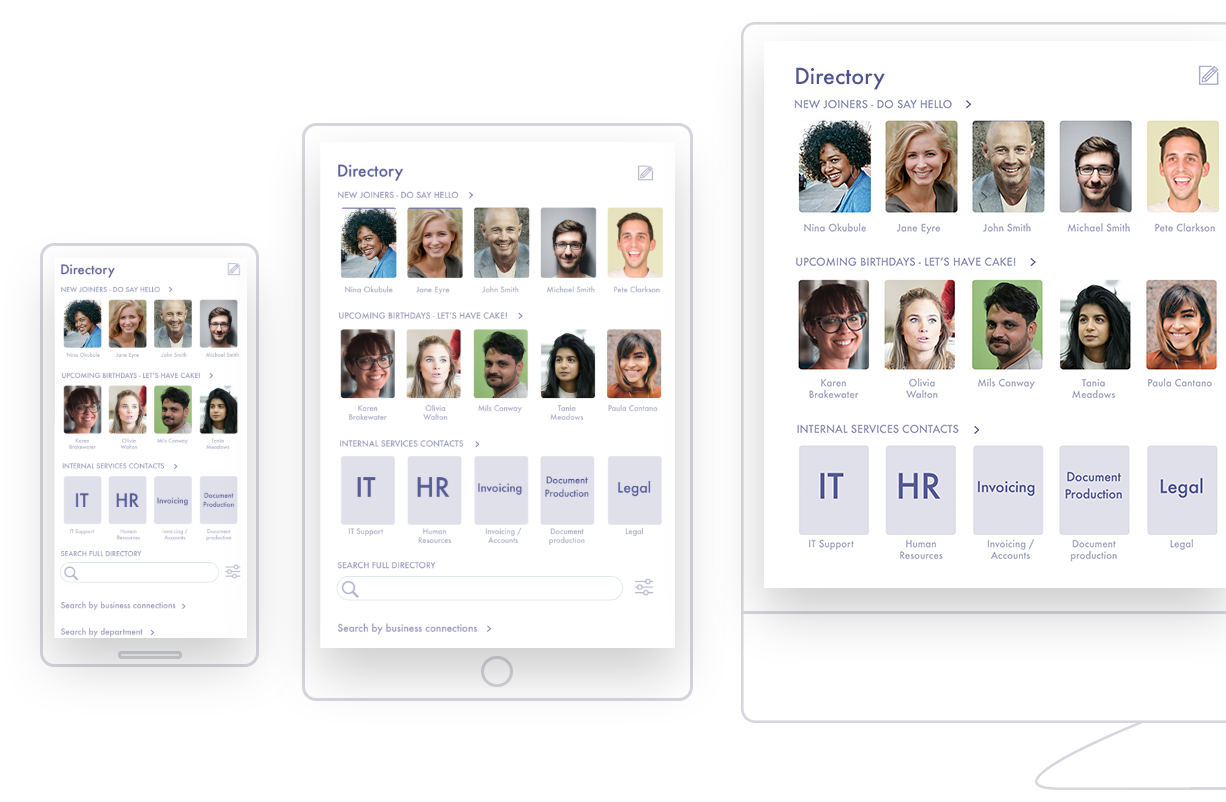 Sync with existing databases
No need to duplicate databases. Fliplet can integrate with a huge variety of services. You can copy and paste from Excel or integrate via our Rest API or SQL integrations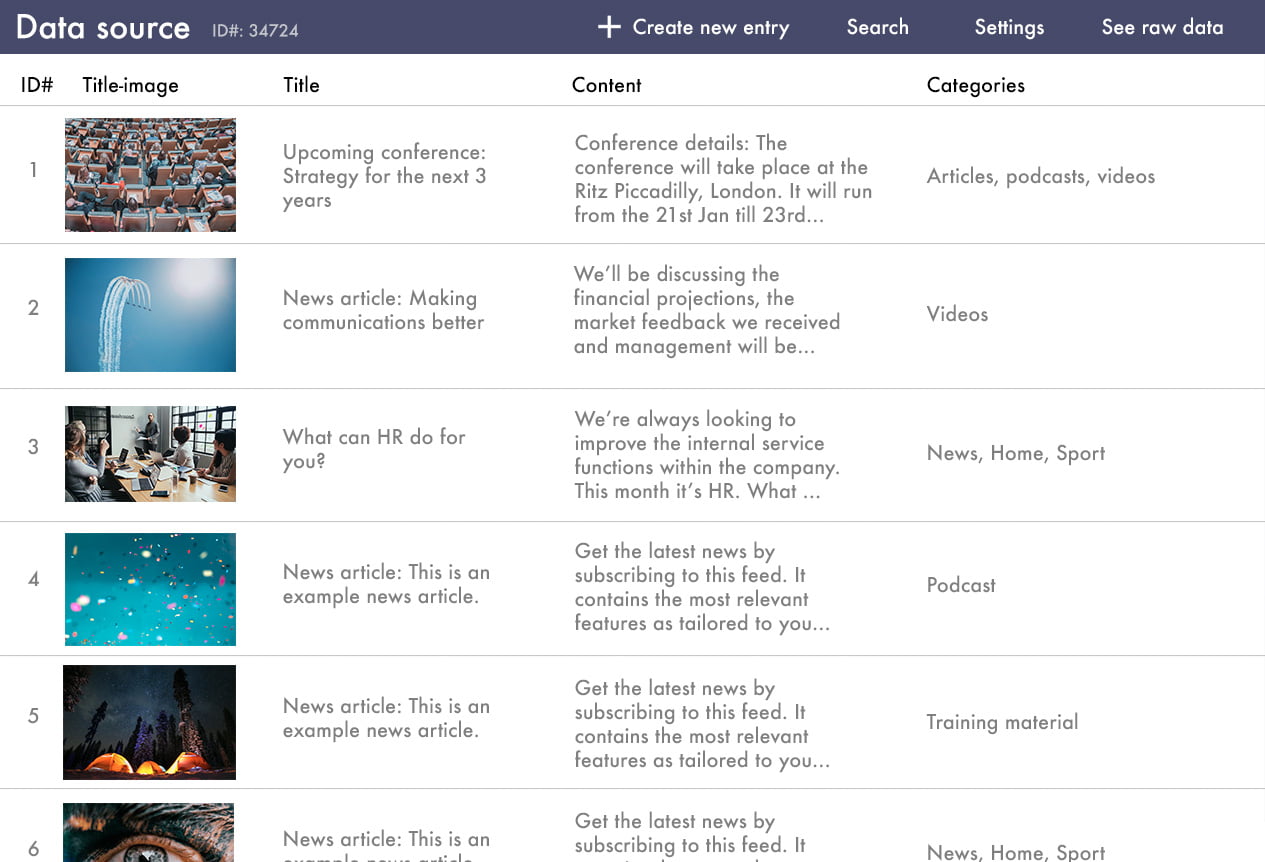 Build more apps with Fliplet
Fliplet allows you to build unlimited business apps. See what others are building with Fliplet in our app gallery.

See what our clients think
"The ease of use of this product is fantastic, the only thing that trumps that is the support offered and account management. A creative and innovative product that helps us in our digital strategy."
"I would strongly recommend if you need to build apps, and want the flexibility to give everyone the chance to build them (both novice users and people who know code) – this is a great platform to cater for all!"
"Bought to build a single app, but it's so easy that we had people from all over the organization requesting and building apps. We even converted our old PDFs into apps (much better looking and easier to use!)"
"The support received from the entire Fliplet team (whether it is with app functionality or marketing your app) is exceptional and truly allows the user of the product the opportunity to focus on creating an engaging app."
"Takes away so much of the pain in developing for multiple devices. Good drag and drop screen designs, simple build and deployment process, Android and IOS apps, all screen sizes and devices. "
Reviews collated by

Directory Apps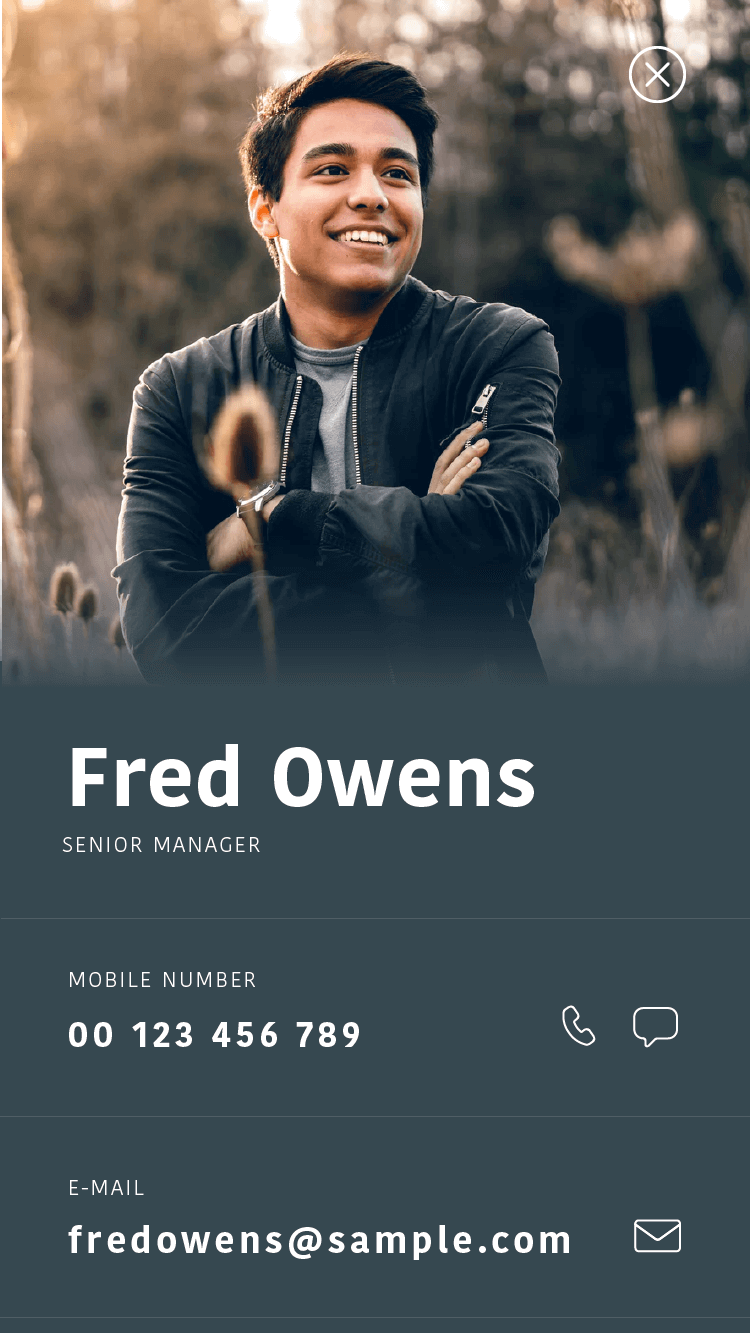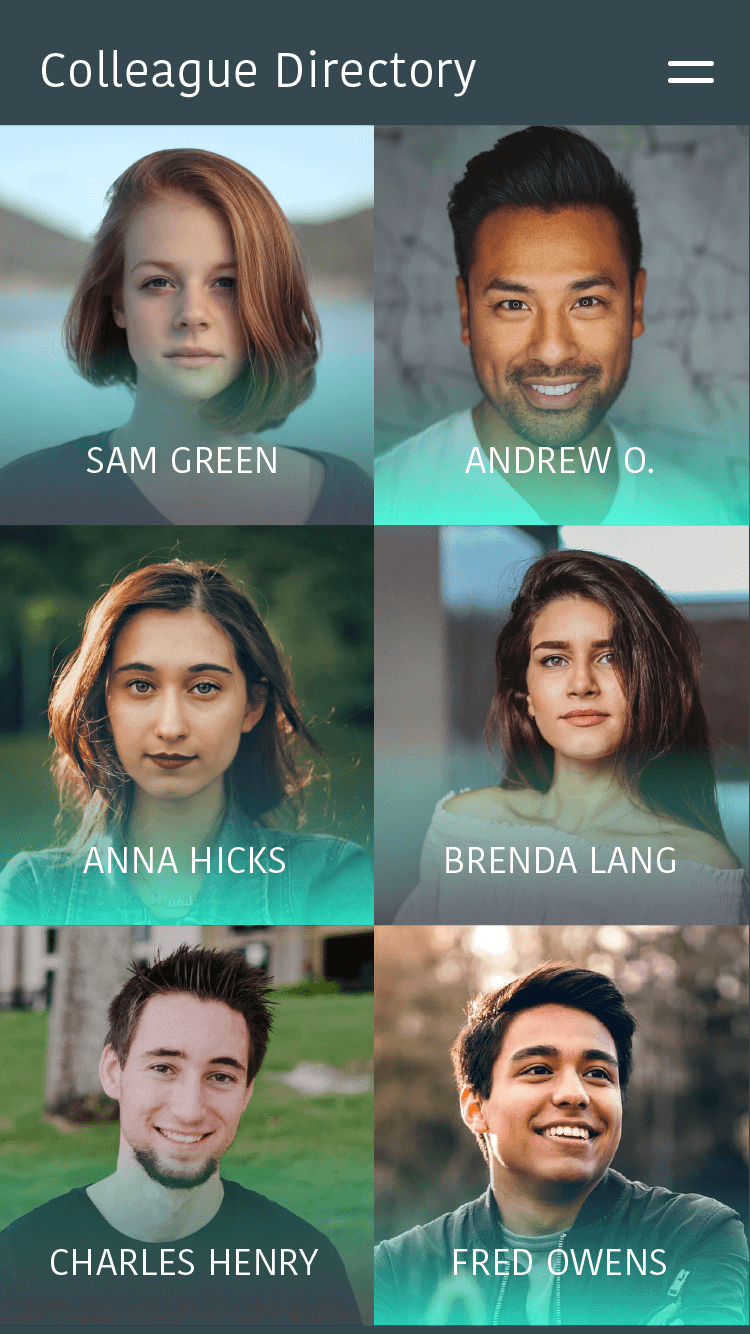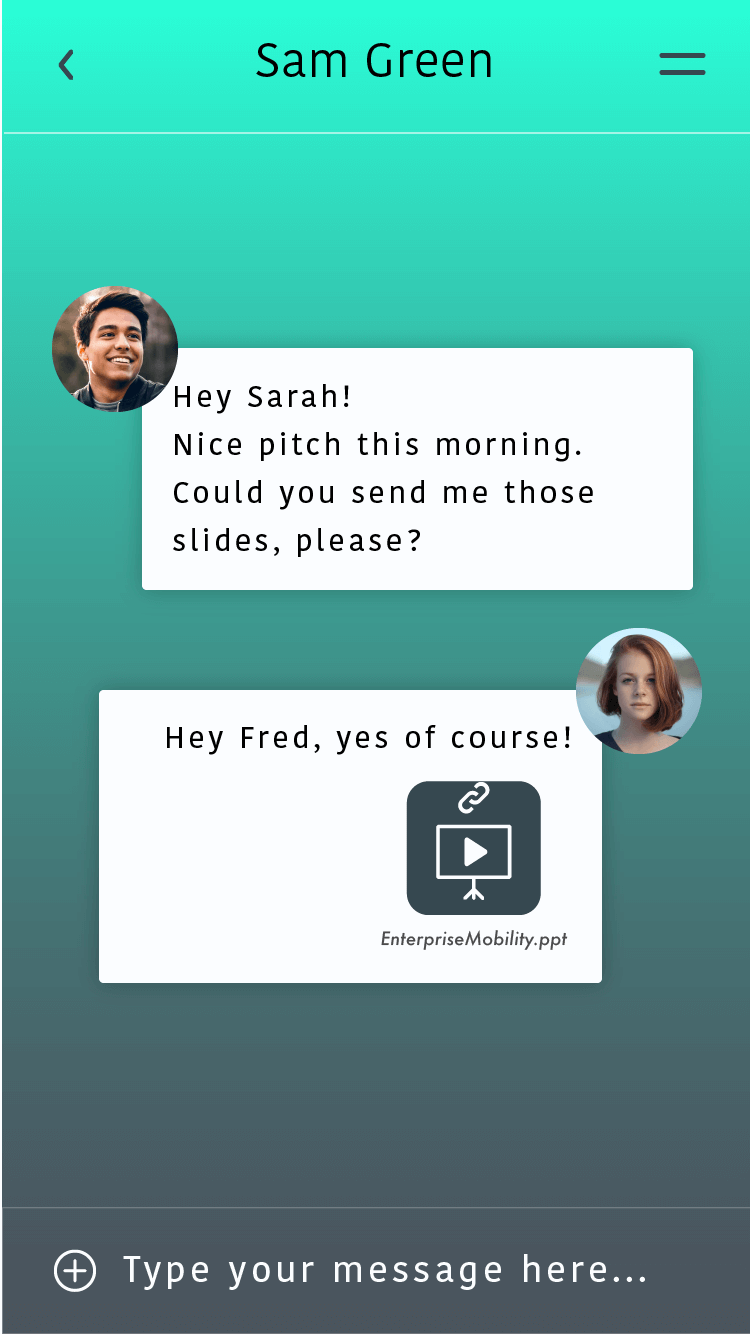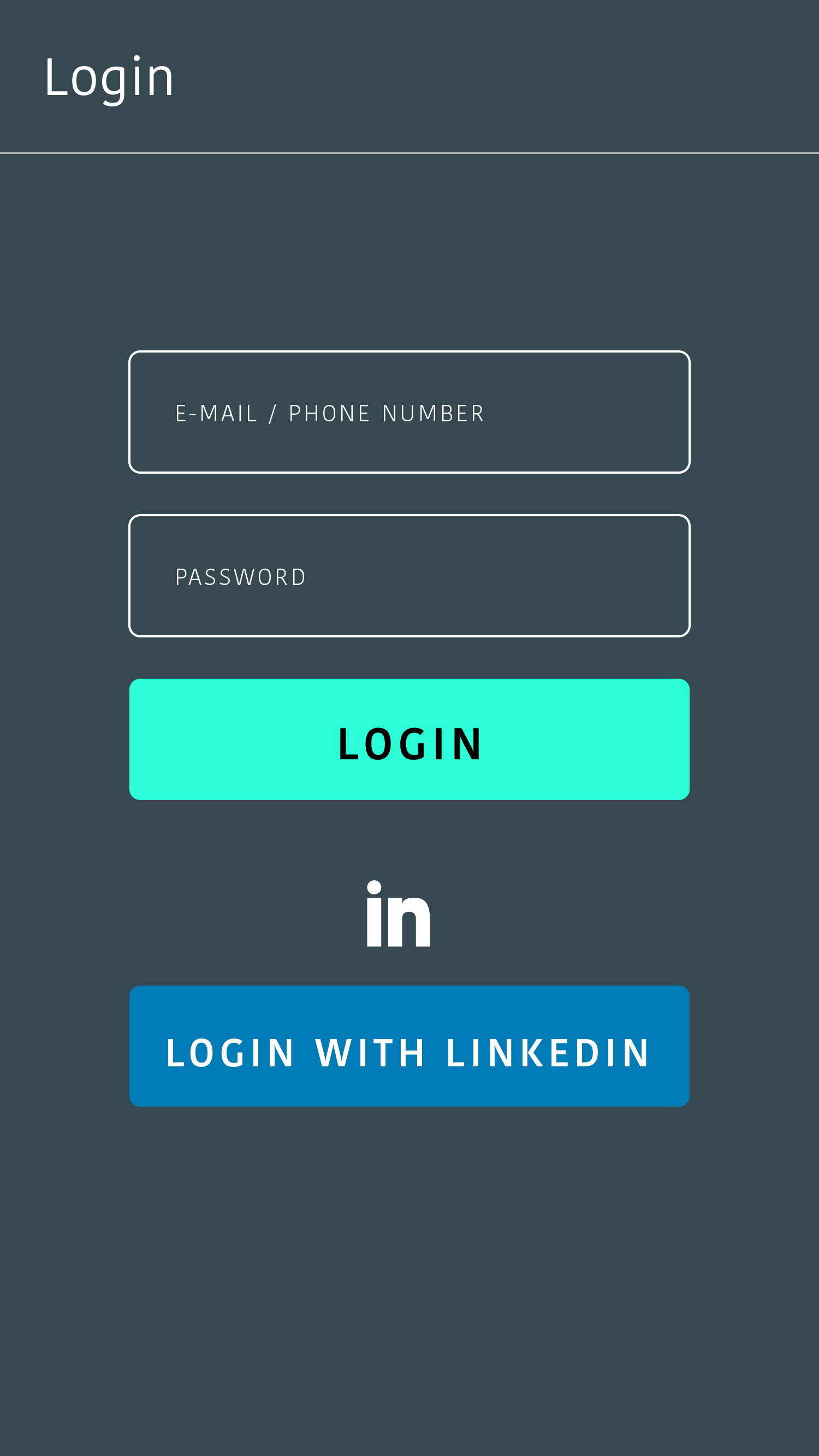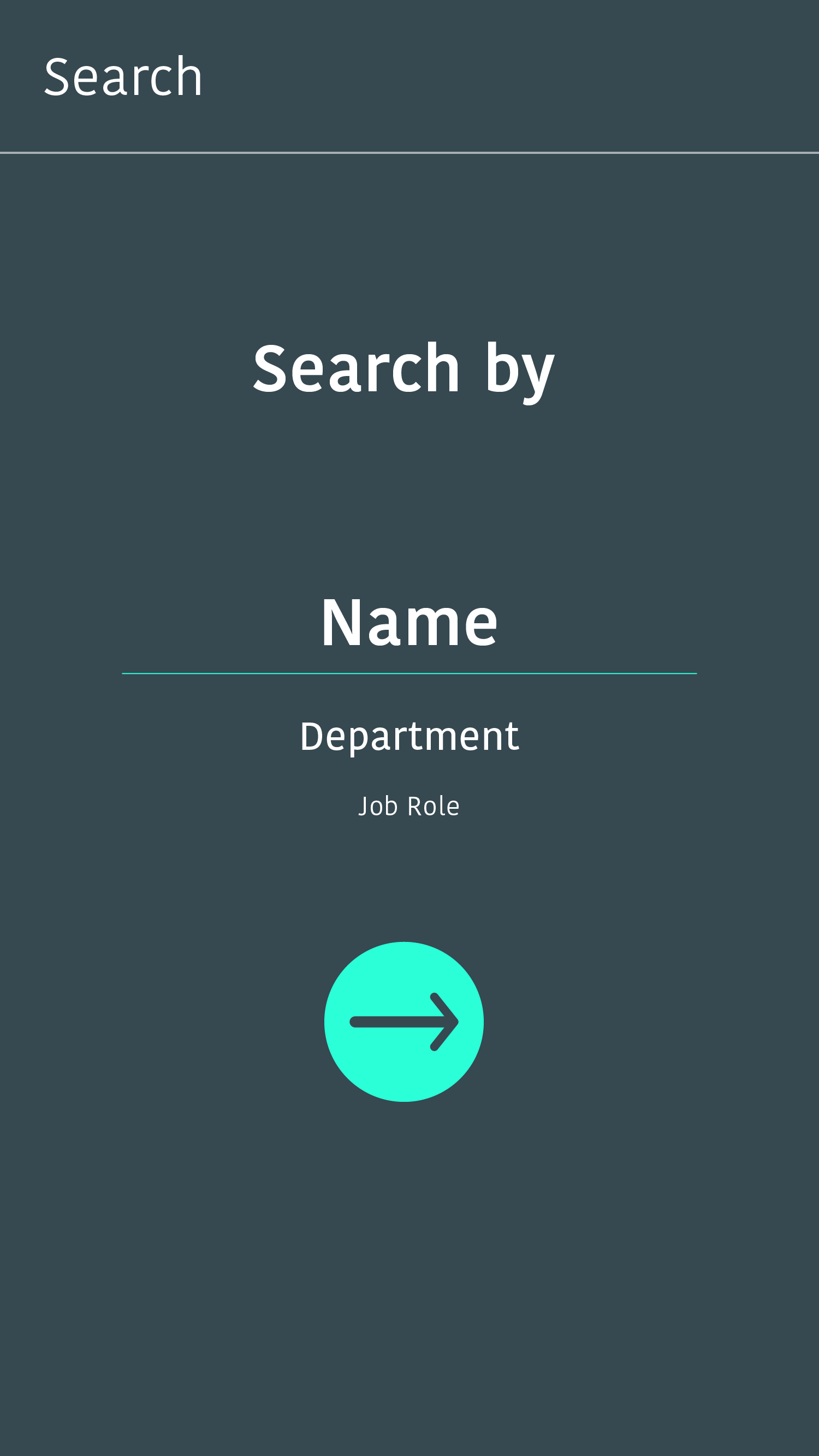 Features
Fully customisable
Use our drag and drop software or fine-tune your apps with our advanced HTML editor
Create visual directories
Don't worry if you can't remember someone's exact name. Search by picture
Multiple search options
Search by experience, team, name, skill and more!
Edit your own profile
Users can control their own data and keep their profile up to date
Central admin access
Allow specific people to edit the app; perfect for HR personnel
Import information
Add your LinkedIn details, social media accounts, client contacts, CVs and much more!
Available on desktop and mobile
The same great user experience whether accessed remotely or on desktop
Integrate with current systems
Connect your calendar to your profile and other internal systems
Create a shortlist for favorites
Keep your most frequent contacts at the top of your list
Send automatic updates
Out of office? Let your colleagues know in seconds via the app.
Highlight new joiners and birthdays
Help welcome people to your team by letting your colleagues know when they join
---
FAQs
Do users create their own profile or do we generate them ourselves?
The choice is yours! You are in control over who can edit the app and make permanent changes. If users would prefer to update their profile themselves, they can. Otherwise, you can use a data source to input all the directory data at once.
What's the maximum number of contacts that can fit into a directory?
It's unlimited! No matter how large your company is, they can all fit easily into one directory on Fliplet apps.
Can I contact users through the directory?
Yes! You can link any details, from phone numbers to social media accounts. The app will allow you to contact the individual directly. Make sure you have permission to put these details in beforehand.