Fliplet Careers
Be part of the fast-growing prefab movement. We're looking for amazing talent to join our company.
We're on a mission to enable anyone to create beautiful and powerful apps. We believe there's huge untapped potential that can be realised by allowing a wider set of people to create apps.
Fliplet is already used by some of the largest companies in the world to create and deploy business apps used by hundreds of thousands of users.
Fliplet's head office is based in Shoreditch, London but we have colleagues based in other parts of the UK, the US, Italy and the Ukraine.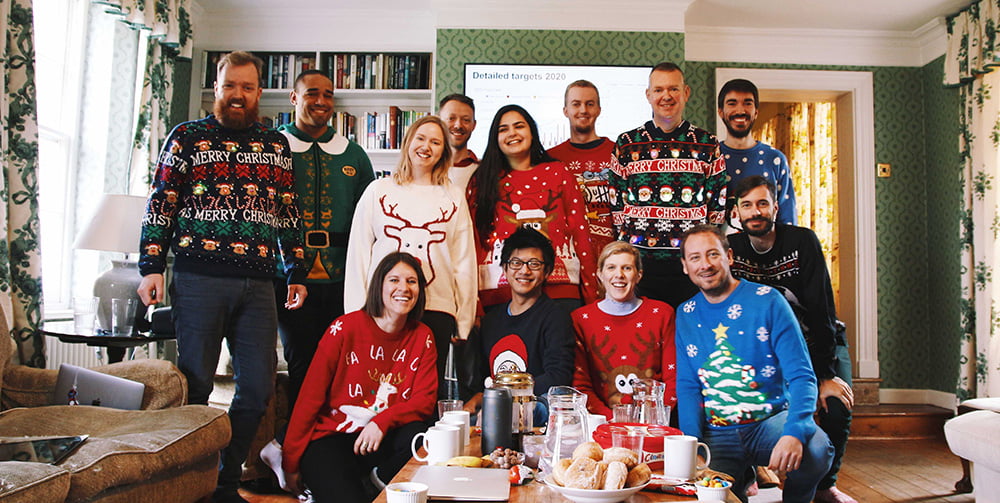 Our values
No BS
We value open and direct communications. Giving clear feedback and being willing to receive it is important to our success.
Always be improving
Don't just accept the norm, improve yourself and others. Remember to be respectful when challenging.
Maximise success
Help customers and colleagues be the best that they can be, get the most from our product, achieve their goals and share knowledge.
Have empathy
Think about how others feel. Put yourself in the customer or colleagues' shoes. Don't rush to judge. Have patience, understanding and acceptance.
Perks of working at Fliplet
🏠

Remote working

Fliplet is geared up for remote working. We already have international remote employees and local employees sometimes work from home. We will give you an one off budget to help you have a fantastic and effective home working setup.
📆

Flexible hours

Need to shift your hours for a doctors appointment? No worries.
💹

Share options

Fliplet has a share option pool for employees to be part of the company's success.
🤓

Continued learning

Each employee is given a personal budget to spend on their professional development. This can be used for books, audiobooks, courses, conferences, etc
🎊

Quarterly events

Team building activity every quarter and an annual offsite away from London (2-3 days).
👯

Help others

£300 annual charity budget to support your fundraising activities.
👯

Health & wellness

£1,000 annual health and wellness budget for anything that improves your health and wellness.
👯

Buddies

Get your own internal mentor. You'll be assigned an onboarding buddy to offer you advice during your first few weeks.
👟

Relaxed dress-code

Wear whatever you feel comfortable with (but client meetings may require smart attire).
🍻

Team lunch and (virtual)drinks

Fliplet provides a weekly lunch on Thursday and drinks on a Friday after work. During the pandemic, as each team works from the office one day per week, Fliplet will pay for your lunch when you're in the office.
Open roles at Fliplet
All applications should be sent to our Talent team at hr@fliplet.com.
RETENTION TEAM
OPERATIONS TEAM
ENGINEERING TEAM
Send applications to....
You should apply if what we're doing here at Fliplet excites you!
To do so, please send a short cover letter to our Talent team at hr@fliplet.com explaining:
How you would help Fliplet's growth?
What makes you want to be part of the Fliplet team?
We look forward to hearing from you!