Knight Frank Internal Communications App
Connecting staff through a bespoke mobile and web app.

One source for all communication

500 new business ideas shared in first year
Customer NPS improved by 58 points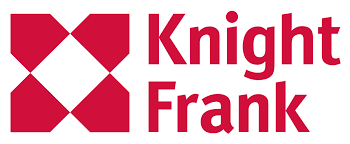 Knight Frank is a real estate agency, residential and commercial property consultancy firm with over 18,000 employees globally in over 500 offices.
The Customer Experience (CX121) transformation program sits in the Residential Division. The department was looking for a solution to specifically address the employee engagement objective within the transformation program.
The Residential Division identified several areas of concern with the team's existing internal communications system and processes. The team wanted to improve the following:
Engagement with employees
Formal recognition and awards for performance from peers and managers
Provide an easy way for staff to share their ideas for the business
Have a central place to share articles and reference material
"From the start we said, this is the behaviour we expect, this is going to be our central channel, we're not going to be emailing this information, it's going to be on the app. And we talk about it all the time."
In response to the clear communication requirements in the team, the Residential Division focused on building the Customer Experience app and continues to evolve it today.
The primary features of the app are:
Two way conversation with staff to share ideas via a form submission
Push notifications to highlight new content within the app
Knowledge repository for shared articles, thought leadership pieces and case studies
Easy process and promotion for recognition and awards, which are then tied back to a team value
Regular engagement of senior headquarter staff by commenting or posting articles
A pivotal link out to other online tools such as the chat community and intranet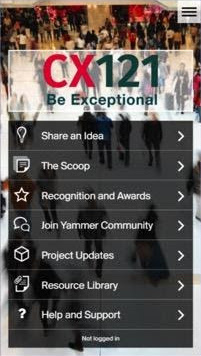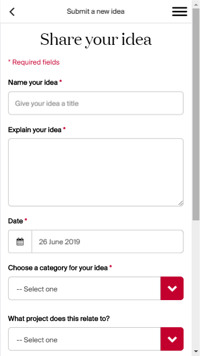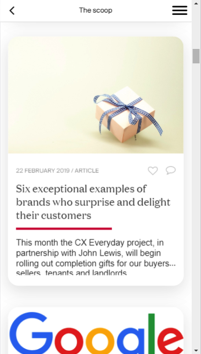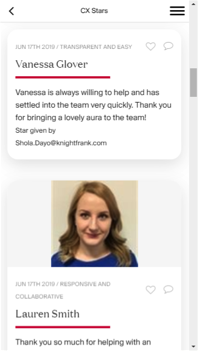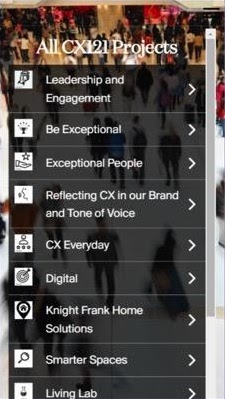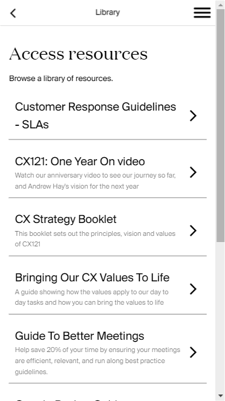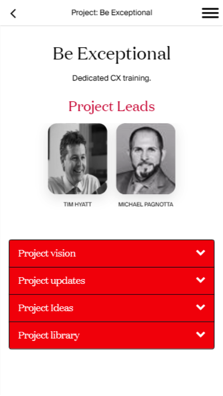 The continued success of the app can be attributed to:
Launching the program and app with some fanfare at an offsite launch event to ensure engagement from all staff
Constantly asking for feedback from users through face to face engagement panels, idea sharing groups and leadership meetings
Consistent buy-in from senior management, leading by example with comments, social liking and other active participation in the app
Updating the app's appearance regularly in line with promotional activity, seasonal campaigns and upcoming events
"Surprisingly, 99% of users use the app on a desktop and tablet"
The key benefits of the app for Knight Frank are:
Headquarter staff and activities are now more visible to regional office staff, leading to increased interaction
Residential staff have one place to go to for all communication and redirected from there if necessary
Surfacing team values in the app ensures all staff are accountable for their contribution
It is an easy way to launch and manage the administration for recognition and awards
Over 500 new business ideas shared by colleagues in the first year
50% of the Residential department are active on the app each month
Customer NPS (net promoter score) improved from -3 to +55 on post sale completion within 12 months
"The launch was an incredible experience. Incredible energy… If we hadn't sat [the Residential team] down and showed them the buy-in from leadership, the need for change [and] how exciting it could be, I don't think we would have gotten anywhere."
Fliplet enables non-technical and technical people to produce mobile and web apps. Fliplet includes a broad selection of app templates that enable organizations to rapidly deliver apps for staff or customers and are distributed to public or enterprise app stores, and online.