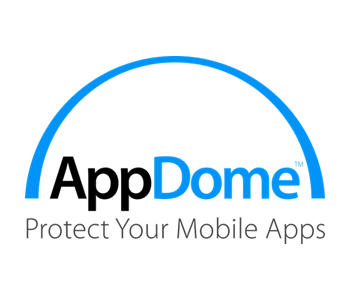 Partner
AppDome
Description
Fliplet users can create apps, secure them with AppDome and then share via public or enterprise app stores
AppDome and Fliplet
Thanks to Fliplet's partnership with AppDome, users are now able to create and securely distribute both consumer-facing and enterprise mobile apps their business without any need for programming skills.
What is AppDome?
AppDome's dynamic app fusion SaaS technology provides an essential shield that secures enterprise and consumer-facing apps from advanced cyber threats, mobile fraud, and data theft.
Within 7 minutes, AppDome's app fusion technology defends iOS and Android apps from a range of attack vectors. The app fusion operates on the final application package, and does not require any source code modifications or SDK integration during the development life cycle
AppDome offers enterprises the ability to fuse new features and new capabilities into existing consumer and enterprise apps on iOS and Android by uploading the final package (IPA/APK) to AppDome's App Fusion service. The cloud based fusion process is done automatically, takes minutes, and enables fusion of best-of-breed compliance, security, mobility, VPN and analytics solutions. The fused app can be published via App Store, Google Play or Enterprise stores.
With App Fusion, you can seamlessly add new functionality to any app (IPA, APK) within minutes. Better yet, it demands zero code integration and has zero impact on app performance and functionality. App Fusion supports all available mobile development platforms, even if the 3rd party mobile SDK supports only a limited number of platforms.
App Fusion enables SDK fusion into the app and save a massive amount of time and money on development, integration and testing.
How does Fliplet work with AppDome?
Fliplet's partnership with AppDome means that users have access to a simple workflow for app creation from the initial build to securely sharing with colleagues and customers.
Apps can be created with Fliplet without the need for coding, secured with AppDome and then shared via public and enterprise app stores without the need for additional development or with delays to the deployment process.
The benefit this brings to our non-technical users is that they are free to create apps using Fliplet safe in the knowledge that they can secure all app data without requiring technical support from their IT or development teams.