Technical details for IT teams
Governance, security, integrations and deployment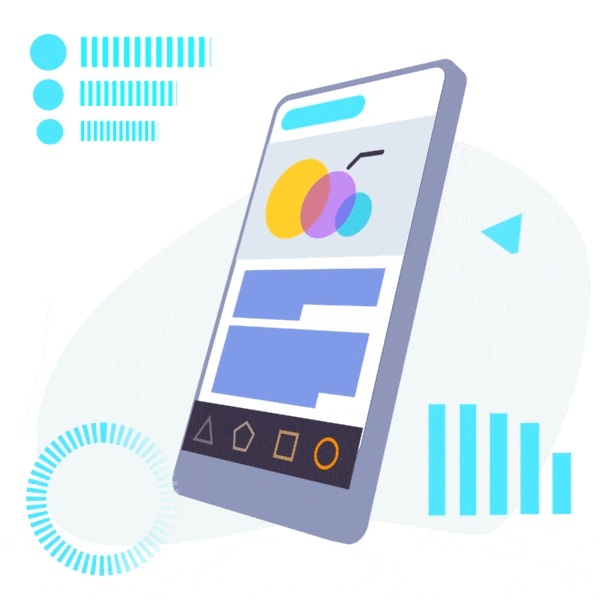 Do IT need to be involved with app creation?
You don't need to know how to code to use Fliplet. The majority of our users are non-technical. However there are a few instances when you may need to involve a developer eg: if you want to extend Fliplet with new features or integrate with third party data sources
Can I extend the platform if you don't have the features we're looking for?
Yes. Fliplet's prefab components are open source. If we don't have the feature you're looking for you can extend Fliplet with a small amount of javascript, CSS and HTML via the developer options (if you don't have the time or expertise to do this we can do it for you). Fliplet allows you to import javascript libraries, CSS libraries and custom fonts into your apps. You can create data integrations via our APIs and you can even create your own prefab components should you want. For more information please visit our developer site developers.fliplet.com.
Can Fliplet extend the platform for me?
Yes. We're often asked by our clients to do a small amount of work to extend their apps. They then get the best of both worlds – a highly specialised app with very little custom development work.
What maintenance is provided by Fliplet?
Fliplet takes care of the app infrastructure and prefab components so you don't have to. We will automatically update the apps for iOS and Android updates as well as any bug fixes or security updates. You will be responsible for the content of the apps (text, images etc) and maintaining any custom code you created (if you created any).
Are the apps native apps or responsive web-apps?
Fliplet allows you to create both native apps and web-apps. You don't have to choose. There are valid use cases for both so we offer both. Generally for offline or frequently used apps we'd recommend creating a native app. But for marketing apps you may want to provide users with a simple URL. We offer web apps to accommodate this.
What devices do the apps work on?
Fliplet apps work on mobiles, tablets and desktops. On mobiles and tablets they work on both iOS (Apple) and Android. For desktop we deploy a webapp so that it can be accessed via a browser.
How can I distribute the apps?
Fliplet's native apps can be distributed via the public apps stores (Apple App Store, Google Play) or via enterprise app stores (including via mobile device managers with single sign on). In addition it's possible to download the app source files for direct distribution.
Fliplet's webapps can be published instantly via a URL. For ease we can provide a URL for you but you can also embed the app into your own site.
How can I update the distributed apps?
Fliplet apps have an automatic update feature to push updates. You don't need to wait for a user to manually update their app. The next time they log in with an internet connection they will be asked to update their app. You can make an update "Essential" or "Optional". Essential updates mean a user can't continue to use the app unless they update.
Is it possible to control app creation and access centrally?
Yes. We would recommend this. The ability to create draft apps can be decentralized but the ability to publish apps can be limited to a few key people. We recommend that Fliplet users fully review their app before publishing. Keeping control over publishing rights to a few gatekeepers allows for this.
What security measures do the apps and data sources have?
We routinely work with large enterprise clients and we've built our security features to meet their standards. For a detailed description of security features please visit our security page here.
Where is the app data stored?
By default we offer our customers the choice of storing their data on US or European servers. However, they can also choose to host the data themselves and integrate it with apps directly should they wish.
Does Fliplet comply with GDPR?
Yes. Fliplet is committed to protecting our clients' data and assisting them in meeting their data protection regulations. We comply with the European Union General Data Protection Regulation. Under GDPR Fliplet is considered a Data Processor and Fliplet's clients are typically considered to be Data Controllers. Fliplet meets the security measures set out in the GDPR and will assist its clients with technical and organizational measures, where possible, in meeting their obligations.
Can I integrate Fliplet apps with third party data sources?
Yes. This is a common request for Fliplet apps. We have several options available.
1. Use Fliplet's REST API – Fliplet offers a REST API that is publicly available. Clients can use it to upload or download data that is tightly integrated with Fliplet. You can find further information on our developer site here: developers.fliplet.com
2. Use a third party's REST API – Snippets of javascript can be run from within Fliplet apps (via the developer options) to connect to third party APIs. Fliplet clients have integrated Fliplet apps with Salesforce, box, Google Docs and many other custom REST APIs.
3. Database/ODBC integration – Fliplet has a Data Integration Service (DIS) that can be installed by a client and connected to their database. It will then sync data with Fliplet automatically. This is the best option for contact data or company news that is already stored in a company database.
What level of support does Fliplet offer?
Fliplet offers assistance to clients over the lifecycle of their app project – planning, creation, deployment, monitoring/updating.
Enterprise clients will be assigned a Customer Success manager to advise on app planning, structure, design, UX and features. The Customer Success manager will also provide training as well as reactive help.
Reactive help support is available via phone, chat and email (response time and hours vary depending on pricing plans).
Fliplet also offers custom development support. If your app needs a highly custom feature but you are not able to extend the platform yourself, then we can offer the resources to do this for you.
Not found your answers? Contact us
If we haven't answered your question please contact us. The best way is to send an email to hello@fliplet.com.
See what our users think
"I love the fact that fliplet offers a code-free option as well as pro/developer options. The team is absolutely fantastic and will help with any & everything within 24 hours. It's easy to use for building enterprise mobile and web applications. The fact that I could automatically deliver modifications and updates to the app as I was building it is one of the best features for me (none of the, "once you're done you're done you can't edit" pressure)."
"So easy…yet so powerful. We have used Fliplet to build an internal communications tool. This tool allows our entire organization of almost 200 spread across the globe to easily communicate and share information. Fliplet allows us to quickly post and update content."
"Fliplet allowed us to implement the mobile component of our Integrated Risk Management application with out the need to spend hundreds of thousands of dollars on development."
"Easy to use for building enterprise mobile and web applications. Drag and drop app builder, with straight-forward functionality configuration […] used for creating event/ training apps to support individual and group learning objectives, with all the app creation done by people outside of the IT organisation."
"Game changer for app delivery. We needed an agile app platform with a rapid delivery mentality."
"The support provided by the Fliplet team is extremely helpful, and they are always on hand to provide support where needed. From someone with no technical background in apps/programming, I find this software straightforward."