Telecoms
Internal details and communications available 24/7
Hundreds of downloads
"One of the things we really like about Fliplet is that we can easily modify the app as many times as we want and push updates"
Anupam Katkar, Assistant Manager (Sharepoint and Enterprise Systems) Tata Communications
Case Study: Tata Communications

Tata Communications is the $3.2 billion arm of the Tata Group, with 8,000 employees spread across 40 countries. This huge team is responsible for 25% of the world's undersea fibre capacity.
With such a large company, the internal communications team had long been experimenting with various solutions to keep employees up to date with the latest corporate news and initiatives, including email newsletters, posting updates on internal portals and enterprise social networks.
The problem with the traditional channels is that they all required proactive action from employees: opening emails, visiting a page. This was ultimately having a negative impact on the productivity of employees as well as inhibiting the team from communicating as often as they wanted to avoid spamming inboxes.
The solution was to create an internal communications app to improve staff communications with minimal interruption. An app would allow employees to access news whenever and wherever they wanted, and the team would be able to send push notifications to prompt employees to check important announcements.
Tata Communications chose Fliplet for many reasons, but a crucial one was easy integration with their existing mobile device management (MDM) system: IBM MaaS360, which would allow them to rapidly deploy the app across the company and ensure corporate information remained secure.
They also considered that the Fliplet platform creates a single app that's compatible with both iOS and Android smartphones and tablets, a crucial requirement in a company where employees use multiple kinds of devices.
"We wanted the app available on as many devices as possible – Android, iOS and Windows. Fliplet will soon be compatible with Windows Mobile and when it is, we won't need to build a new app, we can continue using the same interface. That is a great advantage of using Fliplet."

Anupam Katkar, Tata Communications.
The App
The Insider App was created by Tata Communications using Fliplet and then deployed across the company using their IBM MaaS360 MDM solution.
According to Anupam, "All the complexity of the app development was removed from Tata Communications thanks to Fliplet. The total app development took less than 10 days."
The team at Tata Communications benefitted from the following Fliplet features:
No need for technical skills: After an initial 15-minute training session the team now update and edit their app with no reliance on internal or external development resource.
Speed of app development: Total app development took less than 10 days, including customizations that Tata Communications requested in the Fliplet platform.
Compatibility with existing mobile security systems: Fliplet integrates with a wide range of mobile security and MDM solutions, including Tata's IBM MaaS360 so apps can be created and deployed securely.
Apps available on iOS and Android, smartphone and tablet: The team created a single app on Fliplet Studio which is automatically compatible with iOS and Android devices, allowing users to use the devices they feel most comfortable with..
Instant access to news online or offline: The team at Tata Communications wanted employees to be able to read news and updates even without a connection to the network, and Fliplet provides that feature out of the box.
RSS feeds: As a news app, RSS feeds were essential to let the app pull information from different sources and standardise them into one portal within the app. No double content input required.
Push notifications: Tata can now alert employees of important announcements and also to use the "badge" on the app icon to indicate that news updates are available to read.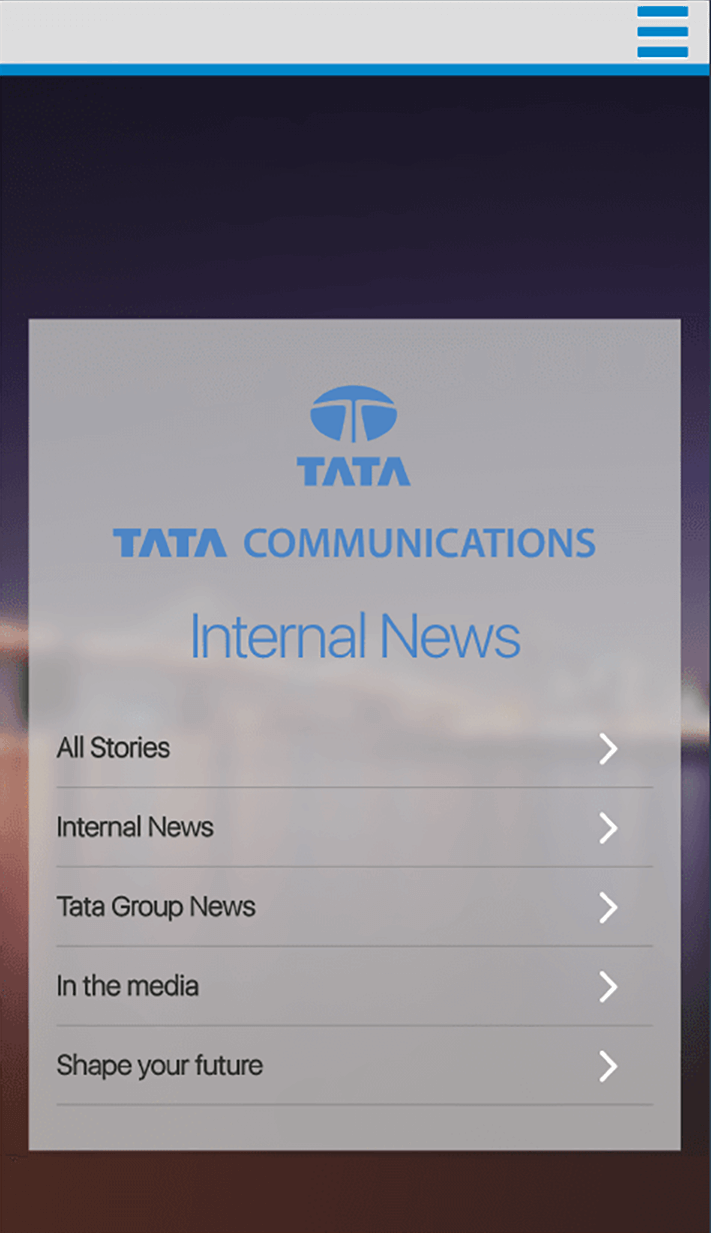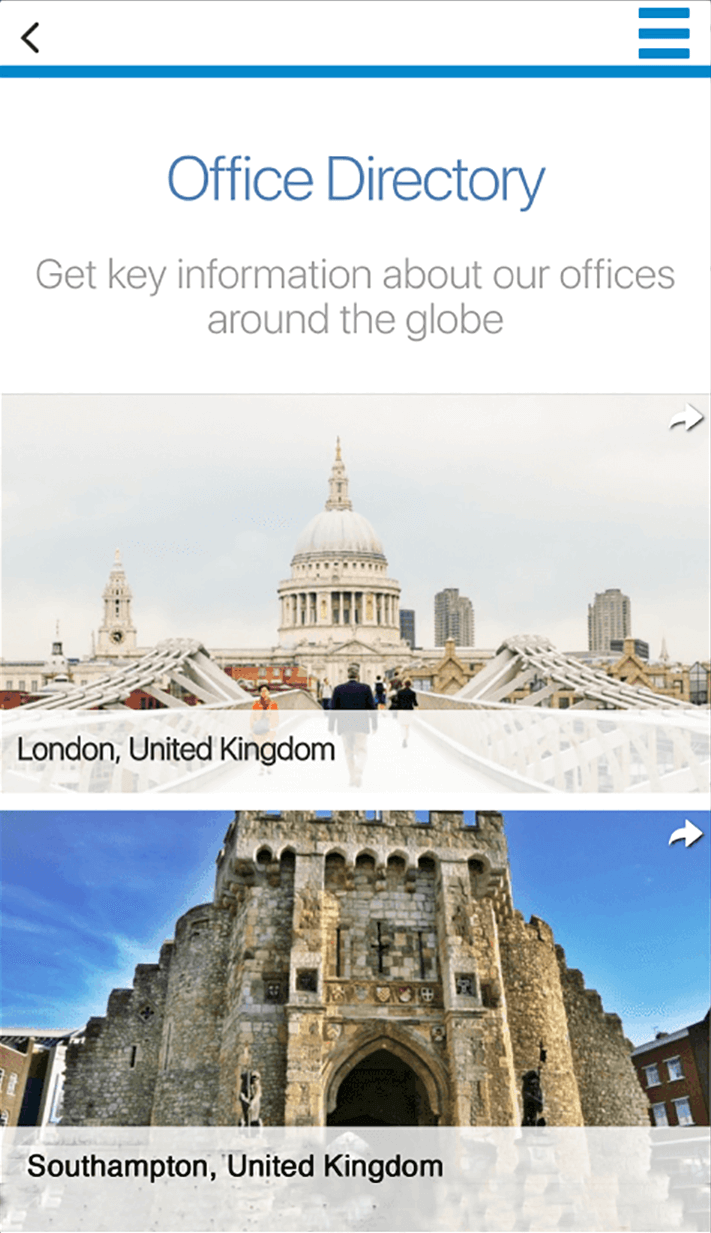 The Result
The app has been deployed to a group of 100 and will be shared across the business to all employees over the coming months.
"We're really happy with how the project went, we've already had some great feedback and are looking forward to everyone having access.""

Anupam Katkar, Assistant Manager (Sharepoint and Enterprise Systems) Tata Communications