We've listened to our customers' experiences in using traditional digital marketing tools and built a client-facing marketing app template that:
Enhances interactivity
Generates long-term value
Differentiates you from competitors
Provides insights and analytics into user activity
Accelerates delivery of customized and relevant content
Retains user preferences with instant access on any device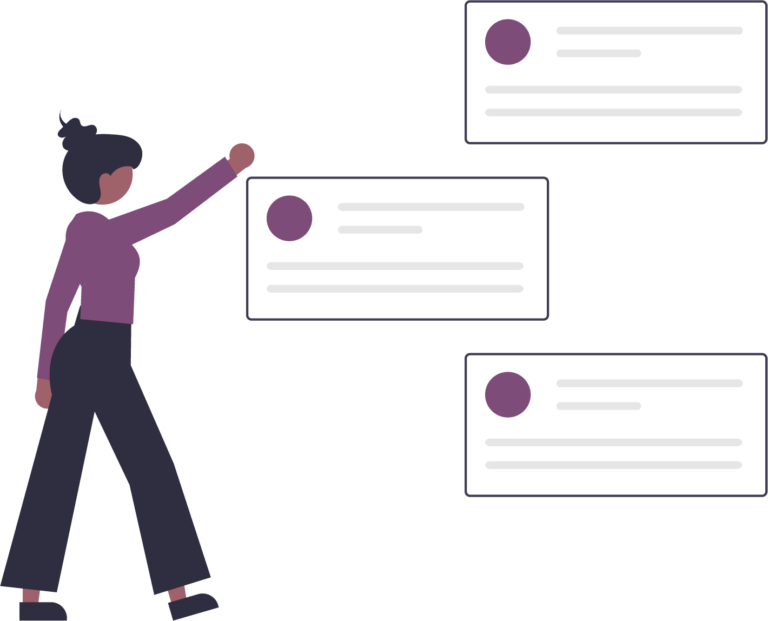 One template with hundreds of uses
Our marketing template gives you a suite of options for engaging, educating and communicating with your clients and prospects.
Promote a product, service or practice
Reach clients on their mobile devices with personalized content to promote your organization.
Content, reports and thought leadership
Demonstrate your expertise as an authority in your field by sharing informative articles and reports.
Educate users about a topic and test their knowledge with E-Learning and assessment features.
Marketing and awareness campaigns
Engage clients with awareness campaigns and personalized marketing that cuts through the noise.
Poll or survey app users to understand their position or thoughts on a topic.
Provide step-by-step information or on-the-go subject guides.
Side-by-side comparison tool
Help users understand a situation or make decisions with useful comparisons and benchmark results.
Educational information & training
Teach users about a subject with videos, audio, articles, and tests.
Organizations have been looking for ways to differentiate and engage users as many other marketing channels such as in-person events have become restricted and budgets have been cut or frozen. Email traffic has soared so how do you cut through the noise and stand out?
What can you build with the new marketing app template?
Promotion of a practice, service or product.
Create and deliver content in a way that sets you apart.
Run a marketing campaign that doesn't fall flat.
Provide key information that is easy to access and searchable.
Comparison of content, for example across jurisdictions.
Build e-learning products to share knowledge.
Interactive tools to build lasting engagement.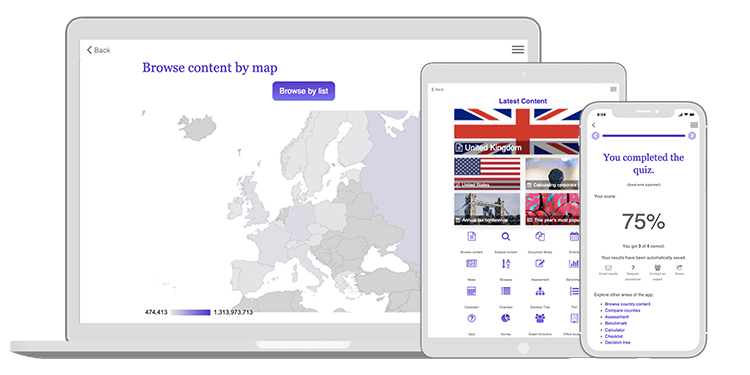 Share your insights and knowledge
With the ability for users to browse and analyze content, along with news feeds, blogs and a document library, you can showcase your insights easily. Ensuring users keep coming back to your app for fresh and informative content.
Features to keep users locked in
The marketing app template comes with dozens of interactive features built-in, such as benchmarking technology, polls, surveys, quizzes and decision trees. You can keep users entertained in a less formal way, making your app much more accessible and rewarding for users.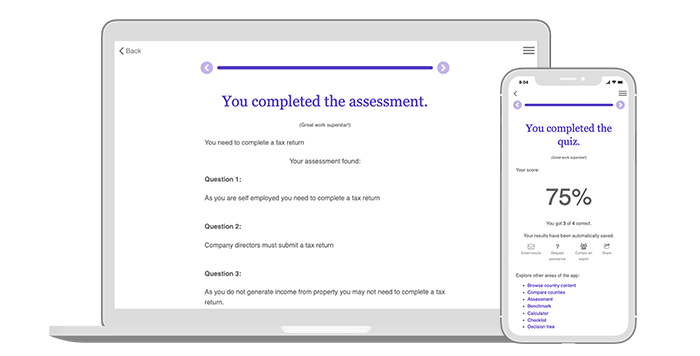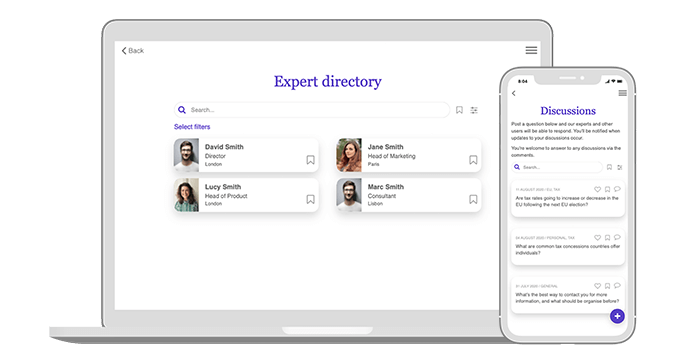 Create conversations that drive new business
Our suite of communication tools in the new marketing app template ensures you can build lasting relationships. There are discussion boards, Q&A features, and the ability to share results and content. We have also included an expert directory so users can get in touch with the right person in your organization in just a few taps.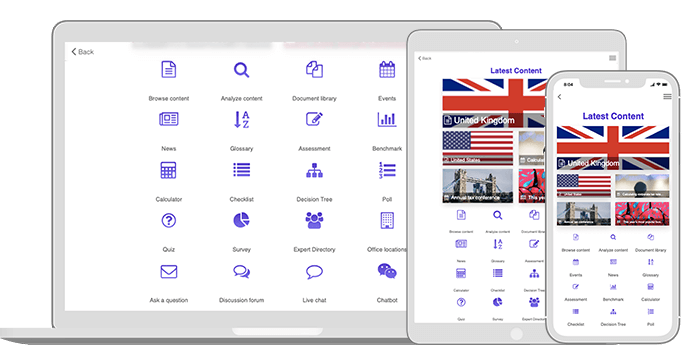 The central hub of your app where users can find what they need.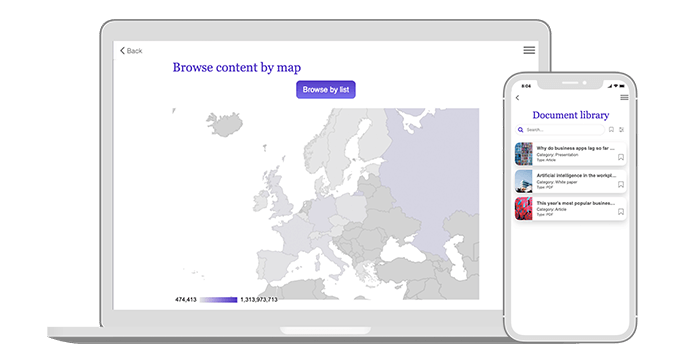 Give users the ability to view, filter and save content.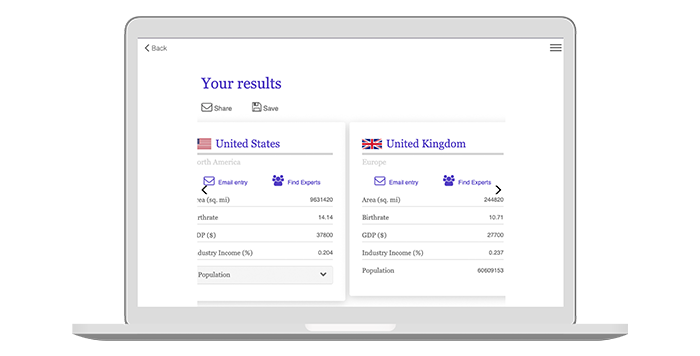 Powerful comparison features with the ability to save and share results.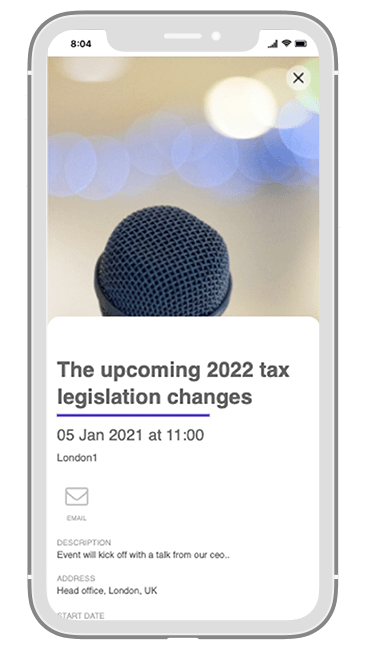 Keep users up to date with your events.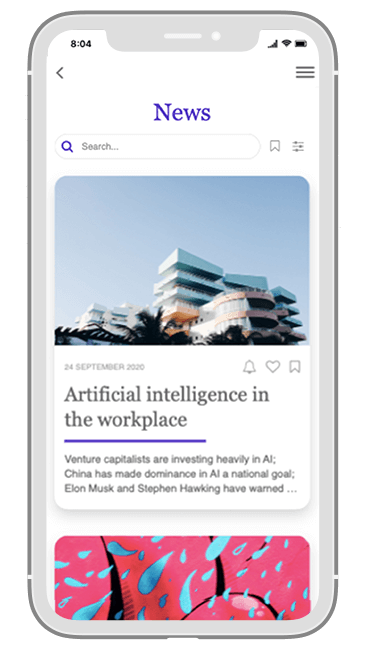 A news feed with options to filter, share and save.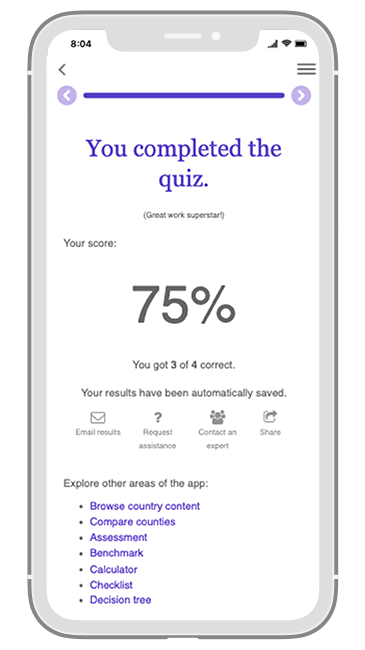 Quizzes to engage and prompt actions.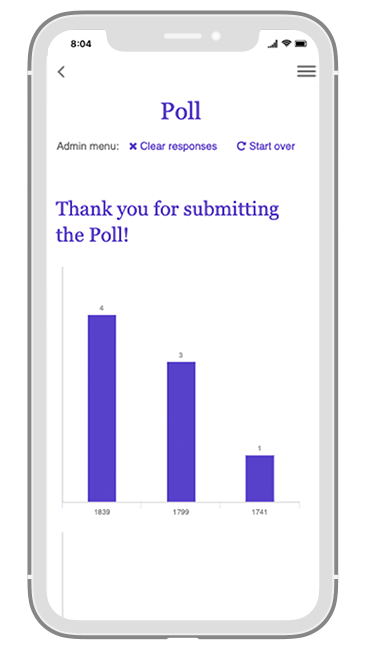 Collect insights to drive better marketing decisions.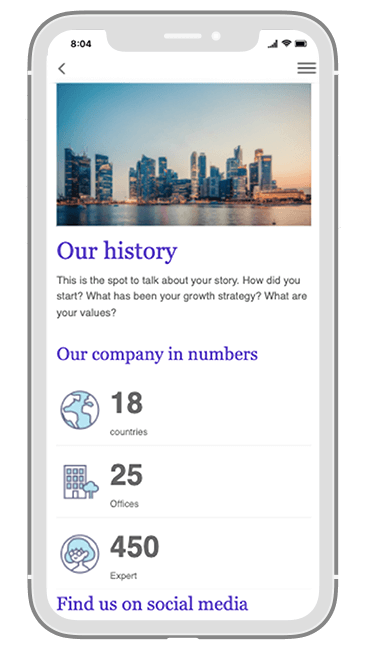 Your shop window to showcase your organization.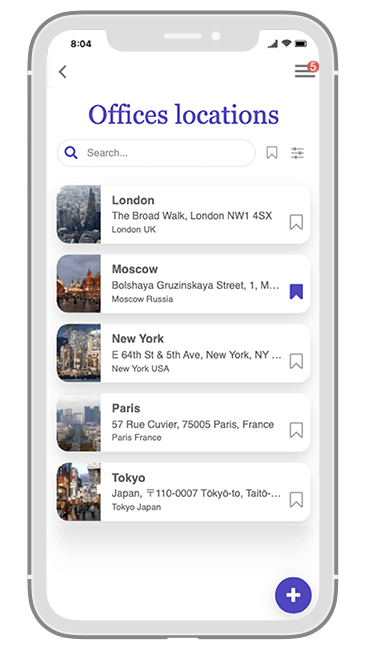 Make it simple for users to get in touch, wherever you are.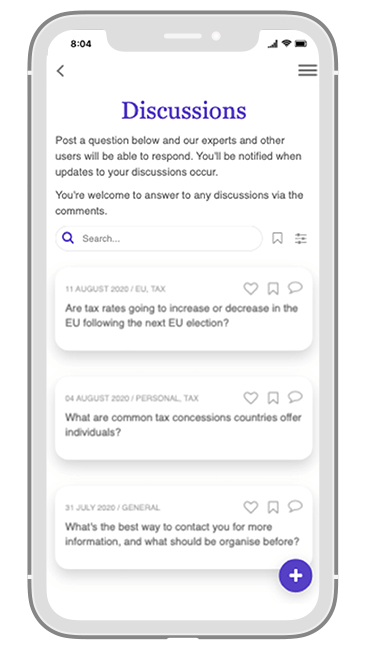 Build a community through discussion forums.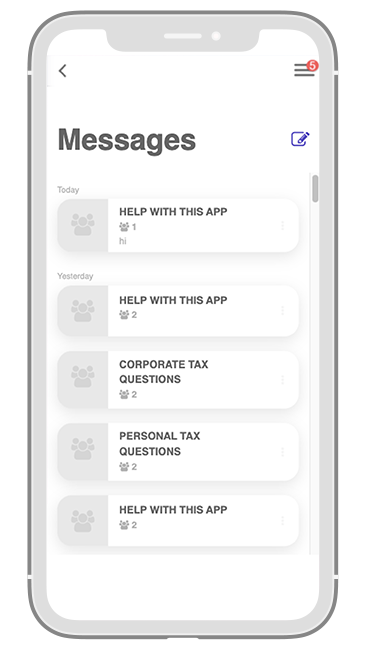 Increase engagement with live chat features.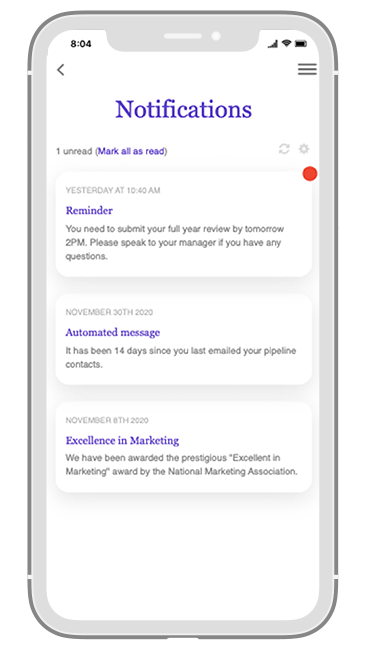 Engage and retain with alerts and reminders.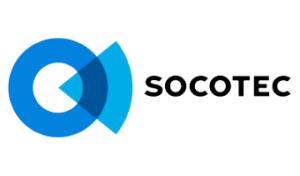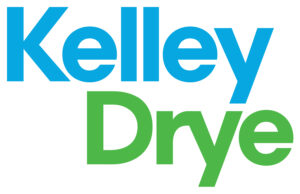 "The Fliplet application development platform has mostly been used for creating event/ training apps to support individual and group learning objectives, with all the app creation done by people outside of the IT organisation."
Andrew, Senior Enterprise Architect
"The Fliplet studio is extremely intuitive and makes it very easy to build very sophisticated apps. The components for building apps are constantly improving and evolving. An additional analytics feature that has been recently added makes tracking usage of the app very easy - we no longer need to use Google analytics."
Ken, Manager
"The software is easy to use and navigate. The support provided by the Fliplet team is extremely helpful, and they are always on hand to provide support where needed. From someone with no technical background in apps/programming, I find this software straightforward. Where I do encounter problems, the team quickly assist me."
Lily, Trainee Consultant
"Fliplet provides brilliant account management. I am new to the world of app building, and the team has been brilliant in showing me the ropes. The Fliplet studio is a great platform that is really easy to use with drag and drop. They are ever-evolving and implementing new features. Fliplet has a handy help area. "
Emma, Digital Marketing Assistant
"Our business wanted to develop a suite of apps to help match competitors in the space and Fliplet has helped us to achieve this in a simple and straightforward way."
John, Business Manager
"The benefits are vast and apps are always so much more exciting and engaging than typical platforms. Fliplet means we are able to push content out quickly to adapt and react to anything we need to as a business."
Grace, Innovation Engagement Advisor
Fliplet enables non-technical and technical people to produce mobile and web apps. Fliplet includes a broad selection of prefab app templates that enable businesses to rapidly deliver apps for staff or customers and are distributed online and to public or enterprise app stores.
Let's talk about unleashing your imagination with Fliplet...