What to expect from Fliplet Studio
Both non-developers and developers benefit from creating apps with Fliplet Studio. The no-code drag and drop interface enables non-developers to create and update their own apps. Whereas the open source extensible components make the platform a powerful accelerant for developers who want to create highly customised apps.
Watch our 2 minute overview
Use our wide range of prefab components
We've invested in development, UX and user testing so you don't have to. Test them out by clicking the button below. We're adding new components all the time. Not sure if we've got what you're looking for? Send an email to hello@fliplet.com.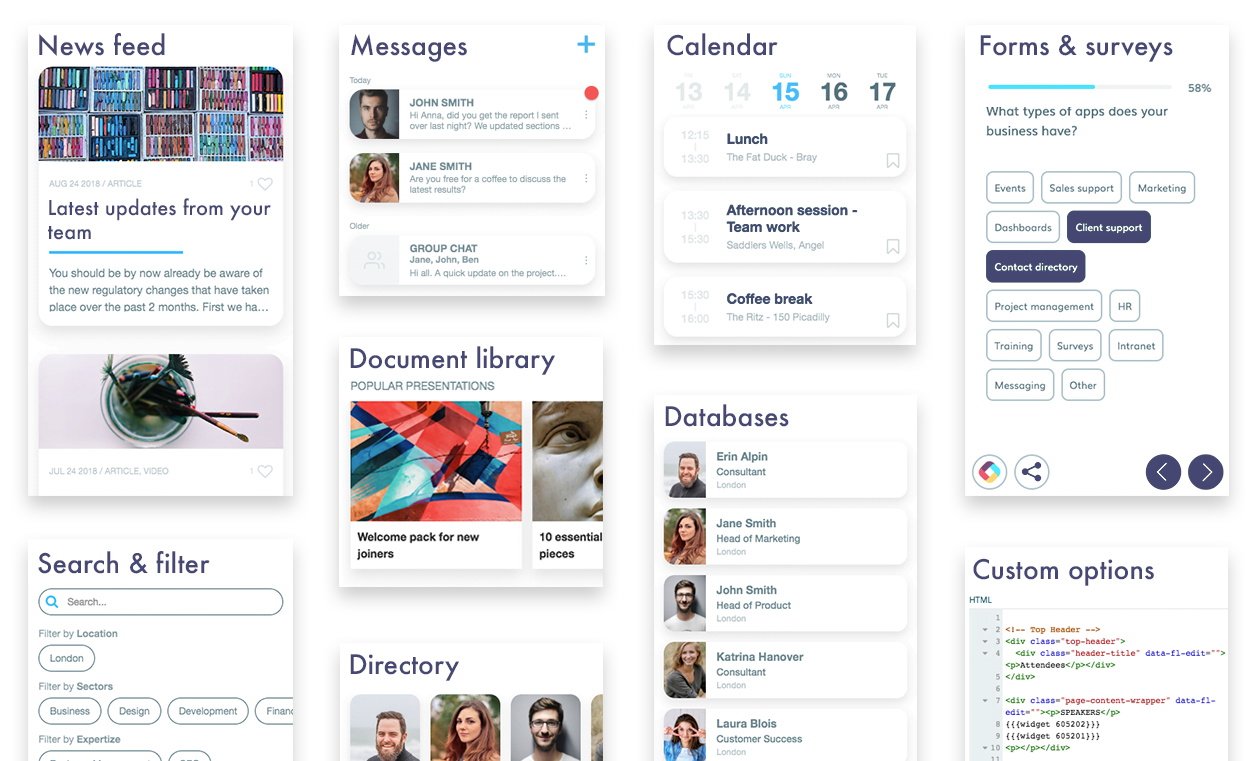 Get inspiration from our app templates
Fliplet apps are used for a wide variety of business needs. Here are a few to whet your appetite

Data storage, editing and integrations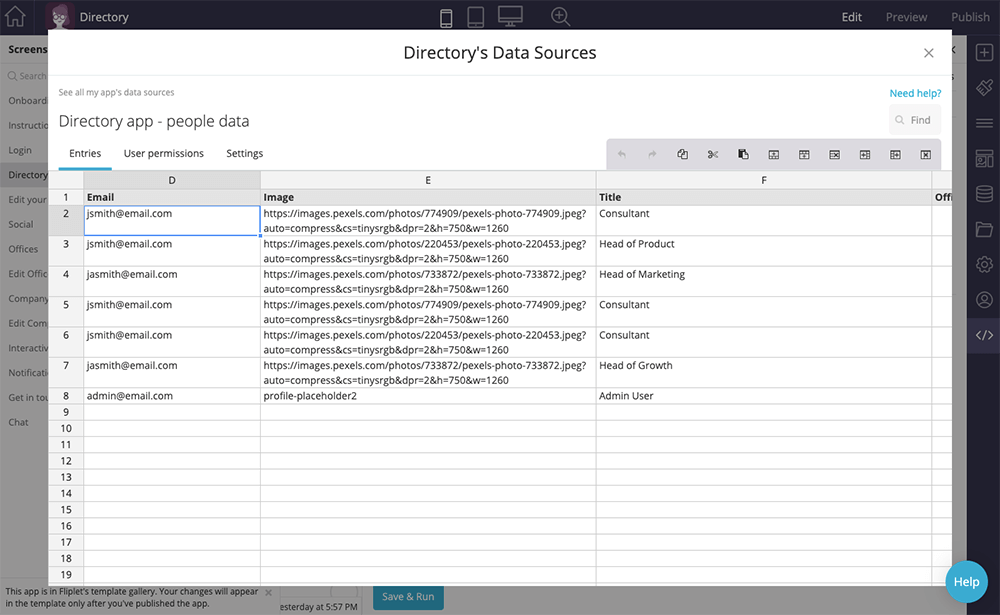 Fliplet Studio has an in-built data manager, making it easy to interact with data. Integrate with data whether it's stored locally on a mobile device, centrally in Fliplet's cloud storage or on third party servers. Fliplet provides prefab app components that can react dynamically to changes in your data and save any updates. To learn more click the button below.
Publishing and distribution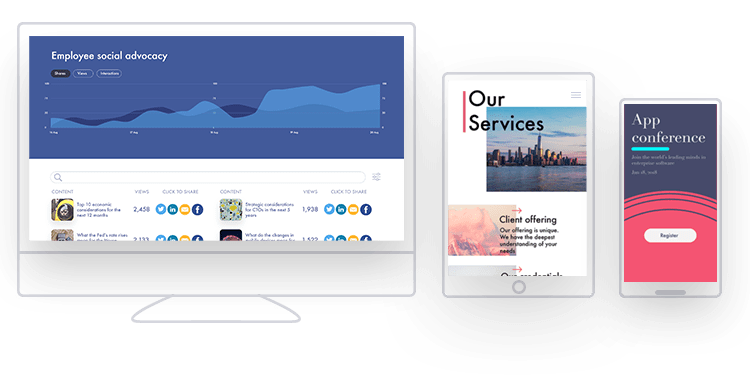 Desktop, mobile, tablet
Use your apps across all your devices. Layouts are responsive by default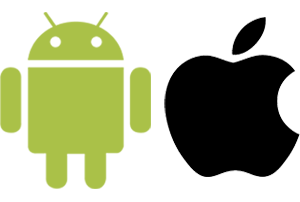 Public app stores
Publish to Apple App Store and Google Play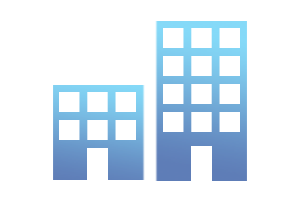 Enterprise app stores
Publish via a private app store or mobile deveice manager
Responsive webapps
Publish to the internet as a desktop and mobile webapp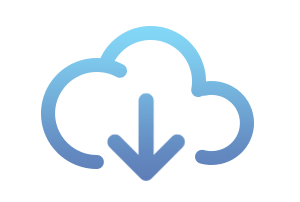 File download
Share the app directly to a device as a downloadable file
Analytics, user insights and feature feedback
Use Fliplet's analytics tool to track engagement on a user-level. Gather information on interest, performance and engagement. Use it to iterate and improve your app.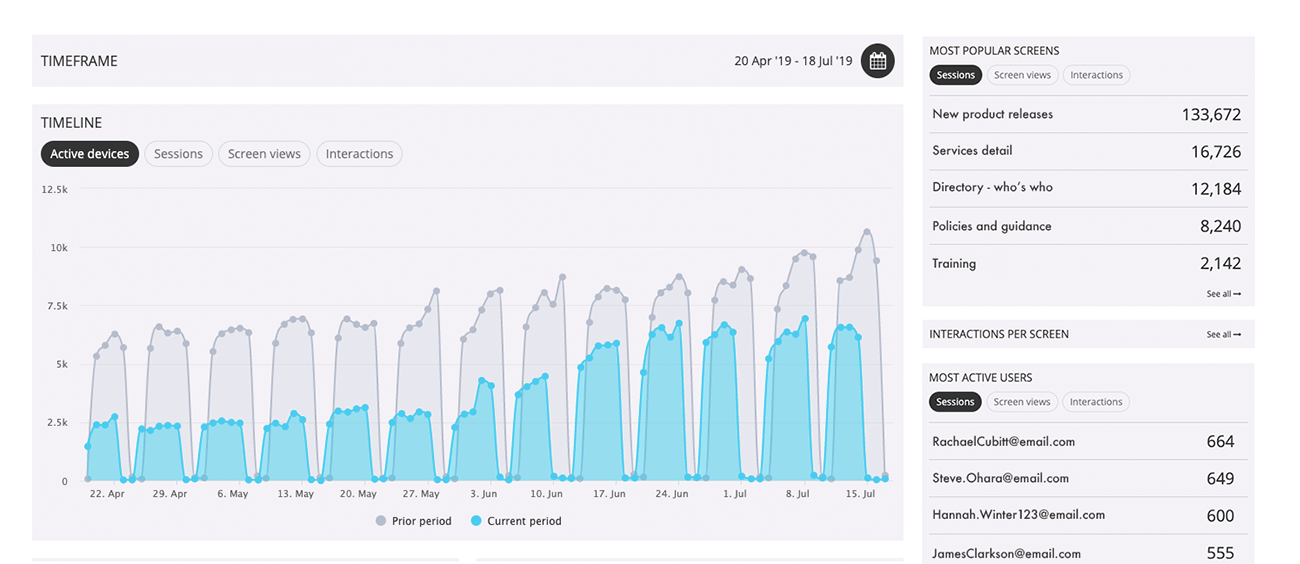 Developer options and advanced features
We pride ourselves on our extensibility. Our open source structure means we can easily extend the platform for you or you can do it yourself. All apps have developer options that allow users to edit them with HTML, CSS and Javascript. Access to Fliplet's backend functionality is available through Javascript APIs (more info on our Developer site). You can access Fliplet's code on our public GitHub repository.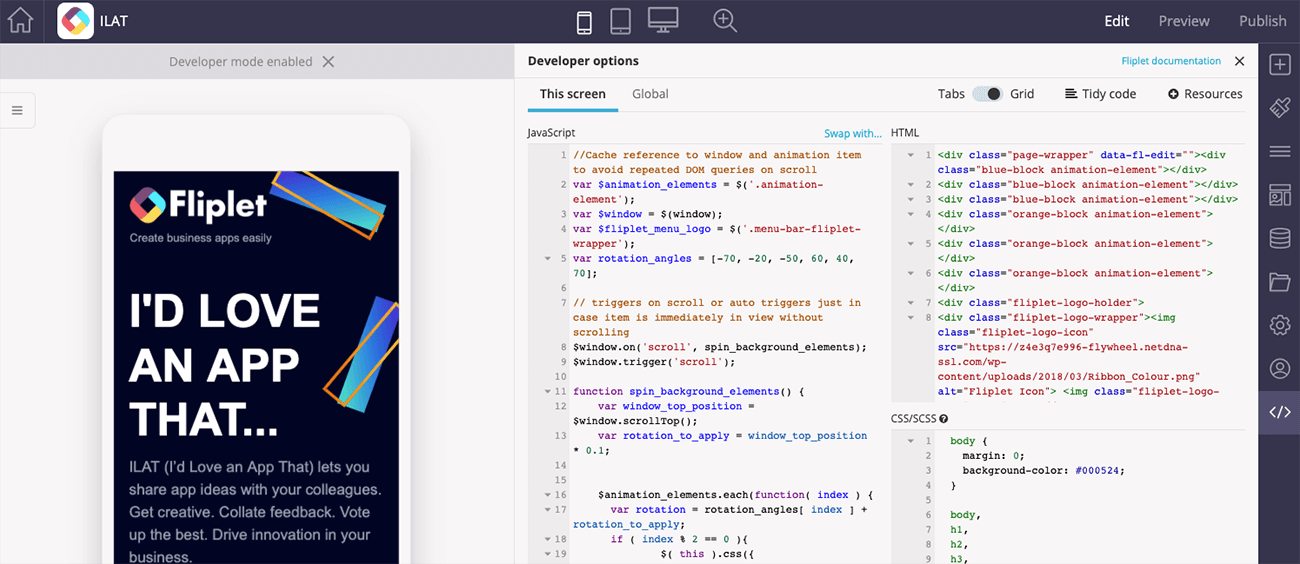 See what our users think
"I love the fact that fliplet offers a code-free option as well as pro/developer options. The team is absolutely fantastic and will help with any & everything within 24 hours. It's easy to use for building enterprise mobile and web applications. The fact that I could automatically deliver modifications and updates to the app as I was building it is one of the best features for me (none of the, "once you're done you're done you can't edit" pressure)."
"So easy...yet so powerful. We have used Fliplet to build an internal communications tool. This tool allows our entire organization of almost 200 spread across the globe to easily communicate and share information. Fliplet allows us to quickly post and update content."
"Fliplet allowed us to implement the mobile component of our Integrated Risk Management application with out the need to spend hundreds of thousands of dollars on development."
"Easy to use for building enterprise mobile and web applications. Drag and drop app builder, with straight-forward functionality configuration [...] used for creating event/ training apps to support individual and group learning objectives, with all the app creation done by people outside of the IT organisation."
"Game changer for app delivery. We needed an agile app platform with a rapid delivery mentality."
"The support provided by the Fliplet team is extremely helpful, and they are always on hand to provide support where needed. From someone with no technical background in apps/programming, I find this software straightforward."