When Every Second Counts, Fliplet's Dawn Raid App Helps You Stay One Step Ahead.
Stay prepared for unexpected regulatory dawn raids with Fliplet's dawn raid app, providing real-time notifications, legal support, and procedural guidance.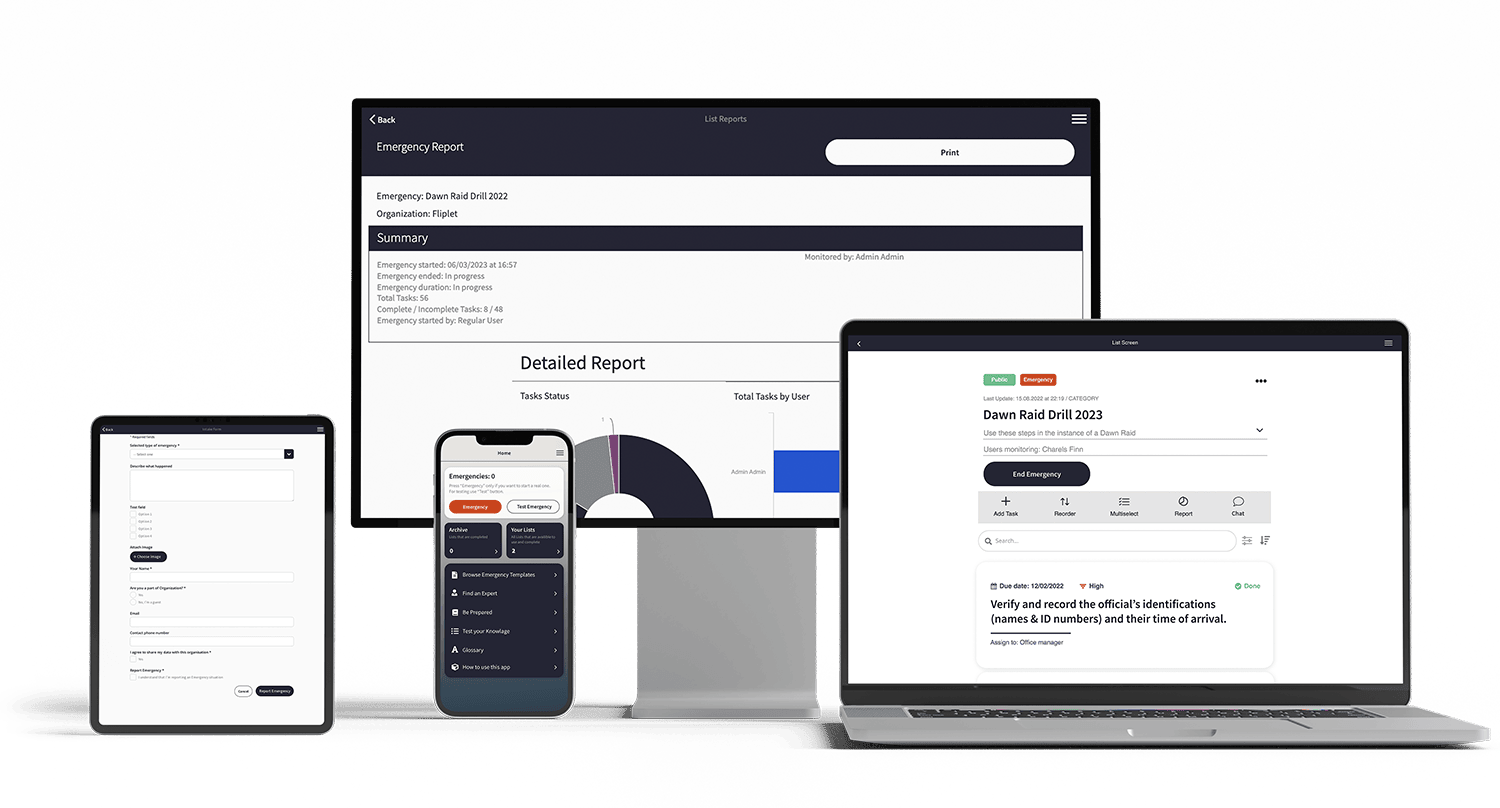 41% of Legal Emergency Management apps in the apps stores were created with Fliplet – more than any other technology provider.
TRUSTED BY ORGANIZATIONS AROUND THE WORLD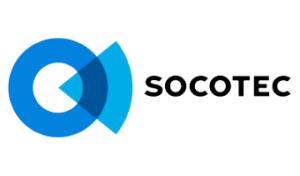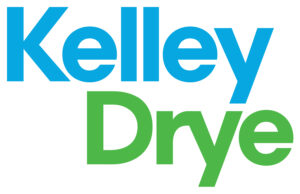 Easily build a Dawn Raid App with Fliplet

With Fliplet's dawn raid app, organizations can equip themselves to effectively handle unexpected regulatory dawn raids. This innovative solution provides real-time notifications, vital information dissemination, immediate legal support connectivity, and critical procedural guidance. Our dawn raid app ensures that your team has all the necessary resources at their fingertips during stressful and high-pressure situations.
All the features you need for a client crisis plan, and you can add more.
Pre-built Checklists and Templates
Types of checklists & customization
Manage different types of emergencies such as dawn raids, cyber-attacks, pr crisis, and more all in one place, from standard checklists to more advanced ones with much more detail. Plus, you can customize templates for each of your clients.
Test drills and emergencies
Identify any issues in your client crisis plan by running a test emergency and be prepared for any situation that comes your way. After the emergency, view reports and improve for next time.
Collaborate on Checklists
Checklist collaboration
Work together during an emergency to speed up the process. Communicate with one another and let others know the status of tasks.
What features are relevant to attorneys?
Attorneys can monitor emergencies and tasks, communicate with clients and receive relevant notifications.
Task Management
Bulk upload tasks
Upload your current emergency task list into the app and edit and update tasks easily.
Edit tasks
Take charge of your tasks with ease, upload files, set due dates, and prioritize tasks
Notifications and Communication
Emergency notifications
Keep up to date during emergencies with lightning-fast emergency notifications, get instant alerts and stay in control at all times, whether it is during a dawn raid, a PR crisis, or during any other emergency. 
Other types of notifications
Send emails, push notifications, and SMS alerts to keep users in the loop on their tasks, post-emergency surveys, and more. With everyone on the same page, you can tackle any dawn raid or PR crisis that comes your way. Also get notified of updates to tasks, like a new user being assigned to a client crisis plan.
Preparedness Material
Emergency learning tools
Accessible at a moment's notice, the powerful resources will equip everyone with the skills and knowledge needed to overcome any client crisis efficiently.
Interactive learning tools
Get ready to face any emergency head-on with interactive quizzes and decision trees. Prepare users to think on their feet, make quick and informed decisions, and produce a high-level client crisis plan.
List of experts
Provide users with the help they need, when they need it the most. With expertise at their fingertips, they can tackle any emergency such as a dawn raid or a PR crisis, with confidence and ease.
Easy to set up
Upload your existing content
It's easy to upload text and pictures from Word docs, spreadsheets, PDFs, files, images and webpages.
Brand your app
Make the app your own by quickly and easily customizing the app to fit with your brand's logo, colours, fonts, and style. 
Drag and drop
Build customized apps that meet your needs and have all the functionality you require, without the need for any code.
Optimize engagement
Use on any device
Create one app that works on mobile, tablet, and desktop. Fliplet apps are compatible across Apple and Android devices.
Usage monitoring
Monitor the length of time that users are spending on each screen and which content is most engaging.
Additional Fliplet Features
Demo:
Build an Emergency Management App at Ease
Support and Security you can trust
Fliplet offers a range of support options and features to support our customers:

Live chat, Email & Community
Get your questions answered quickly anytime from Fliplet or other users.

Support and developer documentation
Includes videos and powerful search to quickly find answers

Security is a core focus
ISO 27001 certified with extensive security features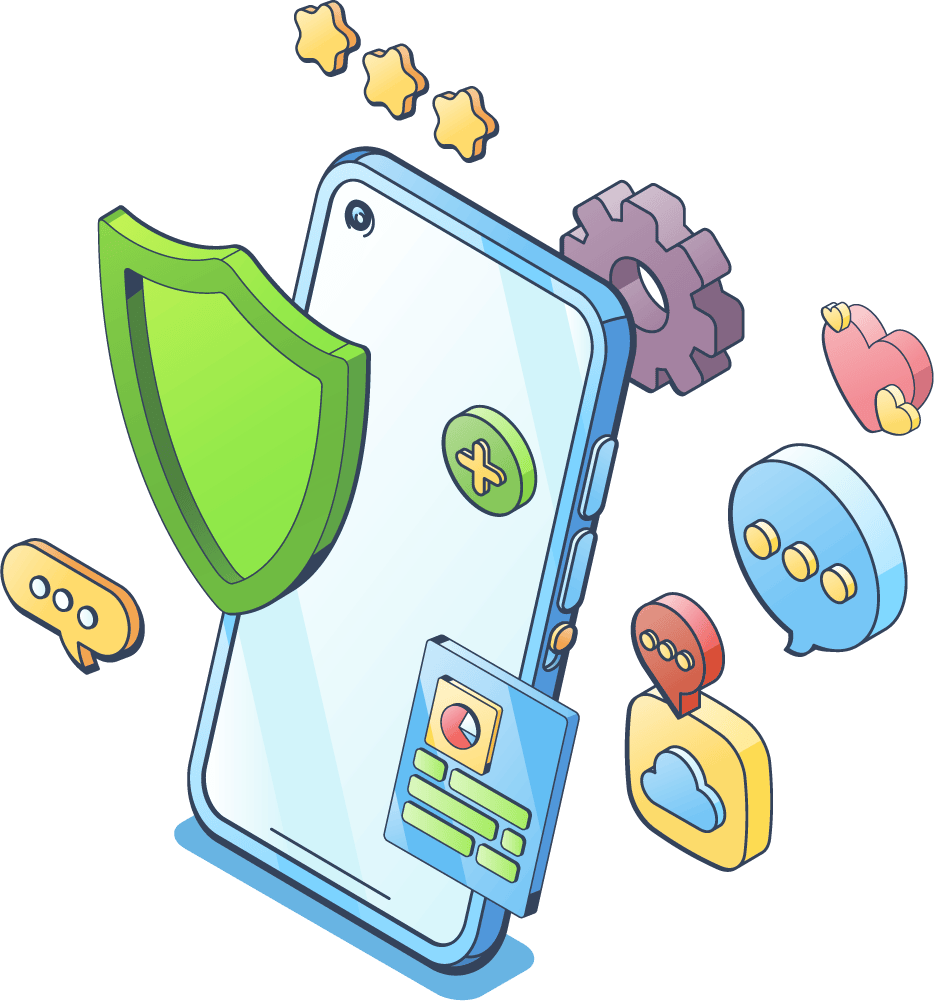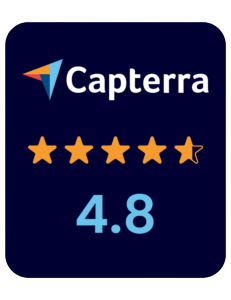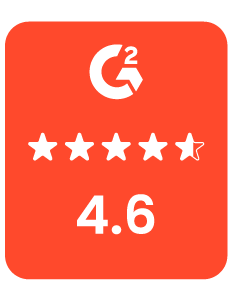 Introducing Fliplet Studio:
Your App Creation Toolkit
Create your app in Fliplet Studio. Once you've set up an account with Fliplet and logged in, you'll see an option to create a new app. Click on this and choose the template that suits your needs.
1. Create your app
1. Browse through our templates
2. Select a template
3. Start creating your app


2: Customize your app
1. View our pre-built screens
2. Customize your app
3. Preview across multiple devices
4. Invite colleagues to review your app


3: Test and launch your app
1. Preview your finished app
2. Test on all devices
3. Test on Fliplet Viewer
4. Publish your app across multiple devices


4: Review analytics and update
1. View your apps usage analytics
2. Update your app in real time


What is a dawn raid app?
A dawn raid app, like the one developed by Fliplet, is a mobile tool designed to assist organizations during regulatory dawn raids. These apps typically provide real-time notifications, connectivity with legal support, and guidance on the necessary procedures to follow during a dawn raid.
How can Fliplet's dawn raid app assist during a regulatory dawn raid?
Fliplet's dawn raid app is designed to provide organizations with immediate access to the vital resources they need during a regulatory dawn raid. This includes real-time notifications about the raid, information dissemination, connectivity to immediate legal support, and guidance on the necessary procedures to follow. In essence, our dawn raid app aims to minimize confusion and ensure a coordinated response to the raid.
Is a dawn raid app necessary for businesses?
While the need for a dawn raid app may vary depending on the industry and specific regulatory environment of a business, such an app can provide a valuable safety net. Particularly for organizations operating in heavily regulated industries, having Fliplet's dawn raid app could mean the difference between an efficient, coordinated response and a potentially costly misstep during a dawn raid.
What is the dawn raid procedure?
A dawn raid procedure typically begins with unexpected, early-morning visits from regulatory authorities aiming to investigate potential regulatory or legal violations. Procedures for handling such a raid involve immediate notification to legal counsel, strict control of information, and cooperation with investigators while protecting the company's rights. Fliplet's dawn raid app is designed to guide organizations through this process, providing real-time notifications, access to legal support, and procedural guidan
Q: What is an example of a dawn raid?
A classic example of a dawn raid in a regulatory context would be a surprise visit by antitrust investigators to a corporation suspected of anti-competitive practices. In such a scenario, the investigators might arrive unannounced early in the morning, seeking to review and seize relevant documents before the company has a chance to interfere. Fliplet's dawn raid app is designed to help companies manage such situations effectively and in compliance with their legal obligations.
What is the best practice for dawn raid?
The best practices for handling a dawn raid include immediately notifying your legal team, closely controlling information, cooperating with investigators, and ensuring that employees are informed and trained on how to respond to such a situation. Using Fliplet's dawn raid app can help businesses follow these best practices by providing critical resources, procedural guidance, and immediate connectivity to legal support.
Level up with free resources
Interested in building an app without coding?
Speak with a Product Expert