An Onboarding App
for all Employee Lifecycle Stages
Streamline employee onboarding and offboarding with a mobile onboarding app and wave goodbye to inefficiencies 👋

TRUSTED BY ORGANIZATIONS AROUND THE WORLD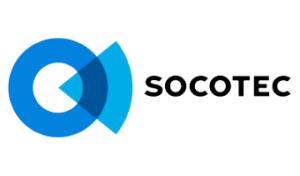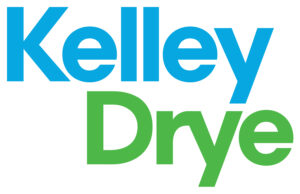 Employee Onboarding

Employee Offboarding

Employee Key Moments

Employee Retention
Easily build an App for New Hires with Fliplet
Our onboarding mobile app is designed to simplify the process of integrating new hires into your team, offering a comprehensive platform that supports both the organization and the new employee through every step. With our employee onboarding app, you can ensure that every detail is meticulously managed, from essential paperwork to interactive training modules. The employee onboarding mobile app guarantees a welcoming and productive start for your new team members, allowing them to transition smoothly into valuable assets for your company. Embrace the efficiency of mobile app onboarding and elevate your new hire experience with our innovative solution.
This is why top Organizations choose
Fliplet to delight their new hires ❤️
Centralized Onboarding and Offboarding Management
Manage all employee onboarding and offboarding experiences from a single dashboard. Simplify complex processes, ensure that all employees are following up with their onboarding tasks, and focus on what really matters – people.


Unified Employee Experience Anywhere.
No More Pending Tasks.
Increase your onboarding success with our onboarding app, perfect for on-the-go access to resources and valuable onboarding documents. Plus, stay in the loop with timely email and push notifications, ensuring everyone's on track with their onboarding tasks.
Easily share onboarding documents
Streamline the onboarding process by sharing documents with key people efficiently. Eliminate the need to chase down IT for equipment or coordinate with colleagues for meetings. Integrate your whole process into our app and save time and energy.


Facilitate Meaningful Connections
Help your employees establish important connections. From buddies to their managers, our app makes it easy for new hires to meet the key stakeholders during their onboarding experience, fostering a sense of belonging and teamwork.
Localize and Customize Onboarding Journeys with our Onboarding Templates
Create tailored onboarding journeys, and customize them based on location, role, or department. Save these as templates for future use, ensuring a personalized and effective onboarding experience for every new hire across locations.


Collect Onboarding Feedback with ease
Receive valuable feedback and analytics to measure the success of your onboarding processes. Track engagement with each document or the app itself, and use offboarding surveys to continually refine and improve your approach.
Digital Onboarding made simple with an Onboarding Mobile App
Fliplet's Project Management solution is a powerful tool that enables teams of different sizes across all departments to streamline their work and maximize productivity.
Onboarding management
Efficiently manage and streamline your onboarding tasks, enabling you to stay organized and achieve your goals with ease.
Receive Onboarding Feedback
Create 30, 60 and 90 day onboarding journeys and collect feedback about their success.
Encourage collaboration and maximize team productivity, empowering your team members to work together efficiently, share ideas, and achieve collective success.
Onboarding Templates
Create and save onboarding templates to reuse and scale the onboarding process of your organization easily.
Employee Moments planning
Design, Prepare, and Plan important moments during the employee onboarding journey.
Onboarding
Streamline the onboarding process for employees or clients, ensuring a smooth transition and providing a platform to manage tasks, documentation, and resources.
Manager Access 
Easy collaboration between managers and employees to ensure alignment and visibility during the onboarding process.
Onboarding Documents management
Manage and organize the most important onboarding information, documents, and tasks to streamline your workflow and enable consistent collaboration between team members.
"We made a decision as an organization that we needed to invest time into technology to really try and free us up as a team, and the app has been fantastic at doing that."


Additional Fliplet Features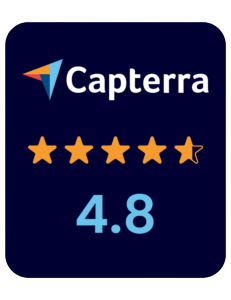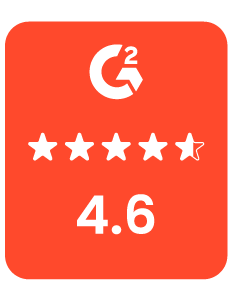 Support and Security you can trust
Fliplet offers a range of support options and features to support our customers:

Live chat, Email & Community
Get your questions answered quickly anytime from Fliplet or other users.

Support and developer documentation
Includes videos and powerful search to quickly find answers

Security is a core focus
ISO 27001 certified with extensive security features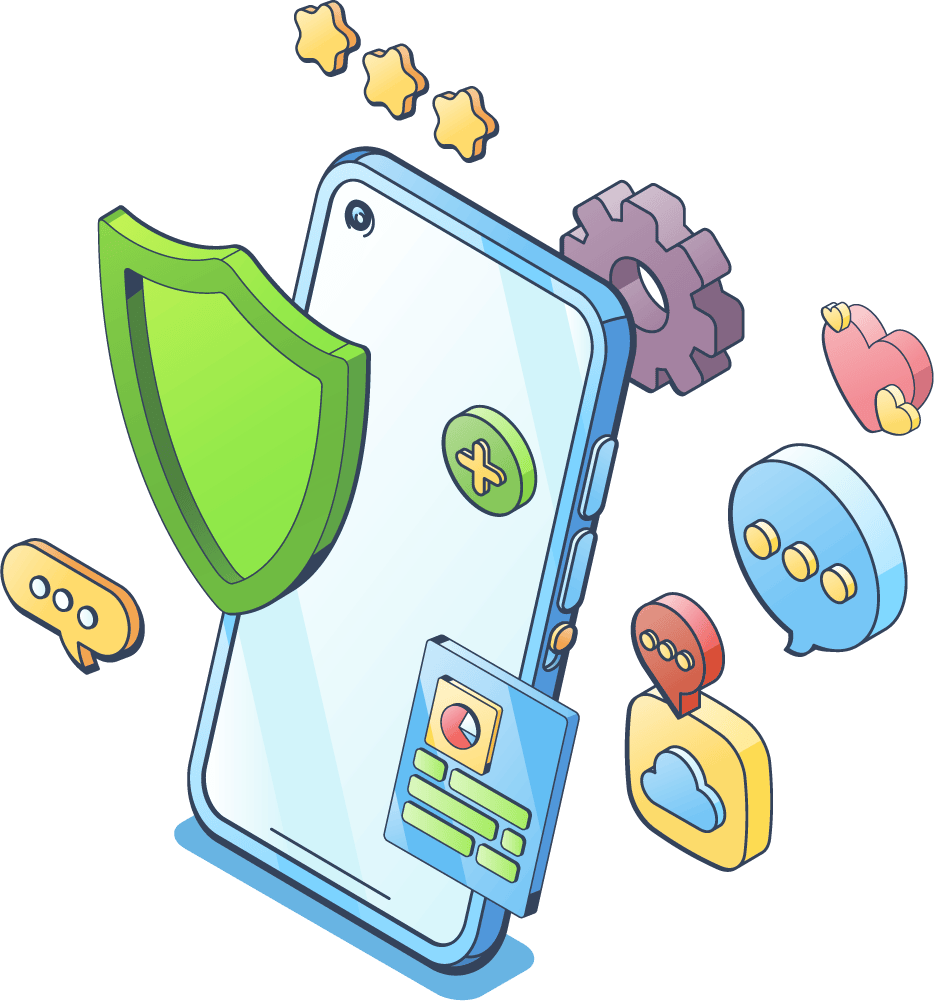 What is Onboarding Software for new Hires?
What are the benefits of an employee onboarding software?
The implementation of an employee onboarding app can significantly enhance the experience of new hires and the efficiency of the onboarding process. Here are some of the key benefits:
Streamlined Administrative Processes
An onboarding app automates many of the time-consuming administrative tasks associated with bringing a new employee on board, such as filling out forms, signing documents, and providing company information. This reduces paperwork and helps HR to focus on more strategic tasks.
Consistent Onboarding Experience
With an app, every new hire goes through the same process, ensuring consistency in the information and training provided. This standardization helps in maintaining the quality of the onboarding experience for all employees.
Faster Time-to-Productivity
By providing new hires with an organized and engaging onboarding experience, they can get up to speed more quickly. This means they can start contributing to their team and achieving their goals sooner.
Improved New Hire Engagement
Interactive onboarding apps can make the process more engaging for new employees. By incorporating multimedia content, quizzes, and interactive checklists, the app can keep new hires interested and invested in their learning journey.
Accessible Anytime, Anywhere
Mobile onboarding apps allow new hires to complete their onboarding process from anywhere, at any time. This is particularly beneficial for remote workers or companies with multiple locations.
Enhanced Communication
Onboarding apps often include features that facilitate communication between new hires, their colleagues, and their managers. This can help new employees feel more connected and supported as they transition into their new roles.
Better Compliance and Record-Keeping
Digital onboarding helps ensure that all necessary legal and policy-related documents are signed and stored properly. This can help organizations stay compliant with employment laws and regulations.
Personalized Onboarding Journeys
Apps can offer personalized onboarding experiences, which can be tailored to the specific needs and roles of new hires. This personalization can make the onboarding process more relevant and effective.
Real-Time Feedback and Analytics
Onboarding apps can provide HR teams with real-time feedback from new hires, allowing for immediate improvements to the onboarding process. Additionally, analytics can track the progress of each individual through their onboarding journey.
Reduced Turnover Rates
A positive onboarding experience can increase employee retention. An app that provides a comprehensive and enjoyable onboarding process can help ensure that new hires feel welcomed and valued from the outset, which can reduce early turnover.
Cost Savings
By reducing the need for printed materials, in-person training sessions, and HR man-hours, onboarding apps can lead to significant cost savings for an organization.
What to Look For in a Employee Onboarding App
User-Friendly Interface
The app should have an intuitive design that new employees can navigate easily. A good onboarding app doesn't require extensive training to use, which helps new hires feel competent and confident from the start.
Customization Capabilities
Every organization has unique onboarding needs. The ideal app allows for customization to reflect your company's brand and to tailor the onboarding process to fit the specific roles and departments within your company.
Interactive Content and Engagement Tools
Engagement is key to effective onboarding. Look for apps that allow you to create interactive content such as videos, quizzes, and checklists to keep new hires engaged and to reinforce learning.
Progress Tracking and Reporting
Managers should be able to track the progress of new hires through the onboarding process. An effective app provides analytics and reporting tools to monitor completion rates and to identify any areas where new employees might be struggling.
Integration with HR Systems
To streamline the onboarding process, the app should integrate with existing HR systems for a seamless flow of information. This integration can help in automating tasks such as document submission and form completion.
Communication Features
Good communication is essential during onboarding. The app should include features that allow for easy communication between new hires, their peers, and their managers. This can include messaging systems, discussion boards, or even social networking features.
Compliance and Security
The app must be secure and compliant with data protection regulations. It should ensure that sensitive employee information is kept secure and that the company is compliant with legal requirements.
Support and Resources
A good onboarding app comes with excellent customer support and a wealth of resources. This can include training materials for both the new hires and the HR team, as well as customer service for any technical issues that may arise.
Scalability
As your company grows, so too will your onboarding needs. The app should be scalable, able to handle an increasing number of new hires without a drop in performance or user experience.
Feedback Mechanism
An onboarding app should have a mechanism for feedback from new hires. This feedback is invaluable for improving the onboarding process and the app itself over time.
Selecting the right employee onboarding app is a strategic decision that can have a lasting impact on employee retention and satisfaction. By focusing on these features, you can choose an app that not only streamlines administrative tasks but also fosters a welcoming and productive environment for new team members.
What else you can use it for
What is mobile app onboarding?
Mobile app onboarding is the process of introducing new users to an app, helping them understand its value and features. In the context of employee onboarding, it refers to using a mobile application to facilitate the integration of new hires into the company by providing them with all the necessary tools and information.
How does an employee onboarding app improve the new hire experience?
An employee onboarding app provides a structured and engaging way for new hires to learn about the company culture, complete necessary paperwork, and start training right from their mobile devices. This convenience and efficiency can significantly improve their initial experience and perception of the company.
Can I customize the onboarding mobile app to fit my company's needs?
Absolutely. Our onboarding mobile app is designed to be flexible and customizable to align with your company's specific onboarding process and culture.
Is there a free employee onboarding app available with Fliplet?
Fliplet allows you to create a fully functional web onboarding app for free for up to 25 users.
What features should I look for in a new hire onboarding app?
A comprehensive new hire onboarding app should include features like interactive checklists, training modules, document management, feedback collection, and progress tracking to ensure a thorough and engaging onboarding experience.
What is the best mobile app for onboarding?
The best mobile app for onboarding is one that offers a seamless, user-friendly experience and aligns with your company's specific onboarding goals. Fliplet's onboarding app stands out for its customizability, comprehensive features, and ease of use, making it a top choice for businesses looking to enhance their onboarding process.
What is the best app for onboarding journeys?
An app that provides a personalized and engaging journey for each new hire is ideal for onboarding. Fliplet offers an app that can be tailored to create unique onboarding journeys, ensuring that every new employee feels well-informed and welcomed from day one.
How do you make a good onboarding app?
A good onboarding app should be intuitive, informative, and engaging. It must provide all the necessary resources for new hires while being easy to navigate. With Fliplet, you can build an onboarding app that meets these criteria, with features that can be customized to suit your brand and onboarding strategy.
How to do digital onboarding?
Digital onboarding involves using online tools and platforms to facilitate the process of integrating new employees. This can be done by creating a digital hub where new hires can complete forms, learn about the company, and start their training. Fliplet enables you to create a digital onboarding experience that is both effective and enjoyable for the new employee.
What are onboarding platforms?
Onboarding platforms are digital solutions designed to automate and streamline the process of bringing new employees into an organization. These platforms typically include features for document management, training, task assignment, and progress tracking. Fliplet's platform allows for the creation of custom onboarding apps that serve as a comprehensive onboarding platform for your new hires.
Level up with free resources
Interested in building an app without coding?
Speak with a Product Expert