Streamline Your Workplace and Community Safety with Fliplet's Safety Reports App
Take control of workplace safety with Fliplet's safety reports app. From safety check-in inspections to safety training, our app brings you an all-in-one solution.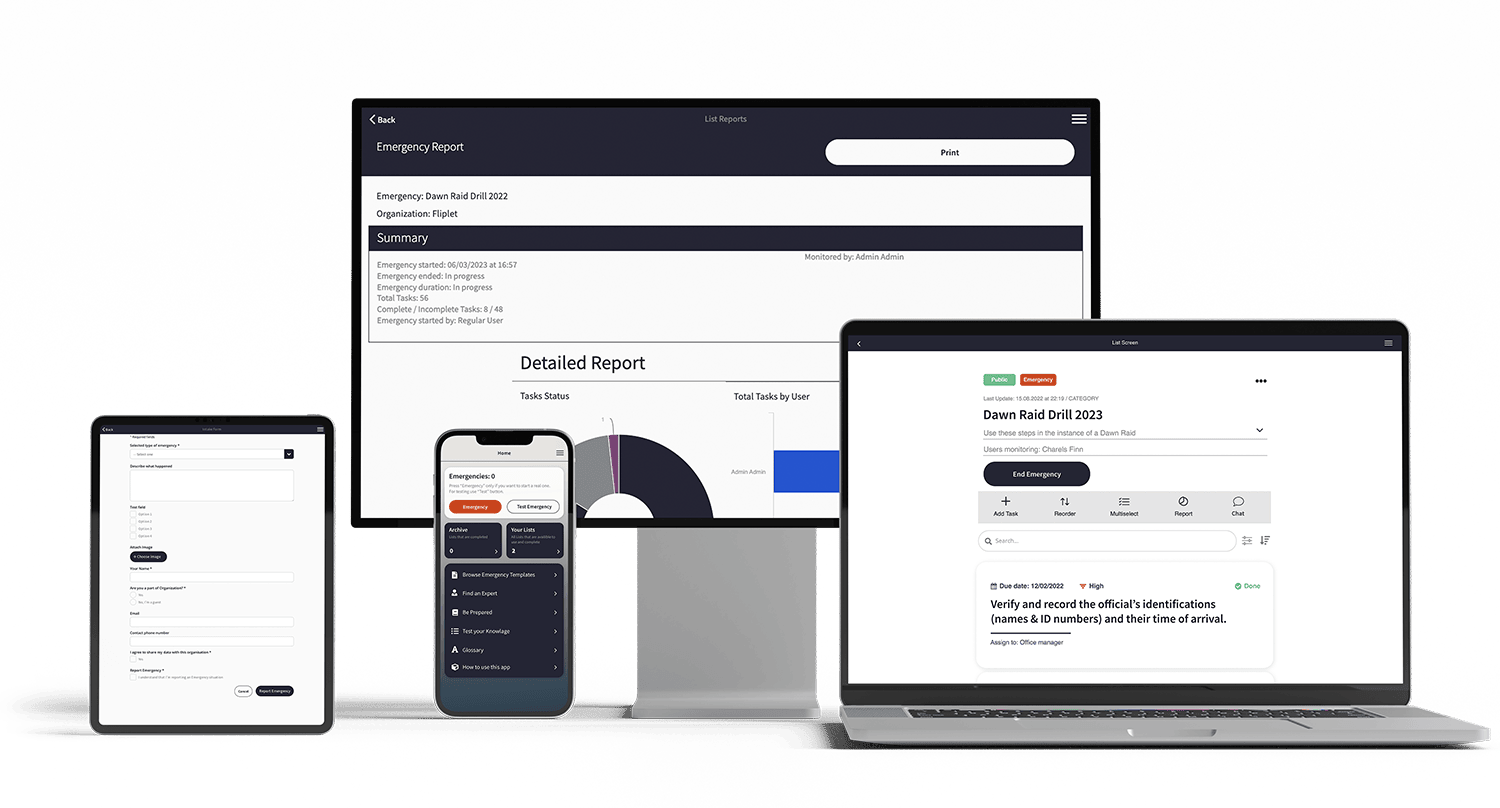 TRUSTED BY ORGANIZATIONS AROUND THE WORLD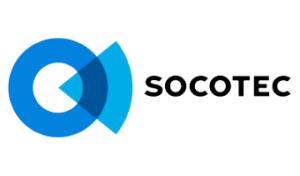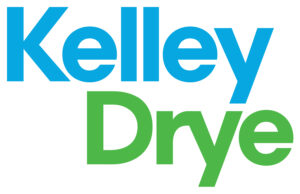 Easily build a Safety Reports App with Fliplet

With Fliplet's safety reports app, enhancing your workplace safety measures has never been easier. This comprehensive tool allows for effective safety inspections, routine check-ins, and swift incident reporting, making it an indispensable asset for any safety-conscious organization. Stay ahead of potential issues, ensure regulatory compliance, and prioritize employee safety with our leading-edge safety reports app.
The key features you need.
Built in hours, not weeks.
Prepare and Train your staff for any Emergency
Ready to bulletproof your team against emergencies? With our Emergency Management Solution, you'll get hands-on staff training and crystal-clear role management, ensuring everyone's prepped and primed for any incident. And with our always up-to-date Incident Action Plan, you're not just responding to crises - you're staying ahead of them. Sign up for free and turn the unexpected into the expected.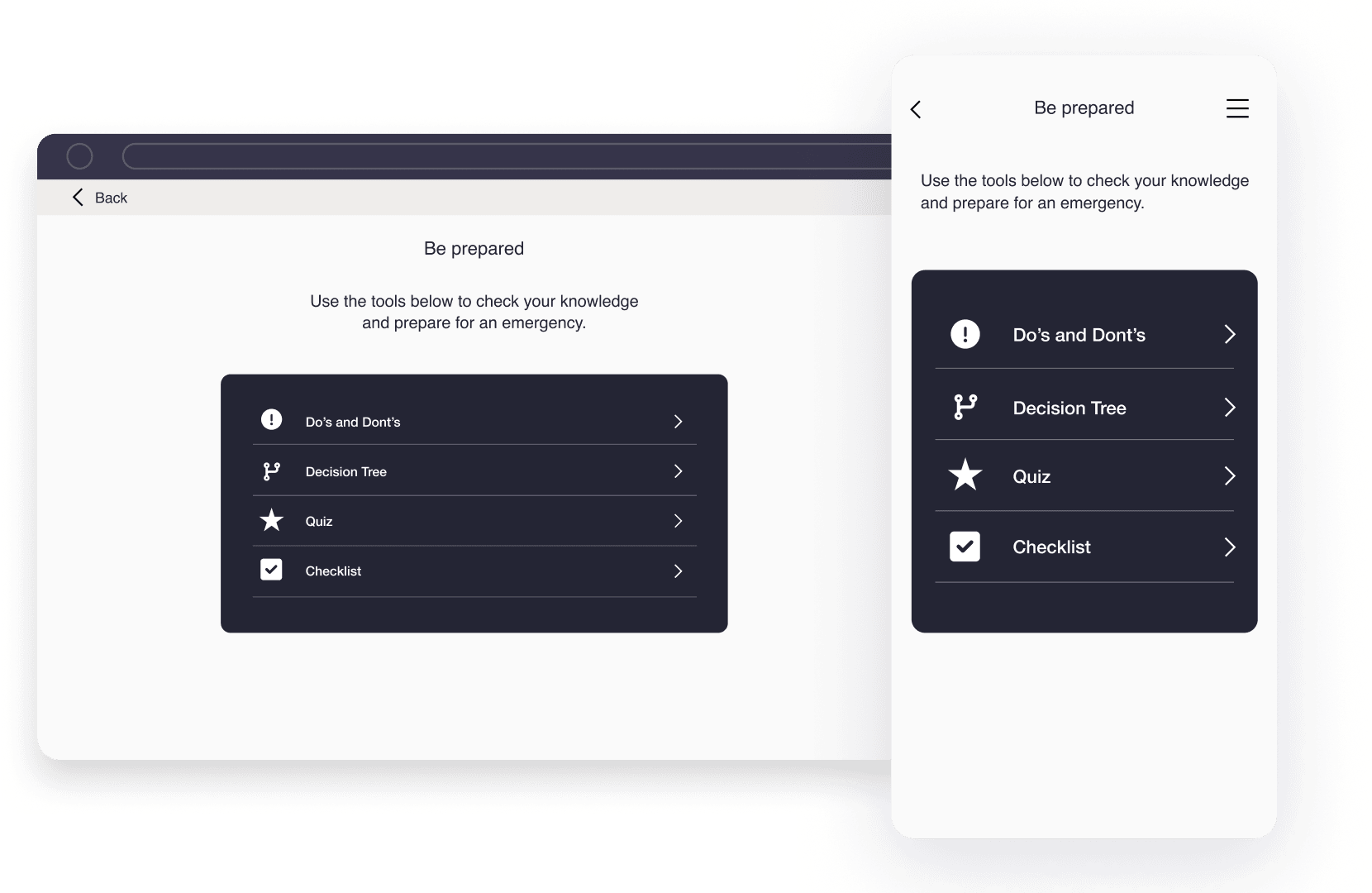 Obtain Situational Awareness At Any Moment

Want Real-Time Situational Awareness at your fingertips? Our platform brings you live recovery updates with self-reporting, an always-on Benchmark Dashboard for tracking assets and responses, and Layered Mapping for a bird's-eye view of emergency events across all locations. Together, we're turning chaos into clarity.
Respond fast & timely to any crisis.
Our Solution ensures that you have anything you need to respond to a crisis. From mass notifications across multiple channels and devices to calls and emails, we got you covered. Plus, our Solution streamlines your actions with checklists and incident documentation. In a nutshell, we're your co-pilot in crisis - hop aboard for smarter, swifter responses.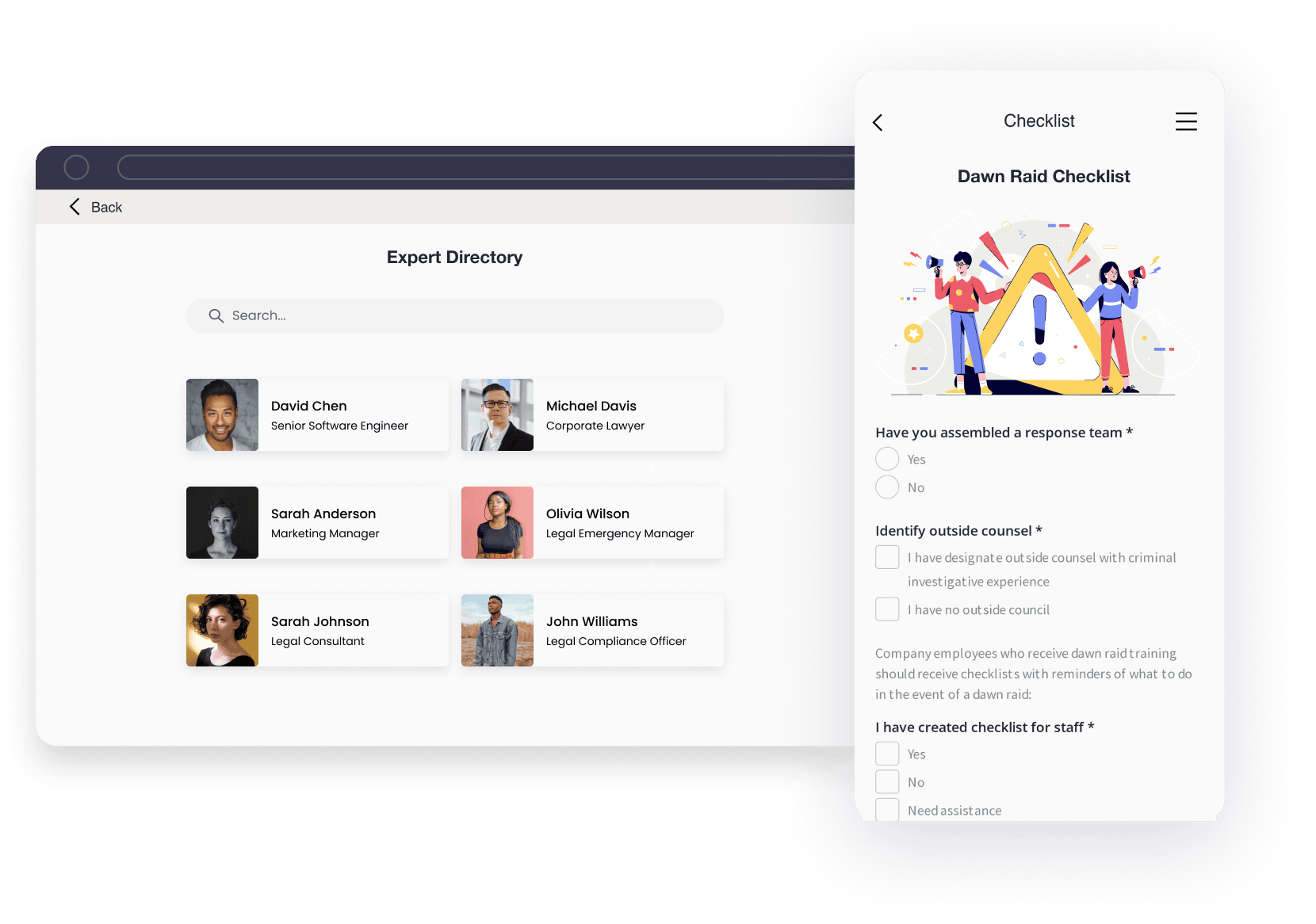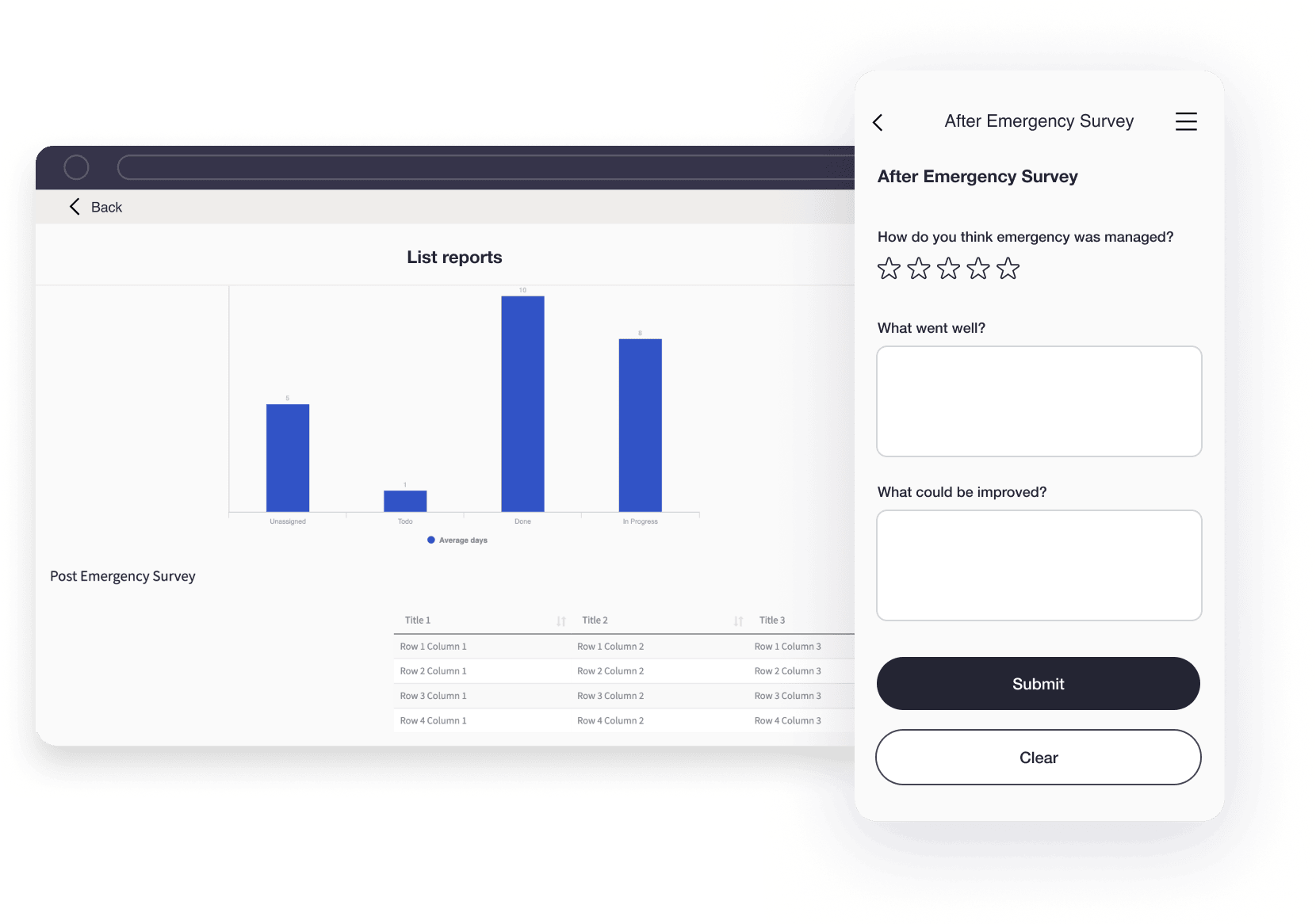 Turn your crisis response from good to great with our Evaluation Features
Keen to perfect your emergency response plans? Our platform offers in-depth organizational and individual emergency response stats that illuminate your strengths and areas for improvement. By understanding your past responses, you can optimize future plans, refining your strategy to enhance efficiency and effectiveness. Let's partner up and turn your crisis response from good to great.
Additional Fliplet Features
Demo:
Build an Emergency Management App at Ease
Support and Security you can trust
Fliplet offers a range of support options and features to support our customers:

Live chat, Email & Community
Get your questions answered quickly anytime from Fliplet or other users.

Support and developer documentation
Includes videos and powerful search to quickly find answers

Security is a core focus
ISO 27001 certified with extensive security features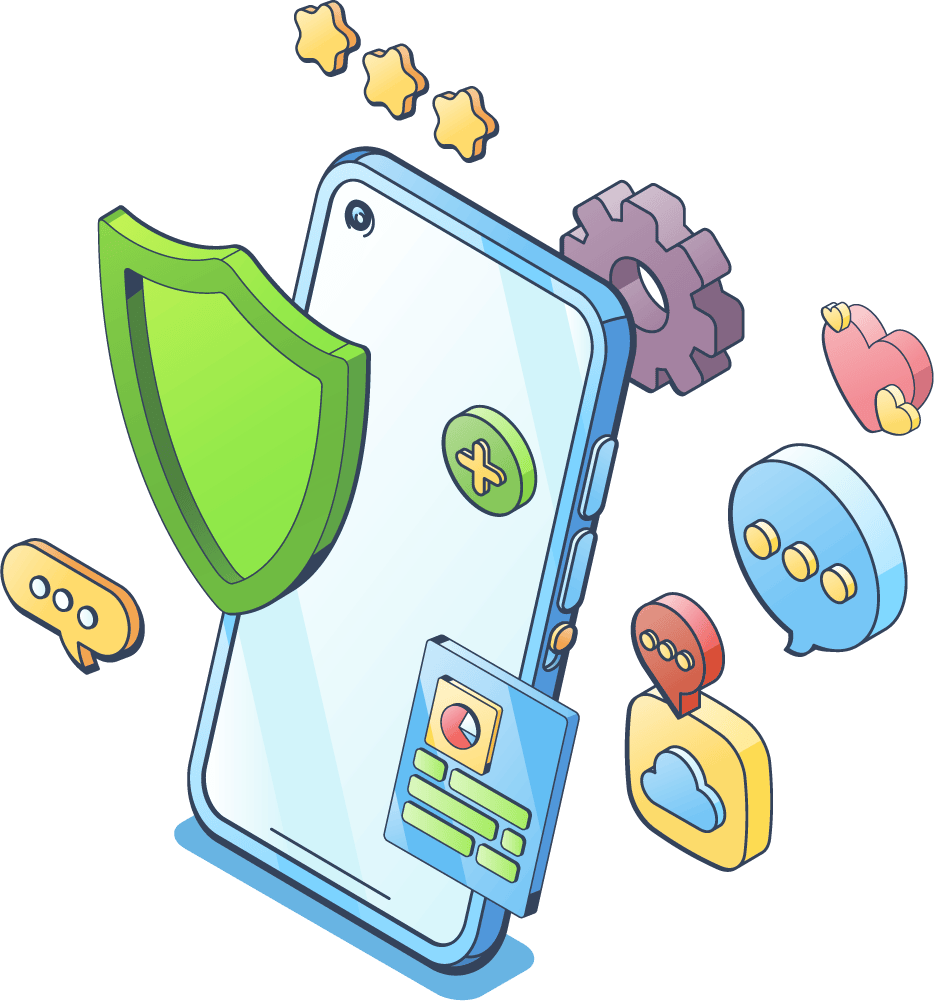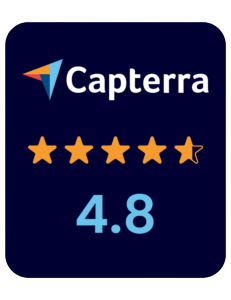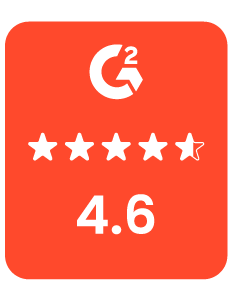 Introducing Fliplet Studio:
Your App Creation Toolkit
Create your app in Fliplet Studio. Once you've set up an account with Fliplet and logged in, you'll see an option to create a new app. Click on this and choose the template that suits your needs.
1. Create your app
1. Browse through our templates
2. Select a template
3. Start creating your app


2: Customize your app
1. View our pre-built screens
2. Customize your app
3. Preview across multiple devices
4. Invite colleagues to review your app


3: Test and launch your app
1. Preview your finished app
2. Test on all devices
3. Test on Fliplet Viewer
4. Publish your app across multiple devices


4: Review analytics and update
1. View your apps usage analytics
2. Update your app in real time


What is a safety reports app?
A safety reports app is a digital tool that facilitates the efficient management of safety measures within an organization. Fliplet's safety reports app, for example, allows for streamlined safety inspections, routine check-ins, swift incident reporting, and even safety training, making it a comprehensive safety solution.
How does a safety check-in app enhance workplace safety?
A safety check-in app, like the one featured within Fliplet's safety reports app, offers a systematic way for employees to report their safety status regularly. This feature can be crucial for remote workers, field personnel, or during emergency situations to ensure the well-being of all staff members.
How can Fliplet's safety reports app benefit my organization's safety training program?
Fliplet's safety reports app can significantly enhance your organization's safety training program by providing a platform for delivering training materials, tracking progress, and certifying completion. This centralized, accessible format makes safety training more efficient and more engaging for employees.
How do you write a safety report?
Writing a safety report involves detailing the safety observations, incidents, or inspections carried out within a specific period. With Fliplet's safety reports app, you can easily log such details, but generally, a safety report should include the following: the date and time of the report, a description of the safety observation or incident, individuals involved, immediate actions taken, suggested preventive measures, and follow-up actions. Photos or other supporting documents may also be included for clarity.
What is a daily safety report?
A daily safety report is a document that records all safety-related incidents and observations made during a day. It's used in many industries, particularly in fields like construction, manufacturing, and logistics, where safety risks can be high. A daily safety report can include things like safety violations observed, accidents that occurred, safety measures implemented, and recommendations for improvement. An app like Fliplet's safety reports app can streamline this process, making it easy to create, share, and store daily safety reports.
What is a safety report?
A safety report is a formal document that details safety issues, incidents, or observations within an organization. It can cover a range of topics, from minor safety concerns to major accidents, and it often includes recommendations for improvement. Safety reports are typically used to track safety trends, identify areas of risk, ensure compliance with safety regulations, and foster a culture of safety within an organization. Using Fliplet's safety reports app, organizations can streamline the process of creating, sharing, and managing safety reports.
Level up with free resources
Interested in building an app without coding?
Speak with a Product Expert