Fliplet is an app building platform that enables anyone to create mobile and web apps, no matter what your role is within your organization. Teams and individuals can easily create customized apps, using our drag and drop editor without the need for code, or use the flexibility of the platform to extend apps with low code. fast, efficient and reliable results.
Fliplet is the only platform that enables you to create custom no code apps while still enabling you to edit or add your own code.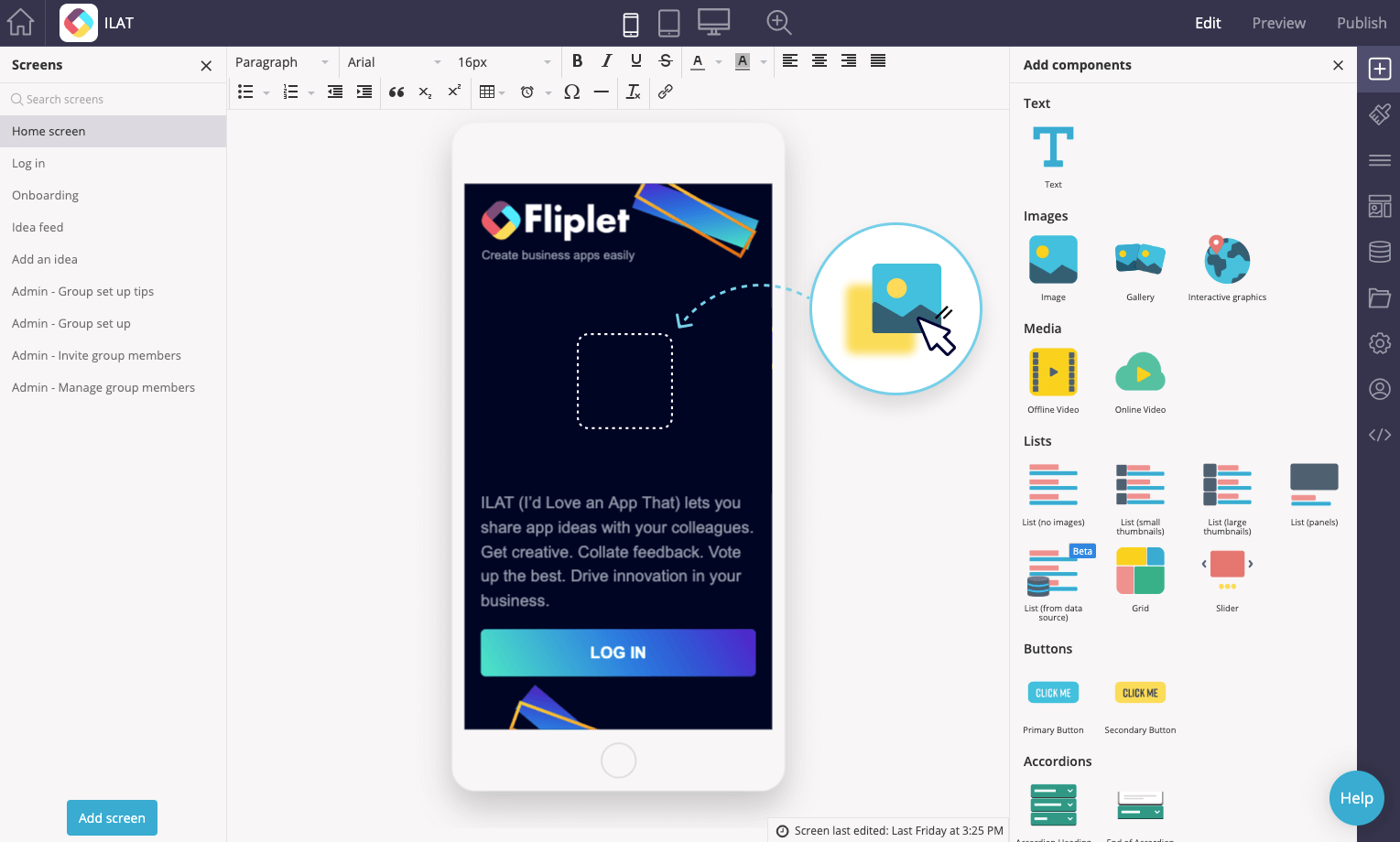 Fliplet empowers organizations to create, manage and maintain multiple apps through our no code and low code platform.
Use pre-built features and templates
Create your app using off the shelf screens and solutions
Add static content
Add your text, images and documents that users need to access
Add dynamic content
Work with spreadsheets, CSV files or integrate with existing datasources via an API
Brand your app
Add the look and feel of your organization through extensive branding & design options
Only code if you want
Add your own HTML, CSS, Javascript or other code to extend your app
Integrate easily
Upload and integrate with existing data sources such as SQL databases and APIs
Set up security
Enterprise grade security, fully encrypted, SSO integration and security rules to protect sensitive data
Preview and test
Use Fliplet Viewer to preview and test your app on mobile and desktop
Create one app and publish on mobile, tablet and desktop
Use your apps across all your devices, including Apple and Android. Layouts are responsive by default.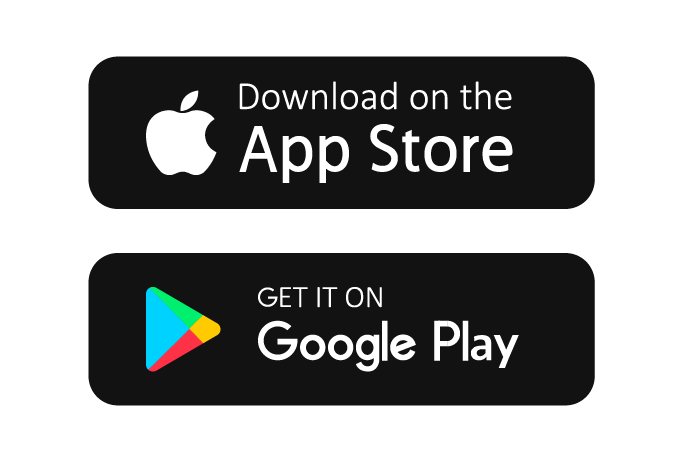 Public app stores
Publish to Apple App Store and Google Play.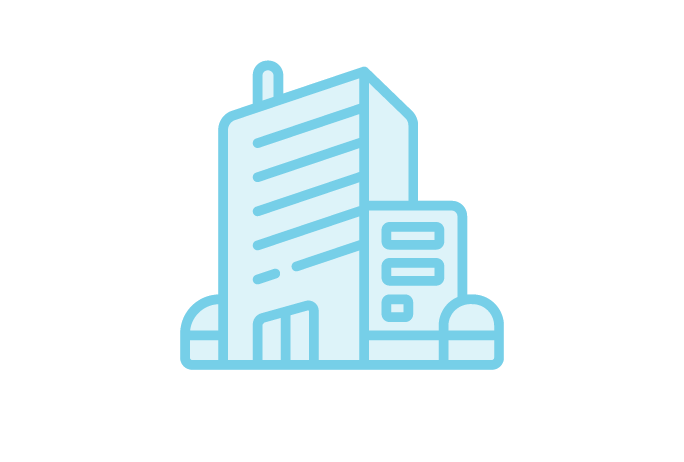 Enterprise app stores
Publish via a private app store or mobile device manager.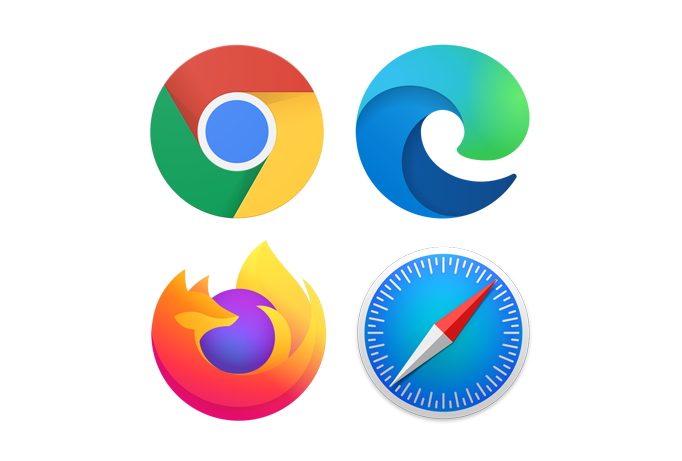 Responsive web apps
Publish to the internet as a desktop and mobile web app.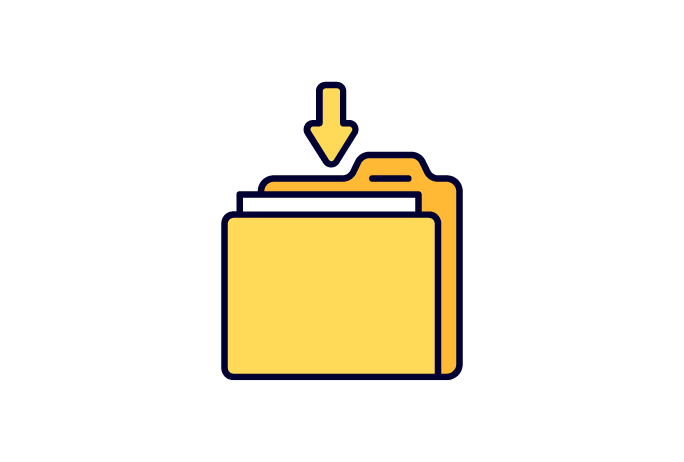 File download
Share the app directly to an android device as a downloadable file.
Non-developers can edit apps with the visual drag and drop editor.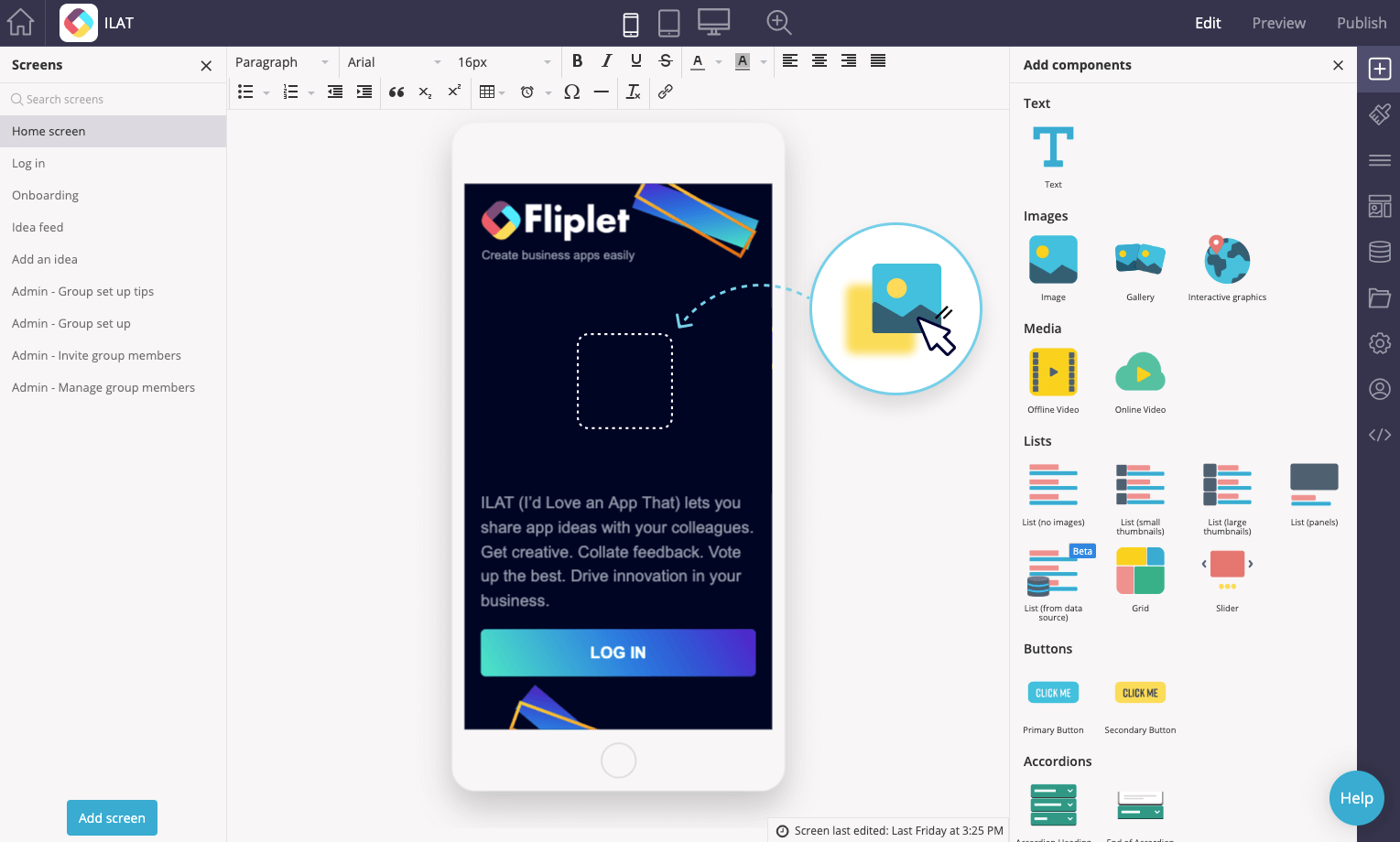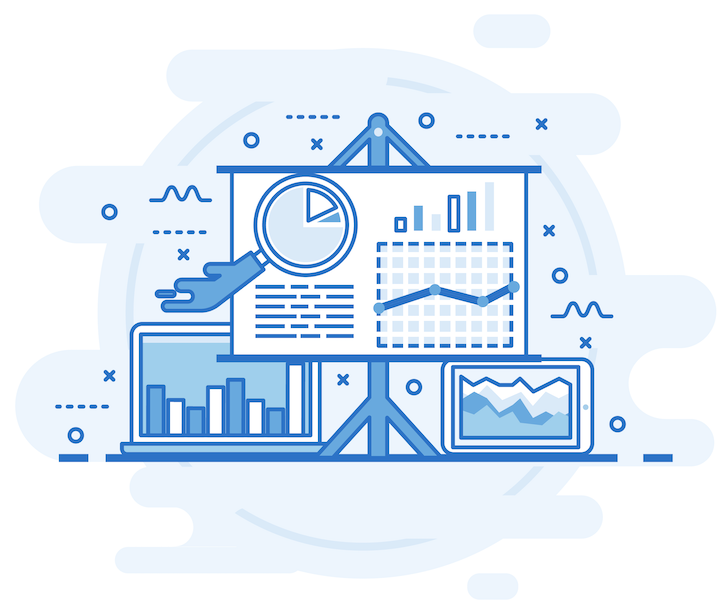 Automatic compatibility, security and operating system updates, allows you to focus on your app's business value while we handle everything else.
"The Fliplet application development platform has mostly been used for creating event/ training apps to support individual and group learning objectives, with all the app creation done by people outside of the IT organisation."
Andrew, Senior Enterprise Architect
"The Fliplet studio is extremely intuitive and makes it very easy to build very sophisticated apps. The components for building apps are constantly improving and evolving. An additional analytics feature that has been recently added makes tracking usage of the app very easy - we no longer need to use Google analytics."
Ken, Manager
"The software is easy to use and navigate. The support provided by the Fliplet team is extremely helpful, and they are always on hand to provide support where needed. From someone with no technical background in apps/programming, I find this software straightforward. Where I do encounter problems, the team quickly assist me."
Lily, Trainee Consultant
"Fliplet provides brilliant account management. I am new to the world of app building, and the team has been brilliant in showing me the ropes. The Fliplet studio is a great platform that is really easy to use with drag and drop. They are ever-evolving and implementing new features. Fliplet has a handy help area. "
Emma, Digital Marketing Assistant
"Our business wanted to develop a suite of apps to help match competitors in the space and Fliplet has helped us to achieve this in a simple and straightforward way."
John, Business Manager
"The benefits are vast and apps are always so much more exciting and engaging than typical platforms. Fliplet means we are able to push content out quickly to adapt and react to anything we need to as a business."
Grace, Innovation Engagement Advisor
Let's talk about unleashing your imagination with Fliplet...