7 Reasons Why Mobile Apps Are Better Than Mobile Websites
What is the real benefit of mobile apps for enterprises? Let's look at some statistics from the last year…
Not only are they using apps to access daily information, but their engagement with brands is likewise migrating to apps, with 68% of mobile users (as reported by Flurry.com) engaging with brands via apps.
Now is the time for companies to implement enterprise apps, both internally and externally, in order to increase engagement with customers and employees alike. However, companies looking to create apps are being faced with the question of whether an app is really necessary, or if a mobile website will suffice.
At Fliplet we believe that mobile websites are not enough to provide optimal levels of engagement and productivity. Mobile apps are essential for any company that wishes to stay ahead of the competition. So, what are the key benefits of mobile apps versus mobile websites?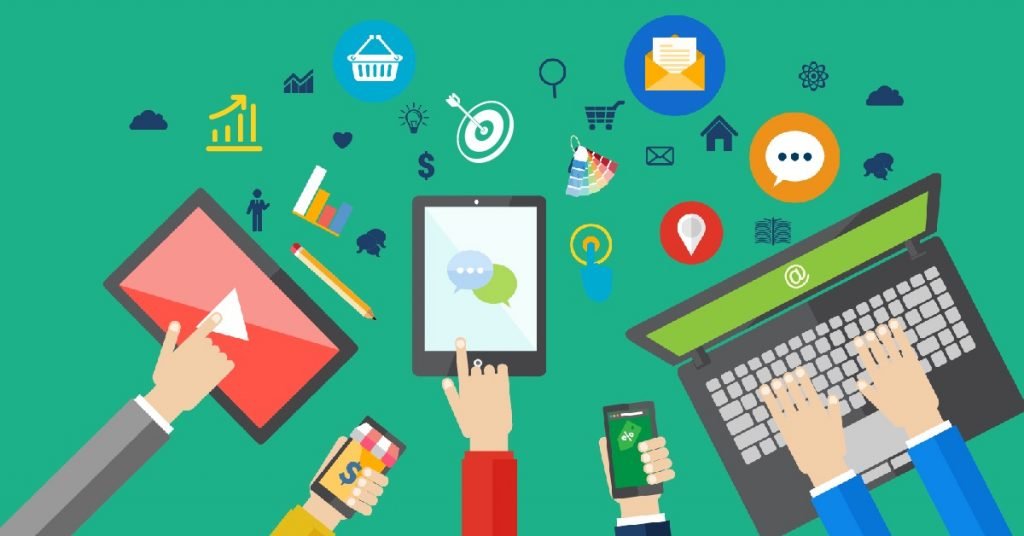 1. Increased engagement and interaction
Mobile apps run within their own interface environment, which allows users to become more immersed in the experience. There are a number of reasons why this is the case…
Apps are purpose-focused
Users come to associate specific tasks with apps. Users prefer apps as they're an easy-to-use version of a full website, or because they're a simplified version of a longer process e.g. buying an item on a full website versus an app.
Increased scope for interactive experiences
Simply put, mobile apps allow for companies to develop more interactive ways for the user to engage with their content. Rather than reading blocks of text, or looking at static images, apps can integrate features will enable users to interact with components of an article or website.
Habit building
Mobile apps aid in the habit building process. Users associate tasks with particular apps and devices over time, becoming familiar with using a range of mobile technology. The ease-of-use and accessibility of a mobile app reduces the time required to turn a process into a habit.
This all leads to increased user engagement with your mobile app. Mobile sites, on the other hand, run on browsers, making them less present in the daily mobile behaviour of users.
2. Instant access online or offline
All mobile apps can be accessed instantly by tapping on the relevant icon on a mobile device. This allows users to find the information they need quickly. Many apps can be accessed offline too, with updates being stored locally on the device until it reconnects to the internet.
For example, loading updated content onto your app then going offline to read it can be an incredibly time-saving feature of mobile apps, particularly for people commuting to and from work via underground trains.
Mobile websites, on the other hand, must be accessed via mobile browsers, and generally, take longer to load, which can be irritating for users. Mobile sites do not work offline either so that quality time is lost by users who are unable to get things done.
3. Increased SEO potential for your in-app content
There are a number of ways you can take advantage of SEO benefits to ensure that your app ranks highly on search engines. It is often thought that in-app content is overlooked by Google, but that is not the case.
App indexing allows search engine crawlers to index your app content via deep links. This means your app will rank just like any mobile website would, and in many cases apps actually rank higher than websites.
You can ensure that your app ranks well for SEO by checking that you have each of the following optimised on the respective app stores:
App Title
App Category
Keyword Field
App Description
Developer Account Name
Secondly, there are a series of factors which impact the SEO of your app on search engines. They're referred to as Dynamic Success Metrics, which can be summarised as:
Download Volume
Download Velocity
Ratings/Reviews Volume
Ratings/Reviews Quality
Freshness
Links (Google Play Only)
+1s (Google Play Only)
4. Native features available for apps
Mobile apps also provide additional uses and features that are not available on mobile websites. The most significant of these is their compatibility with a devices' hardware and features.
Mobile apps can take advantage of native device features like:
Tap-to-call/email
Device vibration/ alerts
Image uploader (camera)
Instant and automatic updates
Mobile websites, in contrast, are very limited as to the amount of a device's native features that they can access. They may contain some of the above information or features but the integration with mobile devices will not be as efficient.
5. Increased security with existing systems
Mobile apps can also easily integrate with existing security systems to ensure the highest levels of security. Data protection is of the utmost importance for organisations, but with device and system security you can safely access, share and modify data on mobile devices.
Mobile Device Management Software
Apps can use Mobile Device Management software, which can not only lock down apps but also remotely deploy or retract them, giving enterprise customers greater control of the apps on mobile devices and the functionality they offer.
MDMs are also often audited and meet strict security standards which are more secure than a standard website. At Fliplet we consider security to be of such importance that most of our partners are actually security companies.
6. Improved productivity and reduced costs
Perhaps the biggest benefit of mobile apps is that they can make communication between employees, training and access to resources easier and quicker.
Apps running reliably on devices are reported to lead to increases in productivity of between 20% and 40%, creating extra time that can be used to generate additional business and revenue. Apps are also extremely effective at handling and manipulating complex data, producing charts and reports.
Mobile sites, on the other hand, are generally slower to load and harder to optimise, particularly when it comes to complex data, which can inhibit productivity and make workflows slower.
7. More efficient business processes
Mobile apps offer instant support and information to customers whenever and wherever needed. This means that users can instantly access key information on their mobile device at the click of a button.
As mentioned, push alerts can also be sent to their mobile devices whenever new information or updates are available. Mobile apps generally enable users to do everything they could normally do on a mobile site, but faster and more efficiently.
Mobile websites, in contrast, require logging in in order to show a specific user's key information, making this process slower and more difficult. Push alerts are also not available on mobile sites, which depend on traditional alerts such as email.
You can take advantage of the benefit of mobile apps today
In conclusion, the benefit of mobile apps  far outweighs that of mobile websites. Mobile apps offer far more benefits, providing a rapid way for customers to access information on secure mobile devices.
At Fliplet, we offer lower-cost tools for the development of specially tailored apps, helping your company to stay ahead of your competitors. Now is the time to begin creating their own mobile enterprise apps.
Want to see how your competitors have already started using mobile enterprise apps?
If you are interested in creating apps with Fliplet, talk to our mobile experts. We can offer advice on which app building software to use and show you our own templates. Simply click on the button below.