Receive Feedback from Your Employees & Customers with a Suggestion Box App
Transform the Way Your Organization Communicates: Discover Fliplet's Suggestion Box App for Idea Generation and Collaboration.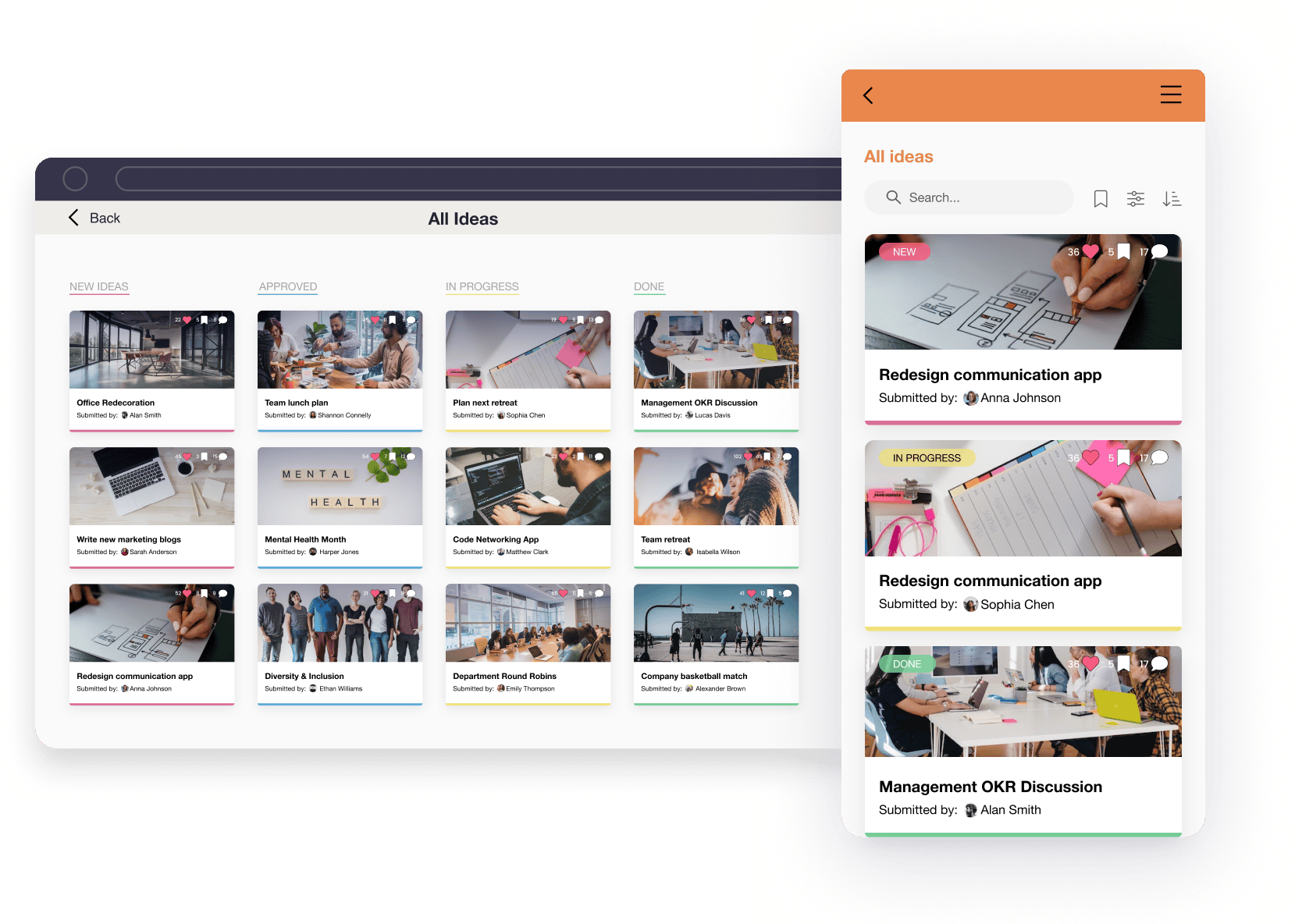 TRUSTED BY ORGANIZATIONS AROUND THE WORLD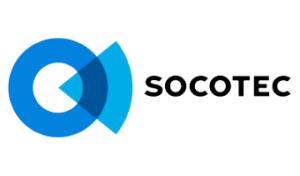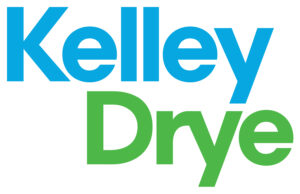 Easily build a Suggestion Box App with Fliplet 
Fliplet's suggestion box app is the modern answer to gathering valuable insights and ideas from your team. An easy-to-use online suggestion box software, it provides a platform where every voice is heard. Whether it's a breakthrough innovation or a simple improvement, each suggestion matters. With our employee suggestion box software, everyone in your team is empowered to contribute their ideas to shape the future of your organization.
The key features you need.
Built in hours, not weeks.
Easily ask employees for solutions to urgent problems in your organization
With Fliplet's innovation management software, you can effectively address your organization's immediate concerns. Create specific challenges and stimulate solution-oriented thinking within your team. Fliplet enables you to confront pressing issues proactively, fostering a culture of innovative problem solving.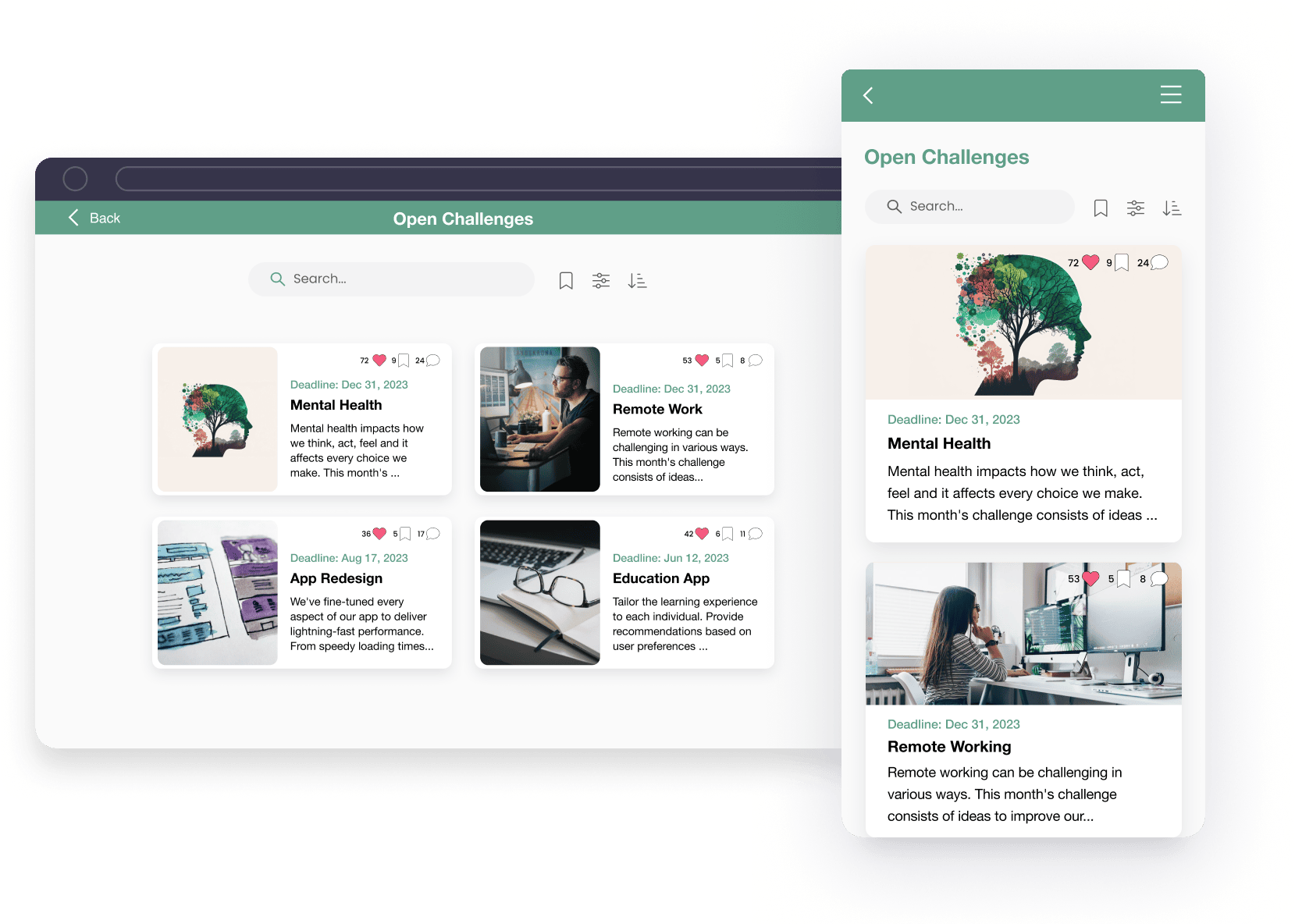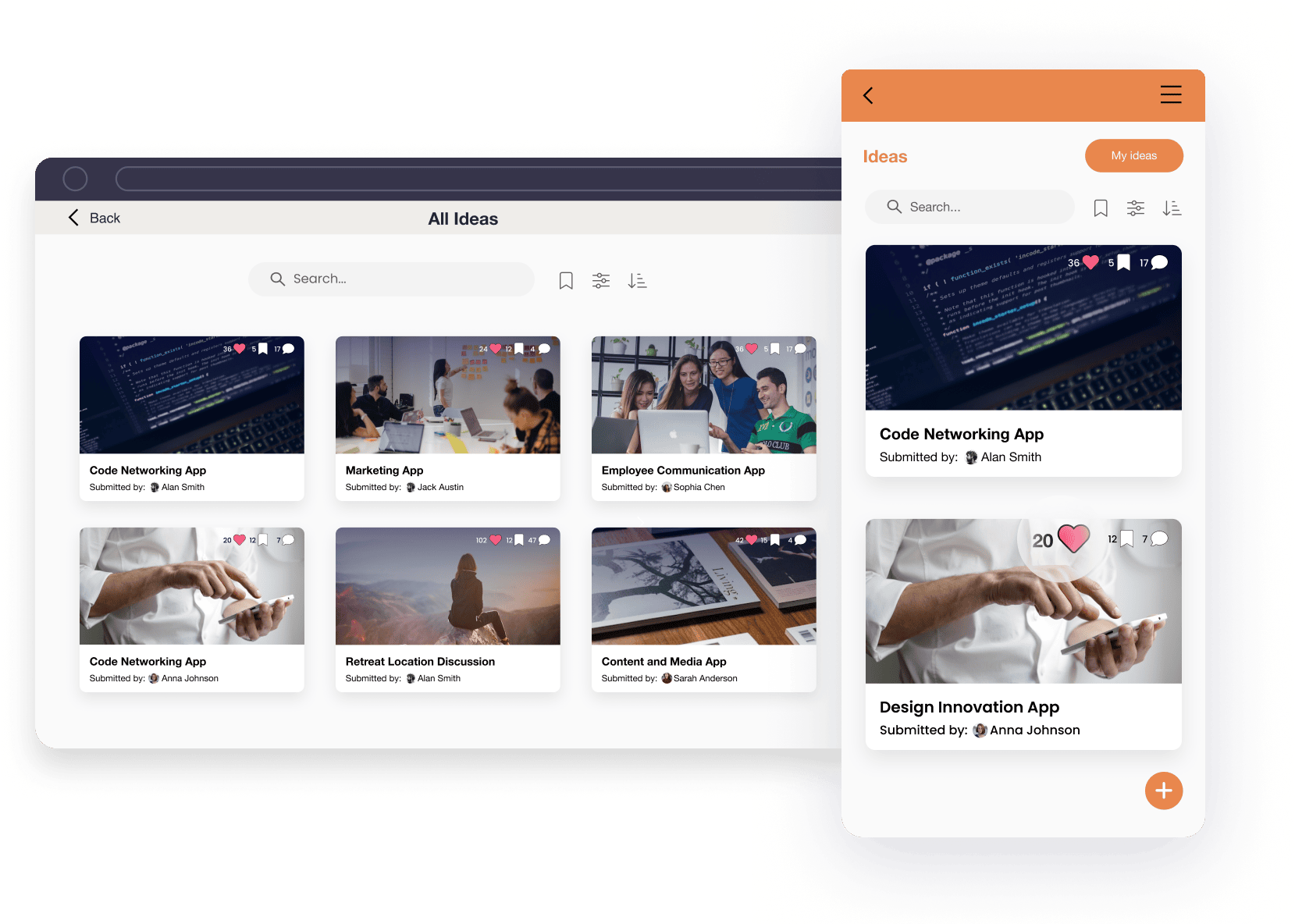 Prioritize the innovative ideas with the biggest business impact
Unlock the potential of your workforce with Fliplet's innovation management software. Empower your team to like, comment, and engage with each other's ideas, ensuring the most impactful ones are prioritized. With Fliplet, you can shape your organization future based on collective employee intelligence.
Give your employees a place to propose ideas for solving your organizational challenges
Fliplet's software provides a platform that fosters a culture of creativity and open innovation. With a place to share and discuss ideas, employees are more likely to contribute innovative solutions.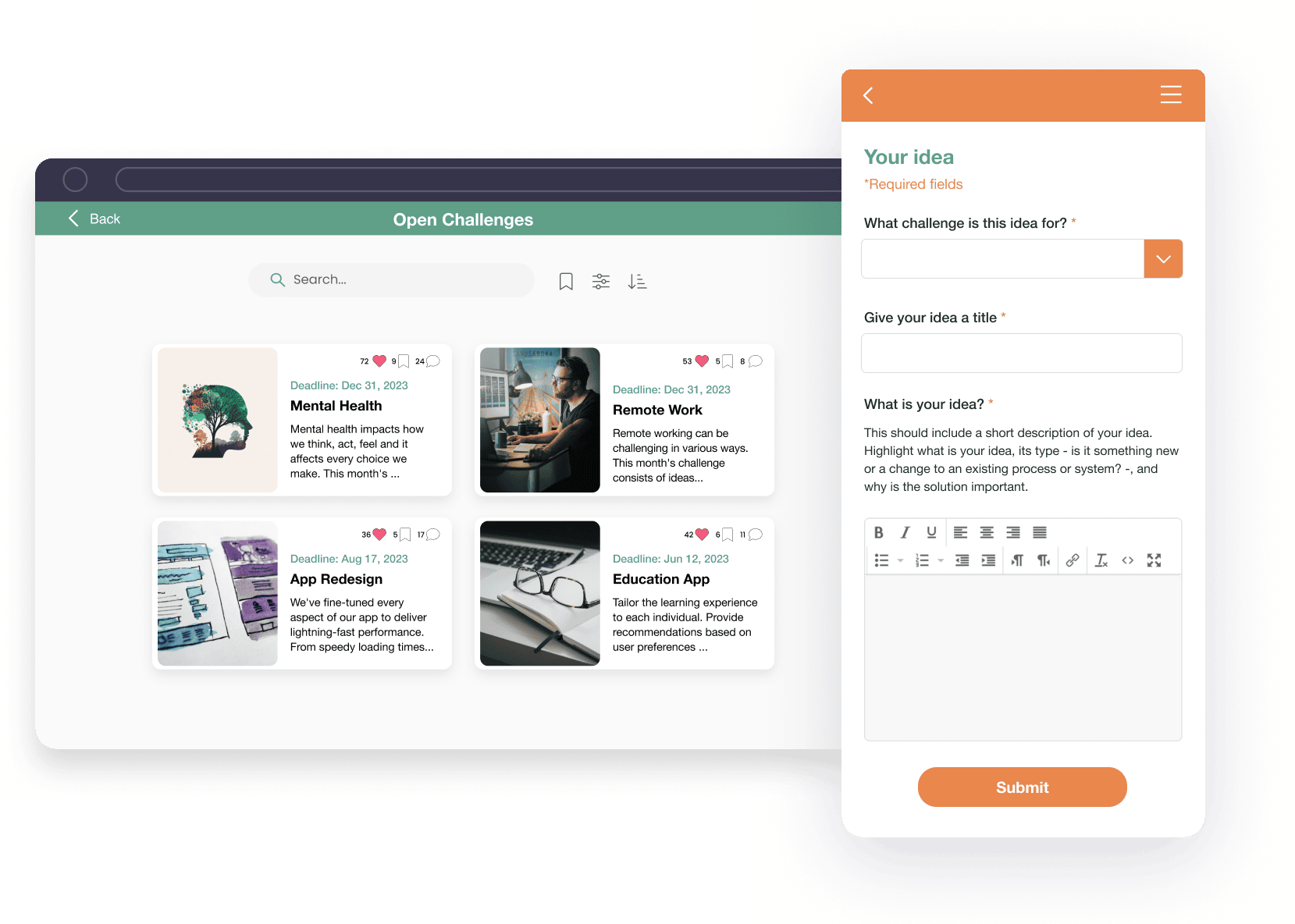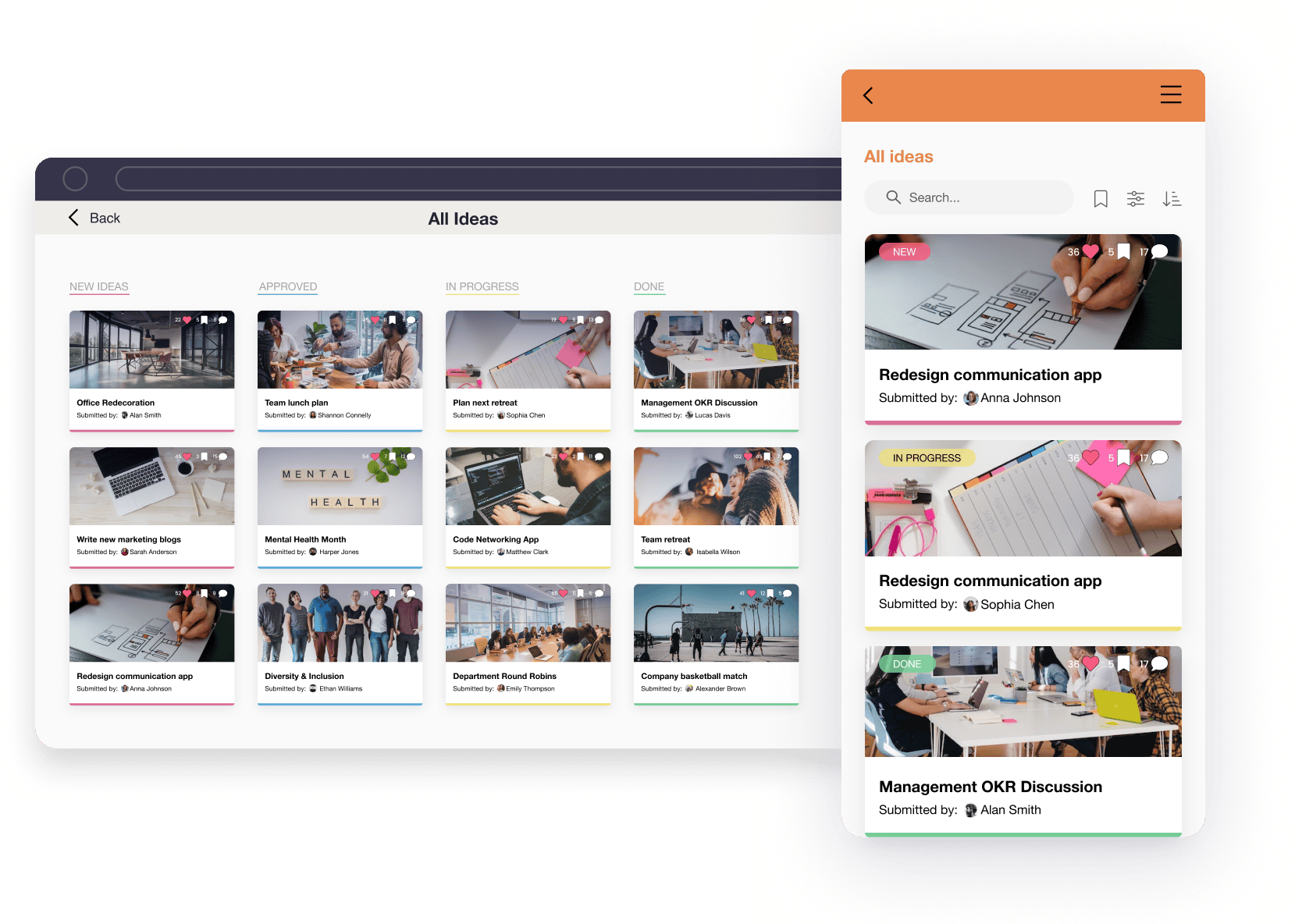 Manage your entire innovation cycle in one view
Simplify your innovation process with Fliplet's innovation management software. Manage your entire innovation cycle - from ideation to implementation - through one single app. Embrace a streamlined approach to innovation with Fliplet, designed for efficiency and effectiveness.
Gather brilliant ideas from people that know your organization
Access everything you need on one screen with over 30 preprogrammed screens, such as current challenges and ideas screen. This template allows you to quickly and easily create apps for your needs.
Enable large enterprise teams to collaborate more effectively
Share prioritized concerns with internal teams and enable them to provide new solutions; all while building a more open workplace culture.
Make communication easier for customers and employees
Enable external users to deposit their problems and pain points and be immediately exposed to the issues that need addressing.
Empower communities to come together
Allow the community to come together and exchange ideas on a single platform in order to improve a shared concern.
Enable Institutional inclusion
Allow all members of your institution (e.g university, hospital etc) to be involved in suggesting solutions for bettering the service.
Demo:
How our software for ideas management works
Additional Fliplet Features
No IT required
There's no need to install anything or learn to code. Data collection and processing is fully configurable and all our apps comply with GDPR, CCPA and cookie legislation.
Highly secure and compliant
Fliplet is fully compliant with ISO27001. All connections to Fliplet communicate via HTTPS with a 256 bit SHA certificate via SSL cryptographic protocol and data at rest in Fliplet's production database is encrypted. See more. 
Instant updates, easy maintenance
You can easily republish updated versions of your app via Fliplet Studio. Fliplet handles updates and maintenance for you so that you can focus on your app's content. Updates are sent over the air (OTA) and are automatically applied. 
Notifications
Use personalized notifications to drive engagement and leads via your app, allow users to select from push, in-app, email, or SMS notifications. Send notifications to defined user groups and produce reports.
Help and support
Need help? Got a question? We offer multiple support sources, depending on your price plan. These include live chat, phone support, email support, tutorial videos, and documentation.
Integrate with existing systems
Fliplet integrates with most common software and platforms including: Email marketing and CRMs (e.g. Salesforce), online video platforms (e.g. YouTube), RSS, Atom, Social media accounts and database integration.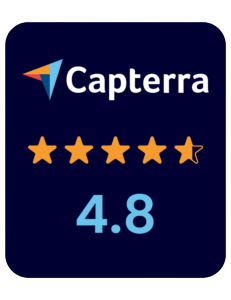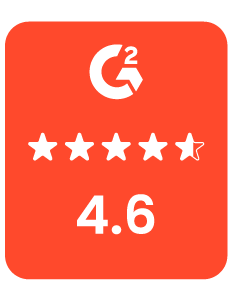 Support and Security you can trust
Fliplet offers a range of support options and features to support our customers:

Live chat, Email & Community
Get your questions answered quickly anytime from Fliplet or other users.

Support and developer documentation
Includes videos and powerful search to quickly find answers

Security is a core focus
ISO 27001 certified with extensive security features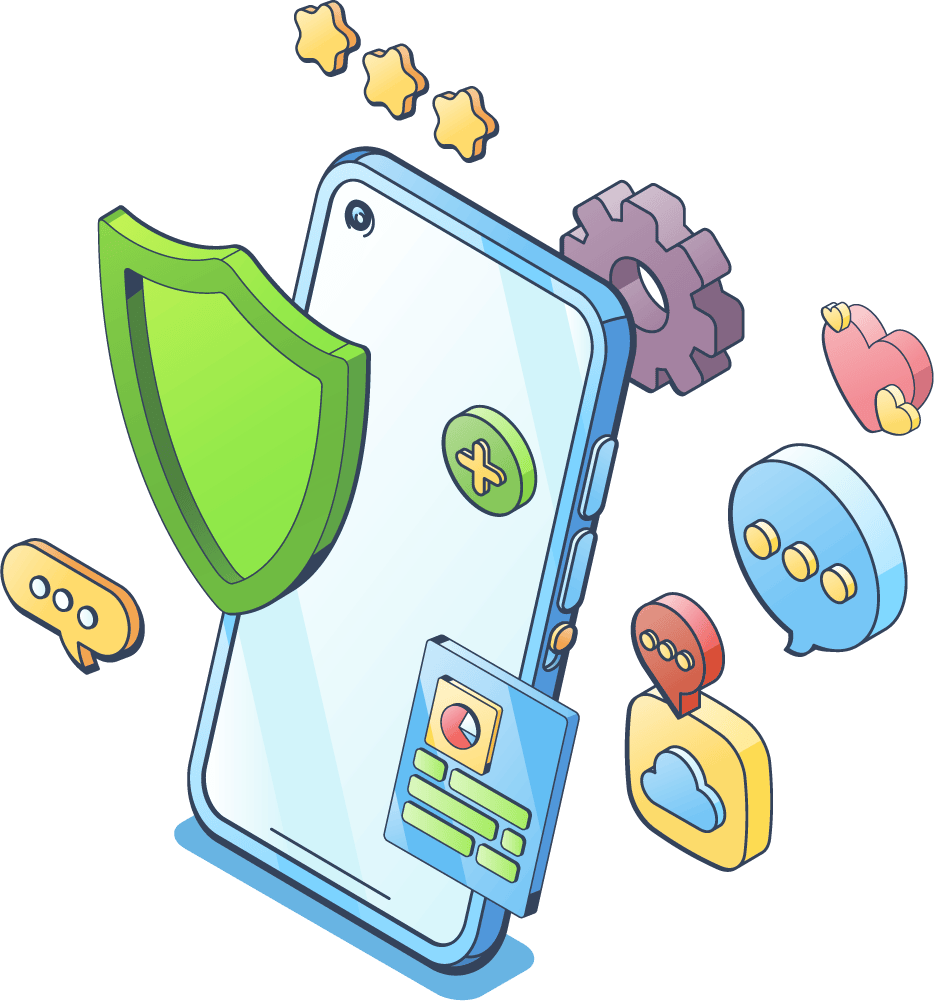 What is a suggestion box app?
A suggestion box app is a digital platform where employees can submit their ideas or suggestions for consideration. An example of this is Fliplet's suggestion box software, which provides an easy-to-use platform for collecting and managing suggestions.
What is the benefit of using an online suggestion box software?
An online suggestion box software like Fliplet's allows for real-time idea submission, easy management and categorization of suggestions, and broader participation from the team, regardless of their location.
How does an employee suggestion box software foster innovation?
An employee suggestion box software gives everyone a voice and creates an inclusive culture of continuous improvement. It encourages employees to think creatively and contribute their ideas, fostering a sense of ownership and engagement.
How does Fliplet's suggestion box software work?
Fliplet's suggestion box software provides an intuitive interface where employees can easily submit their ideas. The suggestions are then collected, categorized, and can be reviewed, discussed, and implemented as per their feasibility and potential impact on the organization.
Is Fliplet's suggestion box app customizable?
Yes, Fliplet's suggestion box app is customizable. You can tailor it to suit your organization's unique needs and culture, ensuring that it seamlessly integrates into your existing processes.
Is there a suggestion box app?
Absolutely! Fliplet's suggestion box app offers a digital platform where employees can conveniently submit their ideas, suggestions, or feedback. This way, every voice in your organization gets heard, promoting a culture of innovation and inclusivity.
How do I create a suggestion box?
With Fliplet's easy-to-use platform, creating a suggestion box becomes a hassle-free task. Simply sign up with Fliplet, select the Suggestion Box template, customize it to your preference, and there you have it! Your own digital suggestion box is ready to collect valuable insights from your team members.
What is an online suggestion box?
An online suggestion box, like the one provided by Fliplet, is a digital tool that allows individuals within an organization to submit their ideas, suggestions, or feedback. This tool aids in capturing innovative ideas and encourages a culture of open communication within an organization.
Level up with free resources