5 Mobile Apps That Boost Innovation in 2022
Businesses increasingly use mobile technologies to support everyday processes and tasks. According to an eMarketer survey, 60% of today's employees use apps for work purposes. And this is providing them with clear benefits – 90% of people say that apps have improved their professional behaviour.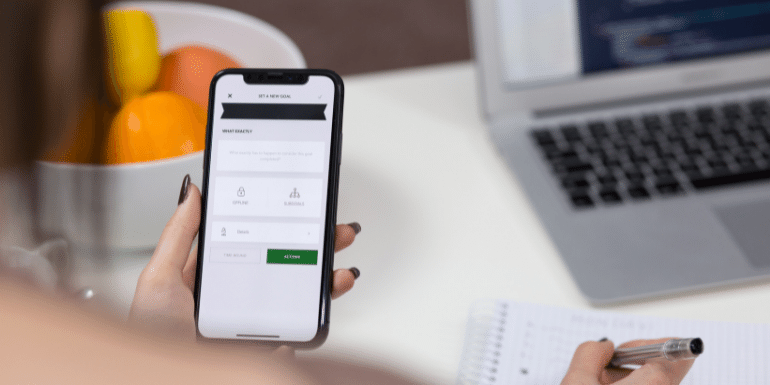 People's increased app usage at work is a reaction to their behaviour outside of it. Today, the average adult spends 5-6 hours a day on their mobile phone. Millennials switch between work and personal apps throughout the day.
With more millennials entering the workforce, the expectation for employers to provide work apps on mobile devices is growing. And some businesses are struggling to keep up – 59% of workers think that their company is too slow to deliver workplace apps.
In this article, we explore why apps are an exciting opportunity for businesses. We'll also look at one enterprise that has created ten apps, boosting productivity and innovation at the company.
Apps offer Competitive Gains
The need for these apps isn't just to keep employees happy. They also offer enterprises significant competitive gains. These include:
47%
Increased employee engagement
Mobile apps improve internal communication by 47%.
23%
Improved staff retention and productivity
Mobile apps also increase employee satisfaction by 23%. This makes employees more productive and more likely to stay with your company.
35%
Increased profitability
Enterprises that invest in mobile apps report an ROI of 35%
46%
Better customer engagement
Having a presence on your customers' mobile devices is one of the best ways to engage with them. 46% of consumers are less likely to shop around with competitors if they have your app downloaded.
Build 5 apps with an innovative impact
Innovation managers can use Fliplet apps for almost any purpose. Here are some examples:
Directories
Go beyond simply providing colleague contact details. Highlight new joiners, promote a positive culture, and help colleagues understand your business's challenges, grow their networks and find mentors.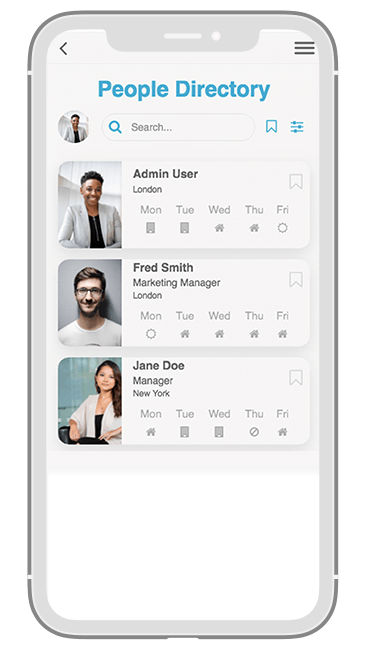 Innovation Management 
Capture, manage and structure employee innovation ideas. Use this to increase innovation efforts, improve engagement and bring an innovation culture to your company.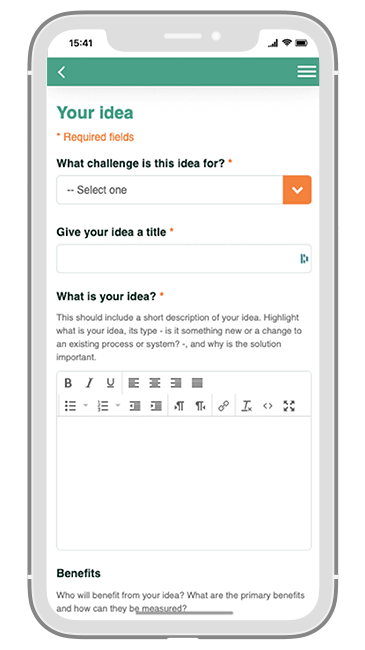 Communications
Engage with staff or customers using surveys, live polls, quizzes, gamification, and more. This solution improves interaction, enhances communication, and provides a personalized experience to internal or external customers.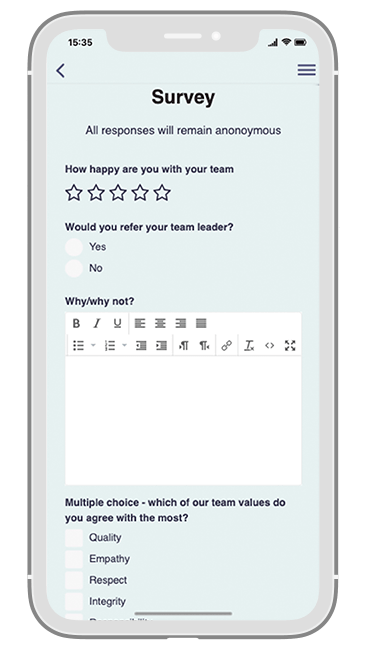 Marketing Solution
Create a range of client-facing apps. Generate long-term value by engaging, educating and communicating with customers and prospects to generate long-term value.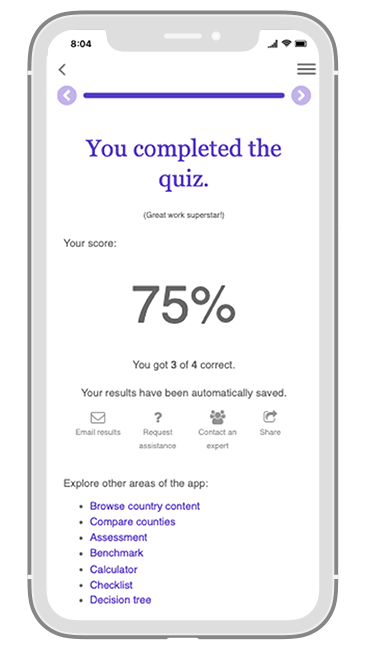 Remote and Office Management 
Manage hybrid working arrangements. Features include office check-in/out, daily information on the health and location of staff, plus audit and reporting capabilities.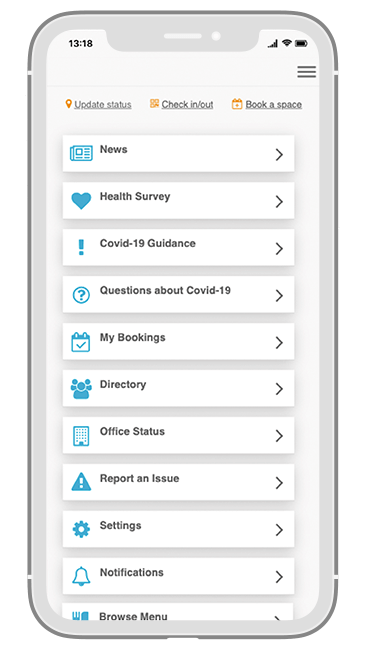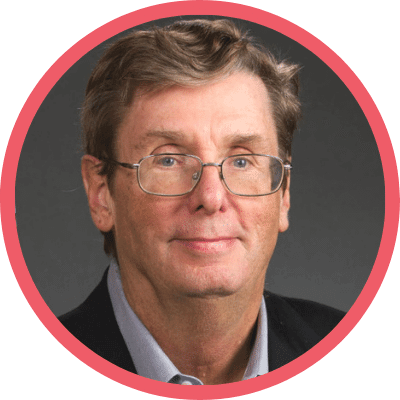 Curt Carlson 
Founder and CEO @
Practice for inovation