How Fliplet Supported Innovation and Digital Transformation in a Technologically Conservative Industry
Think of the legal industry and what comes to mind? The chances are you don't connect it with rapid technological innovation.
However, times have changed and today this previously conservative sector is embracing technology rapidly. Gartner has estimated that there will be a 200% increase in legal tech spending by 2025.
Fliplet is at the forefront of this legal tech wave. We've helped firms understand their colleague and customer needs and enabled them to innovate and create their own software solutions.
Our mobile enterprise application platform provides templated apps that companies tailor to their needs. Anyone can use it, and you don't need any technical expertise. This makes developing new technologies quicker, less expensive and more effective.
This is great news for innovation managers. They no longer have to rely on busy IT teams or expensive developers. Instead, they can work on ideas themselves or appoint non-technical team members. This results in lower costs and resource requirements, which in turn means innovation programs hit fewer barriers.
Our platform has helped law firms transform their businesses in just a few months. We worked closely with their innovation people, helping develop solutions to aid this transformation. Here are some examples of Fliplet apps that you can create in just a few weeks with minimal IT support:
For more legal content from Fliplet read our blog on The Top 14 Best Apps for Lawyers
Examples of successful digital transformation
Eversheds Sutherland: Open House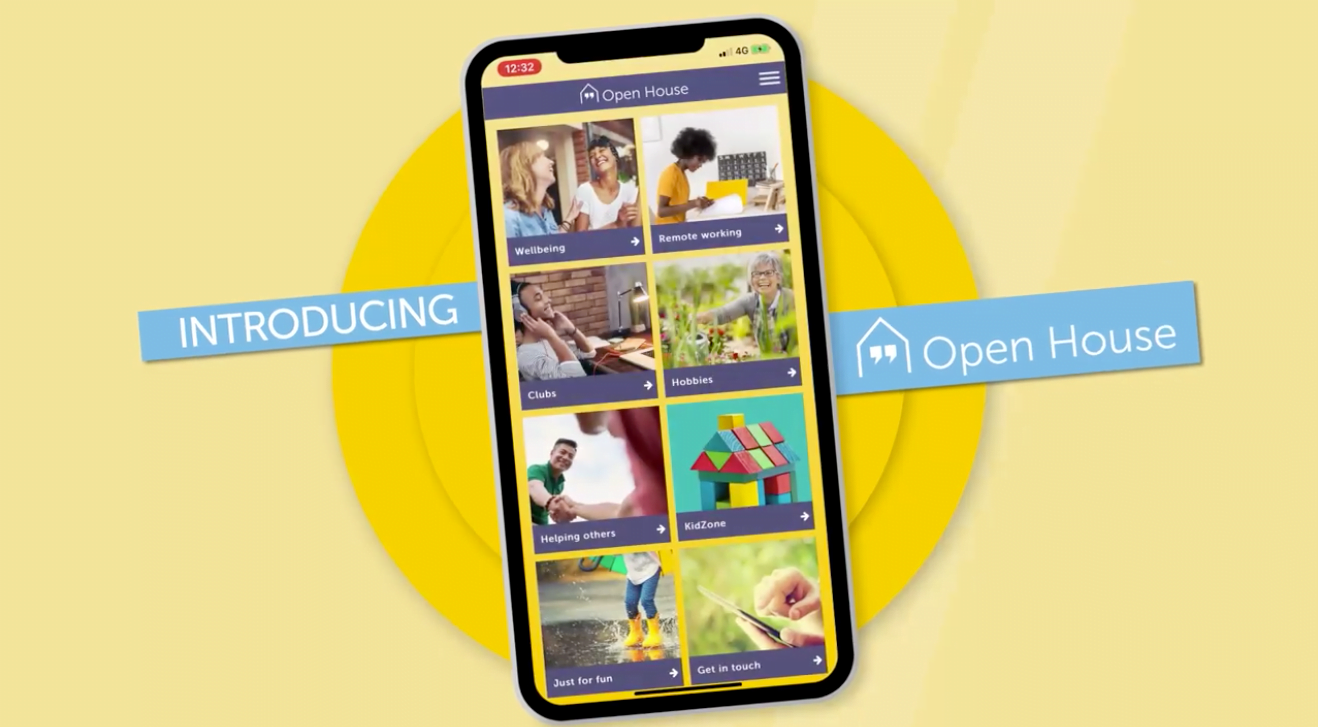 Eversheds Sutherland used Fliplet to build Open House. This award-winning internal app connected the company's employees during lockdown – and beyond!
It was created and launched in a few weeks as a response to the pandemic. Today, the organisation uses it to support a company-wide employee wellbeing programme.
This is a great example of how Fliplet allows enterprises to quickly respond to urgent needs. By providing app templates with pre-coded components, non-technical staff can quickly create powerful tools.
But why limit this to urgent situations? Innovation managers can use Fliplet to inject speed and agility into all their programs.
Bird & Bird: Digital Marketing Law Guide

Before working with Fliplet, Bird & Bird already knew that mobile apps were the future of their business. However, they were struggling with the high cost and effort involved in developing these solutions. Fliplet has helped change this.
They first used our platform to create the Digital Marketing Law Guide. They used our marketing app template. This resource allows its lawyers to compare marketing laws around the world.
The success of this app led the firm to launch 15 more. Today, innovation is part of the company fabric. All employees have access to Fliplet apps and the digital marketing team encourages departments to build their own solutions.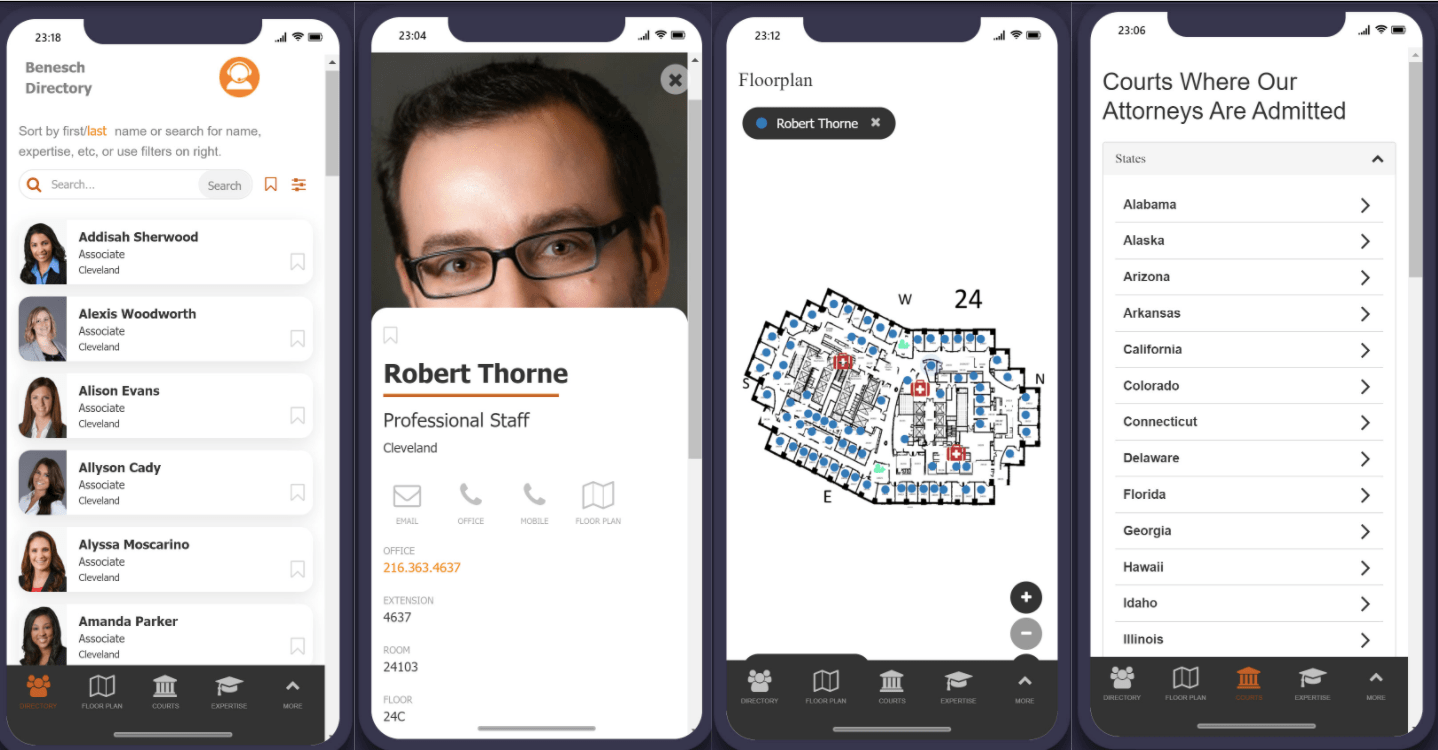 Benesh was experiencing increasing demand from its lawyers for apps that would allow them to access firm resources. The company wanted a simple solution that wouldn't require expensive developers or graphic designers.
First, they wanted to create a company directory so that employees could rapidly find and contact each other. The company faced barriers such as siloed data, high security requirements and data sources that weren't intended for use on mobile devices.
Fliplet's directory template solved these problems and the app was created by a single non-technical employee. The tool has improved cross-selling between lawyers and was invaluable when employees switched to remote working during lockdown.
Macfarlanes: Return to office app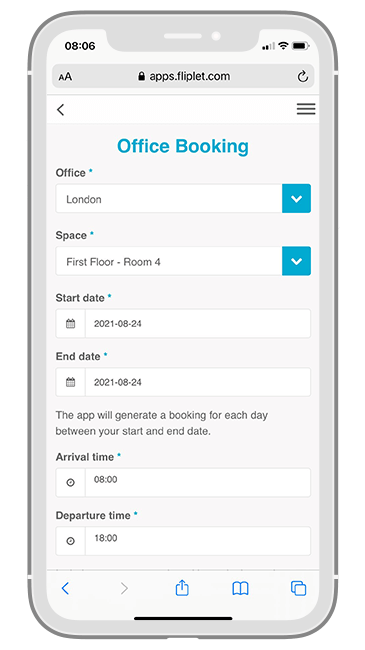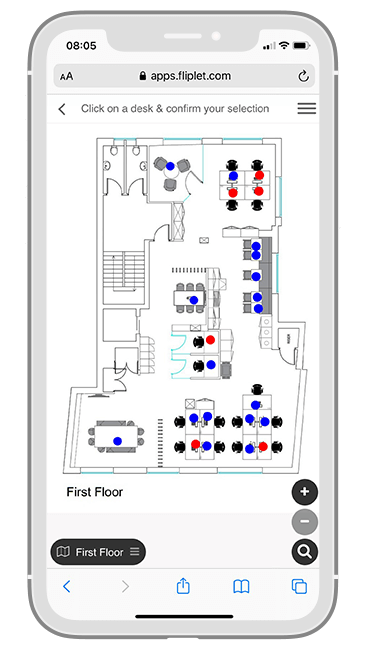 Macfarlanes' IT team was on a mission to get people back to the office after lockdown. They knew this was an opportunity to improve their ways of working – but they would have to act fast.
They wanted to implement agile working arrangements when staff returned to their offices in just four weeks. This involved stripping out 40% of desks and creating more shared facilities. The question was, how would they be managed? Macfarlane turned to Fliplet to help with this urgent task.
They used our remote and office management app, creating a solution that allowed staff to manage bookings and supported remote collaboration. It has proven essential in managing the team's return to the office and collaboration between office and home workers has been boosted dramatically.
.
Mills & Reeve: Exceptional Innovation
In this next section we want to tell you about another client, Mills & Reeve. When it comes to innovation, they go above and beyond.
They embraced the power of low code technology to quickly solve business challenges.
Their people have seen how low code technology can improve their work lives, and they regularly contribute ideas for new tools that solve daily challenges.
The company's innovation team is small, non-technical and sits outside the IT department. This means they don't use costly technical resources.
They focus on identifying the business's biggest challenges and coming up with ideas to solve them. They use Fliplet templated apps to quickly prototype solutions. If an idea doesn't work, it can be rapidly revamped. If it needs to be abandoned, very little time, resources or budget has been wasted. If an idea does work, the sky's the limit.
What the Tech?!
In 2019, Mills & Reeve's innovation team was overwhelmed with requests. These were mainly from partners asking about the legal tech solutions available to them and their clients. The team wanted to make this information available at the touch of a button.
This led to the development of What the Tech?! The app uses a decision tree to guide users to technologies that meet their requirements. It was developed in only two weeks.
Users love the app. It allows them to instantly find the legal tech they need, without having to ask the innovation team and wait for a response.
The app went on to win at the Legal Innovation Awards 2020 and the team is now working on another ten apps.
Get Digital Transformation Tips from A Silicon Valley Expert
Low code technology has boosted innovation across the legal sector and it can do the same for your business too.
Our webinar recording below explains five things you can do to accelerate your enterprise's innovative success. Professor Curt Carlson, an author and the CEO of Practice of Innovation.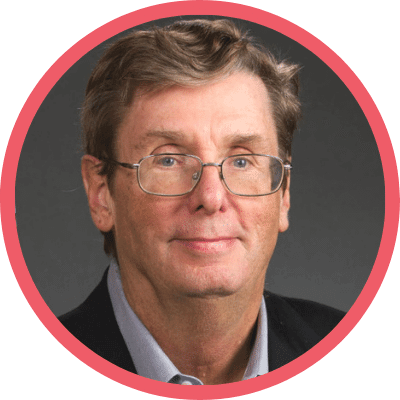 Curt Carlson
Founder and CEO @
Practice for Innovation