Energy
3rd most apps built by industry with Fliplet
"Fliplet provided us with a very simple to use app – with all the necessary information at our fingertips to support the crisis management team"
Lianne Mortley, Operations TA, Premier Oil
Case Study: Premier Oil

Premier Oil is a leading independent exploration and production company with oil and gas interests in the North Sea, South East Asia, Pakistan and the Falkland islands. To help facilitate a timely response to crisis and safety issues globally, Premier wanted to develop an app that automatically put the latest emergency contact information into staff's Apple devices. Having this app would mean that staff would never be more than two taps away from the Corporate Crisis management team.
"Before Fliplet, it would take me at least three hours a week to perform app updates" Lianne Mortley, Operations TA, Premier Oil
David Edwards, Group IS Manager at Premier Oil, said: "Our original crisis management app was bespoke and updates to it proved costly, especially with the frequency of new versions of iOS. With Fliplet we've created an app that we can update as and when we need and the team at Fliplet take care of ensuring the app continues to perform optimally through operating system updates for a fixed annual cost."
"Fliplet provided us with a very simple to use app – with all the necessary information at our fingertips to support the crisis management team"

Lianne Mortley, Operations TA, Premier Oil
The App
Reliability: In an emergency situation it would be critical for management to be able to access the relevant contact information without a network connection or internet.
Two-way information sharing: Users are able to provide emergency information directly through the app.
No need for technical skills: After an initial 15-minute training session the team were able to edit the app with no reliance on software development resources.
Flexible app structure: The team at Premier can adjust the app's navigation, content, functionality and flow based on feedback from their users in hours without technical skills.
Instant app updates: The app needed to instantly display the latest contact information at any time. Apps created with Fliplet can be updated instantly even when listed in public or enterprise app stores.
Push notifications: With push notifications Premier can send a message to all users of the app in emergency situations. The message displays on the home screen of a user's device without them having to open the app.
Available on iOS and Android: The functionality is available to allow Premier to roll out the app to its Asia operations in the future using our Android version with MobileIron integration. MobileIron is a Fliplet technology partner and enabled Premier's IT team to secure the app and distribute it to the Crisis Management team. The IT team was able to monitor installations and remove the app if people leave the company.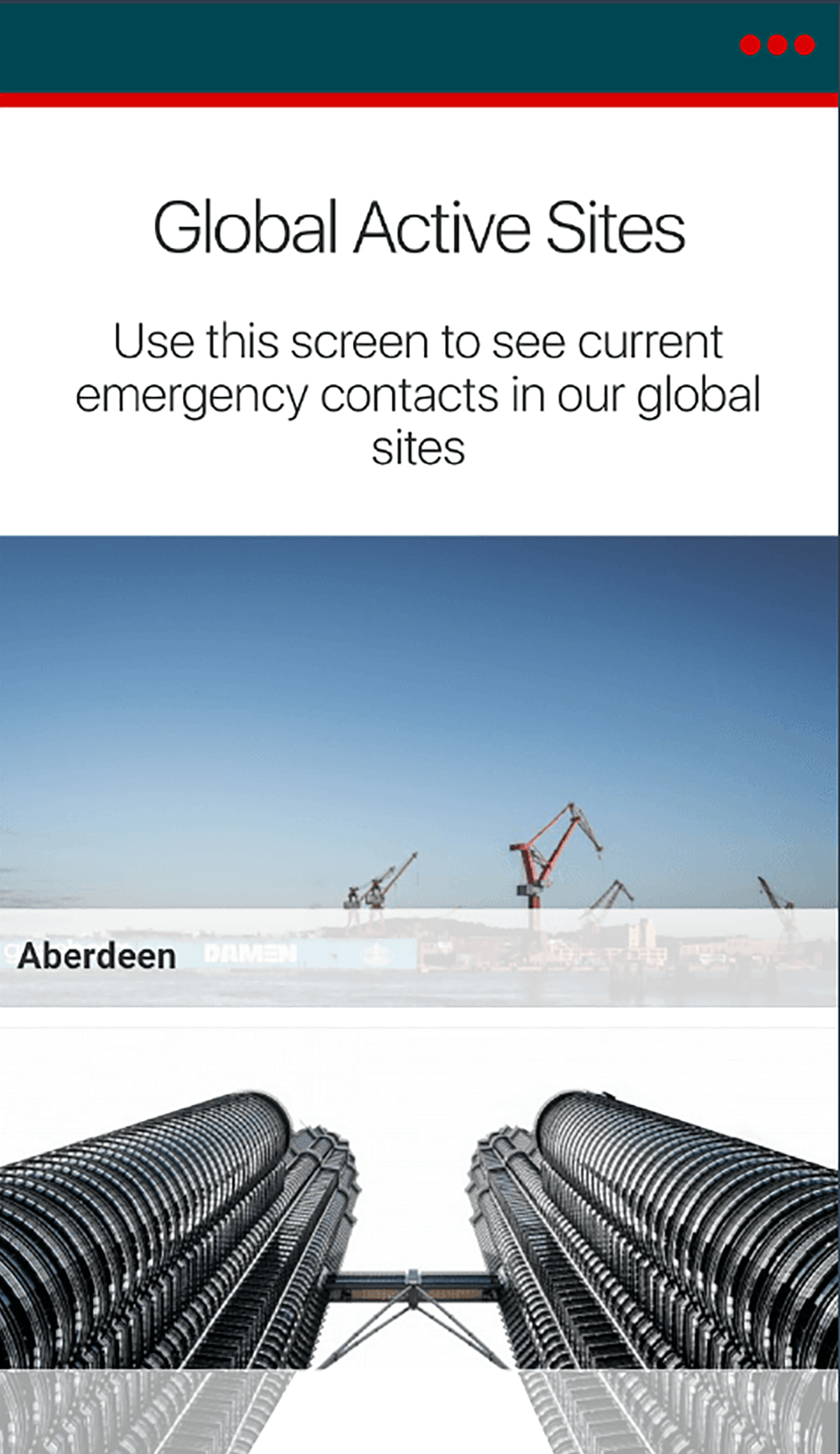 The Result
The app is saving time and boosting efficiency
"Staff are never more than two taps away from the Corporate Crisis management team"