Wow your attendees and sponsors with your branded event app
A fully customizable event app to 10x your attendee engagement. Ideal for any event format.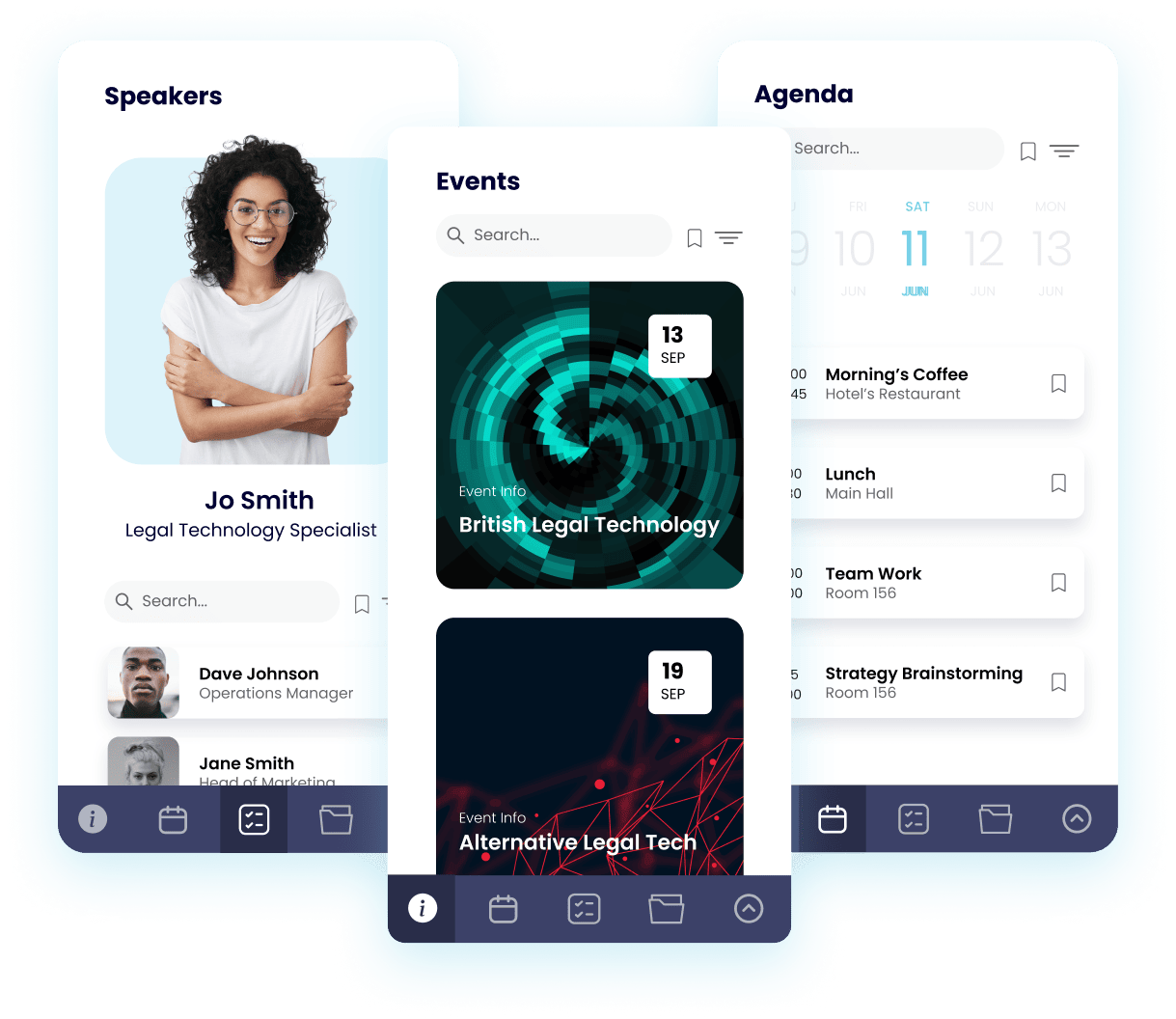 Our solution covers all event formats with tailored features for each: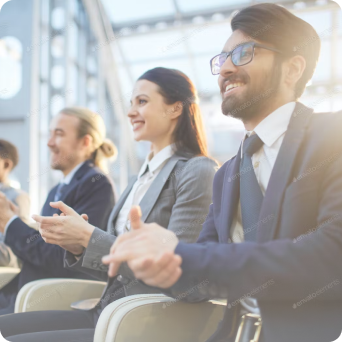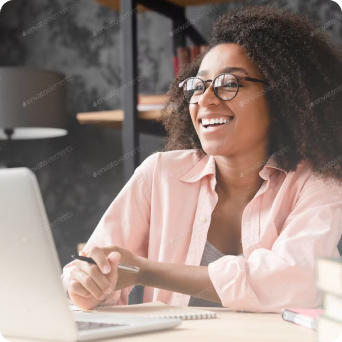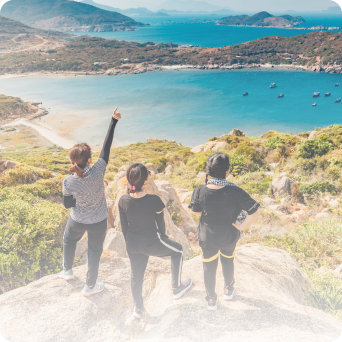 Internal Events & Retreats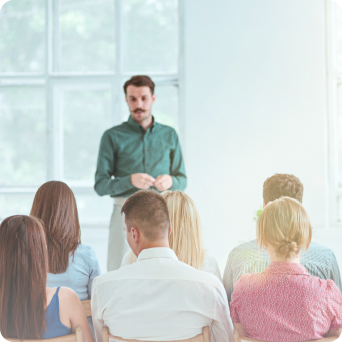 TRUSTED BY 100+ ORGANIZATIONS AROUND THE WORLD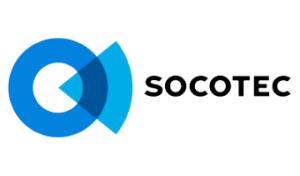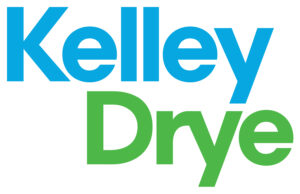 Small or large, Hybrid or In-person. We've got you covered.
Our app can adapt to your event size and type. Whether running a large hybrid conference or a small in-person roundtable, our solution will fit your event needs.
Increase your networking capabilities
Gone are the days of awkward introductions or wandering aimlessly looking for someone to meet. With our Event App, attendees and sponsors can easily connect before, during, and after the event. They can share contact details, photos, experiences, thoughts…all within the app, so that conversation never has to end.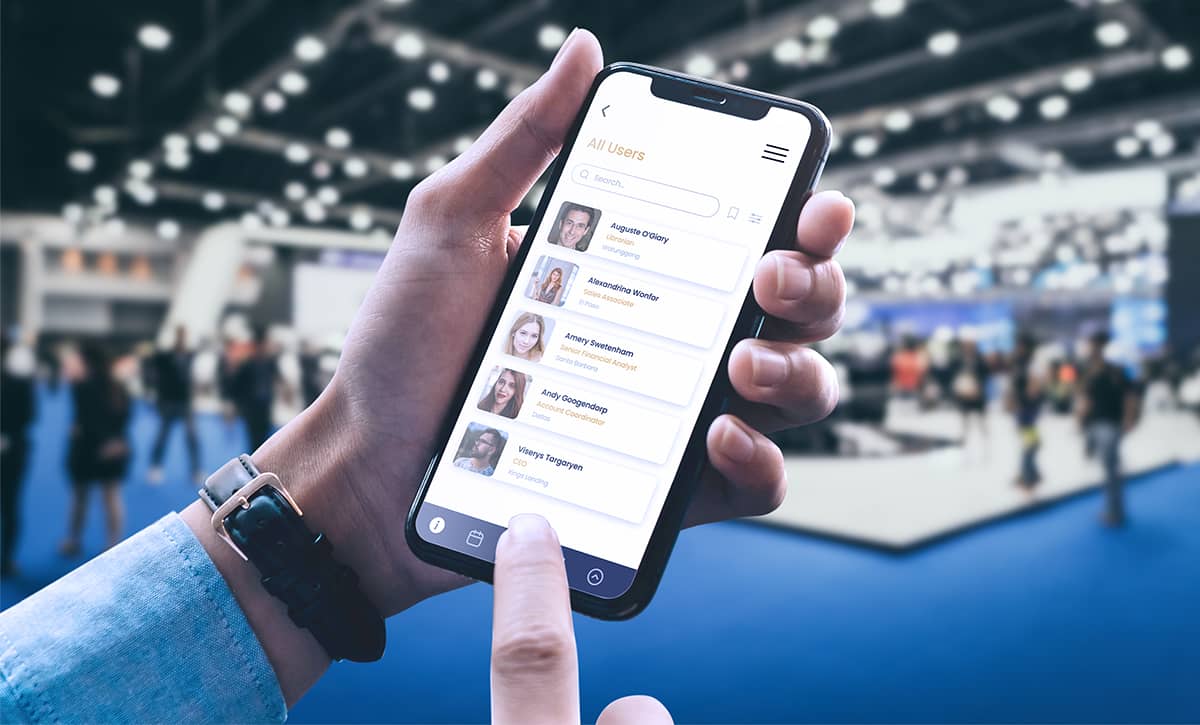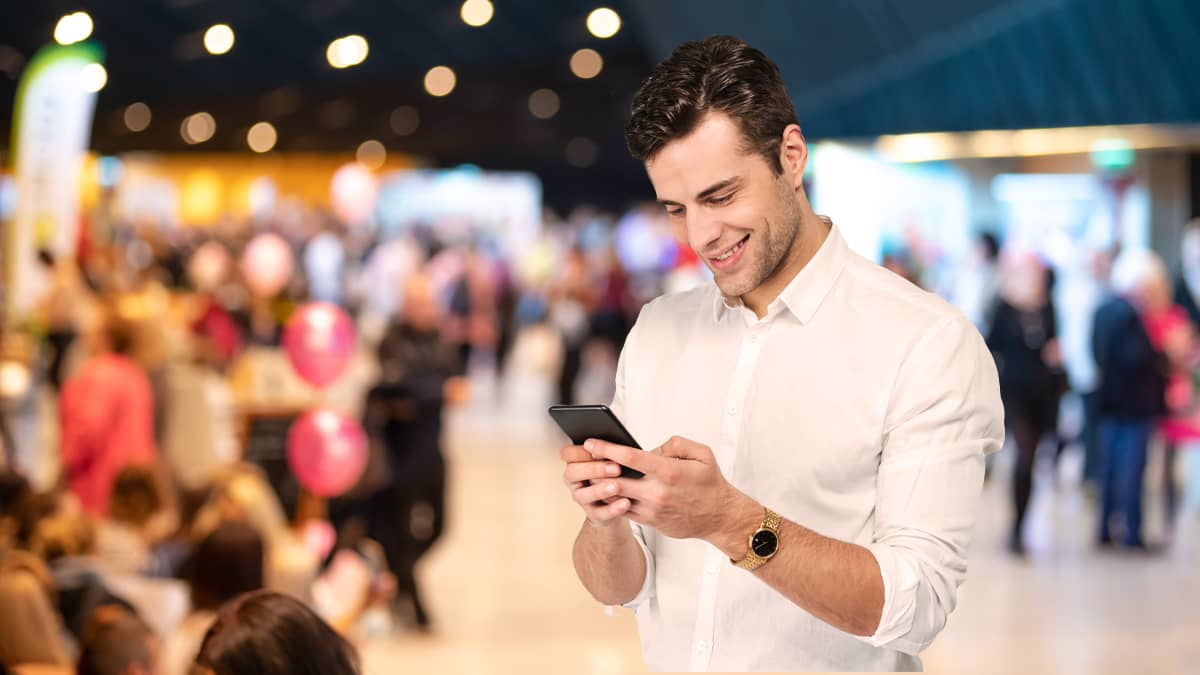 Touchless Attendee Check-in with Digital or Printable Badges
Our event App is a revolutionary way to make attendee check-ins fast and easy. No more time consuming paperwork or long lines – just one simple online solution that will make event management a breeze! With Event App, you can automate check-in in just a few clicks so you can put your energy into what really matters – hosting the perfect event! 
Keep your attendees updated
Want to take your event from good to great? With our event app, attendees will never miss an agenda update, floor plan, or check-in again. The platform keeps all the important information your guests need right at their fingertips with the help of a mobile device. It's never been easier (or more exciting!) to ensure guests are up to date on every single detail of your event.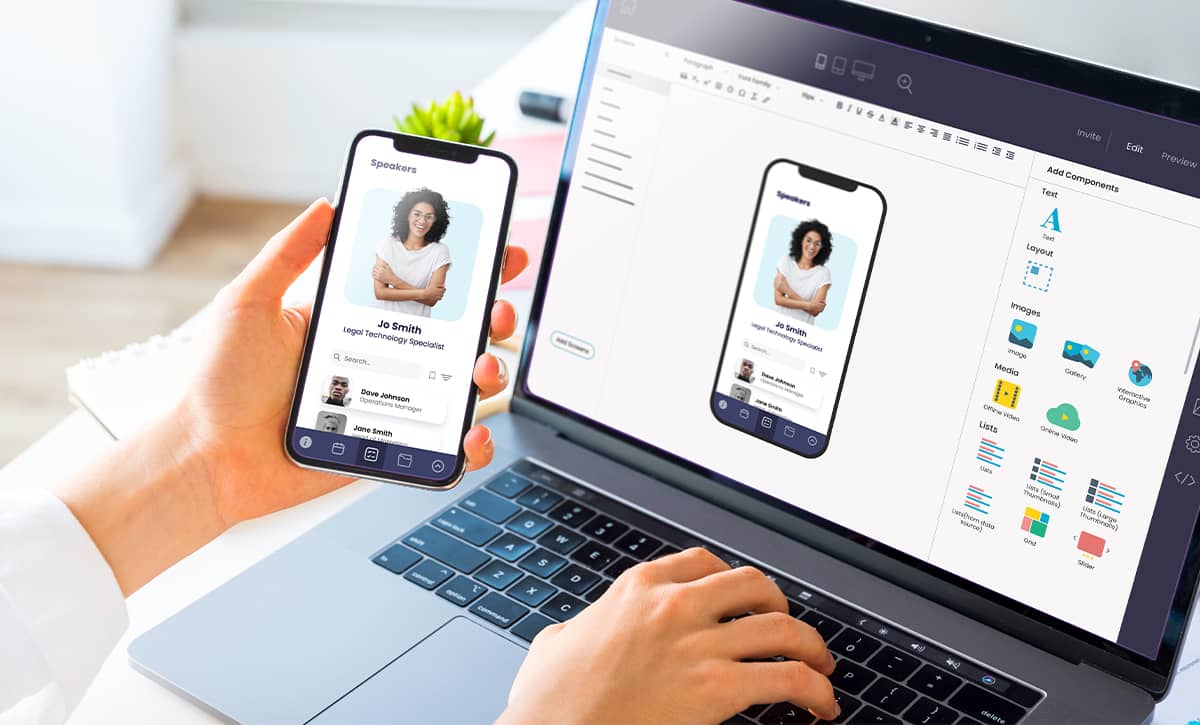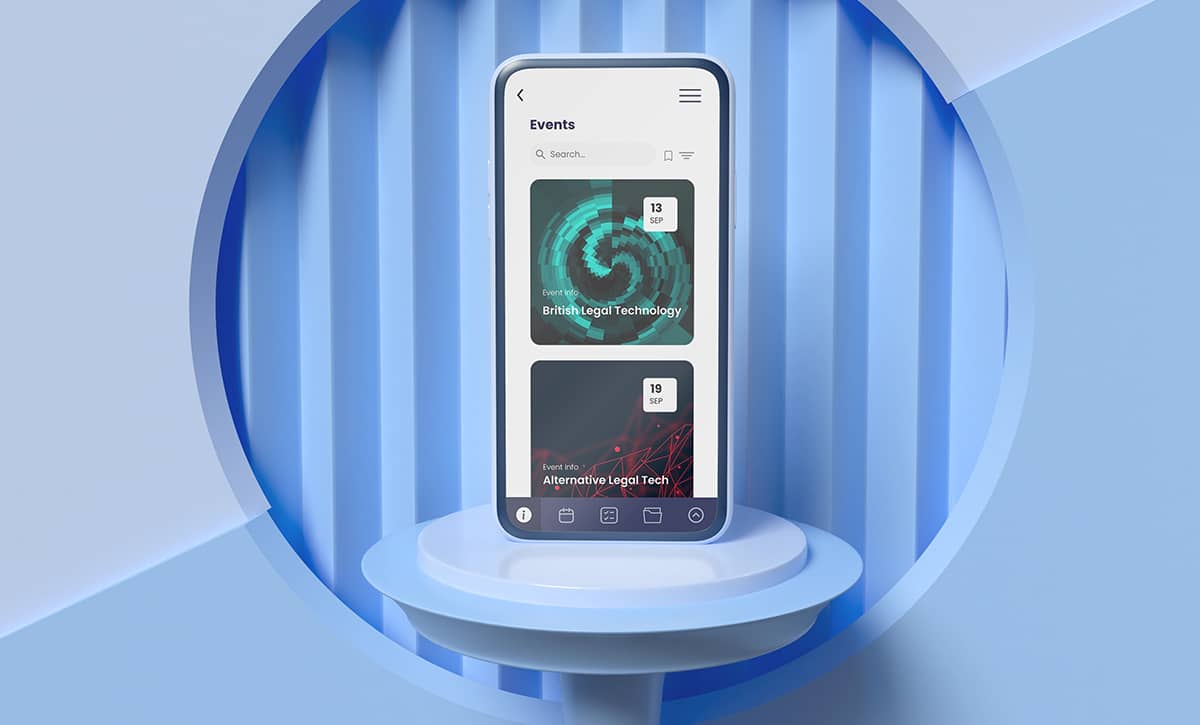 Post-event attendee engagement
Imagine having an ongoing source of engagement that continues to grow long after the last guest leaves. With Event App Community Feature, your post-event conversations can be extended throughout the year, making it easier to find out what the audience is thinking, who's interested in what topics, and how you can get those attendees back next time.
People that build a Fliplet Event App get results

Case Study
AM Law 200 Firm
A fully customized event app that transformed the conference experience for this law firms delegates.
Read more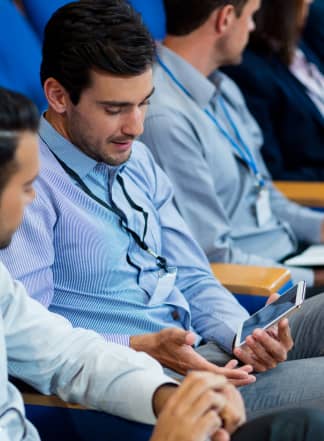 White Paper
Event App
A powerful solution to create just one multi-event app that can be used by all your attendees.
Read more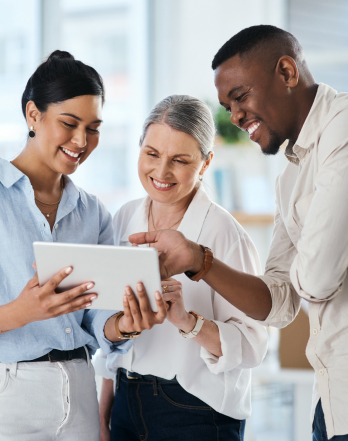 This is why people love Fliplet
"The Fliplet application development platform has mostly been used for creating event/ training apps to support individual and group learning objectives, with all the app creation done by people outside of the IT organisation."
Andrew, Senior Enterprise Architect
"The Fliplet studio is extremely intuitive and makes it very easy to build very sophisticated apps. The components for building apps are constantly improving and evolving. An additional analytics feature that has been recently added makes tracking usage of the app very easy - we no longer need to use Google analytics."
Ken, Manager
"The software is easy to use and navigate. The support provided by the Fliplet team is extremely helpful, and they are always on hand to provide support where needed. From someone with no technical background in apps/programming, I find this software straightforward. Where I do encounter problems, the team quickly assist me."
Lily, Trainee Consultant
"Fliplet provides brilliant account management. I am new to the world of app building, and the team has been brilliant in showing me the ropes. The Fliplet studio is a great platform that is really easy to use with drag and drop. They are ever-evolving and implementing new features. Fliplet has a handy help area. "
Emma, Digital Marketing Assistant
"Our business wanted to develop a suite of apps to help match competitors in the space and Fliplet has helped us to achieve this in a simple and straightforward way."
John, Business Manager
"The benefits are vast and apps are always so much more exciting and engaging than typical platforms. Fliplet means we are able to push content out quickly to adapt and react to anything we need to as a business."
Grace, Innovation Engagement Advisor
What is unique about Fliplet Event App?
Guidance and quick responses with our Awarded Customer Support
Cost-effective pricing that doesn't scale with every new event
Keep your event data safe via our enterprise-grade security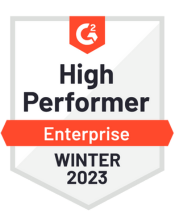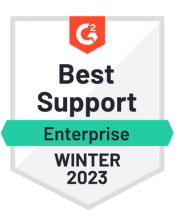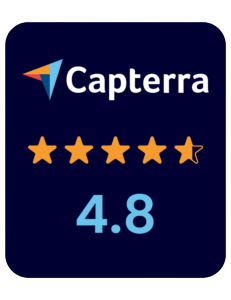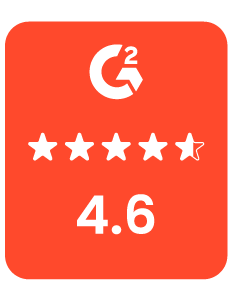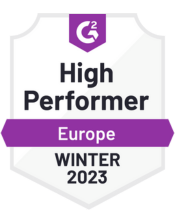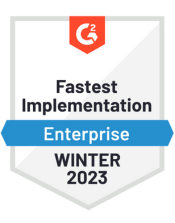 Everyone can build an Event app.
Yes, even you. You can try it yourself – just sign up to Fliplet Studio, choose the Event Solution template, and start creating your app. We will provide you with guidance through our Fliplet Community and video tutorials.
Interested in building an app without coding?
Speak with a Product Expert