Tax marketing app: Generating 7,000 leads in the first two years
App overview
Deloitte and Fliplet partnered up to connect with 7,000 clients. Deloitte's aim was to establish itself as the leading tax advisory firm in the Gulf Cooperation Council (GCC) member states. They created an app to provide tailored advice to their clients. Specifically Deloitte wanted a convenient tool to convey the changes in tax regulations to their clients.
Updates were traditionally delivered through email and PDFs. The difficulty to navigate through inboxes and find the latest versions compelled Deloitte to find a better solution. With push notifications, list features and accordions, Deloitte realised that app technology will soon replace outdated procedures of communication.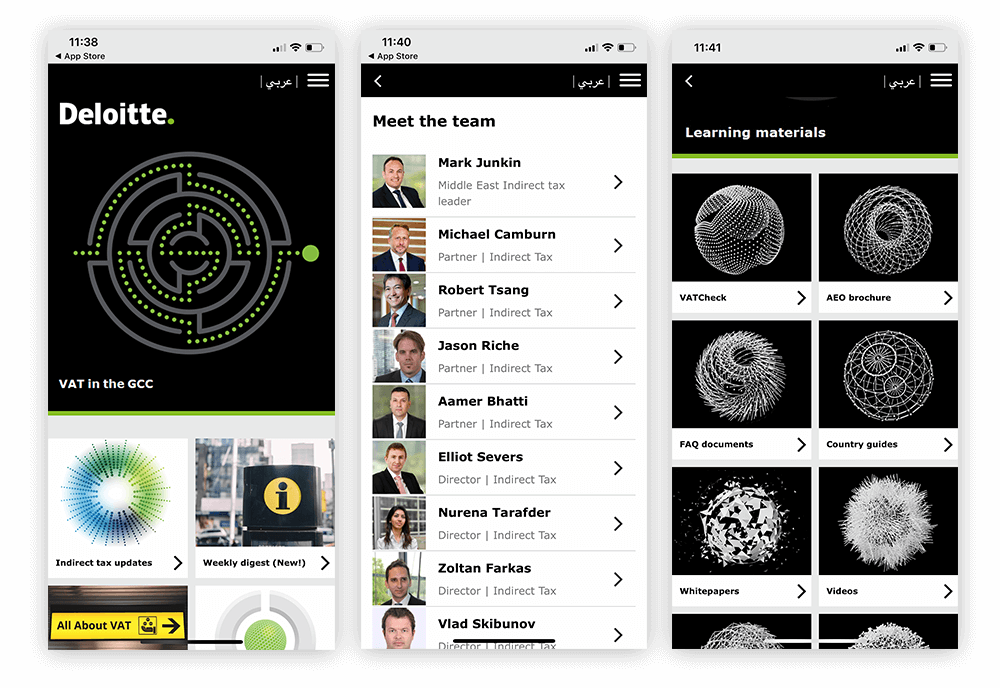 App features
The features included in Deloitte's app were:
A VAT calculator
Interactive, bespoke tutorials
Simple navigation through a library of tax advice
Explanatory videos
Push notifications to alert clients to significant policy changes
Background information on treaties, laws and VAT academy events
The results
Deloitte's app has had over 7,000 downloads. It received coverage across the Gulf region and has multiple 5 star reviews on public app stores. The app proved to be a very powerful alternative to email campaigns due to the high engagement rates the app it has had.