How Fliplet works
"Fliplet empowers businesses to operate multiple apps without a large development team. Avoid the development delays, infrequent updates and spiralling maintenance costs that kill good app ideas"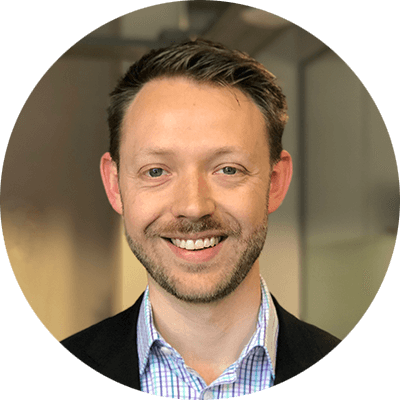 Rapidly create apps with pre-built components
We've designed and built a large number of features and templates that you can use off the shelf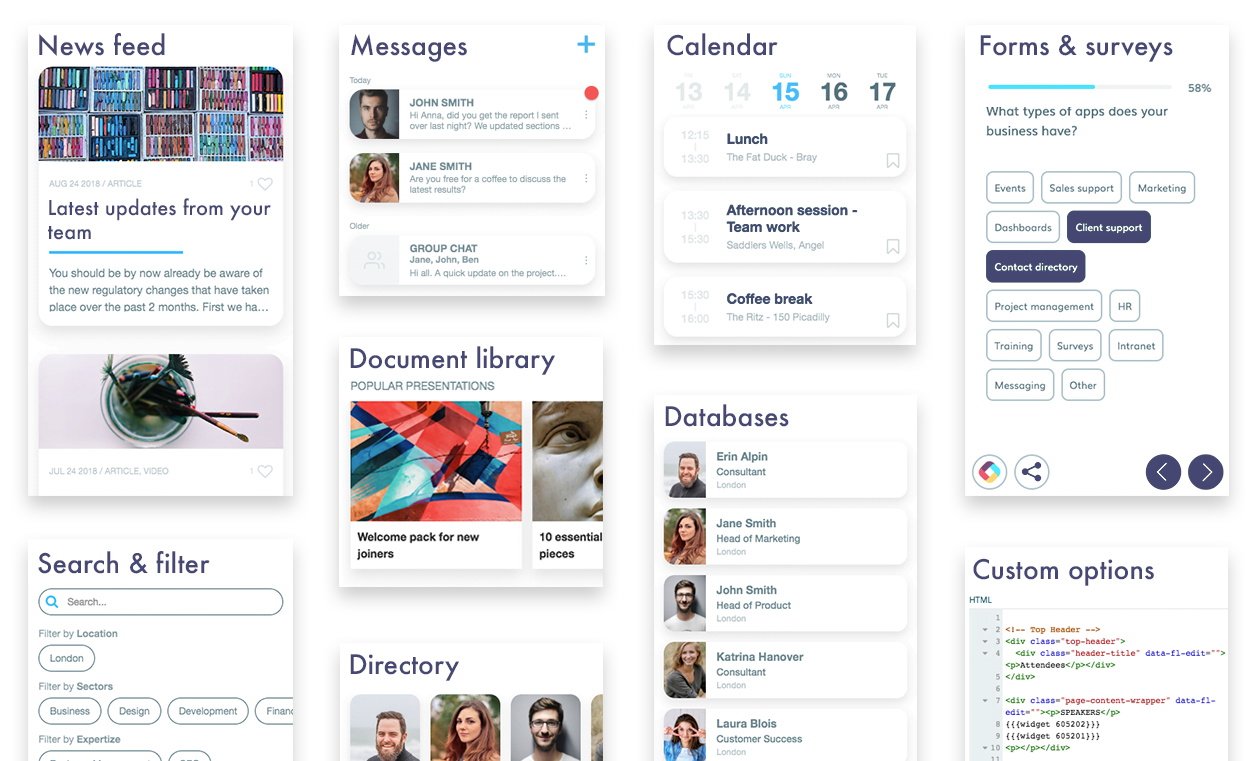 Add dynamic content via Fliplet's data manager
Work with spreadsheets, CSV files or integrate with existing datasources via an API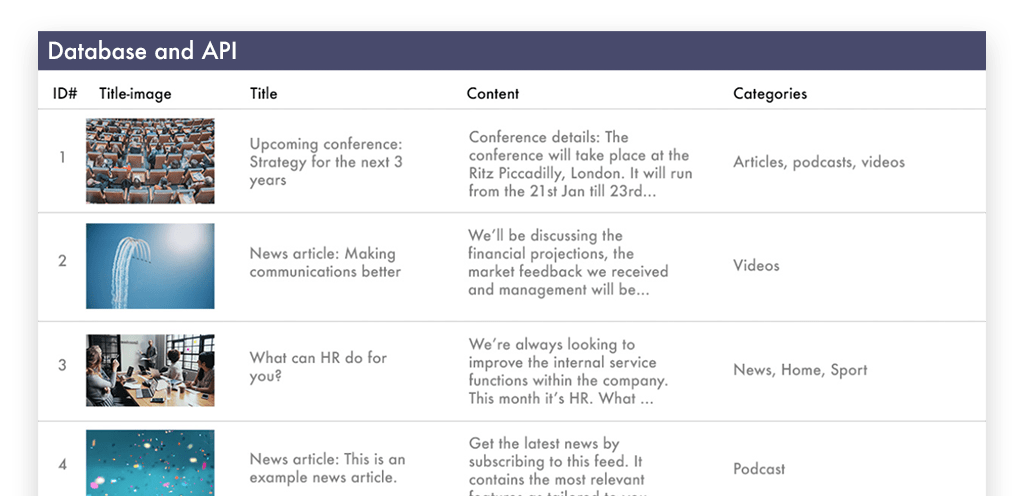 Works on desktop, tablet and mobile
Use your apps across all your devices. Layouts are responsive by default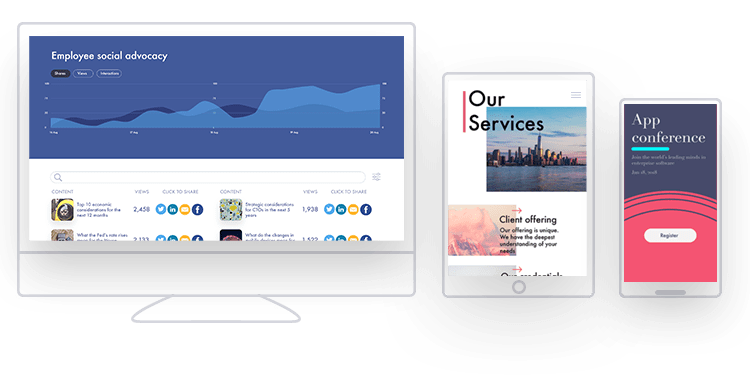 Multiple publishing options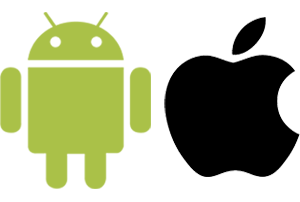 Public app stores
Publish to Apple App Store and Google Play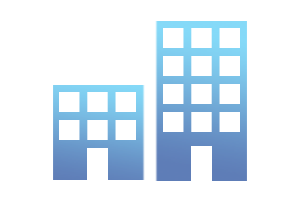 Enterprise app stores
Publish via a private app store or mobile device manager
Responsive web apps
Publish to the internet as a desktop and mobile web app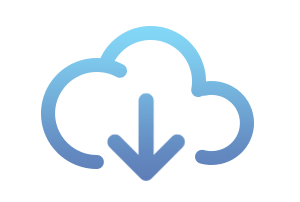 File download
Share the app directly to a device as a downloadable file
App usage analytics
Track the preformance of your app and optimize its features to suit your audience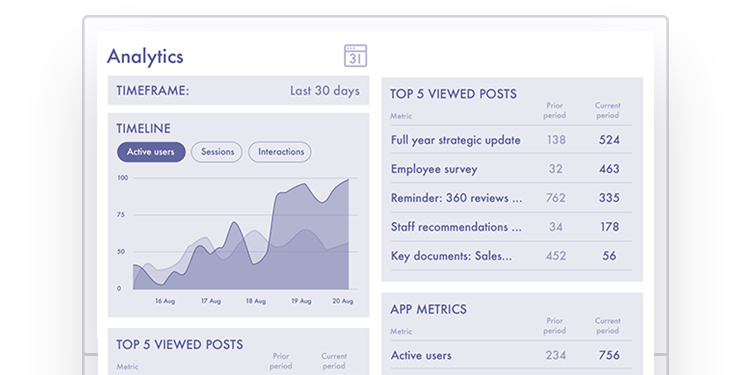 Further technical and security details
Fliplet routinely works with large enterprise clients so has the integration and security features to match. Click below for more details
Benefit from our app building expertise
We offer enterprise clients an accelerator program with app planning assistance, design and UX advice, deployment support and ongoing customer support
Fliplet's key benefits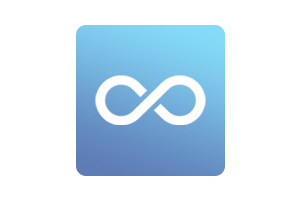 Unlimited apps
Create and deploy as many apps as you like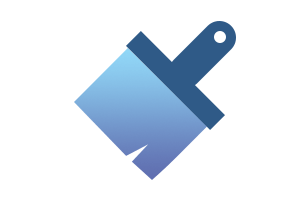 Truly customizable
Change entire features not just text and images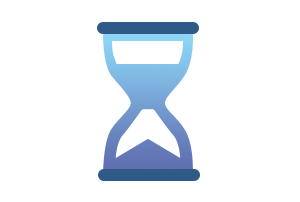 Rapid app creation
Create apps in weeks not months. Innovate faster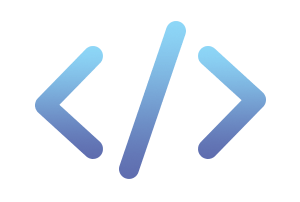 Only code if you want
Non-technical users can build and maintain apps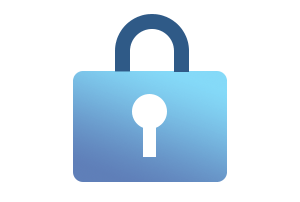 Secure and private
Enterprise grade security, fully encrypted, SSO integration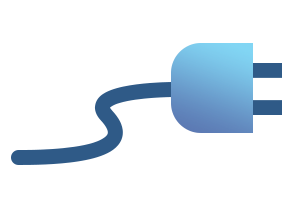 Integrate easily
Connect databases & APIs. Secure apps with MDM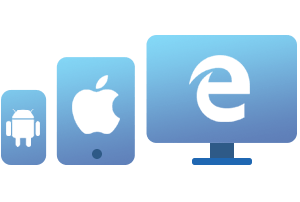 Distribute anywhere
Desktop, tablet, mobile. Apple, Android and web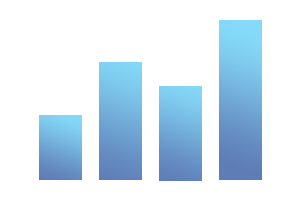 Analytics
Full usage tracking of all users, easy access to reports
Fliplet's app development platform
Non-developers can edit apps with the visual drag and drop editor. Developers can benefit from automatic compatibility, security and operating system updates. You focus on your app's business value, we'll handle everything else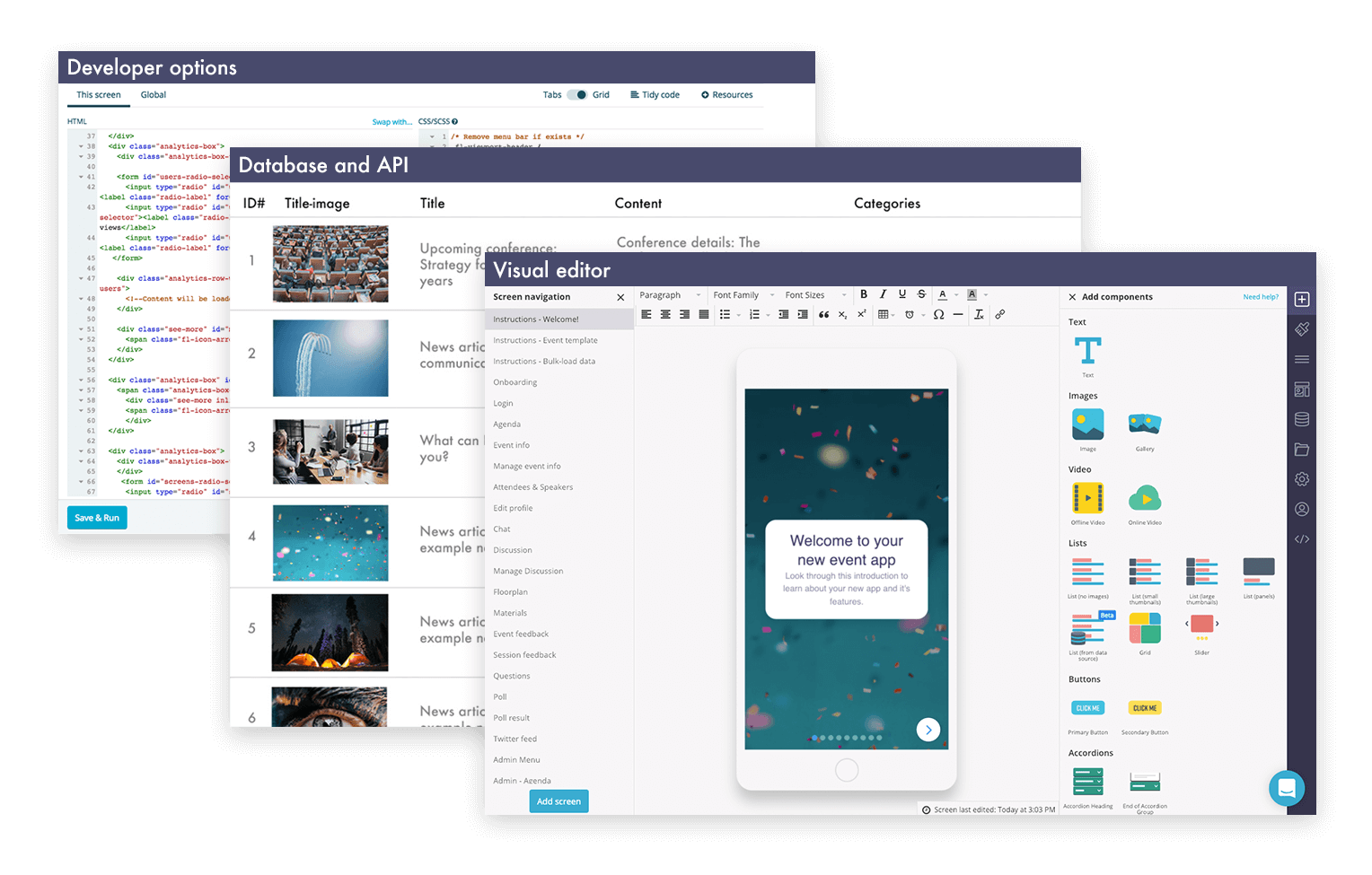 Get inspiration from our app templates
Fliplet apps are used for a wide variety of business needs. Here are a few to whet your appetite

See what our clients think
"The ease of use of this product is fantastic, the only thing that trumps that is the support offered and account management. A creative and innovative product that helps us in our digital strategy."
"I would strongly recommend if you need to build apps, and want the flexibility to give everyone the chance to build them (both novice users and people who know code) - this is a great platform to cater for all!"
"Bought to build a single app, but it's so easy that we had people from all over the organisation requesting and building apps. We even converted our old PDFs into apps (much better looking and easier to use!)"
"The support received from the entire Fliplet team (whether it is with app functionality or marketing your app) is exceptional and truly allows the user of the product the opportunity to focus on creating an engaging app."
"Takes away so much of the pain in developing for multiple devices. Good drag and drop screen designs, simple build and deployment process, Android and IOS apps, all screen sizes and devices. "