How an App Builder can improve your Digital Transformation Strategy
Successful organizations have one thing in common – they transform with time. Part of that transformation means changing in line with consumer behavior. In the 21st century, you either go digital or you go home.
To succeed with your digital transformation strategy, you need a digital presence across various channels – so, leverage today's technological developments to your company's benefit.
The Burden of Digital Transformation
Your IT department is the catalyst for turning ideas into practical solutions. So, to suggest that today's digital transition has overloaded IT teams is an understatement. It's no surprise that IT departments are seeking ways to automate or delegate mundane chores in order to free up time for more significant work.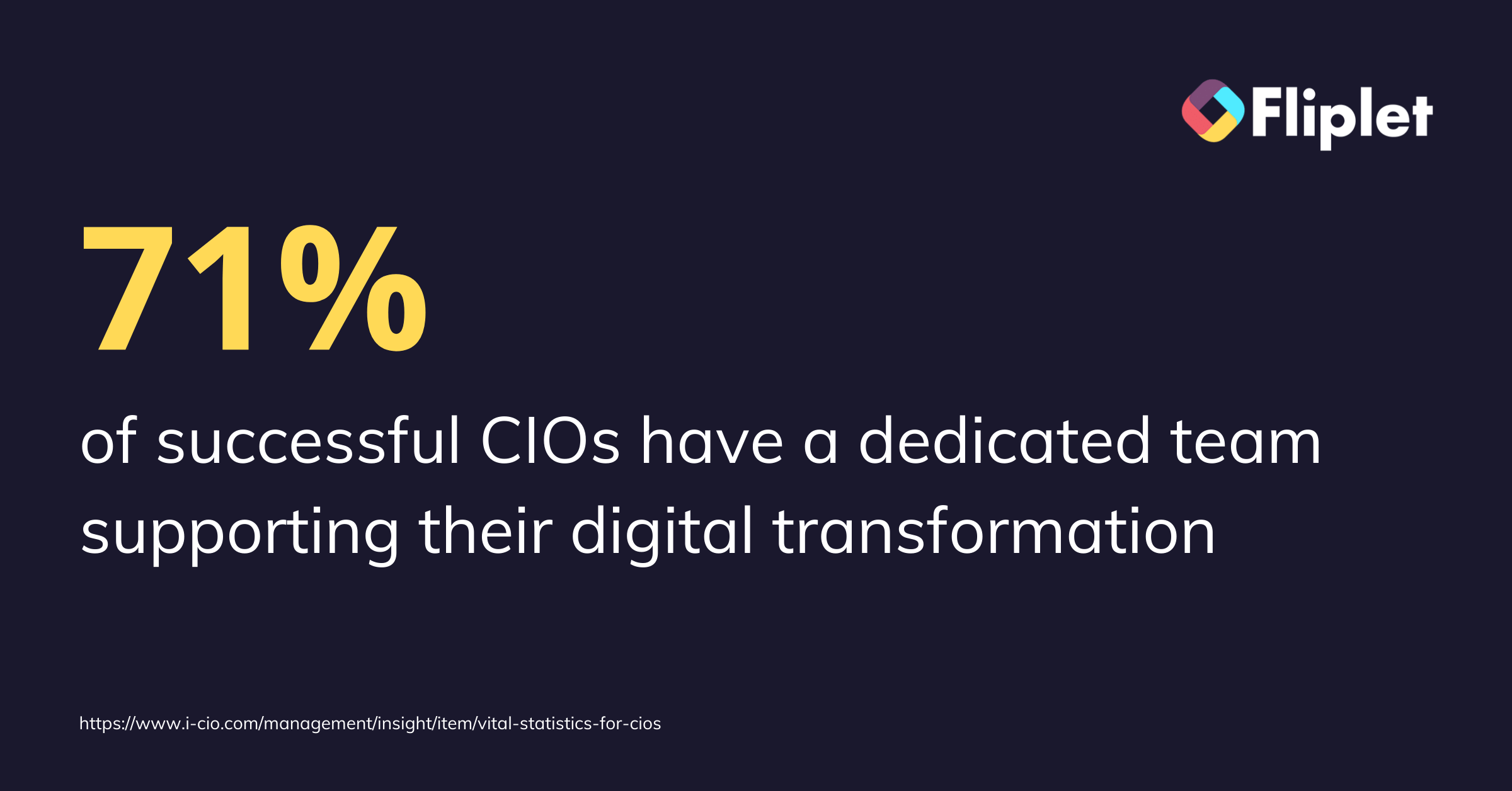 In fact, 71% of successful CIOs have a dedicated team supporting their digital transformation. From 2015-2017, the percentage of companies with a business-wide digital strategy increased from 27% to 41%, demonstrating that digitization is as much a business issue as it is an IT issue.
No code low code app builders are part of the solution, allowing non-technical users to build apps that meet all functional requirements. App development is no longer limited by your coding skills, and Fliplet allows you to develop apps that go beyond the basics, providing fully-fledged solutions for your organizational processes.
A Mobile Approach to Digital Transformation Strategy
Mobile devices are the future. In fact, they're very much the present too. So, mobile-friendly applications are an essential part of any digital transformation strategy. 2020 saw new patterns of mobile usage in terms of user behavior. If you think having a website is enough, you may want to reconsider – predictions state that US consumers will spend around $34 billion on mobile apps by the end of 2022.
The benefits of a mobile app for organizations are below:
Ease of Use
Meeting your customers where they are is a fundamental rule of business. Smartphones provide enough technological features that people do not need to rely on laptops or computers anymore – if your organization is not present through an app, you're missing out. With 57% of digital media traffic coming through apps, it's essential for organizations to have a mobile presence.
For more on the best app builders, read our blog
Provide More Value to Customers
The value an app can provide makes it well worth the investment. Customers can use your services at their convenience and perceive your company as providing them with more value than your app-less competitors.
Provide More Value to Employees
Providing employees with convenient, mobile solutions makes their working processes more flexible, increasing productivity and efficiency. A huge range of processes can be simplified through enterprise apps for various departments, allowing for wide-scale streamlining.
L&D departments benefit from custom apps (for more on custom application development, read our blog) – employees can access training material anywhere, any time, and the mobility is well-suited to microlearning which continues to increase in popularity.
Increasing engagement with learning makes for easy upskilling, keeping all functions performing at their best.
Customer Loyalty and Engagement
Having an app is an effective way to retain customers and keep them updated on new launches, discounts, and much more. Your app ensures you are directly in touch with your consumer without a third party distracting them. Also, push notifications are a much better way to reach your clients than spamming their inbox. The increased customer engagement that comes with using your app will boost CLV and other crucial metrics.
Get Ahead of the Competition
Mobile apps are more relevant than ever, yet there are many companies that do not use them. This is a golden opportunity to stay ahead of the game.
Increased Brand Awareness
An app is the extension of your brand. It's like an empty billboard – you can do anything with it. You can create unique features that people cannot find anywhere else. Apps also provide a great opportunity to experiment with consumer needs and behavior. 21% of millennials check apps more than 50 times per day, so with the right positioning, you can generate substantial revenue by going mobile.
Mobile devices are the future. In fact, they're very much the present too. So, mobile-friendly applications are an essential part of any digital transformation strategy. 2020 saw new patterns of mobile usage in terms of location and consumer behavior. If you think having a website is enough, you may want to reconsider – predictions state that US consumers will spend around $34 billion on mobile apps by the end of 2022.
For more on building a custom app, read our blog.
Fliplet Case Study – What the Tech?
"We needed a solution that would allow all parts of the business to understand what client tools and legal technology we had to help them and their clients."
Emma Jackson, Client Innovation Manager, Mills & Reeve
Mills & Reeve is a multi-award-winning UK law practice with over 1,200 employees, including 550 lawyers, operating out of six offices around the country. They accepted the power of low-code technology to solve business crises. Their team was limited to a small staff of innovation workers and non-technical employees. Hence, their team was overwhelmed with requests asking for legal tech solutions, which had become a difficult undertaking. This led to the birth of What the Tech?!, an app that uses a decision tree to direct consumers to technologies that fit their needs. It took only two weeks to create. Read more on how Fliplet was able to successfully build a custom app for Mills & Reeve.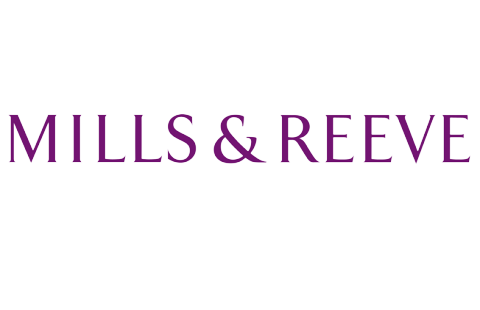 An App Builder to The Rescue
Custom app builders are fantastic news for CIOs, IT managers, and business owners. There's no need to depend on exhausted IT teams or high-priced developers. With no-code technology, anyone can develop app ideas or assign tasks to non-technical team members.
As a result, costs and resource requirements reduce and digital transformation strategies encounter fewer obstructions.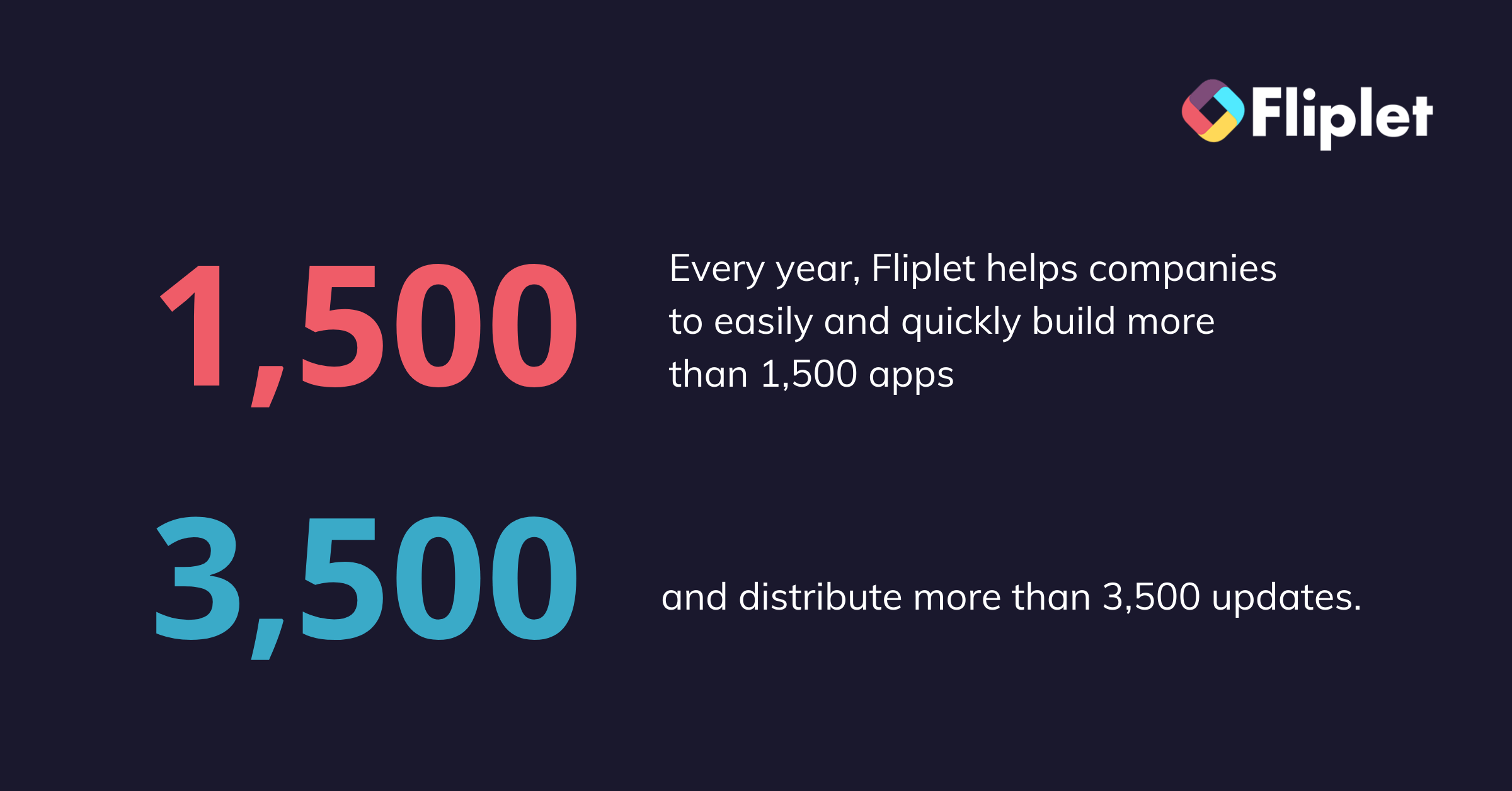 Every year, Fliplet helps companies to easily and quickly build more than 1,500 apps and distribute more than 3,500 updates. Some of the benefits to using a low code no code app builder as a key part of your digital transformation strategy are listed below.
1. Anyone Can Use Technology
Give your IT team some much-needed space to breathe. Low code app builders mean that you don't depend on anyone. If you can use a mobile, you can use Fliplet's templates and drag and drop technology to build valuable applications.
2. Custom Components for Your Mobile Apps
To add custom functions to your app, you're not limited to using templates. You can extend your app with a short amount of code if you require something very specific (JS, HTML, CSS). To demonstrate common use cases, we've prepared a reference library.
3. Low Code Development Platform Maintenance
Your partner should be equipped to look after all the tedious back-end processes of app maintenance like testing, upgrading, integrating, and much more. Fliplet can take over the management of tiresome procedures, not only saving time, but reducing the risk of costly human errors.
Fliplet Case Study – Internal Communications
"One of the things we really like about Fliplet is that we can easily modify the app as many times as we want and push updates. The total app development took less than 10 days" Assistant Manager
The client is the $3.2 billion arm of a wider leading digital organization, with 8,000 employees in 40 countries. The internal communications team had been experimenting with various means of focused engagement. The difficulty with present channels was that they needed employees to take proactive action such as opening emails or visiting a website, which affected their productivity. The objective was to develop an internal communications application that would boost worker communication while causing the least amount of disruption. Read more on how Fliplet was able to successfully build a internal communications app for this client.
Digital transformation is incomplete without a mobile app. It's time for your organization to have its own app so you can benefit from the competitive advantage it brings. Bring your app idea into reality, without traditional development which can be tiresome and exhausting.
With Fliplet, step into the future of app development. We understand the limitations of building an app, so our aim is to make it accessible for everyone, regardless of their technical background.
Fliplet's low code no code technology has accelerated digital transformation strategy across various sectors – find out how they can do the same for your business by speaking with one of our Fliplet experts.