The Top 10 Best App Builders to Create a Mobile App
Written by Niamh Conneely
21 min read  |  01/06/2023

App builders have emerged as significant game-changers in the field of mobile app development in the digital era, when mobile applications have become indispensable tools for both enterprises and individuals. The need for simplified, approachable platforms that enable the production of complex, high-performing applications without requiring substantial coding skills rises along with the demand for apps. Therein lies the role of app developers.
Finding the best app builder for your unique needs from the myriad platforms available might be challenging. Therefore, the purpose of this blog article is to highlight the Top 10 app builders who are reinventing the way we make mobile apps. These suggestions, which include the well-known platform Fliplet, stand out for their adaptability, simplicity, and powerful capabilities. These app builders could be exactly what you need if you are a company owner trying to reach your audience more effectively, an inventor with a creative app concept, or a developer trying to organise your workflow.
According to a report by Statista, mobile app revenue is expected to reach $935.2 billion in 2023, demonstrating the immense potential and importance of mobile apps in today's market.
1.

Fliplet

Fliplet is a low-code/no-code mobile application development platform that enables organizations to create iOS and Android apps without coding skills. It is ideal for creating enterprise-level applications with seamless integration to existing systems.

Key Features:
Drag-and-drop interface

16 customizable templates

Offline capabilities

Integration

No-code and low-code – it's up to you!
Pros:
Easy to use, no coding skills required

Scalable for enterprise applications

Robust security features
Cons:
"Took a little bit of persistence to get started, but now feels very familiar and productive." Read the full review.
Pricing: 
Free plan – publish your own web app
Public plan – from $9.90 p/m
Enterprise plan – have a demo with us
Reviews: 
G2 – 4.6 / 5
2.

Flutter

FlutterFlow is a low-code builder for native mobile apps, bringing app design and development into one tool. Flutter, a comprehensive framework provided by Google, comes complete with widgets, API integrations, debugging tools, and a rendering engine. It empowers creators to deploy expertly designed mobile apps.

Key Features:
Rapid development

Visuals are engaging and appealing

Open and free mobile app development frameworks
Pros:
Reusable code across platforms

Excellent performance compared to other cross-platform frameworks

Growing library ecosystem
Cons:
Relatively new, may have fewer third-party libraries

As it requires code, it can be difficult for those with limited technical ability 
Pricing:
Free trial 
Standard $30 p/m
Pro $70 p/m
Teams $70 p/m
Reviews: 
G2 – 4.4/5
3.

Mendix

Mendix is a low-code application development platform allowing developers and non-developers to quickly create and deploy web and mobile applications. It is suitable for businesses of all sizes and offers robust integration capabilities.

Key Features:
Drag-and-drop interface

Visual modeling and development

Integration with popular services

Collaborative development environment
Pros:
Rapid application development

Scalable for enterprise-level projects

Robust integration options
Cons:
Limited customization for advanced users

Pricing may be on the higher side for small businesses
Pricing: 
Free trial 
Basic $50 p/m
Standard $800 p/m
Premium – contact Mendix
Reviews: 
G2 – 4.4/5
4.

Appy Pie

Appy Pie is another no-code app builder that allows you to create multifunctional native apps using pre-set templates and color themes that you can customize for your needs. Whether you're building a shopping app, dating app, delivery app, or others.

Key Features:
Real-time interface edits 

Application testing and analytics 

Offline usage and updating

Works for iOS & Androids and built-in app store publishing 
Pros:
Good integrations 

They also offer courses on building applications for users from students to professionals at all skill levels. 
Cons:
Like all technology, there are bugs sometimes — reviewers on

G2

cite a few

A couple of users also report customer support is lackluster
Pricing:
Free trial

Basic: $16/app/month (supports Android)

Gold: $36/app/month (supports Android) 

Platinum: $60/app/month (also supports iOS apps) 
Reviews:
G2 – 4.7/5
5.

Airtable

:Airtable is a powerful app builder that large businesses and enterprises use to manage their data, similar to a project management tool. Based on spreadsheets, Airtable helps you create solutions tailored exactly for what teams need.

Key Features:
Various views of each project 

Workflow automations & integrations 

A lot of pre-built apps to include in your own 
Pros:
Easy to use

Import / export projects

Drag and drop function 
Cons:
Airtable is more rudimentary than Bubble and Appy Pie in that it's more for project management based on spreadsheets, rather than building out a usable product application
Pricing: 
Airtable offers a free plan best for individuals or those just starting out, and an Enterprise option for more specific needs. 
Plus: $10/seat/month

Pro: $20/seat/month
Reviews:
G2 – 4.6/5
6.

AppSheet

AppSheet is another no-code app builder where you can design and create a full-service app in days without any code. AppSheet applications can capture images, log locations, scan barcodes, generate reports, send emails, apply logic, and much more. With an easy how-to guide and videos to follow along with, AppSheet makes it easy for you to get your application made. 

Key Features:
Multi-platform app in real time 

Rich data collection 

Machine learning & process automation 

Access via web and mobile platforms 
Pros:
You can use the database in a spreadsheet, and then generate an app, easily 
Cons:
There can be a bit of a learning curve when starting with AppSheet.  
Pricing:
Starter: $5/user/month

Core: $10/user/month
Reviews:
G2 – 4.8/5
7.

Xamarin

Xamarin is a cross-platform app builder that allows developers to create native-like applications for iOS, Android, and Windows.

Key Features:
Native-like performance

Shared codebase across platforms

Access to native device APIs

Integration with popular .NET libraries
Pros:
Strong performance compared to other cross-platform frameworks

Large community and support from Microsoft

Reusable code across platforms
Cons:
Steeper learning curve for non-developers

Larger app sizes compared to native apps
Pricing: 
Indie – $25per month
Business – $999 per year
Enterprise $1899 per year
Reviews: 
G2 – 4.4/5
8.

Bubble

:Bubble is a no-code app builder. You build a prototype to test out your idea and then share it with your customer-facing platforms. With Bubble you can create mobile and web apps. 

Key Features:
Mobile-friendly and dynamic content 

No limit for number of users, volume of traffic, or data storage

Integrations 
Pros:
Impressive development capabilities

You can learn it quickly
Cons:
Bubble will get expensive if your product scales — however, it will still be much cheaper than paying developers. One G2 review states that they do keep increasing their prices 
Pricing:
Free trial 

Personal: $25/month

Professional: $115/month

Production: $475/month
Reviews:
G2 – 4.4/5
9.

Chanty

If you are looking to build a communication app then Chanty could be the choice for you. Chanty is a user-friendly team chat application that consolidates all communication channels, including chat, audio and video calls, and screen sharing. It also offers basic project management features, allowing you to convert messages into tasks. 

Top features:
Communicate through chat, audio and video 

Teambook to access all your content in one place 

Thread messaging
Pros:
Enhances group, 1-on-1, audio and video calls in real-time

Enables seamless communication
Cons:
Pricing:
Free plan: for teams up to 10 members
Business plan: Starts at $3 per month per user
Reviews:
G2: 4.5/5
10.

Alpha Anywhere

Alpha Anywhere is a low-code app builder that allows developers to build applications with powerful offline capabilities. It is suitable for businesses of all sizes and caters to a wide range of industries.

Key Features:
Flexible low-code development

Built-in security features

Offline data access and synchronization

Integration with popular databases
Pros:
Quick app development process

Robust offline capabilities

Extensive customization options
Cons:
Steeper learning curve for non-developers

Limited pre-built templates
Pricing: 
30 day free trial 

Business: $30 per user per month 

Enterprise: Contact Alpha Software
Reviews:
G2 – 4.9 / 5
Solution Comparison Table
| | | | |
| --- | --- | --- | --- |
| | G2 Rating  | Free plan | Price |
| Fliplet | 4.6 | Yes | From $9.90 p/m |
| Flutter | 4.4 | Yes | $30 p/m |
| Chanty | 4.5 | Yes | From $4 p/m |
| Mendix | 4.4 | Yes | $60 p/m |
| Appy Pie | 4.7 | No (have a free trial) | From $12 p/m |
| Airtable | 4.6 | Yes  | From $10 p/m |
| AppSheet | 4.8 | No | From $5 p/m |
| Xamarin | 4.4 | Yes | $999 p/y |
| Bubble  | 4.4 | Yes | From $29 p/m |
| Alpha Anywhere | 4.9 | 30 day trial | From $99 p/m |
What are App Building Platforms
App building platforms have emerged as a significant force driving mobile and web app development. They have been instrumental in transforming the way we conceive, develop, and deploy apps. But what exactly are these platforms?
App building platforms, also referred to as app creators or app builders, are software that provide a framework for creating mobile or web applications. They typically offer a variety of templates, tools, and components to help users design and build applications without needing to write extensive code. These platforms have opened up app development to a broader audience, including those without a programming background, thus democratizing the app creation process.
No-code platforms
No-code platforms allow users to create applications without any coding. Users can utilize a drag-and-drop interface and pre-built templates to build apps, making the process incredibly accessible for non-developers.
Pros:
User-friendly:

No-code platforms generally feature a user-friendly, drag-and-drop interface. This allows users with no coding experience to create functional and aesthetically pleasing apps.

Rapid development:

They enable quick prototyping and deployment of apps as they remove the need for time-consuming coding.

Cost-efficient:

They can reduce the need for a full team of developers, which makes app development more cost-effective.
Cons:
Limited Customization:

The design and functionality might be limited to what the platform provides in its toolkit, which could restrict unique customizations.

Scalability:

These platforms might not support complex functionality or large-scale app projects as efficiently as custom coded apps.
Low-code platforms
Low-code platforms do require some level of coding but significantly less than traditional development methods. These platforms are ideal for developers who want to save time on coding repetitive tasks and focus more on customizing their applications to meet specific needs.
Pros:
Speedy development:

Low-code platforms also allow rapid development but with the added benefit of customizability that comes with coding.

Flexibility:

They offer more flexibility than no-code platforms, as they allow custom code where necessary.

Ideal for prototyping:

They are great for creating app prototypes for user testing and stakeholder buy-in.
Cons:
Some coding required:

While low-code platforms require less coding than traditional methods, they still require some coding knowledge, which might be a barrier for non-technical users.

Potential performance issues:

Some low-code platforms may not provide the same performance efficiency as a fully coded app, especially for more complex apps.

Difficult to understand:

Low-code platforms can be difficult to get the hang of if you do not have the technical expertise.
Take a look at The Best No Code/Low Code Development Platforms
Off-the-shelf solutions
Off-the-shelf solutions are pre-made software products available to a wide range of users. These solutions are beneficial for businesses seeking quick deployment and cost-effective methods for implementing an app. They come with standard features and functionalities that can cater to the general needs of most businesses.
Pros:
Ready to use:

These solutions are pre-built and ready to use right away, saving significant development time.

Cost-effective:

They are typically cheaper than custom solutions since development costs are spread across many users.

Proven solutions:

These are tested products with known functionality.
Cons:
Limited fit:

They may not fully align with your specific business needs or processes, which might require additional customization.

Dependence on vendor:

Your app's features and updates are at the mercy of the vendor's development plan.

Potential for extra costs:

Customizations and integrations might incur additional costs.
What types of Apps can you build with an App Builder?
Web Apps
Web apps and mobile apps, while serving similar functions, operate and are built in fundamentally different ways.
Web apps are applications that run on a web browser. They are typically easier and quicker to build than mobile apps and can be accessed across different platforms (like PC and mobile) through a web browser.
Pros:
Cross-platform compatibility:

Web apps are accessible on any device with a web browser, which provides wide reach and compatibility.

Easy updates:

Updates are easier to implement since they are made on the server-side and instantly available to all users.
Cons:
Dependence on internet connection

: Web apps require a constant internet connection for access and can have performance issues with poor connectivity.

Limited access to device features

: They have less access to device-specific features and functionalities compared to native apps.
Find out How to Turn Your Web App to Mobile App.
Mobile Apps
Mobile apps, in contrast, are applications specifically designed to run on mobile devices such as smartphones and tablets. They need to be downloaded and installed from app stores and offer a more immersive and often smoother user experience.
Pros:
Optimized user experience:

Mobile apps provide a more optimized and immersive user experience for mobile devices.

Offline access: They can offer certain functionalities offline.
Cons:
Platform-specific development:

Each mobile platform (iOS, Android) may require separate app development, which can double development time and cost.

Requires installation:

Unlike web apps, users need to download and install mobile apps, which can be a barrier for some users.

Navigating through the landscape of app builders, one thing is clear: each platform offers unique advantages that cater to various user needs. Whether it's the simplicity of no-code platforms, the flexibility of low-code platforms, the ready-to-use nature of off-the-shelf solutions, or the immersive experience of mobile apps, your decision largely depends on your specific requirements, technical proficiency, and resources.
Now, the question arises – how to choose the right app builder that aligns perfectly with your vision and needs? This is a significant decision that requires careful thought and evaluation.
Choosing the right app builder for you
When it comes to selecting an app builder, consider the following factors:
User interface (UI) design:

The app builder should offer a range of design options to create an engaging and intuitive UI. Look for platforms that provide customizable templates, themes, and layouts to design a unique app that reflects your brand identity.
Functionality and features: Determine the functionalities and features you need in your app. Whether it's integration with existing systems, support for in-app purchases, or advanced AI capabilities, the chosen app builder should support your requirements.
Ease of use:

Especially important if you are opting for a no-code or low-code platform. The app builder should be user-friendly and intuitive, enabling you to design, develop, and deploy your app with ease.
Budget:

Cost is a critical factor. Consider the upfront cost of the platform, along with ongoing costs such as maintenance, updates, and potential extra costs for added features or services.
Scalability:

Your app builder should be able to scale as your business grows. It should support the addition of new features and handle an increasing number of users without compromising performance.
Community and support:

Lastly, look for platforms with a robust community and responsive support. This will ensure you get help when you need it, whether it's troubleshooting an issue or seeking advice on best practices.
Remember, there is no one-size-fits-all solution when it comes to app builders. It's about finding the right balance between your specific needs and the capabilities of the app builder. Take time to research, try out different platforms, and make an informed decision that will serve you best in the long run.
What if my app idea is too complex for an app builder?
Complexity in an app idea can sometimes be a challenge. However, don't be disheartened if you initially believe your idea may be too complex for an app builder. For example, some more complex requests may be:
Third-party integrations: Integrating with external services like social media platforms, payment gateways, CRM systems, or other APIs can be quite complex, as it involves understanding and properly implementing the third-party's API.
Real-time features:

Features like chat, video streaming, or real-time notifications can be complex to implement as they require maintaining a constant and efficient connection between the server and the client.
Augmented reality (AR) and virtual reality (VR):

These technologies provide interactive experiences of a real-world environment where objects reside in the real world are enhanced by computer-generated perceptual information.
Machine learning and AI:

Implementing machine learning models or artificial intelligence features like voice recognition, image recognition, recommendation systems, and more, can be quite complex.
Custom animation and complex UI/UX design:

Creating custom animations or implementing a complex UI/UX design that goes beyond standard interface elements can add complexity to an app.
It is advisable to consult with a professional or a team that has experience in using the chosen app builder. They can provide you with insights and strategies on how to translate your complex idea into a functional app using the platform. Also, remember, many app builders, especially no-code and low-code platforms, are designed to be scalable and adaptable to a wide range of application complexities. Fliplet for example, have a great support team that can help bring your app to life, speak with someone today.
What costs are involved in building an app?
It is difficult to say exactly how much it costs to build an app as the cost is unique to the person or organization as it is dependent on a few factors. 
How to estimate app development costs?
The cost of developing an app is difficult to predict precisely because there are so many factors at play in every project. Although sophistication and features may have a cost, the method used to create an app is what really counts. Using the information below you will be able to gather a good estimation of the cost of your app: 
Design difficulty

The creation procedure

Features that must be created 

If there are any additional complex features or requirements needed

Third-party integrations required

Quality control specifications
How much does it cost to develop an app?
As we have stated, a variety of factors affect the price of developing an app. You can generally anticipate that app development prices may vary based on how complicated the app is. 
The typical cost to construct an application for:
For an average app is between $40,000 to $60,000 

A corporate firms is between $60,000 to $150,000

A more complicated app can start from $150,000 
A simple app takes 2-4 months to construct, a medium-complexity app takes 4-6 months, and a complex app takes over 9 months.These are rough estimates, the actual app development cost and timeline will also depend on developers' productivity and their approach.
Cost breakdown for app development based on components
Design:

The design phase can cost between $3,000 and $30,000. This cost range can fluctuate depending on the intricacy of the app, the location of the development team, and their level of expertise.
Development:

The actual coding and development part can range from $40,000 to $300,000. This wide range accounts for the different levels of complexity an app could have and the overall scope of the project.
Testing:

Typically, testing costs can be $5,000 or less. This cost covers the process of ensuring the app works flawlessly across various use cases and conditions.
Maintenance:

Regular app maintenance can cost between $250 and $500 a month. It's often recommended to set aside approximately 20 percent of the initial development cost for ongoing maintenance,

(Kiss Flow 2023).
Comparing the costs for different types of apps in the market:
Developing an app can come at a price. 
Native app:

A native app can cost anywhere between $40,000 to $300,000. Factors that contribute to the cost include the choice of platform, the app's complexity, and the UI/UX design.
Hybrid app:

The cost for a hybrid app can be within the range of $90,000 to $700,000. The cost can be determined by various factors including the development team, the app building platform used, the design and functionality, updates and maintenance requirements, as well as the security measures implemented.
Web app:

For a simple web app, the cost can start from $5,000, and can go up to $500,000 for more complex projects.
Low-code/no-code app:

Using low-code or no-code platforms can reduce the cost significantly, to around $20 to $50. These platforms empower domain experts to create solutions and streamline processes without requiring extensive technical knowledge or coding skills. As compared to traditional app development methods, they can accelerate software development by up to 10 times,

(Kiss Flow 2023).
Fliplet makes app building accessible to anyone as it requires no-code (unless you want to) and they have a free plan. Using an app builder such as Fliplet can save you money as well as your valuable time. You can either use Fliplets free plan or the price starts from $9.90 p/m

Want to know more? Check out the 16 top features of a successful app. 
Upcoming Trends and Technologies You Need to Know When Building an App
The world of mobile app development is dynamic and constantly evolving, driven by new technologies and changing user expectations. If you want your app to stay relevant and competitive, it's crucial to stay informed about the latest trends and technologies in the industry. Here are some key trends and technologies that are currently shaping the landscape of app development:
Artificial Intelligence (AI):

AI is transforming the way we develop and use apps. From chatbots providing customer support, to machine learning algorithms personalizing user experiences, AI is enhancing app functionality and efficiency. Developers are increasingly leveraging AI to analyze user behavior, predict user needs, and automate tasks, leading to more intuitive and user-friendly apps.
Find out How AI Will Disrupt App Development
See how Fliplet is utilizing AI:
Mobile-First approach:

90% of the time spent on smartphones is spent on mobile apps. With an increasing number of users accessing the internet via smartphones, a mobile-first approach is no longer optional—it's essential. This approach involves designing and developing apps with mobile users in mind before scaling up to larger screens. Mobile-first apps are designed to be responsive, ensuring they look and function well on a variety of screen sizes.
If you are looking for a mobile application platform check out our research on The 10 Best Mobile Application Development Platforms 2023.
Integration:

App integration with other services and platforms is becoming more common, driven by the need to provide a seamless and efficient user experience. This could include integration with social media platforms, payment gateways, or other business applications. Effective integration can streamline operations, enhance user experience, and increase user retention.
Automation:

Automation is playing a crucial role in app development by reducing repetitive tasks, thus freeing up developers to focus on more complex and innovative aspects of app development. Whether it's automated testing, code generation, or deployment, automation can enhance efficiency, reduce errors, and speed up the development process.
These trends and technologies are not only enhancing the capabilities of apps, but are also transforming the way we approach app development. By staying informed about these trends, and incorporating them into your app development strategy, you can ensure that your app remains competitive in the ever-evolving app market.
Benefits of using a no-code app building platform 
No-code app building platforms are changing the game in the world of mobile app development. By allowing virtually anyone to create functional, high-quality apps without writing a single line of code, these platforms are democratizing app development and opening up new opportunities. Here are some key benefits of using a no-code app building platform:
Ease of use:

No-code platforms are designed to be user-friendly, allowing even non-technical individuals to design and build their own apps. These platforms typically feature intuitive drag-and-drop interfaces, making it easy to add features, design layouts, and customize your app to your liking.
Speedy development:

With a no-code platform, you can build an app in a fraction of the time it would take to code one from scratch. This can significantly speed up the development process, allowing you to launch your app faster.
Cost-effective:

Hiring developers to code an app can be expensive. No-code platforms, on the other hand, often come at a fraction of the cost, making them a more affordable solution for many businesses.
Flexibility and customizability:

Despite not requiring coding, these platforms often offer a high degree of customizability, allowing you to tailor your app to your specific needs and branding.
Reduced risk: Since the app building process with a no-code platform is quicker, it allows for faster iteration and testing. This means mistakes can be corrected promptly, reducing the risk of time and money on lengthy development processes that might not succeed.
Cross-platform compatibility:

Most no-code platforms automatically handle the requirements for different operating systems. This means the app you create will work across various devices and platforms, increasing its reach and usability.
Integrated functionality:

No-code app builders often come with built-in integrations for popular services and APIs. This can include social media platforms, CRM systems, payment processors, and more, making it easier to enhance your app's functionality without additional coding.
Collaborative development:

No-code platforms often facilitate collaboration between different team members. This can be especially helpful for teams that work remotely or are spread across different locations. Everyone can contribute, provide feedback, and see changes in real-time, promoting a more cooperative and efficient development process.
Accessibility for all skill levels:

One of the greatest advantages of no-code app building platforms is their accessibility. Regardless of a user's technical background or level of expertise, these platforms allow anyone to create a functional, professional-grade app. By simplifying the app development process, these platforms remove barriers to entry, empowering individuals and businesses of all sizes to bring their app ideas to life. Whether you're a seasoned developer looking to speed up the development process or a beginner with no coding experience, no-code app builders cater to all skill levels.
No-code app building platforms represent a powerful tool for businesses looking to develop mobile apps quickly, affordably, and without the need for extensive coding knowledge. As such, they're poised to play a significant role in the future of app development.
What have people built? 
The variety of apps individuals and organizations have made utilizing these platforms is amazing as we go deeper into the vast realm of no-code app creation. People and organizations are using the power of no-code app builders to create one-of-a-kind solutions catered to their particular requirements across sectors and the world. The options range from modest endeavors by entrepreneurs and amateurs to cutting-edge business solutions for significant enterprises.
Examples of the types of apps you can build 
Community apps 
Event apps
Learning apps
Other apps that you can build
Apps for your industry 
How to build an app in 7 simple steps
While the upcoming steps will provide you with a clear and concise overview of how to build an app, remember that there is a wealth of detailed information that goes beyond this simplified approach. For an in-depth understanding and a comprehensive guide on mobile enterprise app development without coding, we encourage you to explore our detailed blog post Ultimate Guide: How to scale mobile enterprise app development without coding or IT resources. If you're an enterprise organization, take a look at The Top 10 Mobile Enterprise Application Platforms for 2023.
Now, let's get started with our 7 step-by-step guide and get you on your way to building an app.
1. Conceptualize your idea: The first step to building an app is to have a clear concept. What purpose will your app serve? Who is your target audience? What problems will your app solve for them?
2. Plan your app's functionality and features: Once you have a concept, plan out your app's functionalities. What features will it have? How will it interact with users? This is where you define the value your app will bring to its users.
3. Design the user interface (UI): A well-designed UI is crucial for your app's success. The UI should be user-friendly, intuitive, and aesthetically pleasing. Use wireframes to sketch out the layout of your app.
4. Choose your app builder: Choose an app builder platform that aligns with your needs. Consider factors like ease of use, flexibility, functionality, and cost. This blog should help you make the right decision. Make sure the solution has the features you are looking for, you can use Fliplet for free and start building your app today.
Discover The Best No Code/Low Code Development Platforms
5. Build your app: Using your chosen app builder, start the process of building your app. Most app builders use a drag-and-drop interface, making it simple even for beginners.
6. Test your app: Before you launch, it's crucial to test your app thoroughly. Check for any bugs or issues that might impair functionality or user experience. Use this feedback to improve your app.
7. Launch your app: Once you've tested and refined your app, it's time to launch. Promote your app through various channels to attract users.
And just like that you are now ready to start building your app. To find out more read our blog on The 10 Best Mobile Application Development Platforms 2023
Conclusion
As we've explored throughout this comprehensive guide, the world of app building is huge and there is so much that you can create. The top 10 app builders we've highlighted each offer unique strengths and capabilities to cater to various business needs and objectives.
We've delved into the benefits of using a no-code platform when it comes to building your app and the key features to look out for, such as cross-platform development, integration capabilities, security, and cost-effectiveness. We've touched upon the growing importance of AI in the app world and the types of mobile apps being built with these platforms.
In conclusion, selecting the right app builder for your business is crucial for success in today's competitive digital landscape. By carefully considering your business requirements, the platform's features, and the potential long-term benefits, you can make an informed decision that ensures your app meets the needs of your users and contributes to your organization's growth. So, explore these top platforms and take the first step towards building your next groundbreaking app.
How much does it cost to build an app?
The cost to build an app can vary greatly based on a range of factors, including the app's complexity, the chosen platform (iOS, Android, or cross-platform), and whether the app is native, hybrid, or web-based. In general, simpler apps can start from around $40,000 to $60,000, average complexity apps can range from $60,000 to $150,000, while complex apps can start from $150,000 and go up.
Additional costs also include aspects like design, which can range from $3,000 to $30,000, and maintenance, which typically requires a budget of about 20% of the development cost per year. Testing can also add costs, although it's generally less than $5,000.
Alternative development methods like low-code/no-code platforms can significantly reduce these costs and speed up development, but they may not provide the same level of customization and complexity that traditional development offers. Thus, it's crucial to evaluate your specific needs, budget, and timeline before deciding on the best approach to build your app.
Can I build my own app for free?
Yes, you certainly can build your own app for free! No-code platforms like Fliplet allow you to create an app without writing a single line of code. Fliplet offers a versatile platform that includes 17 pre-built solutions, allowing you to quickly and effectively create a wide variety of apps to suit your needs, all without needing extensive coding knowledge. Whether you're looking to build an internal communications app, an event app, or something more bespoke, Fliplet can provide the tools you need to get started for free.
Which is the best mobile app builder?
Fliplet is an exceptional choice for a mobile app builder. As a no-code/low-code mobile application development platform, Fliplet allows organizations to construct both iOS and Android apps without any need for coding expertise. This makes it a perfect fit for crafting enterprise-level applications, especially given its ability to seamlessly integrate with existing systems.
Here are some key features of Fliplet:
User-friendly drag-and-drop interface

16 customizable templates to suit various needs

Offline capabilities to ensure uninterrupted user experience

Integration options with existing systems and services

Choice between no-code and low-code development options to match your level of comfort and expertise
Pros of Fliplet include:
Ease of use, no coding skills required making it accessible to all

Scalability, making it suitable for enterprise applications

Robust security features for data protection and compliance
Fliplet offers flexible pricing plans to cater to different needs:
Free Plan: Publish your own web app at no cost

Public Plan: From $9.90 per month

Enterprise Plan: Arrange a demo with the Fliplet team for tailored pricing
As for reviews, Fliplet has a great reputation with a score of 4.6 / 5 on G2, indicating high user satisfaction.
What is the cheapest way to build an app?
The cheapest way to build an app typically involves using a no-code or low-code app building platform, like Fliplet. These platforms are designed to be user-friendly and often offer pre-built templates that you can customize to suit your needs. With these, you can create your app without any coding knowledge and reduce the costs associated with hiring developers. Here's why they are cost-effective:
No Need for Expert Developers: Since these platforms provide drag-and-drop functionality, anyone can create an app without needing to know how to code, saving you from hiring a team of developers.

Pre-Built Templates: These platforms come with a range of pre-built templates that you can use as a starting point. This reduces the time (and therefore cost) it takes to build an app from scratch.

Time-Efficient: As these platforms are easy to use, you can create and launch your app much quicker than traditional methods of app development.

Low or No Upfront Costs: Many no-code or low-code platforms offer free versions or affordable plans. Fliplet, for example, lets you publish your own web app for free, and its public plan starts from $9.90 per month.

Reduced Maintenance Cost: Maintaining an app can often be more expensive than creating it. But with these platforms, most maintenance tasks are handled by the platform itself, reducing the long-term costs.
Remember, while it's important to consider cost, it's equally important to ensure that the app builder you choose can meet the needs of your project. Always balance cost considerations with functionality, flexibility, and the ability to scale.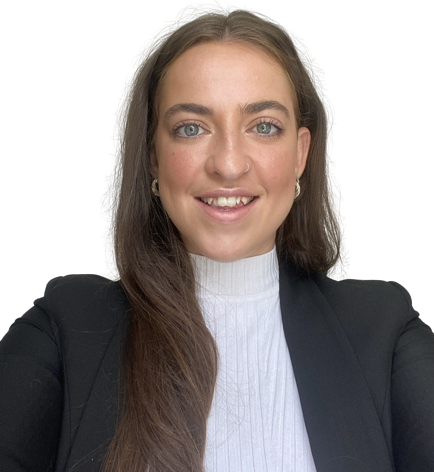 Niamh Conneely is the Content Writer and Marketing Executive at Fliplet – an
app building platform that enables anyone to easily create engaging and interactive mobile and web apps.
Niamh has experience in content creation and writing and has achieved two level 6 awards for The Chartered Institute of Marketing. She has developed skills to help organizations deal with the challenges of a fast-moving marketplace. Connect with Niamh on Linkedin.