How an App Maker can help Employee Engagement Activities
There's no escaping the news of the Great Resignation and it's crucial that HR Managers and business leads take action now to keep the talent they currently have. According to McKinsey, 87% of employees throughout the world are disengaged from their jobs and 85% of the global workforce are seeking new roles. With only 10% of employees pleased with their company's internal communication, it is estimated that improving employee engagement might save firms in the UK £52-70 billion in lost productivity per year. The ideal way to do this is through an employee engagement app and here you can find the best ones compared. & the best app builders, read our blog.
For more on employee engagement & the best app builders, read our blogs.
What are the ways in which HR Managers can help increase employee retention?
Appreciate Your Talent
The hunger for appreciation is one of the strongest motivators for employees. Cultivating a strong recognition culture can help employers retain more than half of their employees, with those who don't receive acknowledgement being 3 times more likely to quit in the next year.
In an increasingly remote world, it can help to publicly celebrate success on a workplace platform or by using an app maker to build a business app. Welcome a new hire, congratulate promotions, recognize service awards, and completed projects… or just say happy birthday – all of these moments will let your employees feel valued and keep remote workers connected. If you would like to understand more about how workplace apps can help, Fliplet recently ran a webinar on how to drive talent acquisition and employee retention using workplace apps, which you can view at any time.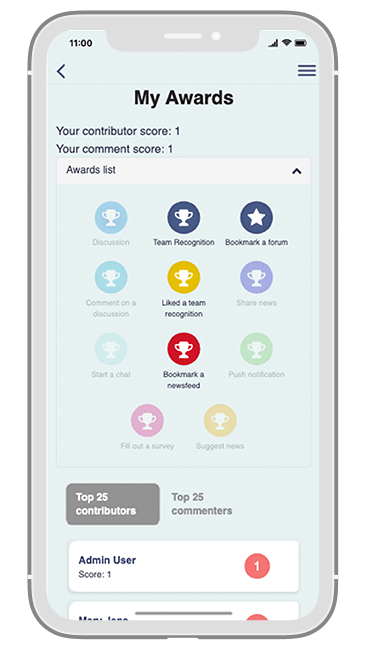 Effective Communication
Employee engagement is boosted by effective communication. A McKinsey report found that social technologies in the workplace resulted in a 20%-25% boost in productivity and a 59% reduction in staff turnover. By using shared platforms on which to distribute updates, successes and initiate conversations, employees can feel part of a wider, connected community. Sharing information in this way fosters a sense of transparency and trust as people feel they are receiving information at the same time. Enterprise Apps are a great way to publish communication and engage employees as they are able to interact with the content.
But remember, there's more to employee engagement activities than simply communicating the latest business figures. Even something as simple as a "how are you today?" question can help employees feel more valued. Using notifications to check in with teams, broadcast a feel-good announcement or just have some fun can foster connections throughout your organization.
For more from us on communication apps, read this blog.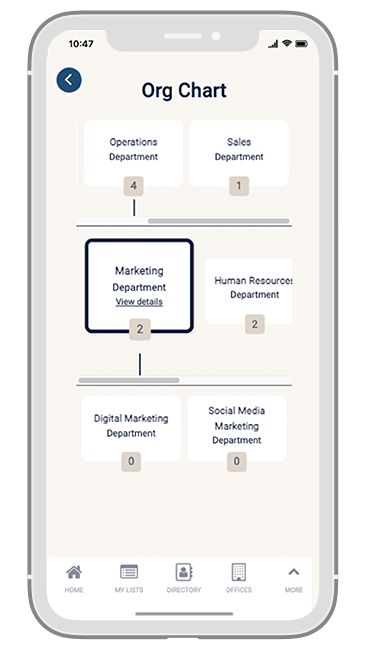 Get Social
Engaged workers feel emotionally invested in their jobs, so work on fostering closer connections between colleagues and encourage a sense of community. Support outside of work meet-ups and organize events, while also providing spaces in-house where people can mingle and develop more personal relationships.
Remote workers are more likely to have a higher rate of disengagement from the companies they work for, especially when they cannot join in with work events. It is much harder to drive social interactions when teams work remotely, but technology helps to break down global barriers. The average adult spends 5-6 hours a day on their mobile phone and enterprises who recognize this behavior and capitalize on it by launching their own apps are seeing a rise in employee engagement. Assisting remote workers to share content with peers no matter where they are, communicate with different teams, and feel part of a wider community will prevent silos between the office and field-based workers and will encourage a more unified culture.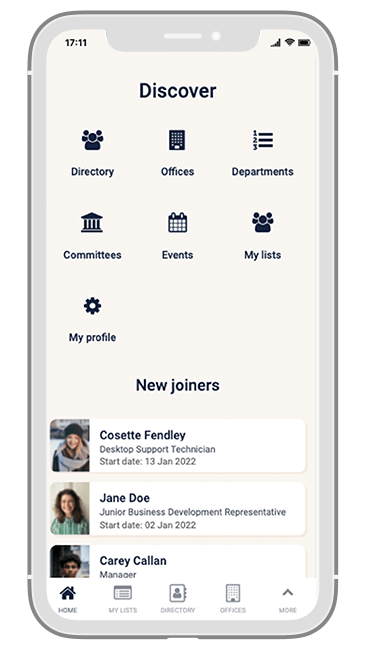 Focus on Regular Feedback
Staff on the frontline are the best people to let companies know what's working and what needs to be improved – but how well do your current procedures for collecting this information work? If asking staff for their ideas only happens twice a year at the moment, switching feedback collection to a business app will allow it to happen on a much more regular basis. Staff will feel empowered knowing they can make suggestions freely, and you can prompt for feedback by sending out surveys through the app. The feedback itself can range from someone reporting a broken lightbulb to new product ideas.
Providing staff ways in which to submit honest and confidential feedback is valuable to both their engagement and your retention rates. Polls and surveys make employees feel listened to, which is proven to help well-being as they are able to get things off their chest in a safe way. In addition, the feedback given on the company will help you develop your HR strategies going forward and will provide leadership teams with insights on how to shape the business. Within the Fliplet app builder, we have ready-coded surveys for you to drag and drop into your HR Mobile app, so you can quickly check in with teams on any topic.
Feedback needs to happen both ways; not only do you need to give teams the tools for them to relay their feelings about workload, stress levels, and office culture, but you also need to ensure that managers are taking the time to let employees know how they are doing. Training managers to give effective feedback is quite a task, but the best leaders are those who are adept at offering praise and constructive criticism. When delivered properly, feedback has the ability to grow and develop the people of your organization, improve levels of trust and strengthen bonds. Ensure your management teams understand how to offer direct, empathetic, factual feedback that focuses on the fix. Employee feedback can take many forms, so take advantage of app technology to collect data and gather 360° opinions from cross-functional teams to understand how and where employees need to improve.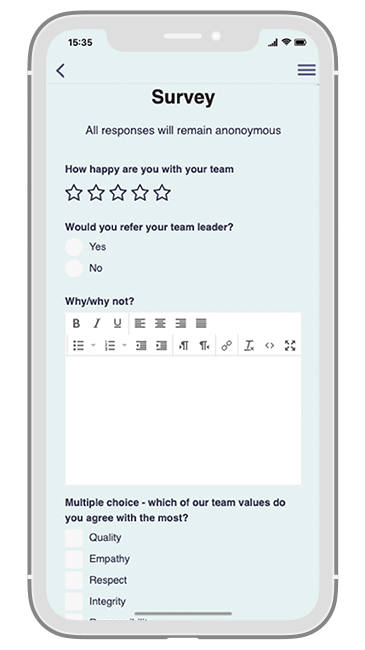 Use an App Builder to Create an Engagement App for Your Business
From HR support to talent engagement, a lot can be achieved with the help of a good HR mobile app. As app development moves away from requiring coding knowledge, by using an app maker to build your own mobile app you can make sure it specifically suits the needs of your business.
Fliplet app maker is simple and quick to use. You can build your app using your own company branding and choose the modules that suit your needs.
You can also read our article about the 5 top employee engagement apps to compare and decide which one best suits you.
Fliplet Case Study – Benesch US
Benesch is a US law firm who was looking for a simple solution to enable employees to access the firm's resources reported: "Using the Fliplet app templates, we were able to get something tangible up and running quickly, as opposed to coding from scratch." They have found their self-built app convenient for all their employees and an important productivity tool. "In a mobile environment, you can readily communicate with everyone in the firm. It has especially been handy in our current work from home environment."
Do you have a great app idea but no coding skills to execute them? Don't worry, with Fliplet you can build mobile apps for your businesses' HR department. Mobile apps are a great way to engage with your staff. Hiring a development team for the purpose of building an app can be an expensive undertaking. Take charge with no code app builders which let you take control of the narrative.
The Fliplet app builder enables HR Managers to create engaging shared spaces that bring teams together. The app maker is the easiest way for businesses to create and manage custom apps. We have seen the many benefits business apps can have when it comes to staff engagement activities, as well as helping organizations run more productively. If you are interested in finding out more, please contact us to book a Demo.