How an App Maker Can Help Future-Proof HR
The fact that mobile devices have become integral to the workplace is no surprise in a world of rapidly escalating smartphone ownership and a corresponding rise in the number of mobile workers. HR technology has dramatically changed the landscape of how people management works. With millennials now the largest cohort in the workforce, catering to those who have grown up with the internet and mobile devices is a necessity. But some businesses are struggling to keep up – According to Bamboo HR 59% of workers think that their company is too slow to deliver workplace apps.
Technology and software will soon feature in every aspect when we look at the future of HR. From recruitment and onboarding to payroll and engagement, workplace apps will give you and your employees more control over HR processes. HR Software can manage many parts of employee administration including personnel records, reporting, time tracking, scheduling, benefits, vacations, and performance management. It can also be used to track employee satisfaction and help HR leads to create a company culture where people feel valued and supported. While many companies have already implemented desktop solutions for these HR practices, now is the time to bring access to such features to mobile devices.
The Need for a Mobile-First Approach to HR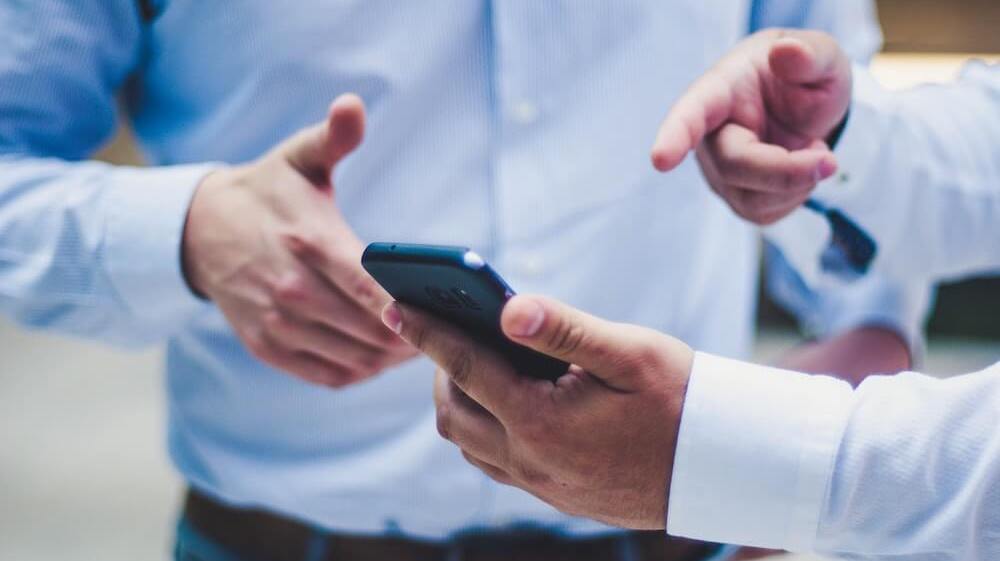 As long ago as 2018, a report by Emergence revealed that 80% of workers are deskless, which highlights the need for a mobile-first approach to HR. With employees working remotely or traveling for work, the easiest way for teams to stay connected is by reaching people via their smartphones. By using an app maker to create your own company app, you can update all staff via newsfeeds even when they are on the go. Apps can help employees get instant access to the information they need, at any time of the day, no matter where they are. An HR mobile app can empower employees to answer their questions, with easy access to HR policies and company resources. They can manage their own vacation schedules, update their personal details and track their benefits by themselves, leaving you time to focus on HR strategies.
Fliplet Case Study – Providence Anesthesiology Associates
Providence Anesthesiology Associates were investing in growing the company's IT services and one of the top priorities was to enable employees and clinicians to access important tools via their mobile device. Before Fliplet, they tried a lot of no-code tools for app development. Now, the team is already seeing the benefits of a truly mobile-optimized solution compared to the PDFs and websites they used previously; they are also confident that having one centralized point of information will help physicians save time as well as make it easier for the team to control security.
Apps for Recruitment and Onboarding
Mobile apps offer great opportunities for companies to make their recruitment process more efficient, save time and ensure they are hiring the right candidates. According to McKinsey, 87% of employees throughout the world are disengaged from their jobs and 85% of the global workforce are seeking new roles. With 70% of candidates using a mobile to browse for career opportunities, Apps for recruiting are becoming more and more popular.
HR Managers are quickly learning they can use no-code app builders to design the perfect app for their company's recruitment needs. By dragging and dropping different Fliplet modules, recruiters can build apps to source and manage candidates, build profiles, and share applications with colleagues. Apps allow recruiters and managers to save time by checking candidate CVs and applications wherever they are. This gives recruiters the chance to look through more CVs and to spend more time evaluating the right ones, ensuring that the perfect candidate is not overlooked.
Most importantly, apps can help make the recruitment process more engaging for both recruiters and candidates by allowing them to communicate with each other using a variety of methods. A Gallup survey discovered that 60% of millennials are open to new job opportunities, all of whom expect to be able to work using the software and devices they are most comfortable with, so don't let other companies poach your next recruit because they reached out via an app.
Apps aren't just for recruitment – they can also support the onboarding process too. By using an app maker, your HR team can create targeted onboarding experiences for mobiles, so that onboarding is easy, relevant, and intuitive for new starters. All training materials can be shared via the company app, while training workshops and inductions can be added to employee calendars. All in all, apps can create a very positive user experience for candidates and increase the company's reputation among bright new graduates and other applicants.
Security is Paramount
Data protection has a huge impact on most HR activities, so when considering the move to mobile HRMS (HR Management Software), it is important to keep security in mind. You do not want to be faced with GDPR compliance problems should a mobile device fall into the wrong hands. Smartphones already have security features built in and these can be utilized by HR Apps. For example, fingerprint signatures and face recognition will help keep data secure should a phone be left on train. But, should a phone go missing, the benefit of using Cloud-based technology means this is not the disaster the loss of a device once was.
Security is a core part of Fliplet's product and operating procedures. Fliplet works with many large blue-chip clients and consequently we've designed our security systems to meet all requirements. By using the Fliplet app maker, you can rest assured that all connections to Fliplet communicate using a secure connection and data at rest in Fliplet's production database is encrypted. Fliplet meets the security measures set out in the GDPR and will assist you with technical and organizational measures as you build your app to make sure you meet regulations.
The Future of Employee Engagement
While the benefits of embracing mobile technology are clear, the future looks even more exciting. With Facebook rebranding to Meta, big tech is looking at how the Metaverse will impact all aspects of our lives. What once was the domain of gamers, AI, and the Metaverse could, in the future, help engage and motivate employees in a new way. We're used to seeing concepts like scores, leader boards, and badges in games, but these could be utilized at work too. A gamification survey found that 89% believed they'd be more productive if their work was gamified. Returning to the topic of recruitment, something that is becoming increasingly popular is when recruitment processes are turned into sort of "games", with the aim of encouraging applicants to engage more with the whole process. This can also prove an incentive that encourages more users to complete applications. The possibility of engaging with gamification in a mobile format can be particularly appealing to candidates due to the ability to do so during their free time.
According to MorningBrew.com, HR leaders and Software Developers agree that in the coming years the rise of apps in HR functions will accelerate and tech solutions will help HR staff avoid being overwhelmed. They spoke to Gillian French at WorkVivo who believes "Apps will not replace HR professionals…but the tech they increasingly rely on will get more powerful". With careful planning, you can harness new technologies to build modern and productive HR processes that deliver better experiences for all.
The simplest way to start this journey is to create an HR Mobile app by using an app maker, as they do not require any technical knowledge. Fliplet is a no-code App Builder that can help your company optimize its mobile experience. Using our drag and drop components you can build the perfect, all-in-one mobile app for your specific needs. If you want to find out more, please contact us to book a Demo.