10 Best Incident Management Software Platforms in 2023
Written by Niamh Conneely
26 min read  |  16/05/2023

In the environment of corporate management, the capacity to successfully handle problems is vital. These incidents, whether they involve IT, security, or any other department, have the ability to interrupt operations and inflict severe damage. However, with incident management software, organizations can streamline their response, mitigate risks, and ensure quick recovery. 
We will examine the main options accessible in 2023 as well as the significance and function of incident management software in this blog.
Importance and Role of Incident Management Software
Incident management software plays an integral role in an organization's strategy to manage and mitigate incidents. These tools provide a systematic approach to incident tracking and management, ensuring a swift and effective response. They allow organizations to report incidents, monitor their resolution progress, analyze incident data, and gain actionable insights to prevent similar occurrences in the future. As a result, they are essential for maintaining operational continuity and minimizing downtime.
Now we understand the importance of incident management software, let's take a look at the top 10 incident management software you should be using in 2023.
Top 10 Incident Management Software in 2023
In this section, we'll introduce the top incident management software available in 2023, discussing their features, pricing, advantages, drawbacks, and ratings.
1.

Fliplet

Fliplets Emergency Management solution is a distinguished incident management platform that enables anyone to create specialized apps tailored to their needs, without the need of coding expertise. Fliplet offers pre-built templates that are completely customizable making it an effective tool for incident management. Fliplet's user-friendly interface, and adaptive platform ensure rapid response and efficient handling of incidents. This flexibility and adaptability have made it the go-to solution for small organizations to large enterprises..

Features:

1. Pre-planning & Preparedness Training

In the initial phase of incident management, Fliplet provides features designed to ensure your organization is well-prepared: 
Staff Training: Fliplet enables you to train your staff effectively for any incident, ensuring everyone understands their responsibilities and the procedures to follow.
Inspection Reminders and Drills: The software sends out reminders for regular inspections and drills, keeping your team alert and ready.
Role Management: Fliplet allows you to define and assign roles efficiently, ensuring everyone knows their responsibilities during an incident.
Always Up-to-Date Incident Action Plan: The software ensures your incident action plan is always current and accessible, allowing for quick and efficient response when an incident occurs.
2. Effective Response & Obtain Situational Awareness
During an actual incident, Fliplet provides vital features to facilitate an effective response and ensure complete situational awareness: 
Mass Notifications: Fliplet ensures timely communication across multiple channels and devices, including desktop, mobile via SMS, emails, and notifications.
Real-time Collaboration: Automated conference calls, phone calls, emails, notifications, and group chats are facilitated through the software, ensuring efficient communication during an incident.
Self-Reporting Features: Tools such as headcount systems ensure recovery and provide vital information on personnel safety.
Benchmark Dashboard: Fliplet provides a platform for real-time document sharing and timestamped updates on assets, personnel response, and key stakeholders' milestones.
Incident Action Plan: Checklists and tasks for incident documentation are readily accessible, ensuring a structured and effective response.
3. Recovery & Evaluation
In the post-incident phase, Fliplet offers features to assist with recovery and evaluation:
Organizational Emergency Response Stats: Fliplet provides statistics on the organization's emergency response, allowing you to evaluate the effectiveness of your incident management.

Individual Emergency Response Stats: Fliplet also provides data on individual responses, enabling you to assess and improve your team's performance during incidents. 
Advantages:
Rapid development and deployment of incident management apps, leading to faster response times and heightened efficiency

Extensive customization options tailored for incident management, facilitating bespoke incident response

Easy integration with existing systems for more holistic incident tracking and analysis

Strong security protocols ensure the safety of sensitive incident data
Drawbacks:
For complex incident management requirements, a degree of coding knowledge may be beneficial
G2 Rating:
Pricing: 
2.

NinjaOne

NinjaOne presents itself as an all-inclusive IT operations platform. It's crafted to handle a range of functions including remote monitoring and management (RMM), endpoint management, patch management, service desk, IT asset management, backup, and remote access. It's designed to safeguard endpoints from ransomware threats and provide full visibility into the managed environment.

Features:
Unified IT operations platform, offering RMM, endpoint management, and more

Automated vulnerability remediation

Deployment of next-gen security tools

Backup of critical business data

Cross-platform automation capabilities
Advantages:
Comprehensive, easy-to-use IT management tools

Reduces administrative burden through automation

Offers full visibility into the managed environment

Can protect endpoints from ransomware
Drawbacks:
It lacks some filter features

The comprehensive feature set might be overwhelming for some users

The look and feel of their product sometimes feels outdated
G2 Rating:
Pricing: 
Contact NinjaOne for a quote
3.

Splunk On-Call

Splunk On-Call is a comprehensive incident management tool designed to orchestrate and streamline incident response workflows. Built on a powerful platform, Splunk On-Call provides real-time visibility into the health of IT services and infrastructure, allowing teams to proactively manage incidents.

Features:
Centralized incident management dashboard

Real-time incident response orchestration

Automated on-call scheduling

Integrated post-incident reviews

Customizable alerting and escalation policies

Comprehensive analytics and reporting
Advantages:
Enables proactive incident management with real-time visibility

Streamlines incident response with automated workflows

Supports integrated post-incident reviews for continuous improvement

Customizable alerting and escalation policies to suit specific needs
Drawbacks:
Reviews suggest it is an expensive platform 

Some of the interface can seem a little cluttered

One G2 review stated the platform was "not user friendly and very difficult to configure"
G2 Rating: 
Pricing: 
Contact Splunk On-Call for a quote
4.

Opsgenie

Opsgenie, an IT incident management software, is designed to cater to organizations of all sizes. It offers sophisticated alerting capabilities and comprehensive tracking of each alert, while also integrating seamlessly with numerous other tools and applications.

Features:
Comprehensive alert tracking system

Seamless integration with various tools and applications

Mobile application support (Android and iOS)

End-to-end application flow monitoring

Incident response planning and preparation

Customizable status page creation
Advantages:
Detailed incident planning and preparation capabilities

Reliable alerting system ensuring critical alerts are not missed

Enhanced operational efficiency through valuable insights

Quick and easy setup of new numbers

Powerful, user-friendly dashboard
Drawbacks:
It is a little bit tough to get the hang of the user interface and functionalities when starting with it for the first time

Automations capabilities are very limited

The alert by a phone number is not a part of the base package
G2 Ratings:
Pricing:
Free – up to 5 users

Essentials – $9 per user / month

Standard – $19  per user / month

Enterprise – $29 per user / month
5.

PagerDuty

BeSafe facilitates the sharing of crucial tactical information between school administrators, facilities management and emergency first responders in real time, providing our emergency services with the information they need to act rapidly.

Key features:
Floorplans

Key contact data

Building features
Benefits:
The secure cloud technology delivers accurate and detailed information
Limitation:
The interface is not very intuitive and sometimes the loading of files for emergency personnel becomes slow and tedious
G2 Rating:
Price:
6.

HaloITSM

HaloITSM is a leading IT Service Management (ITSM) solution that covers a wide range of service management needs, including Incident Management. Designed to restore normal service operation quickly and minimize the impact on business operations, HaloITSM ensures optimal service quality and availability.

Features:
Nominate multiple request types as ITIL Incident Management requests for compliance

Easy escalation of incident request types to problem request types with intelligent linking

Comprehensive tracking and reporting of incident requests from occurrence to closure

Attach multiple incidents to problem requests and update all incidents from the problem request in one click
Advantages:
Modern and intuitive interface

Easy integration with popular applications like Azure DevOps, Office365, and Microsoft Teams

Comprehensive feature set that covers a wide range of ITSM needs

Extensive reporting capabilities
Drawbacks:
It can be difficult to find some features 

A lot of options are available but they are not always well explained / labeled within the tool

Some things can be a little complex to get working
G2 Ratings:
Pricing: 
Starts at $49 / month

Enterprise – contact HaloITSM
7.

ZenDesk

Zendesk is a renowned incident management tool designed to facilitate superior customer experiences. Its platform for customer service and engagement is potent, flexible, and scalable to meet the demands of any business, focusing primarily on tracking, prioritizing, and resolving customer tickets.

Features:
Flexible ticket management with automated workflow & screencasting

Multi-channel support, including mobile support

Robust reporting, REST API, and client-facing web interface

Forums feature for community building and customer engagement

Multi-Locale support for international business operations

Powerful integration capabilities
Advantages:
Centralizes sales and support inquiries

Delivers powerful reporting and client satisfaction surveys

Strong integration capabilities

Ability to automatically create rules for filing requests and emails
Drawbacks:
Reporting features are mostly limited to ticket fields, making it difficult to track agent productivity

Reviews suggest the support could be improved 
G2 Ratings:
Pricing: 
Zendesk pricing begins at $9 and can go up to $199 per user per month, varying according to the required features and plan tiers
8.

Jira Service Management

Jira Service Management is a widely recognized service desk platform designed to facilitate both IT and business service desks, as well as customer service. This tool is designed to deliver end-to-end service to clients and is developed on the JIRA platform, allowing it to integrate seamlessly with JIRA software.

Features:
Support for automation and Jira Software integration

Integration with Confluence, Machine Learning, APIs, and self-service tools

Provides real-time updates with the knowledge base and SLAs

Customizable templates for various project needs
Advantages:
Powerful and extensible with a robust implementation

Automated email triggering to relevant personnel for tasks

Provides a central point for testers and developers to track defects

Detailed information regarding defects is available on the portal, reducing the need for extensive documentation
Drawbacks:
Due to its numerous features, the portal can be difficult to understand initially

Email notifications can sometimes be delayed due to signatures and attachments

The interface design could be improved for better user experience
G2 Ratings:
Pricing: 
Free trial

Starting at $60 / month
9.

Spiceworks

Spiceworks is a popular open-source incident management tool designed to simplify the tasks of technicians and IT professionals. It offers a straightforward network monitoring software that provides real-time updates and alerts. Comprising networking tools that enable clients to establish and troubleshoot their networks, Spiceworks also has an online community where users can interact and seek advice from each other.

Features:
Real-time network monitoring and device inventory management

Trace routes, connectivity dashboard, SSL checker, port scanner

IP lookup, security tools, cloud cost monitor with remote support

Subnet calculator with an internet outage heat map
Advantages:
Spiceworks offers a user-friendly interface and being open-source, it's free and feature-rich

Good community support and plugins

Offers network device inventory and asset location tracking

Provides communication, accountability, reliability, and affordability
Drawbacks:
Spiceworks' default database may struggle to handle heavy loads

Inventory scanning can start unexpectedly

Frequent upgrades are needed as it is open source

The mobile application could be significantly improved
G2 Ratings:
Pricing: 
10.

LogicManager

LogicManager is an incident management tool offering integrated platforms for risk management. Its modular and scalable features cater to the needs of organizations of all sizes. LogicManager makes work easier by providing free professional services but also empowers users to streamline, focus, and improve risk management. With its wide range of integrated solutions, it provides a robust and intuitive platform for enhanced incident management.

Features:
Quick identification of achieved conditions and standards and areas of compliance that require attention

Gap analysis and report features for identifying high vulnerabilities

Capability to track and report client complaints throughout the organization

Functions include identifying, assessing, mitigating, monitoring, connecting, and reporting
Advantages:
Powerful integration and a user-friendly interface

Connects all enterprise risk management, governance, and compliance activities

Robust in nature with strong risk management capabilities
Drawbacks:
Performance can decrease when many operations are performed simultaneously

Documentation could be improved

Initial installation setup can be complex 
G2 Ratings:
Pricing:
Contact LogicManager for a quote 
In summary, Fliplet is an excellent choice for businesses in need of an effective, customizable, and user-friendly incident management solution. Its rich set of features such as customizable checklists, emergency testing, collaboration tools, real-time notifications, interactive learning tools, and post-emergency surveys, are specifically designed to streamline your incident management process.
Furthermore, Fliplet's ability to integrate seamlessly with existing systems, its robust security measures, and multi-platform compatibility make it an even more compelling option.
Whether you're a small organization seeking to improve your incident response or a large enterprise aiming to optimize your existing processes, Fliplet can offer a tailor-made solution to meet your unique needs. Its commitment to user experience and adaptability sets it apart, making Fliplet the ideal choice for your incident management requirements.
Still unsure? Check out this blog on why you should use a pre-built app builder.
Looking to manage more than just an incident? Check out this blog about top emergency management software.
Now we have seen the top options out there it is time to delve into the significance of having incident management software.
Why do you need an Incident Management Software?
Incident Management Software holds a vital place in the smooth functioning of businesses. By employing a comprehensive incident management system, organizations can respond effectively to issues and prevent minor incidents from escalating into major problems.
Benefits and Advantages of Utilizing Incident Management Software:
Proactive Identification:

Incident management software helps detect problems early before they escalate into major issues.
Streamlined Response:

It provides a systematic approach to managing incidents, which can significantly reduce downtime and minimize business disruption.
Enhanced Communication:

The software improves communication and collaboration among the response team, aiding in quicker resolution of incidents.
Improved Reporting:

With incident reporting software, businesses can generate detailed reports that help in identifying trends, spotting recurring issues, and improving their incident response strategies.
Regulatory Compliance:

It aids in maintaining regulatory compliance by ensuring that all incidents are recorded, tracked, and managed as per the regulations.
Essential Features to Consider When Choosing Incident Management Software:
Staff Training:

The software should offer a platform for conducting effective training to prepare staff for any emergencies. This training could be in the form of interactive learning tools, quizzes, decision trees, etc.
Inspection Reminders and Drills:

The system should allow for scheduling routine inspections and drills to ensure the preparedness of the team.
Role Management:

It should provide a feature to assign and manage roles for each team member during an incident.
Up-to-Date Incident Action Plan:

The software should automatically update the incident action plan in real-time based on the evolving situation.
Notifications:

During an incident, it's crucial to communicate swiftly and efficiently. The software should support mass notifications across multiple channels and devices including desktop, mobile via SMS, Emails, and app notifications.
Real-Time Collaboration:

Features like automated conference calls, phone calls, emails, notifications, group chats, and two-way SMS are crucial for effective communication and collaboration during an incident.
Self-Reporting Features:

The software should provide features such as headcount to ensure recovery and track who is safe and who might need help.
Dashboard:

A real-time dashboard providing timestamped updates on assets, personnel response, and key stakeholders' milestones is essential to maintain situational awareness.
Incident Action Plan:

The software should offer customizable checklists, tasks, and incident documentation features to manage the incident effectively.
Reporting and Analytics:

The software should provide comprehensive reporting and analytics tools to gain insights into the nature and frequency of incidents, their resolution times, and their impact on the business.
It is impossible to overstate the value of incident management tools in the complex and hectic business environment of today. They not only deal with problems as they arise, but they also offer advice on how to avoid them in the future, maintaining business continuity and raising client satisfaction.
It's critical to realize that not every incident management system will satisfy the particular needs of each incident management phase. Let's examine how to select the ideal incident management solution for your business at each stage of an issue. 
Incident Management Phases: Choosing the Right Incident Management Software for Each Phase
Effective incident management isn't a one-time event, but a cycle that includes different phases. Selecting the right incident management tools for each phase can make a significant difference in how an organization responds to and learns from incidents.
Before the Incident
Monitoring
Monitoring tools within incident management software can keep a watchful eye on your IT infrastructure, identifying potential issues before they become full-blown incidents.
Benefits:
Proactive incident prevention: By identifying anomalies early, you can prevent potential incidents and minimize disruption to your services.

Increased system uptime: Regular monitoring can lead to improved system performance and uptime, reducing the frequency and impact of incidents.
Features:
Real-time alerts: These alerts can inform the right team members instantly when predefined thresholds are breached.

Comprehensive dashboards: Dashboards provide a visual representation of your system's health, making it easy to spot trends or anomalies.
Service Desk
The service desk is the hub for all user communication and issue resolution within an organization.
Benefits:
Improved user satisfaction: A responsive service desk can lead to happier, more satisfied users.

Streamlined issue resolution: It can help track, prioritize, and resolve issues efficiently.
Features:
Ticket management: This allows for efficient tracking and management of all user-reported issues.

Automation: Automated responses and workflows can speed up resolution times and free up your team for more complex tasks.
Alerting and On-Call
Alerting and on-call management ensure that the right people are aware of and respond to incidents promptly.
Benefits:
Faster incident response: Prompt alerts can reduce the time it takes to start resolving an incident.

Reduced downtime: Faster responses generally lead to faster resolutions and less downtime.
Features:
Customizable alert parameters: These allow you to define what constitutes an incident and who should be notified.

Escalation policies: If the first line of response doesn't respond, the incident can be automatically escalated to ensure it gets the necessary attention.
During the Incident
Leveraging a Configuration Management Database (CMDB) for Faster Resolution
A Configuration Management Database (CMDB) is essentially a data warehouse where an organization stores all the important information about its IT infrastructure. In simple terms, it's like a massive inventory that keeps track of all the IT assets (referred to as configuration items or CIs) and the relationships between them. 
A CMDB can provide valuable context during an incident by detailing the relationships and dependencies between different elements of your IT infrastructure.
Benefits:
Improved decision-making: The additional context provided by a CMDB can guide decision-making during incident response.

Faster incident resolution: Understanding the interdependencies can help identify the root cause and potential solutions more quickly.
Features:
Relationship mapping: This shows how different components of your IT infrastructure are related, which can be invaluable during a major incident.

Detailed asset information: This can include data on software versions, patch levels, and more, which can be useful when trying to identify the cause of an incident.
Team Communication
During an incident, effective team communication is crucial for coordinating the response.
Benefits:
More efficient incident response: Clear communication can help avoid misunderstandings and ensure everyone is working towards the same goal.

Improved team collaboration: A common platform for communication can foster better collaboration and knowledge sharing.
Features:
Integrated chat: This allows team members to communicate directly within the incident management tool, keeping all relevant information in one place.

Incident timelines: These provide a running record of what has happened, which can aid in communication and post-incident analysis.
Customer Communication
Keeping customers informed during an incident can improve transparency and maintain trust.
Benefits:
Enhanced customer trust: Customers appreciate being kept in the loop during incidents.

Reduced support volume: Proactive communication can reduce the number of support inquiries during an incident.
Features:
Status pages: These can provide customers with real-time updates on
After the Incident
Postmortem and Analysis
Once an incident is resolved, the focus shifts to learning from the event to prevent recurrence and improve future responses. This is where postmortem and analysis features in incident management software come into play.
Benefits:
Learning and improvement: A thorough postmortem can help identify what went wrong, why it went wrong, and how to prevent it from happening again.

Increased resilience: The insights gained from postmortems can improve your incident management strategies, leading to quicker, more effective responses in the future.
Features:
Postmortem reports: These provide a structured way to analyze incidents, identify root causes, and recommend improvements.

Incident timeline: This captures all the actions taken during the incident, which can be reviewed during the postmortem to identify gaps in your response.
Issue Tracking
Issue tracking is crucial for managing known issues and ensuring they are resolved appropriately.
Benefits:
Enhanced visibility: Issue tracking provides a clear view of all known issues, their status, and who is responsible for resolving them.

Improved accountability: With clear assignment and tracking of issues, it's easier to hold individuals or teams accountable for resolution.
Features:
Issue registry: This provides a centralized place to manage all known issues.

Progress tracking: This lets you track the status of each issue, from identification through resolution.
An efficient incident management solution is essential for guaranteeing smooth operations at every stage. In addition to streamlining the process, incident management technologies like event tracking and incident reporting software also support learning and development. They lessen the impact of catastrophes on corporate operations and services, assisting organizations in remaining resilient in the face of interruptions.However, it is important to note that there can be some challenges that occur when implementing an incident management software. 
Navigating the Challenges of Implementing Incident Management Software
Implementing incident management software is a major undertaking that can pose several challenges for businesses. However, these challenges can be effectively navigated with strategic planning and careful execution.
Common Hurdles Businesses Encounter During the Software Implementation Phase:
Technical Compatibility: One of the primary challenges is ensuring that the new software is compatible with existing systems and processes.
Staff Training: Employees need to be trained on how to use the incident management system, which can be time-consuming and resource-intensive.
Resistance to Change: People are often resistant to change, and getting buy-in from all stakeholders can be a hurdle.
Cost: The expense of purchasing and implementing the software can be a challenge, particularly for smaller businesses.
Effective Strategies to Tackle These Challenges for Successful Software Adoption:
Comprehensive Planning: Start by assessing your organization's specific needs and the compatibility of the software with your existing infrastructure. This can help prevent technical issues down the line.
Regular Training and Support: Offer regular training sessions and provide support to employees as they learn to use the new system.
Change Management: Implement a change management process to help staff adapt to the new system. This could include communication about the benefits of the new software, involving users in the implementation process, and providing support during the transition.
Budgeting and ROI Analysis: Consider the total cost of ownership of the software, including purchase, implementation, and maintenance costs. Conduct a return on investment (ROI) analysis to understand the long-term value the software will bring to your organization.
The Evolving Role of Technology in Modern Incident Management:
As the business landscape continues to evolve, so do the capabilities of incident management solutions. Advanced technologies like AI and machine learning are now being incorporated into these solutions, enhancing their predictive capabilities and enabling more proactive incident management.
Incorporation of Advanced Technologies: Incident management solutions are now leveraging advanced technologies like Artificial Intelligence (AI) and Machine Learning (ML) to enhance their capabilities. For more on ai in app development, read our blog.
Proactive Incident Management:

These technologies enable more proactive incident management by improving the software's predictive capabilities.
Learning and Adaptation:

Modern incident management tools go beyond just tracking and resolving incidents. They also facilitate learning from each incident to adapt processes and improve resilience.
Improved Resilience:

Despite the challenges in implementation, the benefits of incident management software, especially in enhancing business resilience against future disruptions, make them a crucial investment for businesses.
Continuous Service Delivery:

With improved resilience and proactive management, businesses can ensure seamless operations and continuous service delivery, essential in today's fast-paced business environment.
Having delved into the challenges of implementing incident management software, it becomes clear that overcoming these hurdles is an integral part of optimizing your organization's response to incidents. Yet, the implementation of software is just one piece of a larger puzzle. 
It's crucial to remember that the true cornerstone of an effective incident management strategy is a well-structured and comprehensive Incident Management Plan. This plan not only streamlines responses to incidents but also allows for efficient utilization of the software tool, making it a pivotal component of your overall incident management strategy.
Incident Management Plan: The Cornerstone of Your Incident Management Strategy
An Incident Management Plan (IMP) serves as the foundation of your organization's incident management strategy, ensuring that you are well-prepared to deal with incidents as they arise. Having a comprehensive and well-structured IMP in place is crucial for businesses aiming to minimize disruptions and maintain smooth operations.
Significance of an Incident Management Plan for Businesses:
Minimize Downtime:

A well-crafted IMP can help your organization minimize downtime during an incident by outlining clear processes and procedures for a swift and efficient response.
Mitigate Risks:

By identifying potential risks and outlining strategies to manage them, an IMP can help organizations prevent incidents from escalating and causing further damage.
Reduce Costs:

Implementing an effective IMP can save your organization time and money by streamlining the incident response process and reducing the overall impact of incidents on your operations.
Preserve Reputation:

A swift and effective response to incidents can help maintain your organization's reputation and customer trust.
Regulatory Compliance:

In some industries, having an IMP is a regulatory requirement, ensuring that your organization remains compliant with relevant regulations.
Elements of a Comprehensive Incident Management Plan:
A comprehensive IMP should include the following components:
1. Roles and Responsibilities: Clearly define the roles and responsibilities of each team member involved in incident management.
2. Incident Identification and Classification: Establish a process for identifying and classifying incidents based on their severity and potential impact.
3. Incident Reporting and Escalation Procedures: Outline clear guidelines for reporting incidents and escalating them to the appropriate personnel.
4. Incident Response Procedures: Develop step-by-step procedures for responding to incidents, including communication protocols, resource allocation, and incident resolution.
5. Training and Awareness: Provide regular training and awareness programs to ensure that all employees are well-versed in the organization's incident management procedures.
6. Post-Incident Review and Analysis: Implement a process for conducting post-incident reviews to learn from each incident and improve your organization's incident management capabilities.
7. Continuous Improvement: Regularly review and update your IMP to ensure that it remains effective and relevant in the face of changing risks and evolving technology.
Incident Management Plan Template
Incident management isn't a static process. It's a discipline that demands constant refinement and adjustment according to the organization's needs, changes in technology, and emerging best practices. With Fliplet's emergency management solution, you can turn this demanding task into an efficient, manageable process. 
Fliplet allows you to transform your incident management plan into an interactive, easily accessible app. This means that instead of shuffling through paperwork or searching through numerous emails during a crisis, your team can navigate incidents smoothly via a comprehensive, user-friendly mobile or web application. From customizable checklists to real-time push, email, and SMS notifications, everything you need to manage an incident effectively is at your fingertips. 
Upon establishing your Incident Management Plan as the cornerstone of your strategy, it's crucial to consider the next pivotal element in effective incident management – communication. Communication during incidents isn't just an important aspect, it is the lifeline that ensures the smooth functioning of the entire process. This is where the power of incident management software comes into play.
An effective incident management system, equipped with a comprehensive suite of incident management tools, plays a vital role in facilitating communication during incidents. From the initial phase of incident reporting, through the stages of tracking and resolution, incident reporting software ensures that all relevant parties are informed and updated promptly. It also enables seamless collaboration among different teams and individuals, making it a crucial part of your incident management solutions.
Perks of Having a Well-Structured Incident Management Strategy:
Enhanced Preparedness:

A well-structured incident management strategy ensures that your organization is prepared to respond effectively to incidents, minimizing their impact on your operations.
Improved Coordination and Communication:

A clear incident management strategy facilitates better coordination and communication among team members, leading to a more efficient response to incidents.
Reduced Response Time:

With a solid incident management strategy in place, your organization can respond to incidents more quickly, reducing downtime and the potential for further damage.
Learning and Continuous Improvement:

An incident management strategy that includes post-incident reviews and analysis enables your organization to learn from each incident and continuously improve its incident management processes.
The Importance of Considering the Needs of Stakeholders and End-Users When Implementing the Software:
The successful implementation of any software, especially incident management software, requires careful consideration of the needs of stakeholders and end-users. This is paramount for several reasons.
User Acceptance and Adoption:

For the software to be effectively used, it is crucial that the end-users find it user-friendly, intuitive, and beneficial to their work. If they find the tool complicated or not addressing their specific needs, they are less likely to adopt it or may use it incorrectly, thus diminishing its intended benefits.
Stakeholder Satisfaction:

Stakeholders may include management, employees, customers, suppliers, or anyone else who has a vested interest in the organization's operations. Their needs and expectations could range from seamless communication, efficient resolution of issues, to comprehensive reports and analytics. Meeting these needs is essential to maintain their support and satisfaction.
Business Alignment:

The software should be aligned with the broader business goals and objectives. Understanding the needs of stakeholders and end-users helps ensure this alignment, contributing to the overall success of the organization.
Customization and Scalability:

Every organization is unique, and so are its incident management requirements. By considering the needs of stakeholders and end-users, the software can be customized and scaled appropriately. This ensures that the tool remains relevant and useful as the organization grows and evolves.
Risk Mitigation:

Stakeholders and end-users often have first-hand knowledge about the potential risks and issues that might arise in their specific domains. By considering their needs and insights, the software can be better equipped to predict, prevent, and manage these risks.
Communication During Incidents and the Role of Incident Management Software
During an incident, communication is of utmost importance. A clear, consistent, and rapid flow of information can make the difference between an incident that is effectively managed and one that spirals out of control. Incident management software plays a crucial role in facilitating efficient communication during crises.
The Criticality of Efficient Communication during Incidents:
Promotes Transparency:

Efficient communication during an incident helps in promoting transparency among all stakeholders involved. It ensures everyone is aware of the situation, the steps being taken to manage it, and their role in the process.
Ensures Coordination

: Clear communication is essential for ensuring coordination among different teams involved in incident management. It helps avoid confusion and duplication of efforts.
Builds Trust:

Prompt and effective communication during an incident can help build trust with customers and stakeholders, as it indicates that the organization is in control and is taking necessary steps to manage the situation.
Speeds up Resolution:

With clear communication, teams can quickly understand the issue at hand and work together towards resolving it, reducing the overall incident resolution time.
How Incident Management Software aids in Effective Communication during Crisis Situations:
Real-Time Updates:

Incident management software provides real-time updates and alerts to all relevant stakeholders, ensuring everyone is aware of the situation as it unfolds.
Automated Communication:

The software can automate communication tasks like sending out notifications, updates, and reports, freeing up human resources to focus on managing the incident.
Centralized Communication Platform:

Incident management software serves as a centralized platform for all incident-related communication, helping avoid miscommunication and information gaps.
Documentation and Records:

The software records all communication related to an incident, which can be helpful for post-incident analysis and future reference.
Accessibility:

Incident management solutions often come with mobile capabilities, ensuring stakeholders can stay connected and receive updates no matter where they are.
The Advantage of Mobile Applications in Incident Communication:
Push Notifications:

Mobile apps can send push notifications directly to users' devices. This ensures immediate delivery and reception of critical information and updates during an incident, even if the user is not actively using the app at that moment.
Accessibility:

Almost everyone carries a smartphone with them at all times. Therefore, having a mobile incident management app means stakeholders can stay informed and connected, no matter where they are.
Centralized Information:

Mobile apps can serve as a centralized hub for all incident-related information. This includes updates, instructions, contacts, and resources. It helps to avoid confusion and ensures that everyone has access to the same, consistent information.
Interactive and User-Friendly Interface

: Mobile apps usually come with user-friendly and interactive interfaces. This makes it easy for stakeholders to navigate through the app, find the information they need, and take necessary actions promptly when they need them the most.
Offline Accessibility

: Mobile apps often provide offline accessibility to critical information. This can be particularly useful when network connectivity is an issue during an incident.
Find out how to scale your mobile enterprise app without coding or IT resources.
Having delved into the importance of communication during incidents and the crucial role that incident management software plays, it becomes clear how these tools can influence the overall efficiency of your incident management strategy. But to fully appreciate the impact of an incident management system, it's essential to look at the data. Numbers and trends provide an empirical understanding of the effectiveness of incident management solutions, reinforcing the importance of these tools in maintaining business operations and continuity.
Incident reporting software, tracking systems, and other incident management tools are not merely supportive elements of your strategy. They are instrumental in reducing downtime, improving response times, and ultimately mitigating the negative effects of incidents. Incident management statistics provide a wealth of insights into the practical benefits of these solutions, showcasing how they enhance and streamline the incident response process.
Incident Management Statistics
Understanding the frequency and impact of incidents can shed light on the importance of effective incident management. Let's delve into some relevant data and statistics that underscore this point
Relevant Statistics and Data on the Frequency and Impact of Incidents:
According to a Ponemon Institute study, the average cost of a data breach in the United States was $8.64 million in 2020.
43% of cyberattacks target small businesses, and 60% of small businesses that suffer a cyberattack go out of business within six months. (source: Verizon)
The financial sector is the most targeted industry for cyberattacks, accounting for 35% of all attacks. (source: Trustwave Global Security Report)
In 2020, 80% of organizations experienced at least one security incident. (source: IBM Security)
53% of data breaches were caused by malicious or criminal attacks. (source: Verizon)
In 2020, there were over 5,200 publicly disclosed data breaches, exposing over 7.8 billion records. (source: Risk Based Security)
The average time to identify and contain a data breach is 280 days. (source: IBM Security)
90% of cyberattacks start with a phishing email. (source: Proofpoint)
These statistics highlight the importance of being prepared for incidents. An effective incident management solution not only helps in addressing these incidents but can also significantly reduce their potential impact.
The Paramount Importance of Preparedness for Such Incidents:
Being prepared for incidents is not just a best practice; it's a business necessity. Here's why:
Minimize Downtime:

Effective incident management can significantly reduce the duration of an incident, minimizing downtime and the associated costs.
Protect Reputation:

Companies that handle incidents effectively can maintain their reputation and customer trust, while those that don't risk damaging their brand.
Ensure Compliance:

Many industries have regulations requiring companies to have incident management plans in place. Being prepared ensures compliance with these regulations.
Improve Efficiency:

With a proper incident management system in place, incidents can be resolved more efficiently, freeing up resources for other tasks.
Learn and Improve:

Every incident provides a learning opportunity. By analyzing incidents, companies can identify areas for improvement and take steps to prevent similar incidents in the future.
After looking at the data that supports the significance of incident management software, we can now cast our eyes towards the horizon and consider what the future may hold for this crucial industry. Incident management systems will continue to adapt and innovate, utilizing new trends and technologies to improve their capabilities, just as they have in the past.
The Future of Incident Management: Upcoming Trends and Technologies
As we step further into the digital era, the landscape of incident management is rapidly evolving. The advent of new technologies and approaches promises to redefine the way we prepare for, respond to, and learn from incidents.
Exploration of Emerging Trends in Incident Management:
1. Artificial Intelligence (AI) and Machine Learning (ML): AI and ML can analyze vast amounts of data to predict potential incidents before they occur, enabling organizations to take preventative measures. They can also automate repetitive tasks, allowing human resources to focus on more complex incident management tasks.
2. Mobile-First Approach: As discussed earlier, mobile apps play a significant role in incident management. Their importance will only grow in the future, with more functionalities being added, like geolocation, augmented reality, and more.
3. Predictive Analytics: Predictive analytics uses historical data to predict future incidents. It can help organizations to identify potential risks and take necessary actions in advance.
4. Integration and Automation: The integration of incident management software with other business systems can automate the incident response process. Automation can speed up incident resolution, reduce human error, and free up staff for more important tasks.
Insight into How These Technologies are Redefining the Future of Incident Management:
These emerging technologies are set to revolutionize incident management in numerous ways:
Proactive Rather Than Reactive:

With predictive analytics and AI, we can foresee potential issues and deal with them proactively rather than just reacting to incidents.
Improved Efficiency

: Automation and integration with other systems can streamline the incident response process, reducing resolution time and improving efficiency.
Enhanced Communication:

The mobile-first approach ensures that critical information is accessible anytime, anywhere, enhancing communication and coordination during incidents.
Potential Impact of These Trends and Technologies on Businesses and Communities:
The potential impact of these trends and technologies is immense:
Reduced Downtime

: By predicting and preventing incidents, and speeding up incident resolution, these technologies can significantly reduce downtime, saving businesses time and money.
Improved Safety:

In the case of safety incidents, these technologies can help to prevent accidents, ensuring the safety of employees and the community.
Greater Resilience

: By enabling businesses to respond effectively to incidents, these technologies can help them to become more resilient, capable of withstanding and bouncing back from any disruption.
Conclusion
In summary, the role of incident management software in today's business environment is paramount. The ability to effectively manage, track, and resolve incidents is a critical aspect of maintaining operational efficiency, minimizing downtime, and ensuring customer satisfaction.
Incident management systems provide us with the necessary tools to swiftly navigate through any disruptions, ensuring continuity of service. With the help of incident reporting software, we're able to maintain a clear record of incidents, learn from past experiences, and prevent future disruptions.
The sophistication and integration of incident management solutions have greatly improved, providing comprehensive platforms that cater to all aspects of incident management. These solutions equip us with advanced incident tracking capabilities, enabling us to monitor incident progression and resolution effectively.
Incident management tools like Fliplet have proven to be highly effective at streamlining the incident management process. Fliplet's Emergency Management solution, in particular, stands out for its impressive suite of features, which include customizable checklists, interactive learning tools, and efficient notification systems. These tools are instrumental in creating a robust and proactive incident management strategy.
As we look towards the future, we can expect continuous advancements in incident management solution technologies. With the increasing integration of AI and predictive analytics, we can anticipate even more efficient and effective incident management systems.
In the ever-evolving landscape of incident management, investing in a comprehensive and future-ready incident management software like Fliplet will undoubtedly prove to be a strategic move. With its robust and feature-rich platform, Fliplet offers a promising solution for managing incidents effectively, making it a compelling choice for businesses of all sizes.
What is software incident management?
Software incident management is a process designed to handle and resolve issues or "incidents" that occur within a software system. These incidents could range from minor issues, like a small bug affecting a non-critical part of the system, to major ones, such as a system-wide outage or a security breach.
Here's a simple analogy: imagine your software system is a city, and an incident is like a traffic jam. The incident management process is the traffic control center that identifies where the jam is, figures out what's causing it, communicates with the affected drivers, and takes the necessary steps to resolve the issue and get traffic moving again.
In the context of software systems, this process usually involves the following steps:
Detection: The first step is to identify that an incident has occurred. This could be done through automated monitoring tools that alert the team when something goes wrong, or through reports from users facing issues.

Classification: Once an incident is detected, it's categorized based on its severity and impact. This helps in prioritizing which incidents to address first.

Investigation: The team then investigates the incident to understand its cause and determine the best way to resolve it.

Resolution: The team applies the necessary fixes to resolve the incident and restore normal service.

Review: After the incident is resolved, the team reviews what happened, why it happened, and how it was handled. This helps in improving the system and the incident management process to prevent similar incidents in the future or handle them more effectively.
Incident management is a critical part of maintaining the reliability and availability of a software system. A good incident management process can help minimize the impact of incidents on the system's users and the business operations that rely on it.
What is the ITIL incident management system?
The ITIL (Information Technology Infrastructure Library) Incident Management process is a framework designed to handle incidents in an IT environment. It's part of the ITIL Service Operation stage of the ITIL lifecycle, which focuses on ensuring that IT services are delivered effectively and efficiently.
The main goal of ITIL Incident Management is to restore normal service operation as quickly as possible and minimize the adverse impact on business operations, thus ensuring that the best possible levels of service quality and availability are maintained.
Here's a step-by-step breakdown of the ITIL Incident Management process:
Incident Identification: This step involves identifying an incident. This could be through a system alert, a helpdesk call, or an email from a user reporting an issue.

Incident Logging: Every incident, regardless of how minor it may seem, is logged for tracking purposes. This log includes details like the time the incident was identified, who reported it, the nature of the incident, etc.

Incident Categorization: The incident is then categorized based on its nature and impact on business operations. This could be something like 'hardware failure', 'software bug', 'network issue', etc.

Incident Prioritization: Depending on the impact and urgency of the incident, it's assigned a priority level. This helps the support team to deal with high-priority incidents first.

Incident Response: The support team investigates and diagnoses the incident, then takes the necessary steps to resolve it.

Incident Resolution and Recovery: Once a solution has been found, it's applied to resolve the incident and restore normal service operation.

Incident Closure: After the incident has been resolved, it's formally closed in the system.

Review and Analysis: The team reviews the incident, its impact, how it was handled, and what can be done to prevent similar incidents in the future. This is part of the continuous improvement process.
The ITIL Incident Management process is widely recognized as a best practice framework for managing IT incidents effectively and efficiently. It's designed to be adaptable and can be customized to suit the specific needs of any organization.
Is incident management the same as ITSM?
While incident management is a critical aspect of IT Service Management (ITSM), they are not the same thing. ITSM is a broader term that refers to all the activities involved in designing, creating, delivering, supporting, and managing the lifecycle of IT services. Incident management, on the other hand, is a specific process within ITSM that focuses on managing and resolving incidents to restore normal service operation as quickly as possible. 
Therefore, while incident management is a crucial part of ITSM, it's only one piece of a larger picture that includes other processes like problem management, change management, and service level management, among others.
What are the 7 steps of incident management?
1. Prepare: This is the first step of incident management and it involves developing an incident response plan, setting up your incident management team, and conducting regular training and drills to ensure readiness.
2. Identify: The next step is to identify when an incident has occurred. This involves monitoring systems and networks for signs of incidents, which can be done using various tools and technologies.
3. Contain: Once an incident is identified, the immediate goal is to contain it to prevent further damage. This could involve isolating affected systems or networks, or applying temporary fixes.
4. Eradicate: After containing the incident, the next step is to find and remove the root cause of the incident. This could involve removing malware, repairing system vulnerabilities, or resolving other underlying issues that led to the incident.
5. Restore: Once the root cause has been eradicated, the next step is to restore systems or services to their normal operation. This may involve fixing damaged systems, recovering lost data, or reconfiguring network settings.
6. Learn: After the incident is resolved, it's crucial to learn from it. This involves conducting a post-incident review to identify what went wrong, what was done well, and what could be improved for future incident response.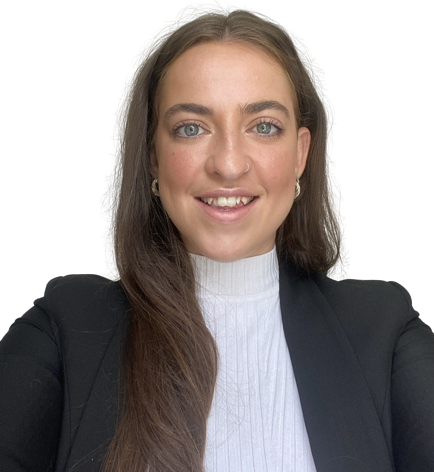 Niamh Conneely is the Content Writer and Marketing Executive at Fliplet – an
app building platform that enables anyone to easily create engaging and interactive mobile and web apps.
Niamh has experience in content creation and writing and has achieved two level 6 awards for The Chartered Institute of Marketing. She has developed skills to help organizations deal with the challenges of a fast-moving marketplace. Connect with Niamh on Linkedin.