Top 10 Task Management Apps for Teams
Written by Niamh Conneely
24 min read  |  13/07/2023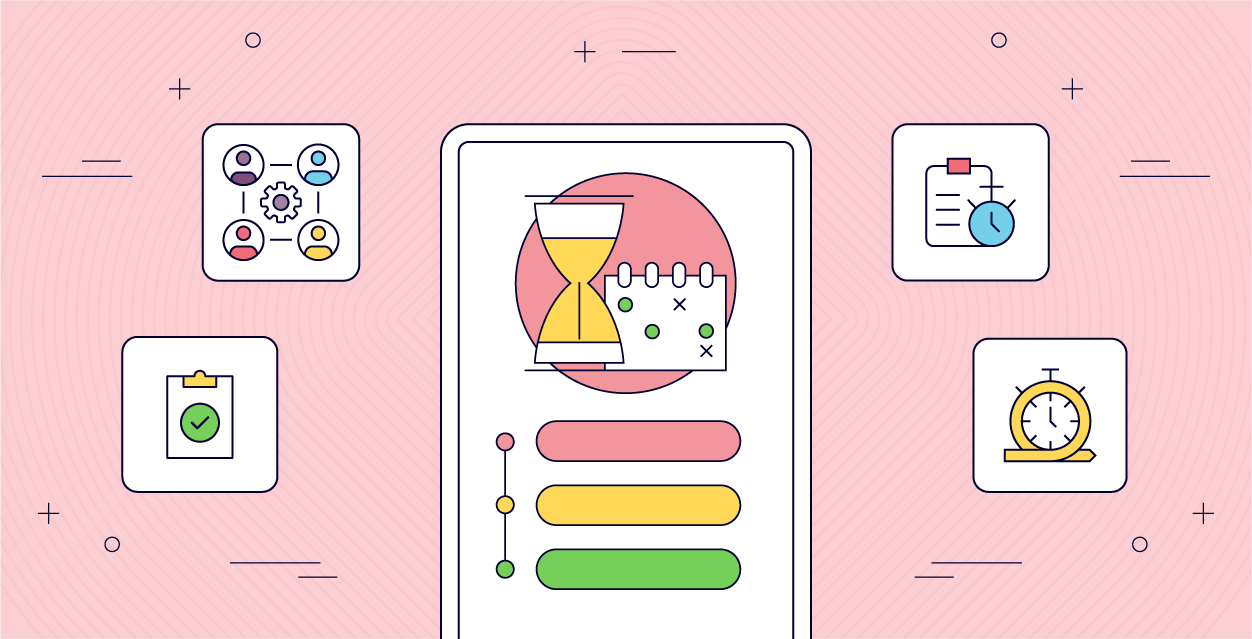 Every year, approximately $48 trillion is invested in projects. Yet according to the Standish Group, only 35% of projects are considered successful. The wasted resources and unrealized benefits of the other 65% are mind-blowing (Chaos report).
Managing tasks effectively has become more important than ever. Whether you're a solo entrepreneur juggling multiple roles, a project manager overseeing a diverse team, or a busy professional trying to keep on top of your ever-growing to-do list, you've probably found it challenging at times to manage tasks effectively. This is where task management apps come in.
This blog will walk you through the importance of task management apps. We will recommend the top 10 task management apps you can use, their benefits, how they can improve team productivity, and the crucial features you should look for when selecting one. We'll also dive into how artificial intelligence is changing the landscape of task management and why it's essential to stay ahead of these technological advancements.
So whether you're new to task management apps or seeking to upgrade your current tool, this blog is for you.
Top 10 Task Management Apps for Teams List
1.

Fliplet

Fliplet is not your typical task management software. Fliplet is a no code app builder platform that allows anyone to give their classic task management apps an additional layer of customization.

Fliplet works in a simple, yet powerful way. Fliplet offers you a selection of features that all task management apps have but allows you to customize it to your specific needs. All that without any coding.
The solution can be used in multiple different ways and across different teams and industries such as, a construction team to be able to share real-time images within their task management app. Or a marketing agency being able to create projects that clients can comment on.
So don't waste any time! Take checklists and project management to the next level by launching your own task tracking app with Fliplet's Task Management solution. Fliplet offers two solutions: a simple checklist for task management and an advanced solution for advanced project management requirements. With Fliplet, rest assured that you will have a truly custom Task Management app tailored to your team's requirements, ensuring that you can stay on top of your tasks. 
Key features
Assign tasks to other users 

Access your tasks on any device: mobile, tablet and computer

Sort lists by status, tags and due date according to your needs

Create task lists on the go

View, filter and sort all task / project lists

View completed items those that are left to be checked off your list

Prioritize your tasks
Differences between free and paid versions
To get started with Fliplet is completely free. You can learn the platform and start building your task management app. The paid plans will unlock additional features and whether you're an individual, a start-up or a large enterprise, we have a plan to meet your budget and requirements.
With the free plan you can publish a web app, get app analytics to discover what is working well, send web notifications and have the support you need to begin building your app. 
With the enterprise plans you can expect to have integration options to fit your requirements with existing platforms that you use, and publish your app on mobile, tablet and desktop. As well as this you can expect enterprise-grade security around your app and the data it holds. 
To see a full comparison of the pricing plans just head over to our pricing page. 
Pros
Easy to use, no coding skills required

Scalable 

Robust security features

Brand the app 

Fully customizable 

App analytics 

Publish apps quickly on any device as web apps or in apple app store or google play

Great customer support 

Enterprise plans get a dedicated account manager 
Cons
"Took a little bit of persistence to get started, but now feels very familiar and productive." Read the full review.
Integrations
Fliplet's Zapier integration allows you to seamlessly connect with thousands of top-tier apps. This empowers you to automate your tasks, saving time for more important duties, all without needing any coding skills. These apps include Microsoft Teams, Google Sheets, Outlook, Google Calendar, Asana and thousands of more apps.  As well as the Zapier integration you can connect your existing software and platforms with Flilplet to extend their capabilities such as Microsoft Teams, HighQ and more.
Price
Public plan $9.90/month

Private plan $19.90/month

Private plus plan $29.90/month

Enterprise plan

contact Fliplet

.
Review 
G2: 4.6/5
Capterra: 4.8/5
Take control of your tasks and free up your time – book a demo and experience the power of efficient task management with Fliplet
2.

Basecamp

Basecamp is a comprehensive project management tool designed to optimize communication and workflows, catering to both remote and on-site teams.
Key features
Message board

To do lists

Document sharing
Differences between free and paid versions
Basecamp does not offer a free plan. 
Pros
One of Basecamp's main advantages is its flat-fee pricing model, eliminating concerns about user-based costs. It amalgamates communication, project management, and file storage into one platform, enhancing efficiency and collaboration.
Cons
The non-customizable flat rate of Basecamp's pricing may not be suitable for smaller teams as it includes features that may not be necessary for their needs.
Integrations
Basecamp has a wide variety of integrations such as Unito.io, Tick, Project Buddy, Zapier and much more. Take a look at all the integrations that they offer.
Price
Basecamp $15 per user/month – perfect for freelancers 

Basecamp pro  $299/month
Review 
G2: 4.1/5
Capterra: 4.3/5
3.

Todoist

Todoist is a task management application, designed with a streamlined interface to simplify the organization of tasks across various projects. Its core function is to help with the manual task progress tracking.
Key features
Rapid task addition

Task categorization and prioritization

Task delegation

Notifications
Differences between free and paid versions
With the free plan you get 5 active projects, 5 collaborators per project, 5 MB file uploads, 3 filters and 1-week activity history. With the business plan 500 active projects per member, 50 people per project, team inbox, team billing and admin & member roles.
Pros
Maintains a log of all accomplished tasks

Incorporates a productivity graph for easy productivity tracking

Offers real-time notifications to stay updated on all task activities
Cons
"Some technical issues when creating new tasks, and sometimes people found it challenging to navigate through the app." G2 review June 2023
Integrations
Todoist has a huge selection of integrations such as Outlook, Chrome, Airmail, BusyCal, Gmail, Slack and more. 
Price
Free plan

Pro $4 per user/month

Business $6 per user/month
Review
G2 4.4/5 
Capterra 4.6/5
4.

Monday

Monday.com is a team collaboration and project management platform designed to help teams work more efficiently and collaboratively. With a highly customizable interface, Monday.com allows users to create and manage tasks, set deadlines, assign team members, track progress, and visualize data in a variety of ways.
Key features
Dashboard

Automations

Gantt charts
Differences between free and paid versions
With the free plan you get up to 3 boards, unlimited docs, 200+ templates, over 20 column types, 2 team members andiOS and Android apps. The Enterprise plan allows you to receive automations & integrations, enterprise-grade security & governance, advanced reporting and analytics.
Pros
Monday can be used for both tracking your own tasks and for teamwork. It is very easy to use and provides great visibility of what activities everyone is working on. 
Cons
Monday's capabilities may not be suitable for larger projects, and its limited features may not meet the needs of busy teams, leaving them seeking a more comprehensive solution.
Integrations
Monday has a selection of integrations, such as Linkedin, Trello, Slack, Eventbrite, Facebook.
Price
Free

Basic: $8 per user per month 

Standard: $10 per user per month 

Pro: $16 per user per month 

Enterprise: Custom pricing for organizations with specific need
Review 
G2: 4.7/5
Capterra: 4.6/5
5.

ClickUp

ClickUp is an all-in-one productivity platform where teams come together to plan, organize, and collaborate on work using tasks, Docs, Chat, Goals, Whiteboards, and more. Easily customized with just a few clicks, ClickUp helps teams of all types and sizes deliver work more effectively. 
Key features
Granular time estimates for precise task management

Time-in-status tracking for project progression

Work-in-progress limits to prevent overload

Multiple viewing options including Gantt charts, tables, workload, and more for versatile project visualization
Differences between free and paid versions
Some of the features you can expect with the free plan are unlimited tasks, collaborative docs, whiteboards and real-time chat. With the enterprise plan you can expect to receive white labeling, advanced permissions, enterprise API, unlimited custom roles and team sharing for spaces.
Pros
Click up has an easy interface that is intuitively split per project and per category making it easy to stay on top of tasks. 
Cons
One potential downside of ClickUp is that the majority of its advanced security features and enhanced support are reserved for its custom enterprise plans, which may not be accessible to all businesses.
Integrations
Like the other Task Management apps we have listed, Click up also has a variety of integrations such as Outlook, Slack, Gitlab, Github, Hubspot and more.
Price
Free plan

Unlimited $5 per user/month

Business $12 per user/month

Business plus $19 per user/month

Enterprise – contact ClickUp
Review 
G2 4.7/5
Capterra 4.7/5
6.

Fellow

Fellow is a task management software that emphasizes on enhancing the productivity of meetings. It allows teams to determine key action items, share feedback, and take notes in an integrated environment with other important apps.
Key features
A unified hub for meeting agendas, notes, feedback, and action items

Automatic organization of notes by calendar event for easy referencing

Wide selection of meeting-related templates and idea streams

Integrations with a variety of apps, from Google Calendar to HR platforms like Workday
Differences between free and paid versions
With Fellow's free plan you can get meeting notes, private streams, send notes and meeting timer. The enterprise plan allows you to get multiple assignees on action items, comments, meeting automations and the ability to export notes. 
Pros
Fellow aims to maximize the outcome of your meetings, making it an invaluable tool for task determination, assignment, and management. It houses a vast array of tools related to meetings.
Cons
While Fellow excels at enhancing the productivity of meetings, it is not a comprehensive project management tool like some other entries on this list. This may only be a disadvantage if you're seeking a full-fledged project management solution.
Integrations
You can integrate tools with Fellow such as Asana, BambooHR, Chrome, ClickUp, Figma and more. 
Price
Free

Pro $6 per user/month

Business contact Fellow

Enterprise contact Fellow
Review
G2 4.7/5
Capterra 4.9/5
7.

Airtable

With a spreadsheet-like interface that anyone can use, real-time collaboration, and rich features like file attachments and reporting, Airtable is a modern database helping you stay on track.
Key features
Simplify and streamline workflows

Sync data across teams and tables

Easy to use interface
Differences between free and paid versions
With the free plan you get 1 sync integration, 1,200 records per base, 2GB of attachments per base. With the enterprise plan you get Unlimited workspaces per organization, unlimited extensions, salesforce & Jira on-prem sync integrations, 250,000 records per base and 1,000GB of attachments per base.
Pros
Airtable has great customization options, making it a good choice for professional or enterprise-level users seeking a flexible task management tool.
Cons
"The user interface can be a bit confusing at times, and I have found the search function to be unreliable." Capterra review March 2023
Integrations
You can integrate Airtable with Google Drive, Salesforce and Zendesk.
Price
Free

Plus

$10 per user /month

Pro $20 per user /month

Enterprise – Contact Fellow
Review 
G2 4.6
Capterra 4.7/5
8.

Hive

Hive is a comprehensive productivity platform aimed at streamlining project management and enhancing team collaboration. It combines an array of tools into one central hub, making it easier to plan, execute, and complete tasks.
Key features
Management of tasks in stages via Kanban boards

Real-time analytics for monitoring project progress

Capability to upload, organize, and attach files to tasks
Differences between free and paid versions
With the free plan you get up to 10 users, no limit ever on tasks, unlimited tasks, unlimited collaborative notes. For enterprise you get flexible add-ons. You can monitor access to specific parts of Hive including projects and actions and you get enhanced security and permission controls. 
Pros
Hive offers multiple task views, providing flexibility to manage tasks in a manner that suits your workflow best

Direct messaging feature facilitates smooth communication among team members

Built-in templates expedite the process of setting up task management
Cons
The mobile app has reduced functionality compared to desktop.
Integrations
You can integrate Hive with Zapier and you can connect popular apps such as Google Calendar, Google Drive, Zoom and more.
Price
Free

Teams $12 per user/month

Enterprise – contact Hive
Review 
G2 4.6/5
Capterra 4.5/5
9.

Asana

Asana is a robust project and workflow management platform renowned for its features focused on task lists, comments, notifications, and other team collaboration aspects. It allows teams to organize their work efficiently and communicate seamlessly in one place.
Key features
Tasks can be organized by deadlines or projects

Commenting on tasks and tagging teammates for collaboration

Private messaging feature among teammates

Notification system triggered by various actions, such as task assignments
Differences between free and paid versions
With the free plan you get unlimited tasks, projects, messages and activity logs. With the business plan the features you have access to are approvals, proofing, advanced reporting and time tracking. 
Pros
Asana makes it easy to group project tasks, assign them to team members, and set due dates

It provides a detailed overview of each team member's assignments and deadlines, promoting transparency and accountability
Cons
Asana does not offer Gantt chart creation, which can limit project visualization

It lacks a feature to plot an ideal timeframe for each task, which could help with time management and efficiency
Integrations
You can integrate Asana with Trello, Microsoft Teams, Adobe Creative Cloud, Google Drive and more. 
Price
Free plan

Premium $10.99 per user/month

Business $24.99 per user/month
Review 
G2 4.5/7
Capterra 4.5/5
10.

Trello

Trello utilizes a highly visual interface where tasks are symbolized as cards that can be moved across customizable boards and lists, providing users with a clear overview of their tasks and project progress.
Key features
Board view for visual representation of tasks

Tasks symbolized as movable Trello cards

No-code automations for streamlining workflows

Power-Ups for enhancing Trello's functionality
Differences between free and paid versions
Trello's free version offers basic features and functionality suitable for individuals or smaller teams managing any project. However, the paid plans unlock additional features such as unlimited boards, advanced checklists, multiple views, workplace-level templates, and more.
Pros
Provides a comprehensive overview of tasks and projects

Allows extensive dashboard customization

Offers integrations with a multitude of third-party apps
Cons
Contains fewer built-in features compared to some competitors

Might not be suitable for larger teams due to scalability issues
Integrations
You can integrate Trello with Slack, Jira Cloud, Miro, Microsoft teams and more.
Price
Free

Standard $5 per user/month

Premium $10 per user/month

Enterprise starting at $17.50
Review 
G2 4.4/5
Capterra 4.5/5
Solutions comparison table 
| | | | |
| --- | --- | --- | --- |
| | Free plan | G2 rating | Price |
| Fliplet | Yes | 4.6 | $9.9 p/m |
| Basecamp | No | 4.1 | $15 p/m |
| Todoist | Yes | 4.4 | $4 p/m |
| Monday | Yes | 4.7 | $8 p/m |
| ClickUp | Yes | 4.7 | $5 p/m |
| Fellow | Yes | 4.7 | $6 p/m |
| Airtable | Yes | 4.6 | $10 p/m |
| Hive | Yes | 4.6 | $12 p/m |
| Asana | Yes | 4.5 | $10.99 p/m |
| Trello | Yes | 4.4 | $5 p/m |
What is a Task Management App?
A task management app is designed to help individuals or teams track and manage their tasks and projects more effectively. These tools act as a digital to-do list, providing a clear, organized platform where users can prioritize tasks, set deadlines, assign responsibilities, and track progress. Task management apps may also show the level of priority between tasks so you know in what order things need to be done.
Task management apps don't just serve as a digital checklist, they help streamline your workday, enhance team communication, and ensure a balanced workload. From the ability to view all your tasks at a glance to prioritizing duties based on their urgency, a task management app equips you to tactically navigate through your day. If you are looking to improve your teams communication further Fliplet has a Communication solution and we also reviewed the 15 best team communication apps of 2023.
Why do you need Task Management software?
A good task management app can transform the way you track tasks and facilitate team collaboration. Here's what it brings to the table:
Plan ahead:

The prime advantage of a sophisticated task management app is its ability to have all your tasks in one accessible location. This approach saves you from the trouble of rummaging through different files or platforms. Having your tasks accessible on a mobile app offers you the flexibility to get a quick glimpse of your tasks on the go. So, whether you're commuting or grabbing that morning coffee, you can use the app to plan your day efficiently before you even set foot in the office. This way, you are aware of what the day holds for you and can strategically organize your workflow.
Improves visibility and communication:

Task management apps are not just about keeping tasks organized, they play a pivotal role in enhancing team communication and visibility. These tools allow managers and colleagues to get a comprehensive picture of the team's workload, making it easier to assess who is overburdened or who could take on more tasks. This visibility provides a sense of understanding and support within the team, preventing burnout and ensuring fair distribution of work. 
Helps with task prioritization: Naturally, some tasks will take precedence or require immediate attention over others. Effective task management involves defining different priority levels and deadlines for each task. Your chosen task management platform should allow you to designate deadlines that reflect these priorities. Additionally, it should support the creation of subtasks to assist team members in maintaining project momentum.
A centralized place for work files:

Even the most effective individuals might occasionally miss something. Given the multitude of tasks that you need to oversee, it's nearly unavoidable to let some details fall through the cracks. However, incorporating task management software can help you mitigate this issue. By entering all your tasks into the system, each with a clear deadline and due-date reminders, you can keep everything well-organized and stay on top of your game.

Tips on Choosing the Right Task Management App
Finding your way through the array of task management applications may seem difficult, but with the right research and knowing your requirements, you can pick the best solution for your team. Consider the following tips:
Understand your needs:

Before diving into the selection process, first clearly outline your team's specific needs and challenges. Is your team remote or in-house? Do you require detailed reports or just an overview? What's your budget? What features are must? Where does the app need to be published? The answers to these questions will help filter out unsuitable options. 
Integration capabilities:

Look for a task management app that can seamlessly integrate with your existing software suite, making your work processes more streamlined. 
User-friendly interface:

If an app is overly complicated and not intuitive, it can be more of a hindrance than a help. It should provide clear navigation, easy access to key features, and a design that makes sense even to the least tech-savvy users. A user-friendly interface not only makes it easier to manage tasks but also helps to reduce frustration and increase user adoption rates across the team.
Which Task Management App Will You Choose?
Choosing the right task management app can seem like a daunting task given the amount of options available. By taking into consideration certain factors, you can select the tool that best suits your needs. Here are some suggestions to help you choose the right app for you:
Try before you buy:

Many task management apps offer free plans or trials. This is an opportunity to get hands-on experience with the tool without investing any money upfront. It allows you to understand its functionality, usability, and how well it aligns with your requirements.
Conduct your own research:

Although this blog is to help you choose the right task management app for you, it is still important you conduct your own research. Undertake your own detailed research. Look at the software's website, check out its feature list, integration capabilities, customer support, and security measures. Every team has unique needs; therefore, it is important to ensure the chosen software can cater to your specific requirements.
Read user reviews: Getting insights from existing users can provide a wealth of knowledge, we recommend reading reviews from G2 or Capterra. User reviews can help you uncover potential strengths or weaknesses of the software that you might not have discovered in your initial research. They can also potentially introduce you to unique ways the software is being used, broadening your understanding of its capabilities. 
"I wouldn't consider myself to be a tech-savvy person, but I guess Fliplet allows me to feel quite tech savvy because the dashboard is fantastic to work on." Jessica Clarkson, Program Director, Social Mobility Business Partnership. Watch the full case study.
Ultimately, selecting the right task management app is a crucial decision that can significantly impact your team's productivity and efficiency. Therefore, it's essential to make a well-informed choice.
Making the Most Out of Your Chosen Task Management App
Once you've chosen your task management app, it's time to fully utilize its potential:
Understanding the capabilities: Spend time exploring the software. You need to understand the app's features and capabilities will allow you to leverage its full potential. To help you with this look at any support articles, documents or webinars that the platform you decide to go with has available. 
Train your team: A task management app is only as good as the team that uses it. Provide training to ensure everyone is comfortable with the tool. Although you should choose a platform that is user friendly both to the person creating the app and to the end users of the app.
Regularly review and update tasks:

Keep your tasks updated regularly to ensure everyone has a real-time view of progress. Fliplet's unique platform allows admins of the app to make updates to apps in seconds – without having to go through Apple or Google for approval.  
Facing a battle with the complex and time consuming task of maintaining and updating a self-built mobile app, Ward and Smith turned to Fliplet to recreate their app quickly and easily, relieving the stress and pressure on the IT teams. Watch the full case study. 
Use integration features:

If your app can integrate with other tools your team uses, take full advantage of this feature. It will streamline your workflow and save time. In this blog we highlighted some of the platforms that these task management apps can integrate with so check them out to see if they have what you need.  
Customization:

Customize the tool to suit your team's workflow. This will make the tool more efficient and user-friendly.Think about the end use as well, for example if you want to produce a task management app that is client facing it would probably be best to select a platform that enables you to add your own branding. 
With Fliplet you can brand your app plus fully customize it to suit your needs. For example, you have access to the pre-built screens in the Task Management solution, you can use screens from other solutions that you may require or delete ones you don't need. The drag and drop interface makes it easy to make the app fit your needs.
Provide feedback:

Encourage your team to provide feedback about the tool. Their input could reveal new ways to utilize the tool better. 
Review and analyze performance:

Regularly review the performance of your app. If it's not providing the value you expected, it might be time to look for a new one. Analytics is automatically enabled on all Fliplet apps. Data is refreshed every 4 hours, and you can view these analytics anytime. You can view the active devices, interactions, most popular screens, new devices and more. 
In conclusion, a task management app can be a game-changer in the way your team collaborates and handles tasks. It's essential to choose wisely and make the most of it.
How do Task Management Apps help teams?
When it comes to increasing a team's effectiveness and productivity, task management applications have the potential to alter the game. These technologies make workflow clear and organized by providing a single platform to manage, allocate, and track activities. This eliminates confusion and boosts effectiveness.
Why are Task Management Apps Essential for Teams?
A key aspect of successful team management is ensuring that everyone is on the same page – which can be made much easier with task management apps. These tools provide a centralized system that keeps everyone updated on task assignments, project statuses, and upcoming deadlines. Moreover, they allow for effective delegation and accountability, as team members can see who is responsible for what, promoting a sense of ownership and responsibility.
But beyond streamlining workflow, task management apps also foster better communication and collaboration. They offer a unified platform for team discussions, file sharing, and updates, thereby facilitating open communication. This leads to better problem-solving, more innovative ideas, and a more engaged and connected team.
The Benefits of Task Management Apps for Teams
Some benefits of using task management apps for teams are:
Improved organization:

Task management apps provide an organized system for managing tasks and projects, making it easier to plan, prioritize, and keep track of work.
Enhanced communication:

These tools facilitate seamless communication within teams, promoting transparency and making collaboration easier.
Increased productivity:

By automating tasks and streamlining processes, task management apps can significantly boost team productivity.
Greater accountability:

With tasks clearly assigned and progress visible to all team members, these apps promote accountability and ensure everyone knows their responsibilities.
Better decision-making:

The insights gained from task management apps can help managers make informed decisions about resource allocation, prioritization, and task distribution.
In conclusion, task management apps are not just tools for organizing tasks – they're essential for promoting effective communication, fostering accountability, and enhancing the overall productivity of your team. In today's fast-paced work environment, they're more than just a 'nice-to-have' – they're a 'must-have'.
If you want to scale your mobile app without coding check out this blog, the ultimate guide: how to scale mobile enterprise app development without coding or IT resources
Key Features to Look for in Task Management Apps
When it comes to finding the perfect task management app, there's no one-size-fits-all solution. However, there are certain features that most effective task management tools possess, designed to make project management smoother and more efficient.
Take a look at this blog where we looked at the 16 top features of a successful mobile app.
Must-have Features in a Task Management App
The following are some general features that are essential in a task management app:
Ease of use:

The app must have a user interface that is simple to explore and comprehend. It should be simple for you to create, amend, remove, and manage tasks.
Task prioritization:

The app needs to let you rank tasks in order of priority or urgency. This function aids in concentrating on activities of the highest priority and increasing productivity.
Reminders and notifications:

To make sure you never forget a deadline, a good task management software should contain a tool for setting up reminders and notifications.
Integration:

The app needs to be compatible with other programs you often use, such as email, a calendar, or project management tools. Your process may be streamlined as a result.
Mobile access:

Mobile versions of a decent task management program should sync with the desktop version. You can handle your duties while on the road thanks to this.
Subtasks:

You may divide up larger projects into more manageable, smaller subtasks with this tool, which can make it simpler to keep track of your progress.
Time tracking:

Look for a task management tool that has a time monitoring option if you need to keep track of how much time you or your team spends on particular projects.
Customer support:

Choose an app with a good customer support system. You should be able to contact their support staff by phone, email, or live chat and receive a prompt answer.
Customizability:

You may design a task management system that fits your particular demands and working preferences by altering the interface, workflow, and task categories.
Data Security:

Check the app's privacy and security rules, especially if you want to save sensitive data. Make sure the app adheres to industry standards.
Task Management App Features That Enhance Team Collaboration
While the aforementioned are general features, there are certain functionalities in a task management app that specifically cater to enhancing team collaboration:
Task assignment:

The ability to assign tasks to other team members facilitates clear delegation and responsibility allocation.
Device compatibility:

Access your tasks on any device – be it a smartphone, tablet, or computer, ensuring you can manage your tasks anytime, anywhere.
Custom sorting:

The capability to sort task lists by status, tags, and due date according to your needs allows for a personalized task view.
On-the-go task creation:

Whether you're commuting or in a meeting, the ability to create task lists on the move ensures no task gets forgotten.
Task filtering:

View, filter, and sort all tasks or project lists to keep track of project progress and team productivity.
Task prioritization:

Being able to mark tasks according to their urgency ensures that high-priority tasks are not overlooked.
File attachment:

Having the option to add files directly to tasks is quite beneficial, especially when working in a group. It makes it easier to share relevant documents and store all you need in one location.
Collaboration:

The software should enable you to work collaboratively with others if you are in a team. Within the app, you have to be able to delegate tasks to team members, distribute files, and interact.
By incorporating these features, a task management app can significantly enhance the way a team collaborates, communicates, and completes tasks. Remember, a well-chosen task management app can be a powerful ally in achieving your team's goals.
Task Management Apps for the most popular team communication platforms
Having the right task management solution is essential in this era of remote work and virtual teams. Several task management tools are compatible with well-liked team communication tools like Microsoft Teams, Slack, and Zoom, including the following:
Task Management Apps for Microsoft Teams
Microsoft Teams, as a hub for collaboration, brings together chat, meetings, calling, and Office 365 apps into a single, shared workspace. Integrating a task management app within Microsoft Teams can bring about a boost in productivity. Apps like Planner and To Do come built into the Teams experience, enabling task management right from your Teams channels. Other third-party apps like Fliplet and Trello, also provide excellent integration with Teams, allowing you to manage tasks without having to switch between applications.
Task management apps for Slack
Slack is a popular team collaboration tool that also supports a wide range of task management app integrations. From creating tasks to tracking their progress, you can do it all within your Slack channels. Asana and Todoist are among the apps that work well with Slack, each one offering unique features to manage tasks efficiently. For instance, with Asana for Slack, you can turn your conversations into actionable tasks in Asana without leaving Slack.
Task management apps for Zoom
While Zoom is primarily a video conferencing tool, its integration with task management apps can significantly improve your team's productivity. By integrating task management apps like Monday.com with Zoom, you can make the most out of your meetings by turning discussions into tasks and assignments, following up on progress, and keeping everyone accountable.
The compatibility of your task management apps with your team's communication platforms can make a massive difference in the smooth running of your projects. It not only saves time but also provides a consolidated workspace, making your team more organized and efficient.
How AI will be used in Task Management
Gartner's research indicates that change is coming soon, predicting that by 2030, 80% of project management tasks will be run by AI. AI is set to redefine how we manage tasks, promising to boost efficiency, streamline workflows, and reduce the margin for error. Here are a few ways in which AI is expected to revolutionize task management:
AI is a game changer for your business and your apps. AI is such a hot topic right now with the recent release of ChatGPT-4 and the swirling concerns around whether it will make life and work easier or more complicated. 
Automated task allocation
AI can help in automating the allocation of tasks based on several factors, including team members' skill sets, workloads, and past performance. With machine learning algorithms, the system can understand the dynamics of the team and automatically assign tasks to the right people, ensuring a balanced workload and optimal productivity.
Predictive analysis
AI can help in making accurate predictions about task completion times and potential bottlenecks in the workflow. With these insights, managers can prioritize tasks effectively, identify risks early, and make informed decisions to keep projects on track. AI can also help predict team performance based on historical data, helping leaders make proactive adjustments to avoid overloading or underutilizing team members.
Automated reminders and updates
AI can automate reminders and updates, ensuring that tasks are not forgotten or overlooked. These systems can send out automated reminders to team members about upcoming deadlines, as well as provide real-time updates on task progress. This can significantly improve task completion rates and overall productivity.
Real-time monitoring and reporting
AI can also play a crucial role in monitoring the progress of tasks and generating real-time reports. These tools can analyze a wide range of data points to provide a comprehensive view of the project's status, highlight areas that require attention, and suggest corrective actions when necessary.
Fliplet's CEO Ian Broom delves deeper into how you can improve and build apps faster with AI, and demonstrate our AI features.
In conclusion, AI in task management isn't just about automation, it's about intelligent optimization. It's about using data-driven insights to enhance decision-making, streamline operations, and ultimately, improve outcomes. With the integration of AI in task management, we are on the brink of a new era of productivity and efficiency. Take a look at a recent blog where we discussed how AI will disrupt app development.
Conclusion
Task management apps have emerged as a crucial tool for individuals and teams looking to streamline their tasks, improve productivity, and enhance collaboration. They offer a centralized platform where tasks can be tracked, priorities set, and progress monitored.
The future of task management looks exciting with the advent of AI, which promises to automate routine processes, offer predictive analysis, and provide real-time monitoring and reporting. As technology evolves, so does the sophistication and capabilities of task management apps.
In choosing the right task management app, several factors come into play – the app's usability, scalability, security features, customization options, and ability to integrate with other software. It's also important to consider how the app can enhance team collaboration.
Fliplet offers a great Task Management solution. It checks all the boxes, offering an easy-to-use interface, robust security features, full customization, quick publishing on any device, and insightful app analytics. More importantly, Fliplet offers a unique set of task management features that greatly enhance team collaboration.
Choosing Fliplet as your go-to task management app will no doubt transform your team's workflow, improve visibility and communication, and ultimately, lead to improved productivity and success.
At the end of the day, task management is about more than just getting things done – it's about getting things done efficiently, effectively, and with the right focus. So why not get started with Fliplet today, and take your task management to the next level?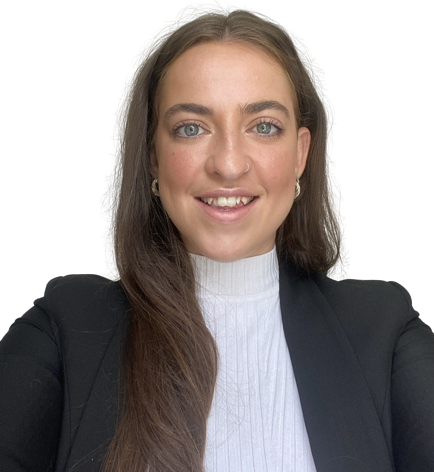 Niamh Conneely is the Content Writer and Marketing Executive at Fliplet – an
app building platform that enables anyone to easily create engaging and interactive mobile and web apps.
Niamh has experience in content creation and writing and has achieved two level 6 awards for The Chartered Institute of Marketing. She has developed skills to help organizations deal with the challenges of a fast-moving marketplace. Connect with Niamh on Linkedin.