Interactive and structured learning right at your fingertips
Users can securely engage with the materials at any time, on any device, online or offline.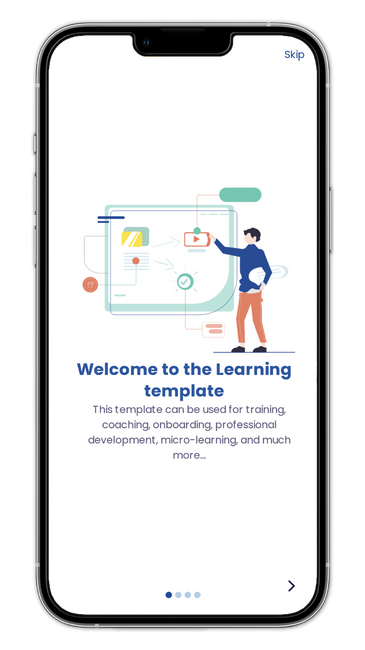 One template with hundreds of uses.
Leadership coaching
Run a management academy to train new line managers or offer training and mentoring to existing leaders
Career progression
Facilitate longer term training oriented around career paths (e.g. manager to senior manager)
Provide a structured set of content and information when new employees join the company or team.
Improve your health and safety, fire procedures, HR policies and any other compliance training.
A centralized source of guidance for internal software or other tools and processes.
Provide reference materials or quizzes on a second screen, such as watch a live Zoom session on your laptop and complete a quiz on your mobile.
Offer training to customers, either paid or unpaid.
Continuous Professional Development (CPD)
Simplify the process of tracking and documenting the skills, knowledge and experience that you gain.
Mobile training is booming. People are downloading apps to learn new topics. Online education has accelerated due to the pandemic and online courses have become the new normal. Online training is also becoming more interactive and engaging, driven by popular apps such as Duolingo, Linkedin Learning and Headspace.
Our Learning solution enables employees to enhance their skill set and improve on their professional development. It is packed with features that aim to increase engagement, productivity such as courses, lessons, quizzes, surveys, checklists, micro-learning, assessments, coaching, decision trees, materials and certificates.
The Learning solution can be used for:
Staff training
Onboarding
Career path development
Client training, free or paid
Training updates
Support training course
Reference materials
Decision-making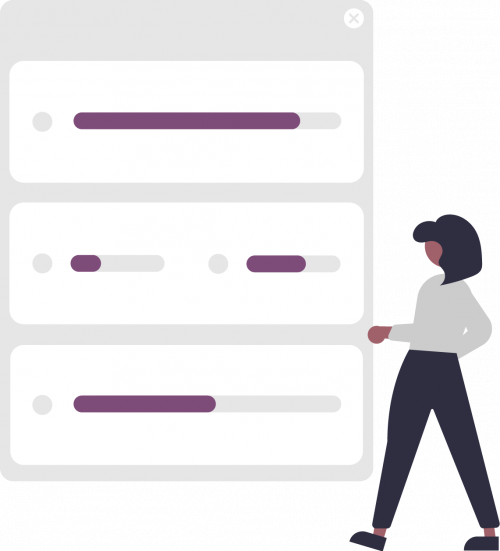 Increased engagement
Offering personalized content will increase interaction
Increased adherence
Notification reminders and easier access to content should result in more courses and lessons completed
As well as unlimited updates that are included in the annual fee, the app can replace alternative mediums that have a higher cost to use and manage than Fliplet
The app can be used both internally and as an added tool for clients
Personalized assigned content and notifications will reduce the users time trying to find relevant information
This app will be different from alternative technologies and channels through its unique feature set and speed to market
Pre-built privacy and data security features will reduce the time and risk that the app won't meet privacy legislation
Gain a detailed view of progress across all courses
Courses
See all your courses in the courses page, check progress and stay up to date.
Lessons
Into each course, you can see the lessons, their topics, files and quizzes/assesments.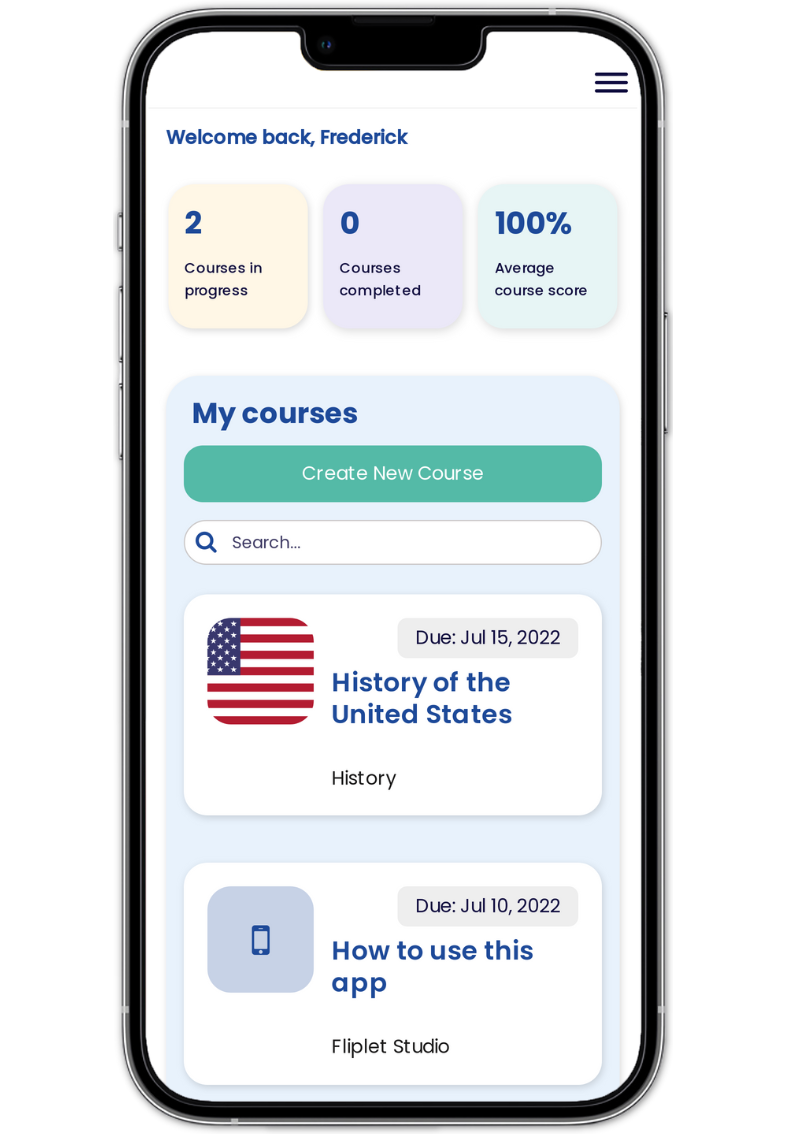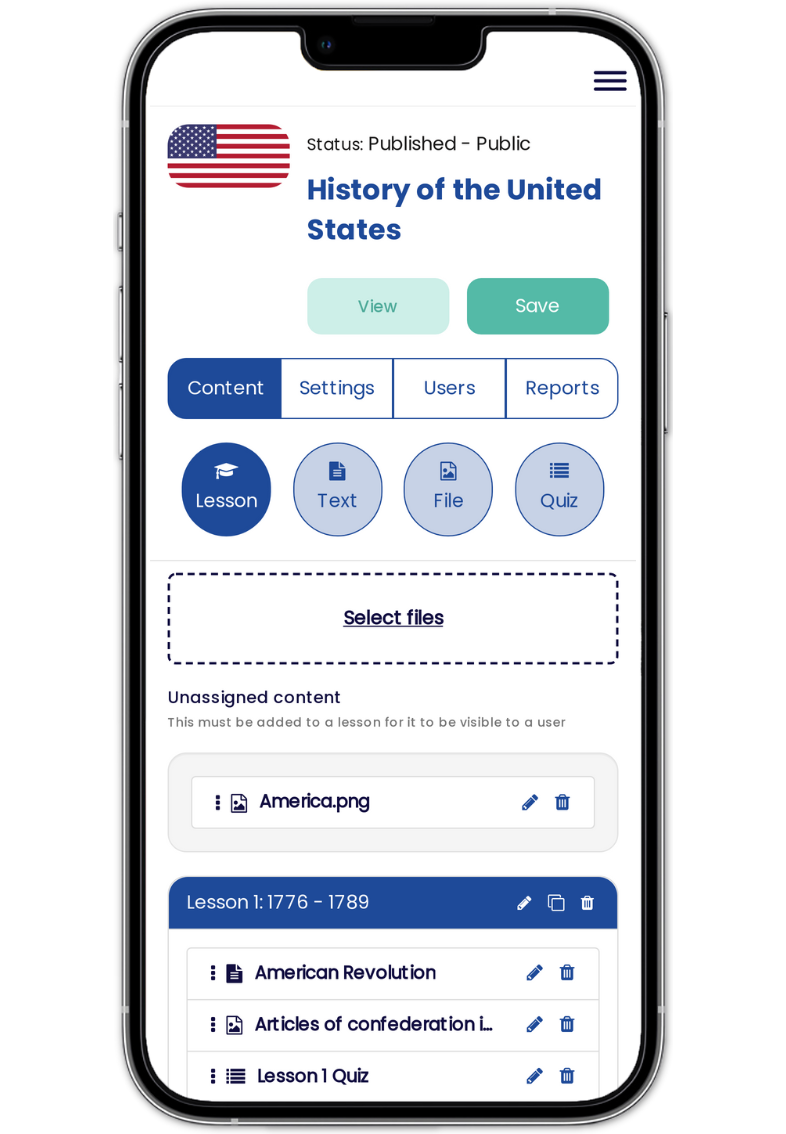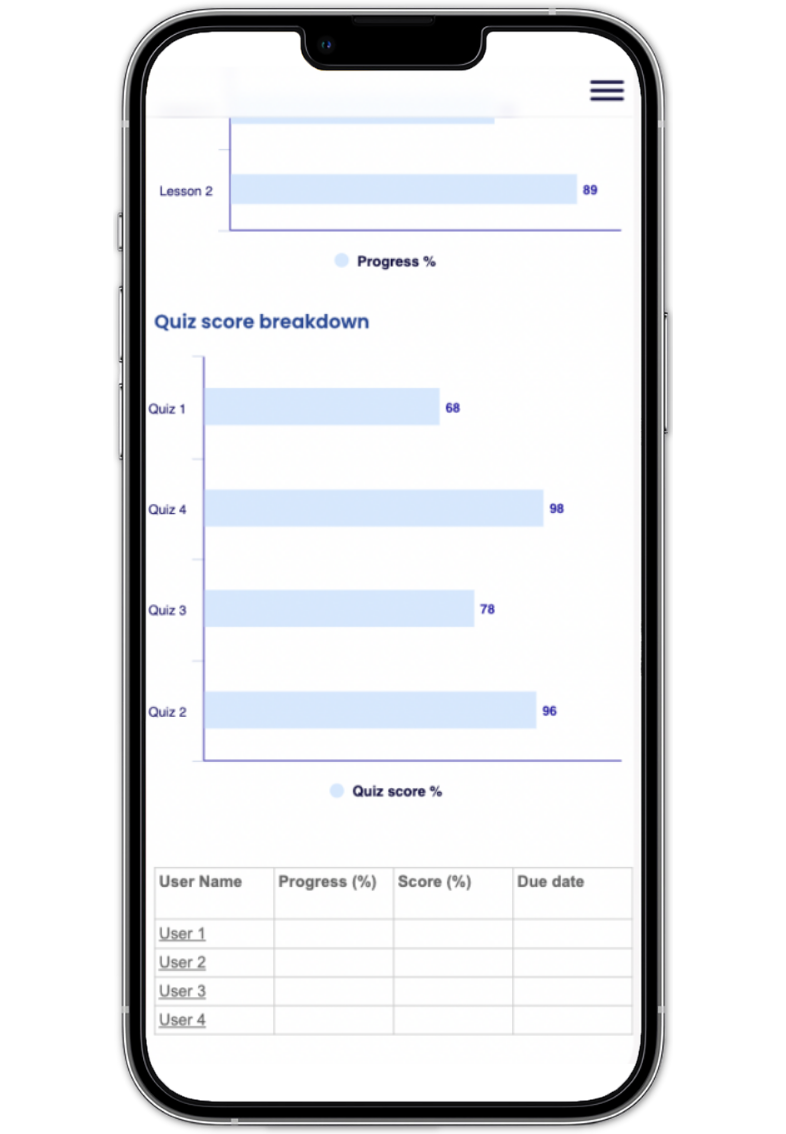 Assessment and Quizzes
Build quizzes and assessments for your students while they have updated progression charts available.
Provide your students an official document attesting to a status or level of achievement.
Coaching
Create and publish courses and lessons while also having discussions and communication between you and your students.
Micro-learning
Instruct in small learning units and short-term learning activities.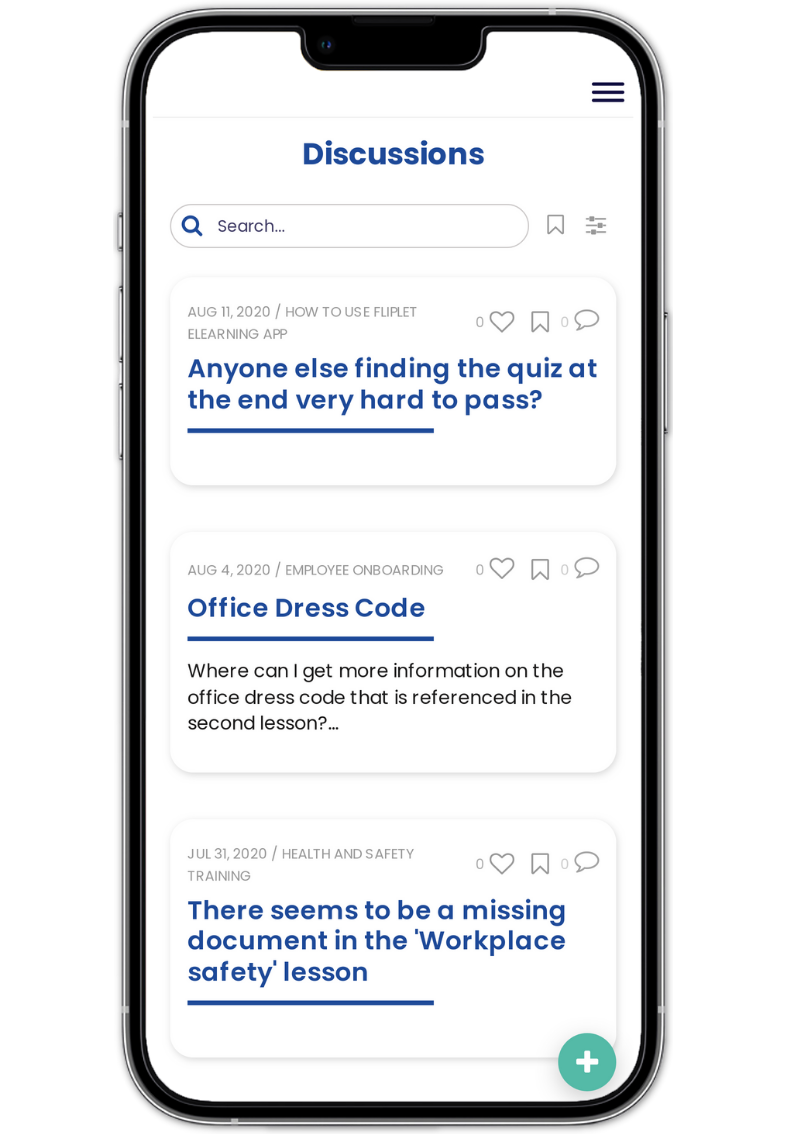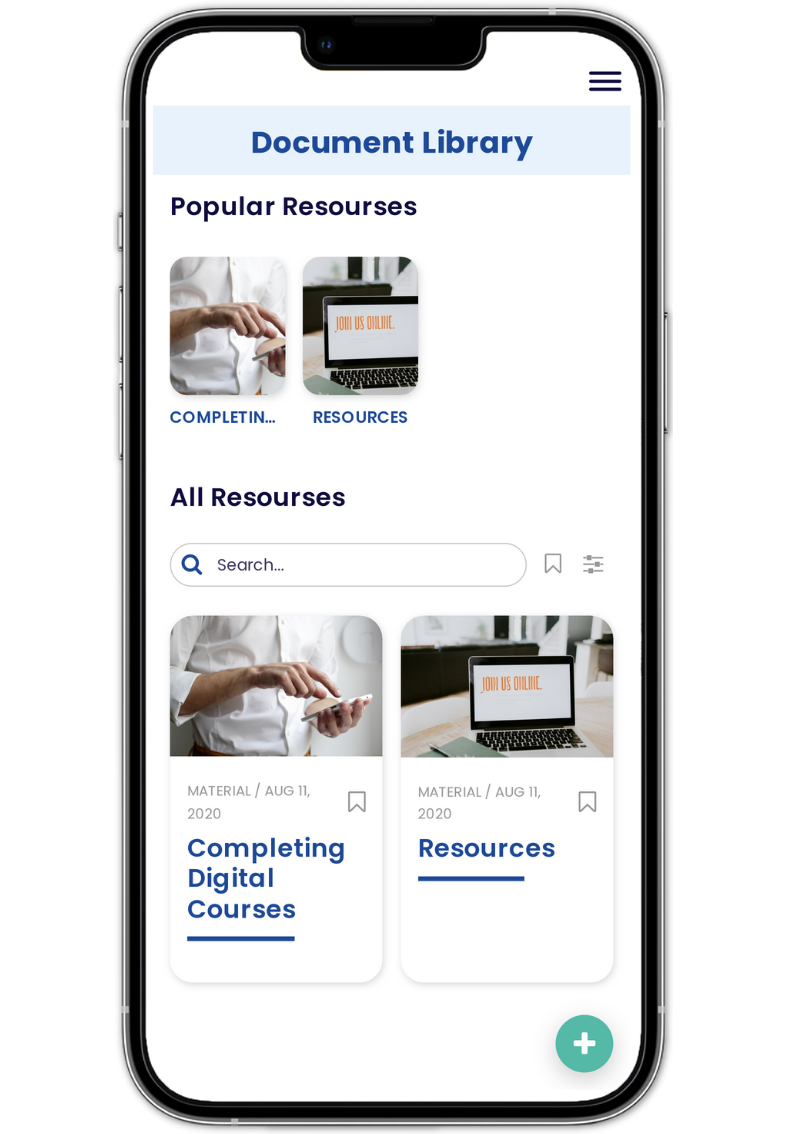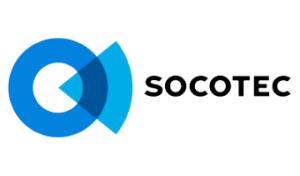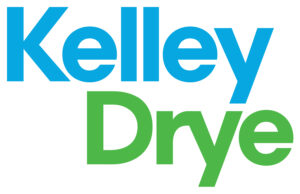 "The Fliplet application development platform has mostly been used for creating event/ training apps to support individual and group learning objectives, with all the app creation done by people outside of the IT organisation."
Andrew, Senior Enterprise Architect
"The Fliplet studio is extremely intuitive and makes it very easy to build very sophisticated apps. The components for building apps are constantly improving and evolving. An additional analytics feature that has been recently added makes tracking usage of the app very easy - we no longer need to use Google analytics."
Ken, Manager
"The software is easy to use and navigate. The support provided by the Fliplet team is extremely helpful, and they are always on hand to provide support where needed. From someone with no technical background in apps/programming, I find this software straightforward. Where I do encounter problems, the team quickly assist me."
Lily, Trainee Consultant
"Fliplet provides brilliant account management. I am new to the world of app building, and the team has been brilliant in showing me the ropes. The Fliplet studio is a great platform that is really easy to use with drag and drop. They are ever-evolving and implementing new features. Fliplet has a handy help area. "
Emma, Digital Marketing Assistant
"Our business wanted to develop a suite of apps to help match competitors in the space and Fliplet has helped us to achieve this in a simple and straightforward way."
John, Business Manager
"The benefits are vast and apps are always so much more exciting and engaging than typical platforms. Fliplet means we are able to push content out quickly to adapt and react to anything we need to as a business."
Grace, Innovation Engagement Advisor
Fliplet enables non-technical and technical people to produce mobile and web apps. Fliplet includes a broad selection of prefab app templates that enable businesses to rapidly deliver apps for staff or customers and are distributed online and to public or enterprise app stores.
Let's talk about unleashing your imagination with Fliplet...