Learn on the go, anytime, anywhere
Fliplet's Learning solution enables interactive, structured learning on both mobile and web apps. Users can securely engage with helpful materials at any time, on any device, online or offline.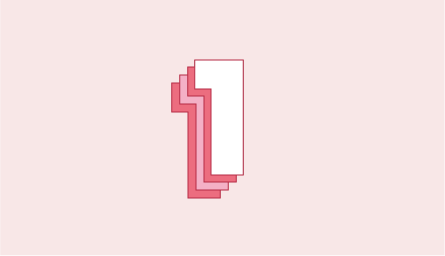 Assist New Team Members                                                              
Foster seamless employee on-boarding with the ease of an app. 
Eliminate time-consuming paperwork and alleviate the need for old fashioned new-hire training. Streamline how your team members join the fray, and get them doing what they joined up for sooner.
Expand Horizons, Grow Competencies                                                                             
Create content hubs and resource guides for inquisitive, committed users.
Bridge career paths with adaptive and intuitive training courses for team members seeking to take their next steps. Provide resources and materials to help users stay up to date and informed on software, processes, workflows, etc.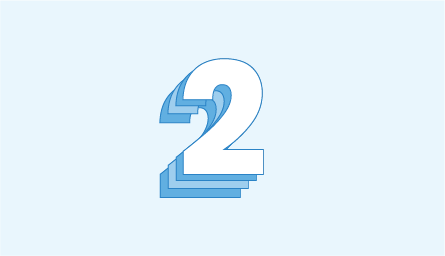 Client Compliance builds Confidence    
Keep your organization and affiliated users in-line with the current regulatory environment.
Create spaces for clients to train on software and solutions. Help users learn appropriate protocols and ensure compliance with follow-up content such as quizzes and assessments.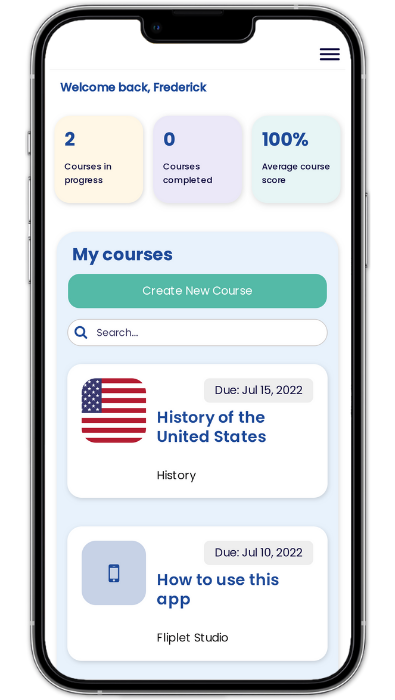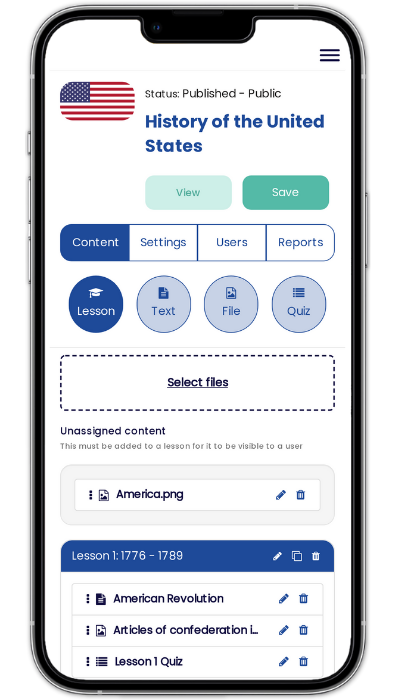 Learning Like Never Before

Fliplet's Learning solution is the future of adaptive individual-led education. Organizations can utilize our template to create programs and courses for new hires, build client training manuals, and leadership enrichment programs for committed members of their team.
Your Success, Is Our "Job Well Done"
Did you know organizations across industries are already expanding their brands with Fliplet? 
Indulge in some of our case studies and content to learn how people are using Fliplet to change the way they do business.
See what our customers think
"The Fliplet application development platform has mostly been used for creating event/ training apps to support individual and group learning objectives, with all the app creation done by people outside of the IT organisation."
Andrew, Senior Enterprise Architect
"The Fliplet studio is extremely intuitive and makes it very easy to build very sophisticated apps. The components for building apps are constantly improving and evolving. An additional analytics feature that has been recently added makes tracking usage of the app very easy - we no longer need to use Google analytics."
Ken, Manager
"The software is easy to use and navigate. The support provided by the Fliplet team is extremely helpful, and they are always on hand to provide support where needed. From someone with no technical background in apps/programming, I find this software straightforward. Where I do encounter problems, the team quickly assist me."
Lily, Trainee Consultant
"Fliplet provides brilliant account management. I am new to the world of app building, and the team has been brilliant in showing me the ropes. The Fliplet studio is a great platform that is really easy to use with drag and drop. They are ever-evolving and implementing new features. Fliplet has a handy help area. "
Emma, Digital Marketing Assistant
"Our business wanted to develop a suite of apps to help match competitors in the space and Fliplet has helped us to achieve this in a simple and straightforward way."
John, Business Manager
"The benefits are vast and apps are always so much more exciting and engaging than typical platforms. Fliplet means we are able to push content out quickly to adapt and react to anything we need to as a business."
Grace, Innovation Engagement Advisor
Let's talk about unleashing your imagination with Fliplet...