The Event Budget Template you need in 2023
Written by Niamh Conneely
12 min read  |  11/08/2023

Every successful event hinges on a well-planned budget. Event organizers often encounter the issue of unanticipated costs due to the lack of a comprehensive, easy-to-use event budget template. 

How Can an Event Budget Template Help Your Event Planning?
Event budgets are arguably the most critical aspect of event planning and management. Every event, be it a large-scale conference or a small-scale corporate event, has a myriad of expenses and revenue sources to monitor. The absence of a consolidated system to manage them can result in crucial components being overlooked, thereby overshooting your budget.
Accurate estimation of expenses and revenue is an indispensable aspect of executing a successful event. This holds exceptionally true for recurring events such as annual conferences, seminars, or arts and music festivals. In this context, event planning budget templates serve as vital tools to maintain financial control and organization.
An event budget spreadsheet or worksheet functions as a centralized hub for tracking event expenses, including venue rentals, refreshments, marketing, advertising, and travel costs. Additionally, it also facilitates the management of income streams, such as ticket sales, vendor payments, merchandise sales, and advertising revenue.
Event budget templates empower you to balance planned costs against actual expenditures and validate the precision of profit projections. Therefore, an event budget template not only provides an overview of all costs, it also enables a clear understanding of where funds are allocated. This holistic perspective encourages strategic decision-making, limits overspending, and minimizes financial risks, providing accountability and transparency – essential characteristics for maintaining the confidence of stakeholders and sponsors.
However, there are a variety of different events which means each event requires a different budget template.
Best Template Budget for Different Types of Events
Every event is unique, with its own set of expenses and income potential. It's crucial to find a template that best fits the event's nature, enabling precise and effective budgeting. In this section, we will delve into the specifics of budget templates for hybrid events, conferences, corporate events, and general events. We'll discuss how each template is tailored to cater to these events' specific requirements and why it's crucial to choose the right one.
Hybrid Event Budget Template

Because hybrid events can be broken down into in-person and virtual constituents, many planners worry whether the hybrid event budget is going to double as well. After all, they need to hire more event staff, pay for a virtual event platform, and engage two audiences in two completely separate ways while ensuring they can also interact with one another.
Because virtual events are usually cheaper to produce than in-person events, the hybrid event budget will not be double the traditional event budget.
In the post-pandemic world, hybrid events have gained popularity. A hybrid event budget template should account for a mix of physical and digital expenses. These are the main hybrid event budget items you should budget for:
Conference Event Budget Template

A conference budget template should cater to the unique financial requirements of conferences. This includes speaker fees, venue and equipment hire, catering, and marketing efforts. Also, potential revenue streams such as ticket sales and sponsorships should be considered. Here are 4 tips to help you budget for your next conference:
Establish Attainable Event Goals Aligned with Business Objectives 
The clearer you articulate your event goals and the outcomes you aspire to achieve at your upcoming conference, the simpler it will be to devise a budget that aids in reaching these targets. Setting practical event goals allows you to prioritize expenses and effectively distribute resources.
Utilize Historical Data to Inform Your Budget Reflect on your previous events.
Did you overspend, underspend, or was your budget allocation just right? By reviewing past conference budgets and expenditures, you gain invaluable insights into spending trends and can identify areas where cost-cutting is feasible. Harnessing this historical data equips you to make more informed decisions regarding your event budget.
Avoid Neglecting Minor Items  
They Can Quickly Accumulate One common pitfall event professionals encounter is underestimating the impact of small expenses. These can quickly add up and make a significant dent in your budget. Elements like printed materials, signage, name badges, and Wi-Fi access can often be overlooked. Therefore, it's crucial to compile a comprehensive list of essentials for your event to ensure all key costs are covered.
Ensure Transparent Communication with Stakeholders About the Budget 
The process of creating an event budget involves various components. To guarantee nothing is omitted, uphold clear and consistent communication with all event stakeholders, including management, finance teams, and event sponsors. By transparently communicating the projected costs, the reasoning behind each line item, and any changes throughout the planning journey, you can encourage  an understanding and manage expectations effectively.
Read this case study to see how this leading International law firm managed to customize an app for events and successfully changed the experience of conferences.
Corporate Event Budget Template

Corporate event budget templates need to accommodate the various costs involved, from the venue to entertainment. These templates help track potential income from sponsors or ticket sales, offering a clear snapshot of expected profit margins.
Here are some tips on how to create a corporate budget:
Allocate time for budget creation:

Your team of event planners, marketers, and managers should kick-off the budget formation process before moving on to any other aspects of event planning. This critical process can start several weeks or even months ahead of the actual event.

Create broad budgeting categories:

Identify the components of the event that would incur costs. These categories would vary depending on the type of event. For example, in-house corporate events might require a line for catering, while international events would likely need a budget line for travel and accommodation.

List potential expenses:

Once you've determined your categories, create a comprehensive list of potential expenses within each. This list forms the foundation of your budget's structure and serves as a roadmap for subsequent cost tracking.

Establish an organizational framework:

Choose a method for organizing your budget. A basic spreadsheet can effectively map out your budget for smaller events, while larger events with more intricate details may require dedicated budgeting software.

Split into projected and actual costs:

Every budget should feature two distinct sections: projected costs and actual costs. This allows for an easy, side-by-side comparison and effective management of your budget.

Set aside a contingency fund: Allocate a contingency fund, typically between 5% to 10% of your total budget, to cater to unforeseen expenses, emergencies, or budget overruns.
Explore cost-reducing opportunities: Look for ways to trim expenses. This might involve incorporating sponsors, engaging more affordable vendors, or reducing guest travel or accommodation costs. Every dollar saved adds to the overall financial efficiency of your event.
Discover how technology boosts corporate event planning. 
Event Budget Template

A general event budget template is an adaptable tool suitable for a variety of events. It covers all basic costs, providing a flexible option for smaller events or those that do not fit into a specific category.
When planning an event, it's crucial to consider every possible cost that might be incurred to ensure an accurate and comprehensive budget. Here are some typical expenses you should include:
Venue hire:

This includes the cost of renting the venue itself, as well as any associated costs like parking or extra rooms.

Catering: Depending on the nature of your event, this could include meals, snacks, drinks, and the cost of wait staff.
Event production:

This can include costs associated with stage design, audio/visual equipment, lighting, and technical staff.

Marketing and promotion:

This might include social media advertising, email marketing, print materials like posters or flyers, and PR efforts.

Speakers or performers:

If your event features guest speakers or performers, you'll need to account for their fees, travel costs, and accommodation.

Equipment hire:

If your venue doesn't provide necessary equipment, you may need to rent items like tables, chairs, or audio/visual equipment.

Decoration and signage: This can include banners, table decor, stage decorations, and any other aesthetic elements that align with your event's theme.
Event staff:

Don't forget to account for costs associated with hiring event staff, such as event planners, coordinators, security, and cleaning crews.

Transportation:

If you're arranging transportation for attendees or guests, include those costs.

Licenses and permits:

Depending on your event, you may need certain licenses or permits, which can add to your costs.

Insurance:

Events should have some form of insurance coverage to protect against potential liabilities.

Technology: If you're hosting a virtual or hybrid event, you'll need to factor in the costs of a platform, software, or app.
Miscellaneous and emergency Funds:

It's always smart to allocate a percentage of the budget for unexpected costs or emergencies.
The real value of event apps is being enjoyed by the organizations using event apps for the multiple events that are run every week. Having an event app for these smaller, more frequent events, gives attendees more engagement and involvement with the event, leading to a better experience with your organization. Want to discover more? Read the full white paper.
How to Use These Tools
With the template we have created, you can now use it as an effective budgeting tool for your event. Here's what you'll need to do:
1. Add projected costs: In the spreadsheet, input the projected or estimated costs for the different factors that make up the event. This includes everything from venue rental to catering, marketing, and more. These projected costs serve as a baseline for your budget.
2. Include actual costs: As you progress in your planning and actual costs become known, you can enter them into the spreadsheet alongside the projected costs. This will allow you to see the difference between what you expected to spend and what you are actually spending.
3. Analyze and adjust: By comparing the projected and actual costs, you can identify areas where you might be overspending or where you have saved money. This insight can help you make necessary adjustments, either by cutting back in certain areas or reallocating funds where needed.
4. Monitor and update regularly: Continuously updating the spreadsheet with the latest cost information ensures that it remains a useful tool throughout the entire planning process. Regularly monitoring your budget helps keep spending on track and supports informed decision-making.
Running a Successful Event Without Breaking the Bank
A successful event does not have to equate to a sky-high budget. Strategic planning is key. A study by EventMobi found that 45% of event professionals expect budget cuts in 2023, underscoring the need for cost-effective planning. Here are some tips:
Enhance your event ROI with Fliplet's powerful Event solution
Are you an event manager looking to make the most of your budget while delivering an exceptional event experience? Look no further than Fliplet's mobile and web event app. Here's why building an event app can bring a strong ROI and how Fliplet stands out as the ultimate solution for your needs.
Unlocking ROI through event apps
Investing in an event app can be a game-changer for your ROI. By providing attendees with seamless communication, personalized schedules, and interactive features, you enhance their engagement and satisfaction. This leads to more positive feedback, increased brand loyalty, and potentially higher attendance rates for future events. An app can also open doors for event sponsors and partners, allowing them to reach a targeted audience directly.
Take a look at the top 16 features of a successful mobile app.
Why include an Event app in your budget?
1. Engagement that lasts: An event app isn't just an additional cost—it's an engagement catalyst. It transforms the attendee experience from passive participation to active engagement. Attendees can personalize their schedules, network seamlessly, and interact with event content. This heightened engagement often leads to increased attendee satisfaction and loyalty.
2. Sponsorship amplification: Sponsors are vital to many events, and an app offers an innovative platform to showcase their brand. With interactive banners, sponsored sessions, and direct engagement opportunities, you can attract sponsors and potentially secure higher contributions, significantly impacting your event's budget.
3. Data-ariven insights: The value of data cannot be overstated. An event app provides invaluable insights into attendee preferences, engagement patterns, and content effectiveness. These insights equip you to make informed decisions for future events, ensuring higher ROI over time.
4. Meeting attendee expectations: Attendees now anticipate more than just a standard event experience. They seek interaction, engagement, and personalized involvement. An event app fulfills these expectations by offering a dynamic platform for attendees to interact with event content, speakers, and each other. It's a way to show your commitment to creating a memorable and cutting-edge event.
5. Seamless communication throughout: Gone are the days of relying solely on traditional communication methods. An event app provides a seamless channel for communication before, during, and after the event. Attendees can access event details, schedules, speaker bios, and even network with fellow participants—all from the convenience of their smartphones. This real-time interaction enhances engagement, builds excitement, and encourages attendees to stay connected long after the event concludes.
Take a look at the 25 best mobile event apps you need in 2023.
Why choose Fliplet for your Event app 
Fliplet sets itself apart from the rest with its unmatched versatility and customization. Unlike standard event apps, Fliplet empowers you to build an app tailored to your unique event requirements. With over 17 templates and thousands of features at your disposal, you can craft an app that truly reflects your event's essence and differentiates it from others by adding your own stamp and branding to it.
Read this case study to see how a Top 30 UK Law firm switched from another solution to Fliplet and went from 40 minutes inputting the details for an event to getting an event live in the app in just 10-15 minutes.
Budget-Friendly solutions by Fliplet
Managing your event budget is a top priority, and Fliplet understands that. The platform offers different pricing plans to suit various event scales and budgets. Whether you're organizing a small seminar or a large-scale conference, Fliplet provides cost-effective options without compromising on quality. By optimizing your event operations, enhancing attendee engagement, and facilitating sponsor interactions, Fliplet's solutions contribute directly to your ROI. Fliplets pricing plans are:
Free plan – try

Fliplet for free

and publish your own web app

Public plan – from $9.90 p/m

Enterprise plan – have a

demo

with us
For more information, check out the video demos of all Fliplet's key features for their Event App Solution. With Fliplet, you're not just organizing an event; you're creating an experience.
Start budgeting for your event
An event budget template can transform the event planning process. By offering a clear view of your event's financial landscape, you can plan more effectively and potentially increase your ROI. When combined with a tool like Fliplet, your event planning process can be both efficient and effective. 
Can I use an event budget template for a non-profit event?
Yes, a nonprofit event budget template is ideal for charity events. It helps track donations and expenses to ensure the event is financially successful.
Can the event budget template handle currency conversions for international events?
Yes, most event budget templates excel and google sheets versions can handle currency conversions. This makes them suitable for international events.
Is there a free event budget template available?
Yes, there are several free event budget templates available online. They come in various formats, including Excel and Google Sheets.
Can I customize the event budget template to suit my specific event?
Absolutely! The event budget template is flexible and can be tailored to suit any event type or size.
How can an event budget template help me save money?
An event budget template can help identify areas where you can save money. It also allows you to monitor your spending and ensure you stay within your budget.
Can the event budget template help with fundraising events?
Yes, a fundraising event budget template can track donations and expenses to ensure your fundraising event is a success.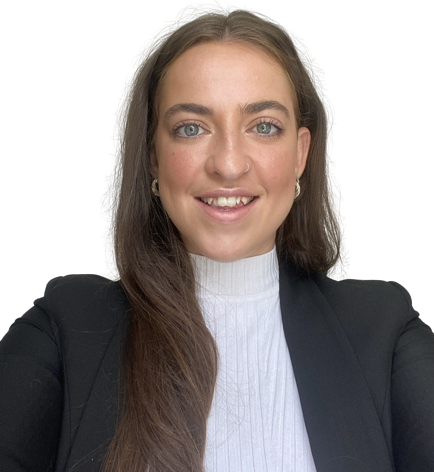 Niamh Conneely is the Content Writer and Marketing Executive at Fliplet – an
app building platform that enables anyone to easily create engaging and interactive mobile and web apps.
Niamh has experience in content creation and writing and has achieved two level 6 awards for The Chartered Institute of Marketing. She has developed skills to help organizations deal with the challenges of a fast-moving marketplace. Connect with Niamh on Linkedin.