How Ward and Smith Transformed their App Development Process
Written by Niamh Conneely
6 min read  |  27/07/2023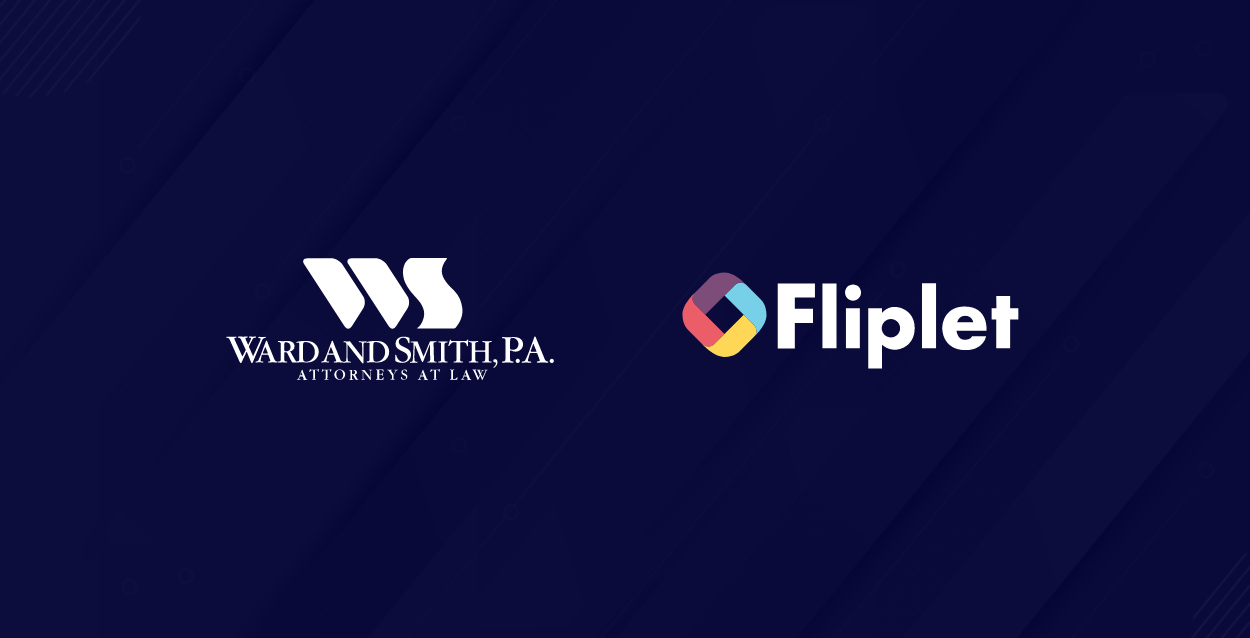 In today's digital age, law firms are constantly striving to leverage technology to streamline their operations and improve client satisfaction, so they turned to Fliplet. Fliplet is a popular app development platform that allows organizations to create custom mobile or web apps without the need of any coding. 
In this case study, we will explore how Ward and Smith, a law firm in North Carolina, successfully implemented Fliplet to transform their app development process and enhance their firm's efficiency.
Meet Ward and Smith
Ward and Smith is a full-service law firm with over 100 attorneys spread across five locations in North Carolina. As the Director of Information Technology, Charles Collins is responsible for managing all technology-related aspects of the firm, from hardware to software and technology initiatives. 
Charles discusses the challenges the firm faced, how the firm were able to leverage Fliplet and how they continue to expand their client-facing solutions. 
The Challenges of Traditional App Development
Before implementing Fliplet, Ward and Smith had previously developed their mobile apps from scratch. While this approach gave them complete control over the app's functionalities, it also presented several challenges. Every time a mobile device upgraded its operating system or any changes were required for the app, the firm had to invest significant time and resources to modify and maintain the app. This created a lot of overhead and hindered their ability to quickly adapt to evolving needs.
Why Fliplet?
The reason Ward and Smith chose Fliplet was its powerful yet user-friendly interface. Unlike their previous approach, Fliplet allowed them to leverage pre-built components and drag-and-drop functionality to create apps quickly. The simplicity of the platform, combined with its robust features, made it an ideal fit for the firm's needs. Charles highlights the ease of creating apps and the ability to quickly make changes and push updates to users with minimal disruption.
"The reason we chose Fliplet was, the ease of use, the simplicity behind, well, not just the simplicity of the product, but the power and simplicity of the product."
Leveraging Fliplet for Firm Directory and more
"We initially started with Fliplet to create some firm related mobile apps. Primarily, a firm directory is a means to provide our attorneys and staff when they are out of the office, access to contact information for everybody throughout the firm."
Ward and Smith initially started using Fliplet to develop a firm directory app, which provided attorneys and staff with access to contact information for everyone in the firm. However, they soon realized the potential of Fliplet and expanded its usage. 
The firm directory app now includes additional features such as news articles, presence information, floor plans, and emergency contact details. This app became a vital tool for staff to communicate and stay connected, especially during the pandemic when remote work became prevalent.
Empowering Attorneys with Easy Access to Information
One of the significant benefits Ward and Smith gained from Fliplet was providing their attorneys with easy access to contact information for their colleagues and co-workers, even when they are out of the office. Initially focused on basic contact details, the app has evolved to provide real-time information about colleagues' availability, presence, and office location. This feature is valuable as it enables attorneys to stay connected and collaborate effectively.
"It has provided a really quick and easy way for them [attorneys and staff]  to stay in touch and get contact information for everybody in the firm"
Expanding Client-Facing Solutions
As Ward and Smith became more familiar with Fliplet's capabilities, they started exploring client-focused solutions. Beyond mobile apps, they started creating web-hosted forms to collect information from clients, streamlining the process of handling tasks and work for their clients. The firm continues to expand its mobile app offerings through Fliplet, ensuring they provide secure and user-friendly solutions for their clients.
"There's so many use cases for a product like this that it makes it very appealing to any law firm or any company that may have a need for a web-based or mobile-based software solution."
Rapid Prototyping and Quick Solutions
"The biggest benefit we have gained from Fliplet is the ability to very quickly turn around solutions for our firm"
One of the standout benefits of Fliplet for Ward and Smith has been the ability to quickly turn around solutions for their firm. Charles cites an example of a major case their litigation section was working on, which required data collection from clients. 
Using Fliplet, the firm was able to rapidly prototype a solution and provide their clients with a user-friendly tool much sooner than if they had built it from scratch. Fliplet's flexibility and support were crucial in meeting tight deadlines and delivering effective solutions.
The Onboarding Process 
"Both the onboarding process and support have been very, very good for us"
Ward and Smith had a smooth onboarding process with Fliplet. Their expertise allowed them to dive into Fliplet's advanced features, asking detailed and complex questions during the onboarding process. Fliplet's support team was readily available to address their queries and provide the necessary information, ensuring the firm's success in their projects.
The Versatility of Fliplet: From Technical to Non-Technical Users
Fliplet's versatility has been instrumental in Ward and Smith's success. While they have highly technical team members, they have also empowered non-technical staff to create meaningful solutions. 
"A member of our marketing staff last year took it upon herself to build out a mobile app for our attorneys around that firm retreat. With the agenda and information around all the sessions and all the events that we had been having that weekend. She was primarily able to do that on her own with very little involvement from IT."
Charles shares an example of a marketing staff member who built an event app for the firm's annual retreat with minimal technical background. Fliplet's intuitive interface and support resources enabled her to create a functional app that enhanced the retreat experience for attorneys. This versatility makes Fliplet an ideal solution regardless of technical skill levels.
"You could certainly get very technical with the product, but there are a lot of pieces within Fliplet that non-technical people can really run with."
Security and Compliance
As Ward and Smith expanded their usage of Fliplet to handle more client-facing projects and sensitive data, security was of high importance to them. Fliplet's robust security features, including data encryption and secure data transmission, provided the firm with confidence in protecting their clients' information.
They actively engaged with Fliplet's customer service representatives and support team to understand the security measures in place and ensure compliance.
Ward and Smith have an extensive wishlist of projects and solutions they plan to tackle using Fliplet. One notable project on the horizon is an expense entry and travel app. This app will enable staff and attorneys to manage their travel arrangements, submit expenses, and track reimbursements seamlessly. By leveraging Fliplet, the firm aims to simplify and streamline processes, ultimately enhancing productivity and client service.
"The biggest advice I would give anybody when considering Fliplet is to really understand your use case and really look at ways that Fliplet can make that process easier for you. Whether it's their pre-built templates, whether it is the ease of putting together an app or a solution from scratch, Fliplet is a very powerful tool, but it is adaptable based on your skill set."
"Fliplet is a very powerful tool, but it is adaptable based on your skill set"
Ward and Smith's successful implementation of Fliplet showcases the platform's ability to revolutionize mobile app development for law firms. By embracing the power and simplicity of Fliplet, the firm has overcome the challenges of traditional app development and empowered their team to create innovative solutions. The versatility, security, and excellent support provided by Fliplet have been instrumental in Ward and Smith's journey towards improved efficiency and client satisfaction.
To learn more about Ward and Smith and their technology initiatives, visit their website at www.wardandsmith.com. Contact information for Charles Collins and other members of their IT department can be accessed on the website.
Fliplet is not just a platform for law firms; its capabilities make it appealing to any company seeking a web-based or mobile-based software solution. Whether you are technically inclined or have a good sense of design, Fliplet offers endless possibilities to create powerful and user-friendly apps. Don't miss out on the opportunity to transform your mobile app development process with Fliplet!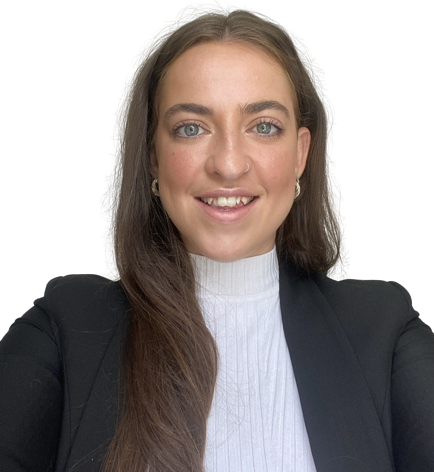 Niamh Conneely is the Content Writer and Marketing Executive at Fliplet – an
app building platform that enables anyone to easily create engaging and interactive mobile and web apps.
Niamh has experience in content creation and writing and has achieved two level 6 awards for The Chartered Institute of Marketing. She has developed skills to help organizations deal with the challenges of a fast-moving marketplace. Connect with Niamh on Linkedin.