Business Continuity Software: A Comprehensive Guide for 2023
Written by Niamh Conneely
15 min read  |  05/09/2023

With the increased significance of business continuity (BC) to corporate operations and strategy, 40% of organizations now employ specialized business continuity planning software, which is crucial for complex organizations, (Storagecraft). As modern businesses become increasingly interconnected and reliant on technology, the need to safeguard operations against unforeseen events becomes more critical than ever.

What is Business Continuity Software?
Business continuity software serves as a vital shield against operational disruptions, ensuring that essential functions can continue even in the face of challenges. Its role is to provide a digital safety net that prevents downtime, which can have severe financial and reputational repercussions.
BCDR: Business Continuity and Disaster Recovery Explained
The terms "business continuity" and "disaster recovery" are often used interchangeably, but they represent distinct yet interconnected strategies. Disaster recovery primarily focuses on restoring data and technology infrastructure after a disruption. On the other hand, business continuity encompasses a broader scope, including processes, communication, and maintaining core functions.
The Difference Between Business Continuity Software and Other Tools
Unlike general-purpose tools such as project management software, business continuity software is purpose-built to ensure operational resilience during disruptions. It serves as a sentinel, diligently guarding against unforeseen challenges rather than simply assisting with routine operations.
Why Use Business Continuity Software?

The Critical Role of Such Software in Ensuring Business Resilience
In a rapidly changing business landscape, disruptions are no longer a matter of "if" but "when." Business continuity software stands as a barrier against these disruptions, enabling organizations to maintain essential operations and swiftly recover from setbacks. It's not just about safeguarding data; it's about preserving customer trust, employee productivity, and the organization's reputation.
The Connection Between a Business Continuity Management Program and the Software Solutions
Business continuity software is the digital manifestation of a comprehensive business continuity management (BCM) program. While a BCM program involves policy-setting, risk assessment, and strategic planning, the software solutions provide the tangible tools to execute and automate these strategies. Think of the program as the roadmap and the software as the vehicle that navigates the organization through disruptions.
How Does Business Continuity Software Work?
A Look at the Mechanisms and Functionalities Behind These Software Solutions
Business continuity software operates as a cohesive ecosystem, orchestrating a variety of functions aimed at preventing, mitigating, and recovering from disruptions. It integrates people, processes, and technology into a unified framework that ensures operational continuity. The software's core functionalities encompass a range of critical aspects:
Risk assessment and management:

Identifying potential vulnerabilities and assessing their impact on operations.

Incident management:

Streamlining communication and collaboration during disruptions.

Resource allocation:

Allocating necessary resources to maintain essential functions.

Data protection and recovery:

Safeguarding data and ensuring its swift recovery in case of data loss.

Communication management:

Facilitating clear and efficient communication among stakeholders.
How Much Does Business Continuity Software Usually Cost?
The cost of business continuity software varies depending on several factors, including the size of the organization, the complexity of its operations, and the features offered by the software. While there is no one-size-fits-all answer, understanding the cost components can help you budget effectively and make an informed decision for your organization. Here's what to consider:
Licensing model:

Business continuity software providers typically offer different licensing models, such as per-user, per-device, or per-module. The choice of licensing model will impact the overall cost based on your organization's needs and the number of users or devices that require access to the software.

Features and functionality:

Different software solutions offer varying levels of features and functionalities. Basic plans may include essential functions like risk assessment and incident management, while more comprehensive plans might include advanced features like data analytics and integration with other systems. The cost will increase as you opt for more extensive features.

Customization and integration:

Some software solutions allow for customization to align with your organization's specific requirements. Additionally, integration with existing systems, such as ERP or CRM platforms, can impact the cost. Customization and integration efforts might require additional development work, leading to higher costs.

Vendor and support:

The reputation and experience of the software vendor can influence the cost. Established vendors may charge a premium for their solutions due to their track record of reliability and customer support. Additionally, ongoing technical support and updates may be included in the cost or billed separately.

Scalability:

As your organization grows, your business continuity needs may evolve. Ensure that the chosen software can scale to accommodate your expanding operations without incurring significant additional costs.

Free versions and trials:

Some software providers offer free versions with limited features or trial periods. These options can be beneficial for organizations that want to explore the software's capabilities before committing to a full license.
In the next section we will compare 10 Best Business Continuity Software Solutions of 2023 and also highlight the price of each software. 
10 Best Business Continuity Software Solutions of 2023
1.

Fliplet

When it comes to business continuity software, Fliplet stands out as a remarkable choice due to its inherent focus on customization. Unlike one-size-fits-all solutions, Fliplet empowers organizations with the ability to tailor their continuity plans according to their specific needs and industry requirements. Fliplet's Emergency Management solution offers customizability that sets Fliplet apart from other software options, providing a host of advantages that contribute to a more effective and efficient approach to ensuring business resilience.
Features
Customizable Templates

Drag-and-Drop Interface

Offline Functionality

Real-Time Updates

Multilingual Solution

Interactive Dashboards

Integration with Existing Tools

Document Storage and Sharing

Task Management

User Permissions and Security

Reporting and analytics 

Notifications 

Risk management 

Automation

Incident management 
Pros
This level of customization goes beyond the superficial, offering the flexibility to address complex scenarios and contingencies that might not be covered by generic software. With Fliplet, businesses can adapt their continuity plans to suit their precise needs, from emergency response procedures to data recovery protocols. Additionally, the ability to go from idea to deployment in a short amount of times is what differentiates these from all the products.
Cons
"Took a little bit of persistence to get started, but now feels very familiar and productive."
Free version
You can get started with building your business continuity app right away with Fliplet for free.
Pricing
Free: $0 /mo

Public: $9.90 /mo

Private: $19.90 /mo

Private plus: $29.90 /mo

Enterprise:

Contact Fliplet
Platforms supported
Web, iOS, and Android
2.

IGrafx

iGrafx captures and connects critical business operations for detailed process mining, analysis, modeling, and optimization. With iGrafx, businesses connect the dots across these efforts to deliver results, improvements, and increase return on investment.
Features
Visual Mapping

Compliance Tools

Metadata Repository

Workflow Automation
Pros
Drag-and-drop workflow builder is intuitive and easy to use 
Con
With the visual mapping feature the software can be slow sometimes due to the large amount of processing it has to do 
Free version 
Free for 30 days
Pricing
Contact iGrafx for more info
Platforms supported 
Web, iOS, and Android
3.

Riskonnect

As a fully integrated planning experience platform, Riskonnect enables users to interpret, analyze, and prioritize risks before developing strategic and actionable responses.
Features
Reporting and analytics

Dashbaords

Third-party risk management 
Pros
The software prioritizes actions and shows the magnitude of each risk so organizations can focus their response.
Cons
Some users commented that the software's implementation is difficult to use.
Free version 
Not available 
Pricing 
Contact Riskonnect
Watch the video to find out more
4.

LogicManager

LogicManager serves risk managers across a range of industries including finance, insurance, healthcare, transport and education.
Features
Customizable forms and fields

Automated workflows

Multilingual content

Process and risk mapping
Pros
LogicManager provides insightful dashboards and reports
Con
There may be inaccuracies in the multilingual content
Free version 
No free version 
Pricing
Contact LogicManager for more info
Platforms supported 
Web, iOS, and Android
5.

BC in the Cloud

BC in the Cloud is a cloud-based platform that enables organizations to create an effective business continuity plan and disaster recovery approach.
Features
Business Impact Analysis

Risk Management

Incident Management

Plan Management
Pros
BC in the Cloud and the Infinite Blue platform are very customizable without intensive coding knowledge required.
Cons
It is a more expensive option compared to other softwares we have listed. Also, There are many features, such as reporting, field formulas, etc. that require HTML knowledge and background, which makes it more difficult for administrators who do not have that training.
Free version 
Not available 
Pricing 
Starts at $60 p/m contact BC in the Cloud for a quote. 
Platforms supports
Web based solutions 
6.

Fusion Framework System

Fusion Framework System is a risk management platform that allows users to have more control over their experience with customizable and flexible tools. Fusion lets users take advantage of data-driven risk insights and resilience activities to help improve business operations.
Features
Risk Management

Third-Party Risk Management

Business Continuity Management

Crisis/Incident Management
Pros
The platform has a clean interface and good features. 
Cons
One review stated it was not easy for the first time without technical knowledge. It would be more useful with a bit more recommendations and training.
Free version 
Not available
Pricing 
Contact Fusion Framework System to get a quote 
Platforms supports
Web, iOS, and Android
7.

Archer Business Resiliency

A web-based risk management tool called Archer Business Resiliency provides an integrated approach to business continuity planning and catastrophe recovery strategy. With the aid of this platform, organisations may speed up their reaction times in emergency circumstances and choose which business operations should receive top priority.
Features
Risk Assessment

Business Continuity

IT Disaster Recovery

Crisis Management

Alerts/Notifications
Pros
Quantifies the business risks and they are presented on a clear dashboards
Cons
The user interface need improvement
Free version 
Not available 
Pricing 
Contact Archer Business Resiliency for a their pricing
Platform supports
Web
8.

Oracle Risk Management and Compliance

This web-based technology automates advanced security and transaction analysis as well to prevent fraud and improve a company's financial control. 
Features
Operation Risk Management

Risk Assessment

Risk Repository

Audit Management

Automated Workflows
Pros
Oracle Risk Management Cloud gives teams more financial oversight.
Cons 
Multiple reviews have stated that the support given by Oracle Risk Management Cloud is not enough.
Free version
Not available 
Pricing 
Contact Oracle Risk Management and Compliance for a quote 
Platforms supported 
Web
9.

RPX

RPX by RecoveryPlanner provides a range of options for building complete organizational resilience. Businesses can anticipate, reduce, respond to, and recover from many sorts of disruptions with this platform while maintaining all of their risk-related data in one location.
Features
Crisis Management

Automated Notifications

Operational Risk Management

Cyber Security Planning

Vendor Management
Pros
They have good support to offer help and guidance to get you started. 
Cons 
The software takes a while to load and can be glitchy at times
Free version 
Not available 
Pricing
Contact RPX for more info
Platforms supported 
Web, iOS and Android 
10.

SafetyCulture

SafetyCulture (formaly iAuditor) assists companies in avoiding operational dangers including data breaches, natural catastrophes, or even large-scale disruptive events that might cause downtime. This platform serves as a business continuity programme that keeps all of your data safe and accessible in one place.
Features
Risk Assessment

Risk Management

Incident Management

Audit Management

Preventive Inspections
Pros
The templates are easy to create and easy to follow.
Cons
Once you have used this software for a while it can become slow due to the size of your database.
Free version
Available for teams of up to 10
Pricing 
Free
Premium – $24 p/m
Enterprise – contact SafteyCulture
Platforms supported
Web, iOS, and Android
What to Look for in a Business Continuity Software?
Organizations may have unique requirements when evaluating business continuity software solutions to meet their specific needs.
Criteria and features to consider when selecting a solution for your business needs
When choosing a business continuity software, keep these key criteria and features in mind:
Scalability to accommodate future growth

User-friendly interface for ease of adoption

Customizability to align with your organization's processes

Integration capabilities with other tools and systems

Mobile accessibility for remote access

Robust reporting and analytics for data-driven decision-making
Check out the 16 Top Features of a Successful Mobile App.
Challenges of Business Continuity Software
Consider these potential challenges when implementing business continuity software:
Resistance to change from employees

Ensuring data security and privacy

Integrating software seamlessly into existing workflows

Proper training and onboarding for effective utilization
Want to improve your teams communication? Take a look at The 15 Best Team Communication Apps of 2023.
Common Obstacles Faced by Organizations and How to Mitigate Them
Discover how to overcome common challenges in business continuity software implementation and management.
Business Continuity Best Practices
Boost the effectiveness of your business continuity efforts with these best practices:
Regularly review and update your continuity plan

Conduct thorough testing and simulations

Foster a culture of awareness and preparedness

Provide comprehensive training to all users

Regularly back up your data and recovery plans

Continuously monitor and update your software configuration
If you're in the legal industry and want to discover 32 Legal Emergency Management solutions and why your firm needs one, we hosted a free webinar, check it out.
Introduction to Business Continuity Planning
In a world full of uncertainties, a solid business continuity plan is an organization's safety net. This guide will provide you with the essentials of crafting such a plan, ensuring that challenges are met with resilience and foresight. Dive in to equip your organization for the unexpected.
Using a Business Continuity Plan Template
Utilizing a business continuity plan template can streamline the planning process and ensure comprehensive coverage.
Business continuity plan templates provide a structured framework for organizations to create and implement effective strategies for disaster recovery and continuity.
Request a demo for Fliplet's Emergency Management Solution
The Importance and Role of Templates in Business Continuity Planning
Templates play a vital role in business continuity planning by offering:
Consistency:

Templates ensure that all necessary components are included in the plan.

Time efficiency:

Using a template saves time compared to creating a plan from scratch.

Clarity:

Templates provide clear guidelines and prompts for addressing different aspects of continuity
By leveraging templates, organizations can create robust and well-organized business continuity plans that enhance their preparedness and response capabilities.
What Issues Need To Be Covered By a Business Continuity Plan?
Business Continuity Plan (BCP) is not merely a plan; it's a proactive approach to ensure that businesses remain operational even when faced with disruptions. Essential for safeguarding business longevity, a BCP addresses critical issues such as risk assessments, incident responses, communication strategies, and more. Dive into this section to understand the importance of having a BCP and the myriad challenges it efficiently mitigates.
Delving Deeper into the Essential Components Every Plan Should Have
A thorough business continuity plan should encompass:
Risk assessment:

Identify potential threats and vulnerabilities to the organization.

Incident response:

Outline clear steps for handling different types of disruptions.

Communication strategies:

Define how information will be shared internally and externally during crises.

Data backup and recovery:

Ensure strategies for safeguarding and recovering critical data.

Resource allocation:

Plan for the allocation of essential resources during disruptions.
Discover the 15 Top Emergency Management Software To Manage Any Incident
6 Ways to Support Business Resilience at Your Organization
Fostering resilience within your organization is crucial.Building such resilience isn't about waiting for the next challenge, but actively preparing for it. Curious about how to transform your organization into a bastion of adaptability and strength? Delve into these six transformative strategies that promise not just survival, but thriving amidst challenges.
1. Create a companywide culture of resilience: Encourage a mindset that values adaptability and preparedness at all levels of your organization. Foster a culture where employees are empowered to identify potential risks and contribute to resilience-building efforts.

Example: Initiate regular team discussions about potential challenges and how employees can contribute to finding solutions. Recognize and reward employees who demonstrate proactive thinking in identifying risks.
2. Effective communication: Establish clear communication channels and protocols to ensure that vital information reaches all stakeholders promptly during disruptions. Transparent and concise communication helps prevent misunderstandings and misinformation.

Example: Develop a crisis communication plan outlining how messages will be disseminated and by whom. Conduct drills to simulate crisis scenarios and test the efficiency of your communication channels.
3. Employee training: Train your employees on emergency procedures, roles, and responsibilities. Educate them about your business continuity plan and their roles in ensuring operational continuity.
Example: Provide regular training sessions that cover response procedures for various types of disruptions, from power outages to cyberattacks. Encourage employees to participate in tabletop exercises to practice their roles.
4. Regular testing and drills: Conduct periodic drills to simulate disruptions and test the effectiveness of your business continuity plan. Regular testing helps identify weaknesses and areas for improvement in your response strategies.

Example: Perform an annual tabletop exercise where teams are presented with hypothetical scenarios. Evaluate their response, decision-making, and coordination to refine your plan.
5. Review recovery plans to increase focus on resilience: Enhance your recovery plans to prioritize resilience over just recovery. Identify strategies to reduce downtime, minimize customer impact, and maintain essential services during disruptions.

Example: Assess your recovery plan for critical business functions and evaluate alternative methods to perform these functions in case of disruptions. For instance, implement cloud-based solutions for remote access to critical systems.
6. Flexible workplace: Embrace flexible work arrangements and provide remote work tools. This flexibility enables employees to continue working seamlessly, regardless of their physical location.

Example: Implement a remote work policy that includes guidelines for remote access, communication platforms, and expectations for remote work productivity. Ensure that employees have access to necessary resources and tools from their remote locations.
Learn how 27 Law Firms are tackling emergencies for their clients
By implementing these strategies and examples, your organization can cultivate a culture of resilience, equip employees with the necessary skills, and create contingency plans that ensure your business can thrive even in the face of unexpected challenges.
The Future of Business Continuity Software
As technology continues to evolve, the future of business continuity software holds promising advancements that align with the ever-changing needs of organizations. Here's a glimpse of what's on the horizon:
Integration of Artificial Intelligence (AI)
AI-powered algorithms are expected to play a pivotal role in enhancing business continuity software. By analyzing data patterns and predicting potential disruptions, AI can provide early warnings and recommend optimal response strategies. These intelligent insights empower organizations to proactively address threats and optimize their resilience strategies. Discover How AI Will Disrupt App Development.
Check out this video on how you can start using AI in your app.
Rise of No-Code and Low-Code Platforms
The growing popularity of no-code and low-code platforms, such as Fliplet, is set to revolutionize the way organizations approach business continuity. These platforms empower non-technical users to design, customize, and deploy their own solutions without the need for extensive coding knowledge. As seen with Fliplet, this approach not only accelerates the development process but also enables organizations to tailor solutions to their unique requirements.
Seamless Integration with Existing Systems
The future of business continuity software will emphasize seamless integration with other critical business systems, such as CRM, ERP, and communication tools. This integration ensures that organizations can swiftly access and share data during disruptions, enabling real-time decision-making and collaboration. 
Take a look at Fliplets Microsoft Custom Connect integration, Zapier integration and Litera Foundation integration.
Predictive Analytics for Risk Assessment
Advanced predictive analytics will enable organizations to assess potential risks with greater accuracy. By analyzing historical data and external factors, these analytics can identify emerging threats and vulnerabilities. This foresight allows businesses to allocate resources strategically and prioritize risk mitigation efforts.
Enhanced User Experience and Accessibility
User-centric design and enhanced accessibility will define the future of business continuity software. Platforms like Fliplet focus on creating intuitive interfaces that facilitate easy navigation and efficient use. This approach ensures that all stakeholders, regardless of technical expertise, can contribute to business continuity efforts.
Unlocking the Potential with Fliplet
As a leader in the no-code and low-code platform space, Fliplet is at the forefront of shaping the future of business continuity software. By providing organizations with the tools to create custom solutions that cater to their unique needs, Fliplet empowers businesses to embrace a proactive approach to resilience.
Incorporating AI capabilities, seamless integration, and predictive analytics, Fliplet's forward-thinking approach ensures that businesses are well-equipped to navigate disruptions with agility. As technology continues to advance, Fliplet's commitment to innovation positions it as a strategic partner in enabling organizations to thrive even in the face of uncertainty.
Incorporating these trends and embracing solutions like Fliplet, organizations can confidently navigate the evolving landscape of business continuity, ensuring that they remain resilient, adaptable, and prepared for whatever challenges the future may hold.
Conclusion 
It serves as a vital tool for safeguarding operations, enhancing resilience, and ensuring that organizations can weather challenges with confidence. From risk assessment to recovery strategies, business continuity software streamlines the entire process, enabling businesses to stay agile and responsive.
While there are numerous options available in the market, the advantages of building your own business continuity software are undeniable. Custom solutions like Fliplet empower organizations to tailor their software precisely to their unique needs. The flexibility of no-code and low-code platforms like Fliplet allows businesses to create and modify solutions without the need for extensive coding expertise, making the process efficient and cost-effective.
The journey to enhancing your business continuity capabilities begins now, and you don't need to be a coding expert to embark on it. With platforms like Fliplet, you have the tools to design, develop, and deploy custom solutions that align perfectly with your business requirements. As you embrace the power of business continuity software, you're not only safeguarding your organization's future but also ensuring that you can navigate challenges with resilience and confidence.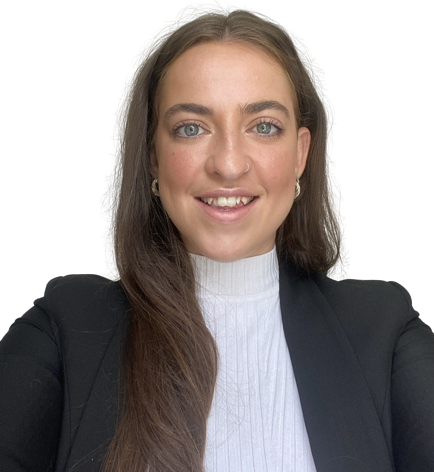 Niamh Conneely is the Content Writer and Marketing Executive at Fliplet – an app building platform that enables anyone to easily create engaging and interactive mobile and web apps.
Niamh has experience in content creation and writing and has achieved two level 6 awards for The Chartered Institute of Marketing. She has developed skills to help organizations deal with the challenges of a fast-moving marketplace. Connect with Niamh on Linkedin.